Category Archives:
TiVo/ReplayTV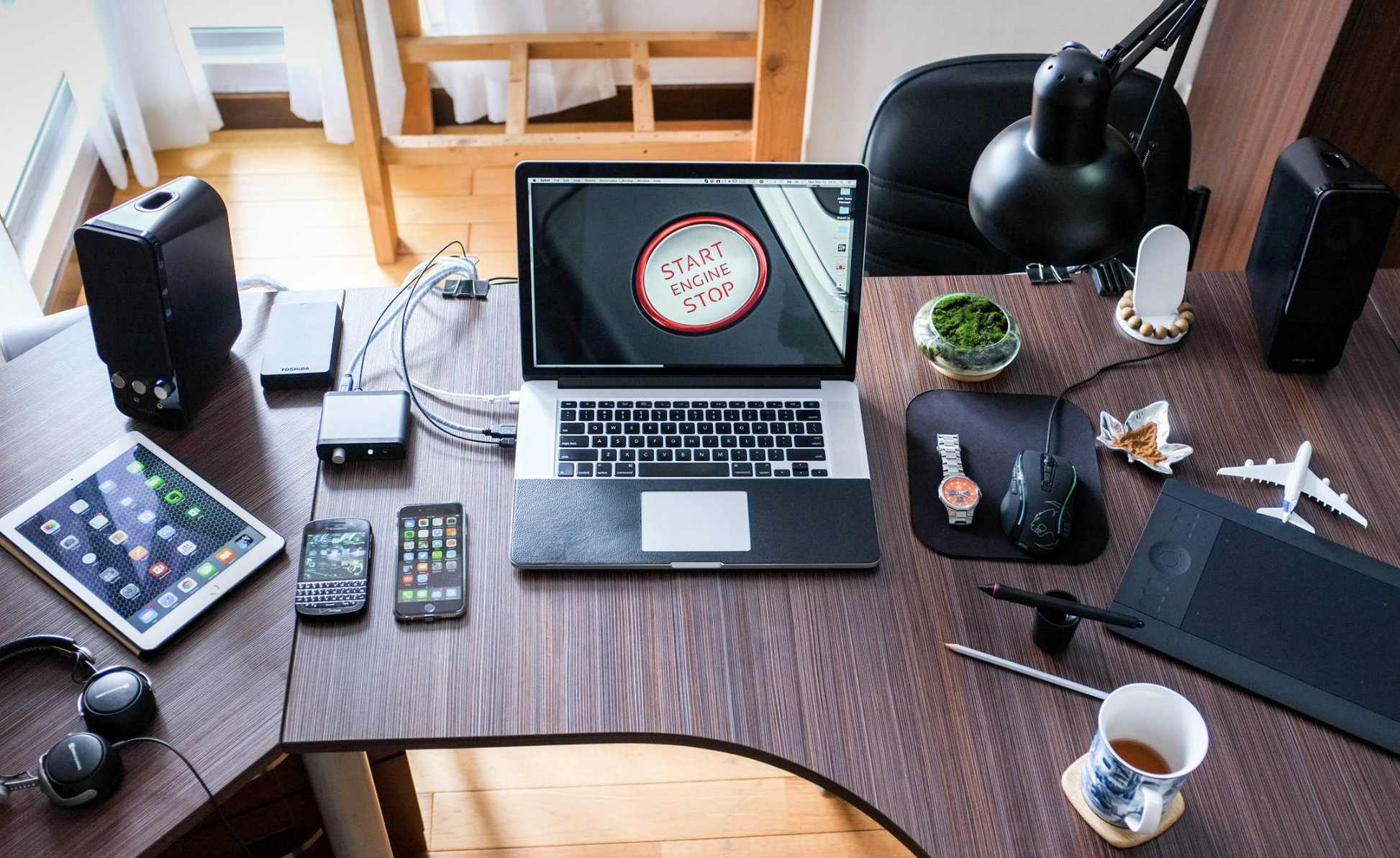 As 2019 comes to a close, we wanted to pause briefly and share some of our discoveries from this past year on all things tech. More specifically, let's chat about solar, electric vehicles, cutting the cord from cable TV, streaming services including music and video, and cellphone data plans. We hope some of you will chime in and share your own discoveries from 2019. We'll also apologize in advance if some of this discussion is U.S.-centric. It just happens to be our home turf.
What Are You Waiting For: GO SOLAR!

Let me begin by noting that the average electric bill on our 4,000+ square foot home with four heat pumps, two electric water heaters, and three pool pumps typically ran $500 a month prior to 2018. After installation of 50 solar panels on our roof, our average electric bill for the first six months of 2019 was about $10 a month. Installation cost of the system was about $60,000, but there was a 30% tax credit from the feds and a 25% tax credit (spread over six years) from South Carolina which reduced the actual out-of-pocket cost to about $30,000.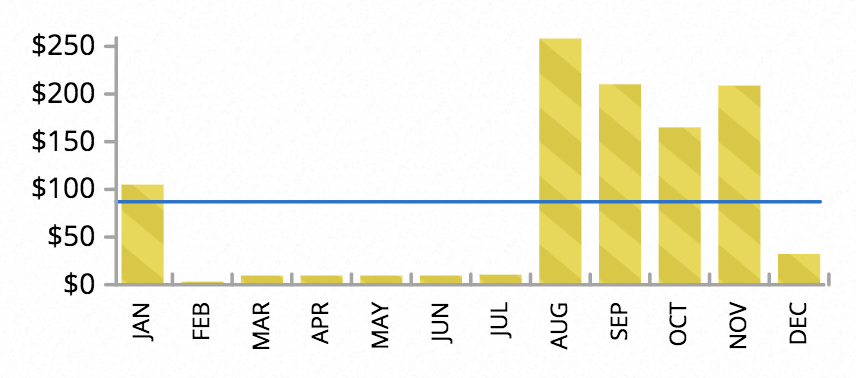 If you're new to solar, be advised that most states have given utility companies a monopoly on electricity which means your local energy company makes the rules on how many solar panels you can install and remain connected to the grid. In the case of South Carolina, you cannot generate more electricity than you actually use in a year, but, for energy you generate, the South Carolina model is they pay you the same rate they charge for electricity. Given our current annual cost of $1,000 versus $6,000 in the good old days, our best estimate is the break-even date will be about six years from installation date. After that, it's a $5,000 a year gravy train with solar. Coupling these utility savings with a nearly 70% reduction in our property taxes moving from Atlanta, Georgia to Charleston, we can no longer afford to move despite the fact that a few South Carolina residents still are fighting the Civil War.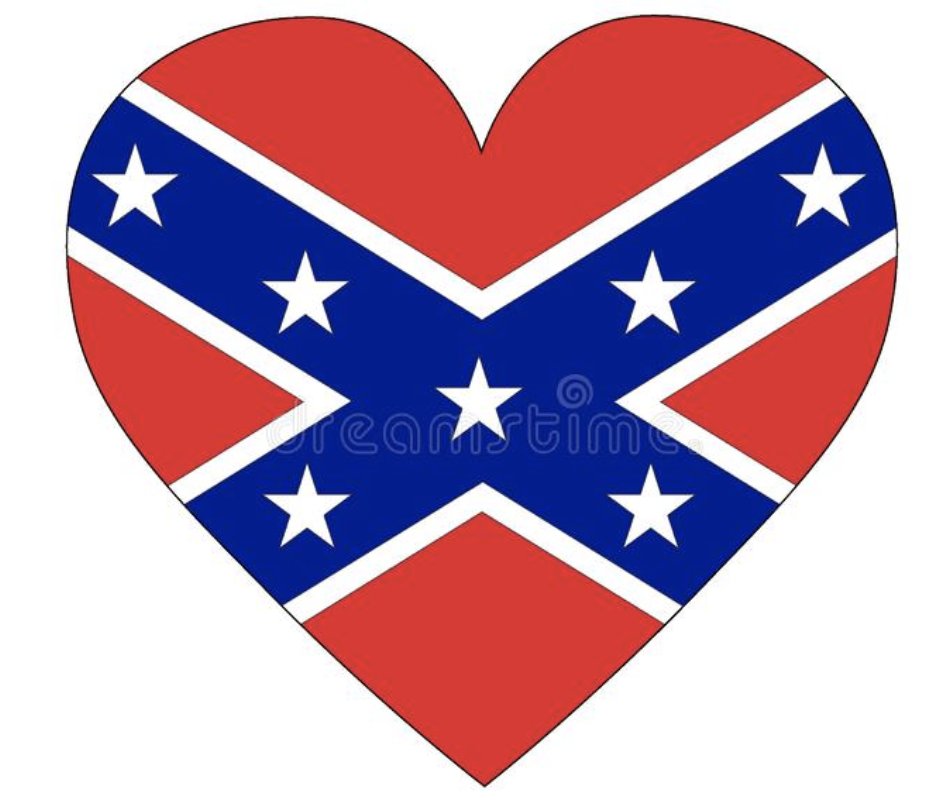 What Are You Waiting For: GO ELECTRIC!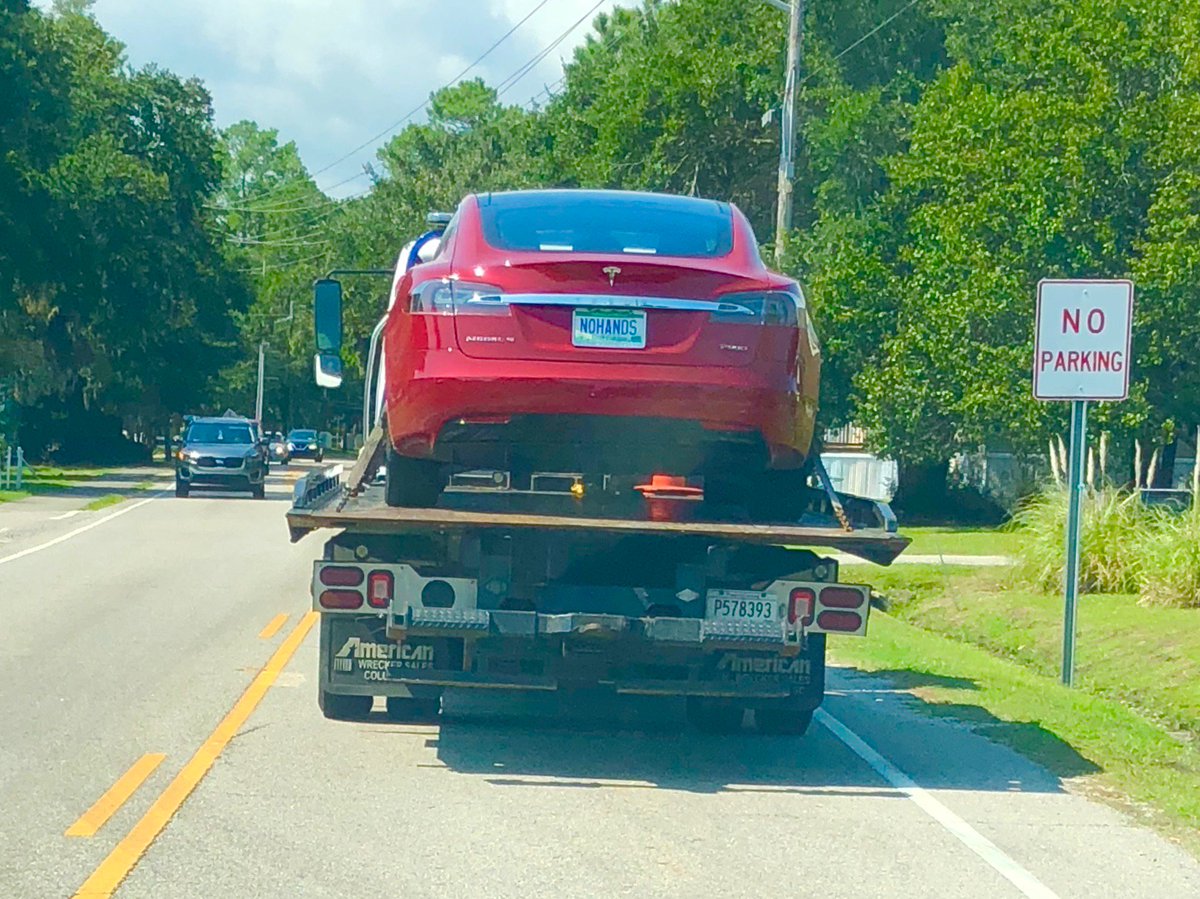 Some of you may have followed our love-hate relationship with Tesla during 2017 and 2018. Sorry to say that Elon Musk is his own worst enemy when it comes to promising far more than he can actually deliver. As much as we loved Tesla, we parted ways when a sloppy repair job totally crippled the car in the middle of nowhere leaving us hanging for over a month while Tesla attempted to diagnose the cause. It turned out they had bent a pin in replacing the big screen in the car, and it shorted out almost every function in the vehicle. The lack of a local service center coupled with the obvious shortcomings in diagnosing a system fault in the vehicle caused us to move on. HINT: Don't fly to Mars with Elon. Tesla never came close on Elon's full self-driving (FSD), and they still appear to be years away. We've joined the lawsuit to recover our FSD purchase. That and $5 will get you a cup of coffee at Starbucks.

Despite Tesla's shortcomings, we didn't give up on electric vehicles and purchased the First Edition of Jaguar's I-Pace. What a difference a quality interior makes! The I-Pace is fairly comparable to the Tesla Model S in price, performance, and range. While not as refined as Tesla's current AutoPilot, Jaguar's Lane Keeping Assist is extremely reliable in highway driving and more than adequate on well-marked roads in town. Our only real complaint is the lack of a charging network comparable to Tesla's in the southeastern United States. But Volkswagen's new
Electrify America
coupled with
ChargePoint
looks promising for 2020.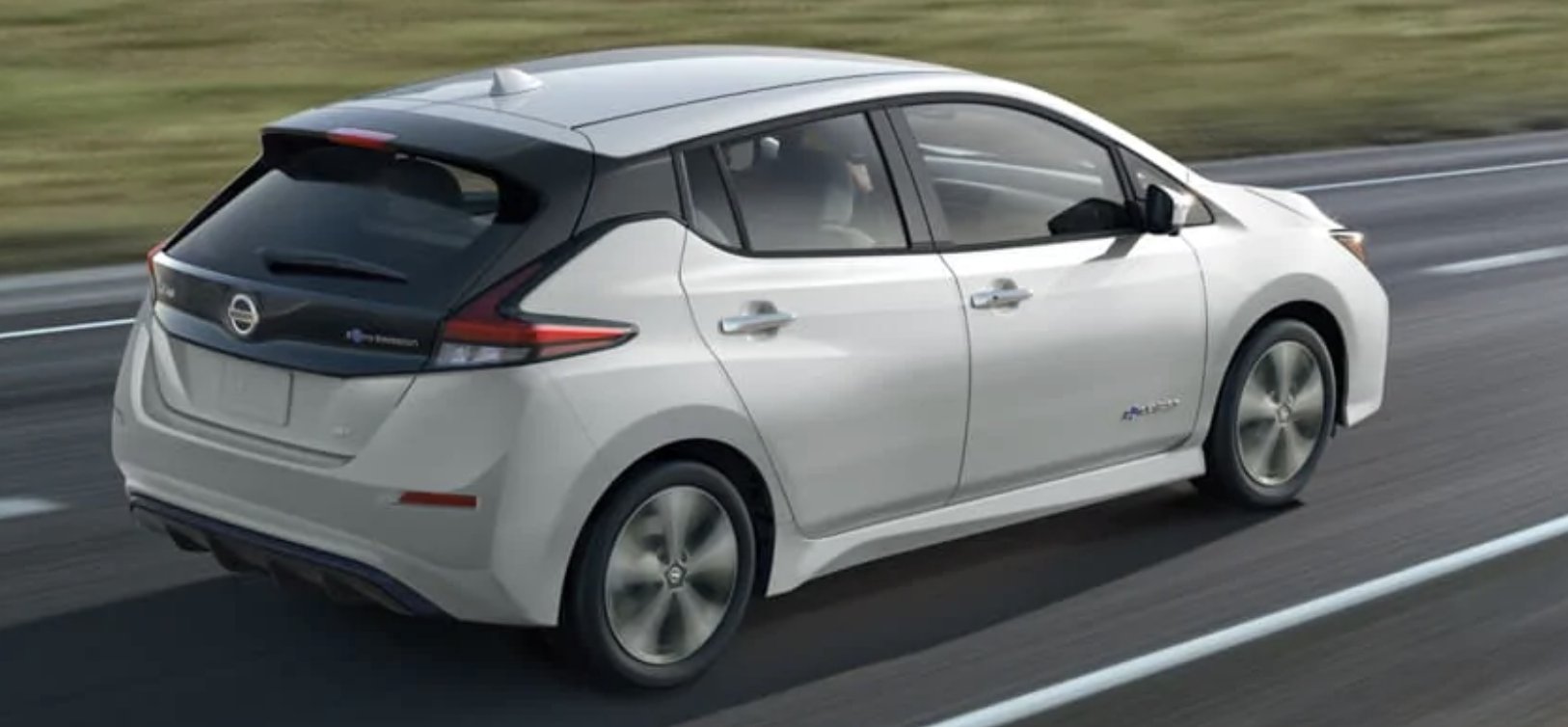 If you're not a car nut (like us) and just want reliable transportation at a reasonable cost to get back and forth to work and for around-town driving, an electric vehicle will save you a lot of money. You really can't beat a Nissan Leaf for about $30,000. For a few cents more, you can extend the range to over 200 miles, and you can add Lane Keeping Assist that is almost as good as a Tesla. Add a 240v NEMA 1450 outlet in your garage for about $500, and you can add about 20 miles of range for every hour of charge at a fraction of the cost of gasoline. You also can get the car serviced at any local Nissan dealership, and most also provide free charging. 50 kWh commercial DC quick chargers can provide an 80% charge in less than an hour.
What Are You Waiting For: CUT THE CORD!
Comcast reportedly lost a quarter million TV subscribers in both Q2 and Q3 of 2019. AT&T has lost five million subscribers to DirecTV and U-Verse since 2016. Price gouging finally has led millions of cable and satellite TV subscribers to cut the cord and say enough is enough. If you haven't tried the 2019 edition of yesteryear's TV rabbit ears and you live in an area with local TV stations within a 50-75 mile radius of your home, you're in for quite a surprise. Over-the-air (OTA) HDTV broadcasts now are actually comparable or better than Comcast and DirecTV.
Did we mention all over-the-air HDTV broadcasts are free?
Choosing an HDTV Antenna. As you might have guessed, antennas come in all shapes and sizes. An outside antenna is light-years better than any indoor model but, if you live in an apartment where an outside antenna isn't feasible, then visit your local WalMart and purchase three or four inside HDTV antennas of various shapes and sizes including some HDTV rabbit ears. Bring them all home and try the various antennas with a TV to see which provides the best reception and most stations. Take the others back for a refund. In almost all cases, we've found the HDTV rabbit ears (under $10) work as well as the more expensive models which can range in price between $8 and $50. Our favorite outdoor antenna is the Clearstream 4 for under $100 from WalMart. Old-timers will be pleased to know that the days of snowy pictures and ghost images are a thing of the past with HDTV.

Recording Shows.
If all you care about is watching local TV stations (commercials and all), then you can stop reading here. But if you like time shifting and skipping commercials, then a TiVo OTA DVR is the best game in town. TiVo is proud of their service and loves to charge a $15 monthly fee for access on top of the $200+ cost of the device. But our favorite is a
$350 refurbished TiVo Roamio from Amazon
that includes a lifetime subscription at no additional cost. If you're worried about the reliability of a refurbished product, you can buy the Amazon 3-year protection plan for $33.99. We did. Once you use a TiVo unit with automatic skipping of commercials, you'll rarely watch live TV broadcasts again. It's that good.
Streaming TiVo Content to Other Devices. One nifty addition for your TiVO OTA unit is the ability to stream the content to devices other than the TV to which the TiVo unit is connected. The trick is to find a TiVo Stream device (about $150). It requires a wired Internet connection on the same subnet as your wired TiVo Roamio OTA unit. Once you have the unit in hand, contact TiVo with the serial number of your TiVo stream unit, and they will activate it. You then can stream any of your TiVo live or recorded content to up to four iPhones, iPads, and Android devices simultaneously. The streaming works on both your local WiFi network as well as any remote location using either WiFi or cellular service. Very slick!
Alternative Streaming Options. Another streaming alternative worth considering is TabloTV. The units start at $150 and are available at WalMart, Best Buy, and Amazon. You then add your own USB storage device and antenna. Finally, you need a subscription for the TabloTV Guide. The lifetime subscription is $150. The device can stream to computers using a web browser, iOS and Android phones and tablets as well as Roku devices and TVs. Our results with TabloTV have been hit and miss. On the same network as our TiVo machine, the TabloTV WiFi streams regularly experience pauses and drop-outs while the TiVo streams rarely do. Whether you choose a TabloTV or not, be sure to sign up for email delivery of their newsletter. It's by far the best in the cut-the-cord industry.
Supplementing Local Content. Cut-the-cord commercial streaming services are booming as you might imagine. These services provide streaming content of what was traditional cable TV programming including local and cable news channels, sports channels, and commercial add-ons such as HBO and ShowTime. These streaming services typically support web access via a browser as well as iOS, Android, and Roku devices and smart TVs. Our current favorite is YouTube TV which offers 70+ channels for $50 a month with a free trial. Assuming you have a decent Internet connection, you'll never return to Comcast or DirecTV after YouTube TV.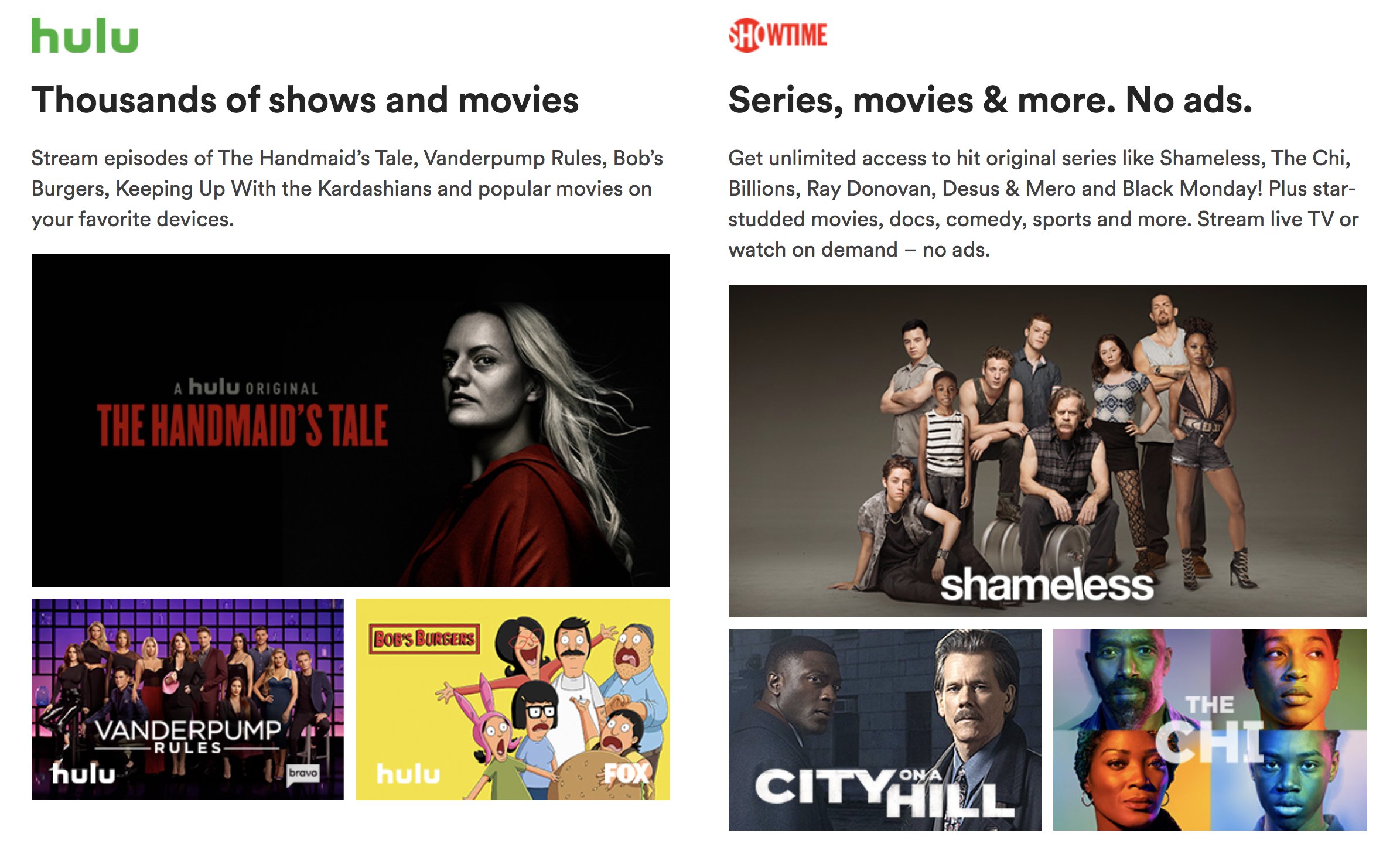 Got a Kid in College? Paying college tuition and expenses is one of the most painful periods for many families, but there's a silver lining. Your student qualifies for unlimited music streaming plus a Hulu subscription plus a ShowTime subscription, and you get all three for only $5 a month by setting up a student Spotify account. Your first 3 months are free, and it's renewable for up to 4 years. There's more good news. Parents can share the credentials in a different location because the hours of your listening and viewing will rarely, if ever, coincide with those of your college son or daughter.
The Granddaddy of Streaming.Services If you only can choose one, the streaming service that most folks probably will not want to live without is Netflix. Your first 30 days are free, and plans start at $8.99 a month. That gets you one simultaneous, non-HD stream to a device of your choice. You can move up to HD streaming for $12.99 for a single stream or $14.99 for simultaneous streams to four devices. Smart TVs, computers, tablets, phones, and Roku devices are all supported. If you happen to have rental property, next to WiFi, Netflix always ranks at the top of the list of most requested amenities.
Our Must-Have Traveling Companion. The Roku Streaming Stick+ may just be the best under $50 purchase you ever make. Whether you travel or just have older not-so-smart televisions at home, so long as you have access to an HDMI port, all of your streaming services are just a click away on any TV. The only setup required when you reach your destination is plugging in your WiFi credentials. Then Netflix, Hulu, ShowTime, Comcast, Spectrum, and TabloTV immediately come to life.
Best Cellphone Plan on the Planet. If T-Mobile is supported in your neck of the woods, you won't want to miss MintMobile, the best cellphone plan on the planet. You always get unlimited U.S. calling and messaging, and then you can choose the amount of monthly 4G LTE data you need. For the first three months, you get 12GB of monthly 4G LTE data for only $15 a month. After that, you can sign up for an annual plan at their standard 3-month rates: $15 a month for 3GB, $20 a month for 8GB, or $25 a month for 12GB. It's an unbelievable deal compared to the Bell Sisters. Use our signup link to share the wealth with the Nerd Vittles staff. Merry Christmas to all.
Originally published: Monday, December 23, 2019
---
Special Thanks to Our Generous Sponsors

FULL DISCLOSURE: ClearlyIP, Skyetel, Vitelity, DigitalOcean, Vultr, VoIP.ms, 3CX, Sangoma, TelecomsXchange and VitalPBX have provided financial support to Nerd Vittles and our open source projects through advertising, referral revenue, and/or merchandise. As an Amazon Associate and Best Buy Affiliate, we also earn from qualifying purchases. We've chosen these providers not the other way around. Our decisions are based upon their corporate reputation and the quality of their offerings and pricing. Our recommendations regarding technology are reached without regard to financial compensation except in situations in which comparable products at comparable pricing are available from multiple sources. In this limited case, we support our sponsors because our sponsors support us.


BOGO Bonaza: Enjoy state-of-the-art VoIP service with a $10 credit and half-price SIP service on up to $500 of Skyetel trunking with free number porting when you fund your Skyetel account. No limits on number of simultaneous calls. Quadruple data center redundancy. $25 monthly minimum spend required. Tutorial and sign up details are here.


The lynchpin of Incredible PBX 2020 and beyond is ClearlyIP components which bring management of FreePBX modules and SIP phone integration to a level never before available with any other Asterisk distribution. And now you can configure and reconfigure your new Incredible PBX phones from the convenience of the Incredible PBX GUI.


VitalPBX is perhaps the fastest-growing PBX offering based upon Asterisk with an installed presence in more than 100 countries worldwide. VitalPBX has generously provided a customized White Label version of Incredible PBX tailored for use with all Incredible PBX and VitalPBX custom applications. Follow this link for a free test drive!



Special Thanks to Vitelity. Vitelity is now Voyant Communications and has halted new registrations for the time being. Our special thanks to Vitelity for their unwavering financial support over many years and to the many Nerd Vittles readers who continue to enjoy the benefits of their service offerings. We will keep everyone posted on further developments.

---
---