Home » Posts tagged 'piaf' (Page 3)
Tag Archives:
piaf

History repeats itself. That's the timeless old saying, and we have a theory about that. The reason history repeats itself is because most folks never spent much time studying history so they didn't learn from the mistakes and greed of those that preceded them. Here's our brief history lesson on technology and what we've learned about choosing a pumpkin.
With a Single Pumpkin Provider, Expect to Take Home a Crappy Pumpkin!
Let's turn back the clock 30 years, shall we? It was 1985. IBM had just introduced the PC/AT. Hewlett Packard was on the verge of releasing the LaserJet printer. The typical office had a dedicated word processing machine from one of a handful of very rich companies. The PC software world had their new Big Three: dBASE III, WordPerfect, and Lotus 1-2-3. Life was good! Copy-protection was still a sparkle in the eye of many software companies, and shrink-wrap licensing agreements were just beginning to keep law firms busy. You may recall that IBM introduced the IBM PC just four years earlier, and DOS 1.0 was released for $30 with the source code for the operating system in the loose leaf notebook. How quickly things would change. The cassette player adapter was no longer viewed as the storage device of choice. Meet the 20MB hard drive!
It didn't take long for most of these companies to forget what made them household names. With the notable exception of IBM and WordPerfect, it was all about copy protection, a concept that made it almost impossible for major companies and the government to deploy PCs. There was no Internet or Intranet, and there were no networks or email, just dial-up bulletin board systems using state-of-the-art 1200 baud Hayes modems. If you wanted to deploy software at multiple sites, you mailed floppy disks and crossed your fingers. Meet Sneakernet!
At the time, I was building a new PC-based case management system in Atlanta for the 95 bankruptcy courts that were scattered across hundreds of cities in the United States. These courts were literally buried in paperwork from lawyers. It was not uncommon to wait years before your case was scheduled for a hearing. The Administrative Office of U.S. Courts in Washington was deploying mainframe-based bankruptcy software to a handful of courts each year. Thanks to the IBM PC/AT and HP LaserJet printer, we revolutionized case processing in the bankruptcy courts in less than a year. Backlogs quickly disappeared as the bankruptcy courts spit out more paper than even the lawyers could handle.
The major wrinkle in rolling out a PC-based solution wasn't the lack of hardware and tools. It was copy-protection. Luckily, there was The Lone Victor, a college-dropout whiz kid that worked for one of the big banks headquartered in Atlanta. Because his bank was a beta site for all of the major PC software, he typically cracked the copyright protection schemes and published the fixes on the local BBS the same day the software was released to the public. This meant DBMS software could be purchased and distributed by mail without having to visit hundreds of sites to manually install the basic software components needed to run application software. The courts were not yet following the business playbook so shrink-wrap licensing agreements were non-existent. The theory that violating a license agreement meant you were violating a copyright had not yet been concocted. And the Bigwigs in California were dumbfounded that their costly, (failsafe) copy protection schemes were cracked on Day 1 of each new software release. The identity of The Lone Victor was never exposed… until now. Just kidding!
It was also the beginning of the shareware era. People were tired of paying exorbitant prices for buggy, copy-protected PC software that was rushed to market to cash in on the PC Gold Rush. We were fortunate enough to be amongst several dozen developers that participated in the Association of Shareware Professionals and set some standards for this revolutionary new industry. Our dBASE III clone, WAMPUM, became an overnight hit thanks to an article in the 800-page tabloid of the time, Computer Shopper. I still remember driving home from a weekend trip to find our mailbox literally spilling over into the street with checks from people that had just discovered the magic of shareware. WAMPUM is still available by the way and runs swimmingly on VirtualBox.
The history lesson here could not be more clear. All of these commercial companies and banks viewed themselves as invulnerable because every one of them dominated a particular niche in the marketplace. Could life possibly get any better? Of course, you know the rest of the story. Not a single one remains in the PC business today. All the Big Banks of the 80's and all the dedicated word processors and their larger-than-life corporate sponsors are pretty much gone as well.
If you have a teenage son or daughter, take a look at what they use today for messaging and communications. That's a pretty big hint about the chances that today's VoIP solutions will still be around even 10 years from now. It's History 101.
As Grandma used to say, "Never get too big for your britches." When you start resting on your laurels and believing you're too big to fail, along comes another whiz kid to build a better mousetrap. Yes, we have a dream, too.
With a Single Pumpkin Provider, Expect to Take Home a Crappy Pumpkin!
Pardon our repetition! So what does all of this have to do with Asterisk® and 2015? Well, take another look at last week's article. Asterisk has a strong open source competitor in FreeSwitch. Without FreeSwitch, we doubt you ever would have seen a product as ambitious as Asterisk 12. The competition has been healthy for both companies AND for those of us that actually use the software. But, in the GUI department, we're back to the era in which a single product dominates this essential market category. Their way or the highway is the comment we hear over and over from frustrated users. We ended up in this predicament because Digium folded the tent on Asterisk-GUI because of the purchase of a (better) commercial GUI, Switchvox. It actually makes money for the company. Did it mean Asterisk-GUI was flawed? Not at all. In fact, our experimentation suggests quite the opposite. Asterisk-GUI is a better mousetrap in many ways, but development wasn't generating revenue and was costing Digium manpower money that could be put to better use with a financial return on investment. In case you haven't noticed, all of the major open source VoIP companies now have commercial VoIP hardware and software offerings. Invariably, open source offerings morph into loss leaders or marketing tools to channel customers to commercial products. That's what most for-profit companies have had to do to stay afloat. But there's a right way and a wrong way to go about it, and that's what last week's article was all about.
The simple solution to fix market dominance is CHOICES. When you put all your eggs in one basket, we all know what happens. And it has. We're working very hard to bring more choices and some new players and alternatives to the Asterisk community. We hope you'll be reading about more of them here… soon. What would happen if there were an open source offering of a Switchvox-like product? What would happen if there were an open source offering of a drag-and-drop GUI for a realtime version of Asterisk? Do we have a crystal ball? Not at all. Do we like to dream of the possibilities and what they would mean to the future of Asterisk and the VoIP community? Absolutely.
In the meantime, do your part. Try out some alternatives. We're doing our part by bringing them to you with Incredible PBX. It provides a compelling feature set of add-on applications and development tools for Asterisk including text-to-speech, voice recognition, Google Voice free calling and SMS messaging, free fax support, and simplified tools for configuration of Asterisk trunks, extensions, and dialplan code. Initially, the focus of Incredible PBX and PBX in a Flash was broadening the operating system platforms on which Asterisk could be run. In addition to CentOS, we released versions for Fedora, Scientific Linux, Ubuntu, and Debian. Next came virtual machine editions for the Cloud and even for Windows and Macs. Then we tackled tiny hardware platforms to make Asterisk more accessible to a much broader range of users. This included the Raspberry Pi, BeagleBone Black, CuBox-i, and even the PogoPlug. When you can run Asterisk reliably on a $15 to $50 piece of hardware, it's a big deal.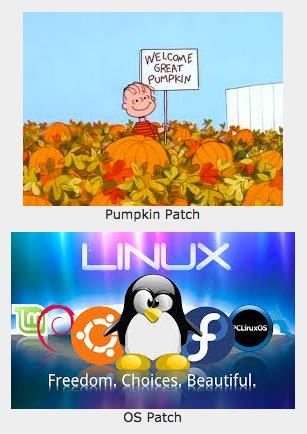 And that brings us to 2015. Our focus this year is providing a CHOICE of options for actual configuration of Asterisk. We also want to broaden the base from English to support for other languages and countries. Not everyone in the world has a 10-digit phone number. And not everyone needs a product as complex as FreePBX® to set up a VoIP server for their home or business. If all you need is a secure VoIP phone system with SIP phones to make economical phone calls with a high-tech feature set of IVRs, auto-attendants, voicemail, email, SMS messaging, faxes, and smartphone integration, then there are numerous alternatives without the overhead of maintaining and managing a complex database management system, a mail server, a web server, a firewall, and literally hundreds of other Linux applications that many probably never knew were running on their server in the first place.
Does it mean we're dropping support for FreePBX? Not at all. There's still hope with new ownership. Does it mean you're nuts to only consider an Asterisk-based server that includes FreePBX? Absolutely. So what's out there?? Starting next week, we'll begin introducing new versions of Incredible PBX for the Asterisk-GUI, for Elastix 3.0 Multi-Tenant, for Gemeinschaft, and…
The best is yet to come. Stay tuned!
Tweet
Originally published: Monday, January 19, 2015
---

Need help with Asterisk? Visit the PBX in a Flash Forum.

---
Special Thanks to Our Generous Sponsors

FULL DISCLOSURE: ClearlyIP, Skyetel, Vitelity, DigitalOcean, Vultr, VoIP.ms, 3CX, Sangoma, TelecomsXchange and VitalPBX have provided financial support to Nerd Vittles and our open source projects through advertising, referral revenue, and/or merchandise. As an Amazon Associate and Best Buy Affiliate, we also earn from qualifying purchases. We've chosen these providers not the other way around. Our decisions are based upon their corporate reputation and the quality of their offerings and pricing. Our recommendations regarding technology are reached without regard to financial compensation except in situations in which comparable products at comparable pricing are available from multiple sources. In this limited case, we support our sponsors because our sponsors support us.


BOGO Bonaza: Enjoy state-of-the-art VoIP service with a $10 credit and half-price SIP service on up to $500 of Skyetel trunking with free number porting when you fund your Skyetel account. No limits on number of simultaneous calls. Quadruple data center redundancy. $25 monthly minimum spend required. Tutorial and sign up details are here.


The lynchpin of Incredible PBX 2020 and beyond is ClearlyIP components which bring management of FreePBX modules and SIP phone integration to a level never before available with any other Asterisk distribution. And now you can configure and reconfigure your new Incredible PBX phones from the convenience of the Incredible PBX GUI.


VitalPBX is perhaps the fastest-growing PBX offering based upon Asterisk with an installed presence in more than 100 countries worldwide. VitalPBX has generously provided a customized White Label version of Incredible PBX tailored for use with all Incredible PBX and VitalPBX custom applications. Follow this link for a free test drive!



Special Thanks to Vitelity. Vitelity is now Voyant Communications and has halted new registrations for the time being. Our special thanks to Vitelity for their unwavering financial support over many years and to the many Nerd Vittles readers who continue to enjoy the benefits of their service offerings. We will keep everyone posted on further developments.

---
---
Some Recent Nerd Vittles Articles of Interest…