Home » Posts tagged 'voicemail' (Page 2)
Tag Archives:
voicemail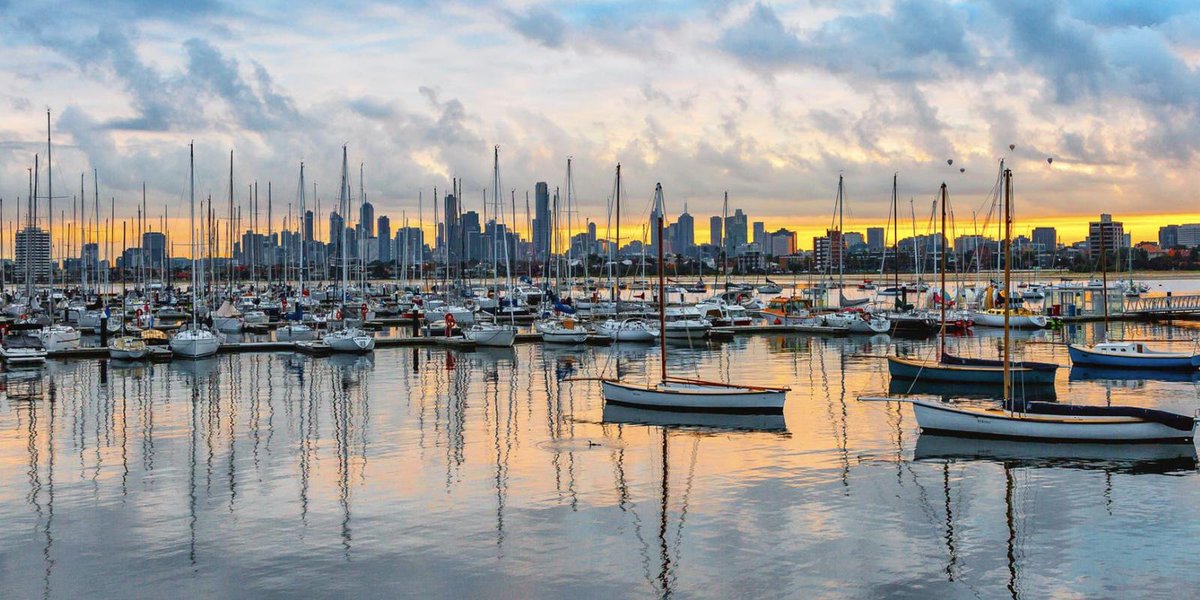 Spring is sprung and what better time for our Platinum Sponsor,
Skyetel
, to introduce a boatload of new features for their already outstanding, triple-redundant VoIP platform. Better yet, you still can take advantage of their half-price VoIP offer on up to $500 of communications services. Whether your wish list included SMS and MMS messaging , or faxing, or SPAM call filtering, or endpoint monitoring, or call recording and transcription, today's your lucky day. You get all of them in the same familiar Dashboard you've been using. Let's begin with a quick pricing overview and the sign up procedure, then on to the good stuff.
Skyetel Pricing Overview
This summary is not intended to be an exhaustive listing of all Skyetel services. Follow this link for a complete summary of fees and services. Incoming conversational calls are a penny a minute. Traditional DIDs are $1 per month. Toll free numbers are an additional 20¢ per month. Outbound conversational calls are $0.012 per minute. DIDs can be SMS/MMS enabled for 10¢ per month. Incoming SMS messages are a half penny apiece. Outbound SMS messages are a penny. MMS messages are 2¢ each. E911 service is $1.50 per month. CallerID lookups are $0.004 per call. Spam call filtering is $0.006 per inbound call. Voicemail transcription is available for 10¢ per message. Call recording is $.0025/minute. Call transcription is an additional $.005/minute. Storage of call recordings for up to 30 days is free. Effective 10/1/2023, $25/month minimum spend required.
Divide all these prices by 2 when you take advantage of the Nerd Vittles BOGO special below.
Signing Up for Skyetel Service
So here's the drill to sign up for Skyetel service and take advantage of the Nerd Vittles special. First, complete the Prequalification Form here. You then will be provided a link to the Skyetel site to complete your registration. Once you have registered on the Skyetel site and your account has been activated, open a support ticket and request the BOGO credit for your account by referencing the Nerd Vittles special offer. Greed will get you nowhere. Credit is limited to one per person/company/address/location. If you want to take advantage of the 10% discount on your current service, open another ticket and attach a copy of your last month's bill. See footnote 1 for the fine print.1 If you have high call volume requirements, document these in your Prequalification Form, and Skyetel will be in touch.
| Original Skyetel Deposit | Skyetel Deposit Match | Available SIP Service $'s |
| --- | --- | --- |
| $20 | $20 | $40 |
| $50 | $50 | $100 |
| $100 | $100 | $200 |
| $200 | $200 | $400 |
| $250 | $250 | $500 |
SMS and MMS Messaging with Postcards
In our original Skyetel article, we documented a simple way to send and receive SMS messages using your Skyetel DIDs. Now Skyetel has released a terrific, open source Docker app, Postcards, that lets you build an SMS and MMS messaging platform for your entire organization. Suffice it to say, anything you ever wanted to do with SMS and MMS messaging, you can do with Postcards. We won't repeat Skyetel's excellent tutorial, but you certainly need to visit their site and take Postcards for a spin.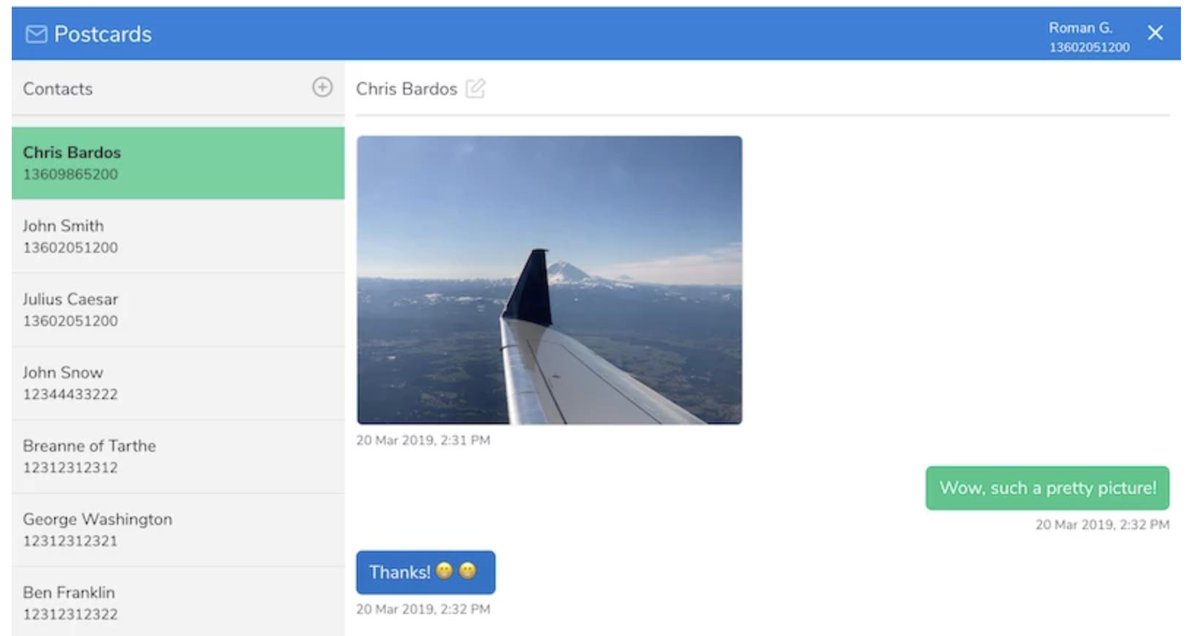 Introducing Skyetel's New Fax Platform
Every time we read an article predicting the demise of fax technology, we have to chuckle. We've been reading the articles for about 30 years now, and fax still is the goto solution for many organizations. Can you spell HIPPA? Finally, Skyetel has dipped its toes in the fax waters by offering an easy-to-use fax solution for receipt of traditional and T.38 faxes. Simply purchase a Skyetel DID and configure it for vFax routing. Enter an email address for delivery of the faxes, and you're done.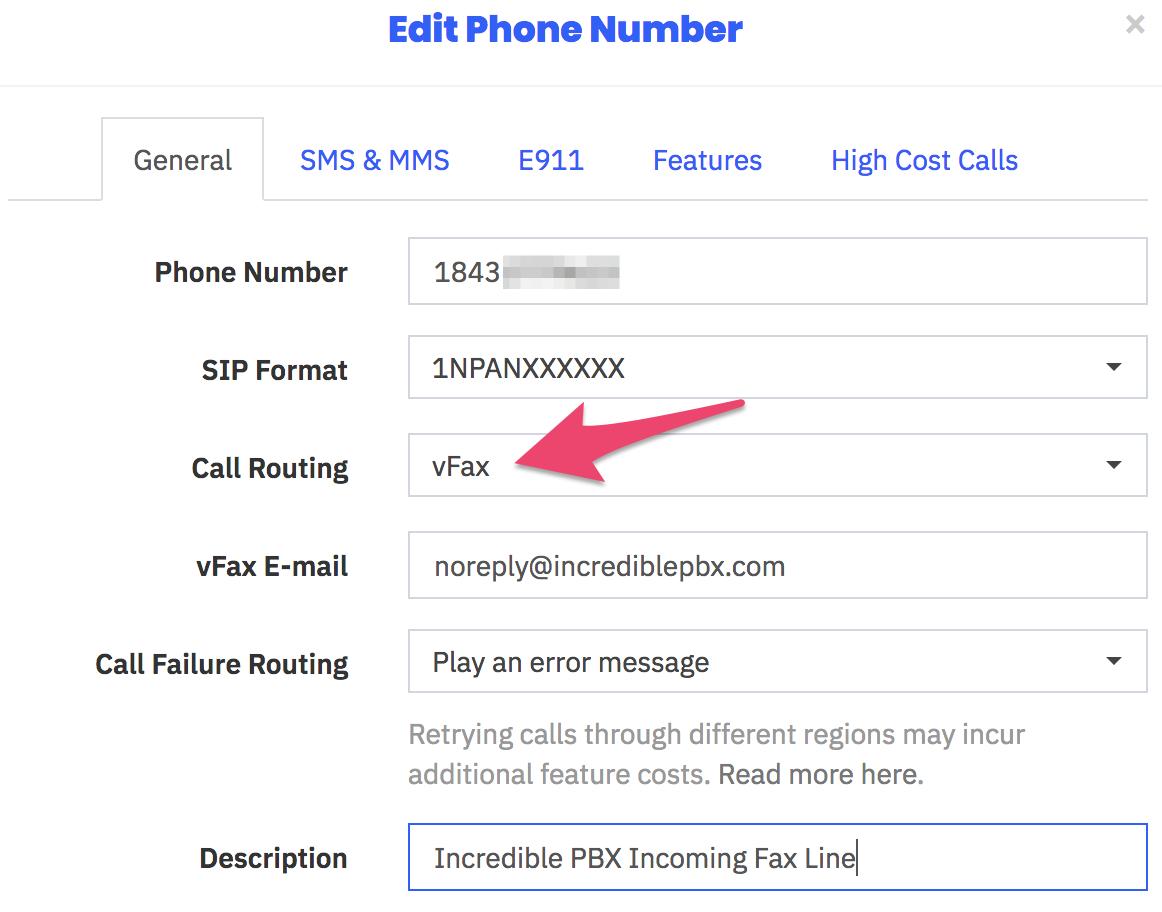 Sending faxes from the Skyetel portal still is on the drawing boards, but it's coming. In the meantime, Incredible Fax™ which is bundled with all Incredible PBX® platforms will let you send faxes 'til the cows come home with our easy-to-use Hylafax/AvantFax implementation.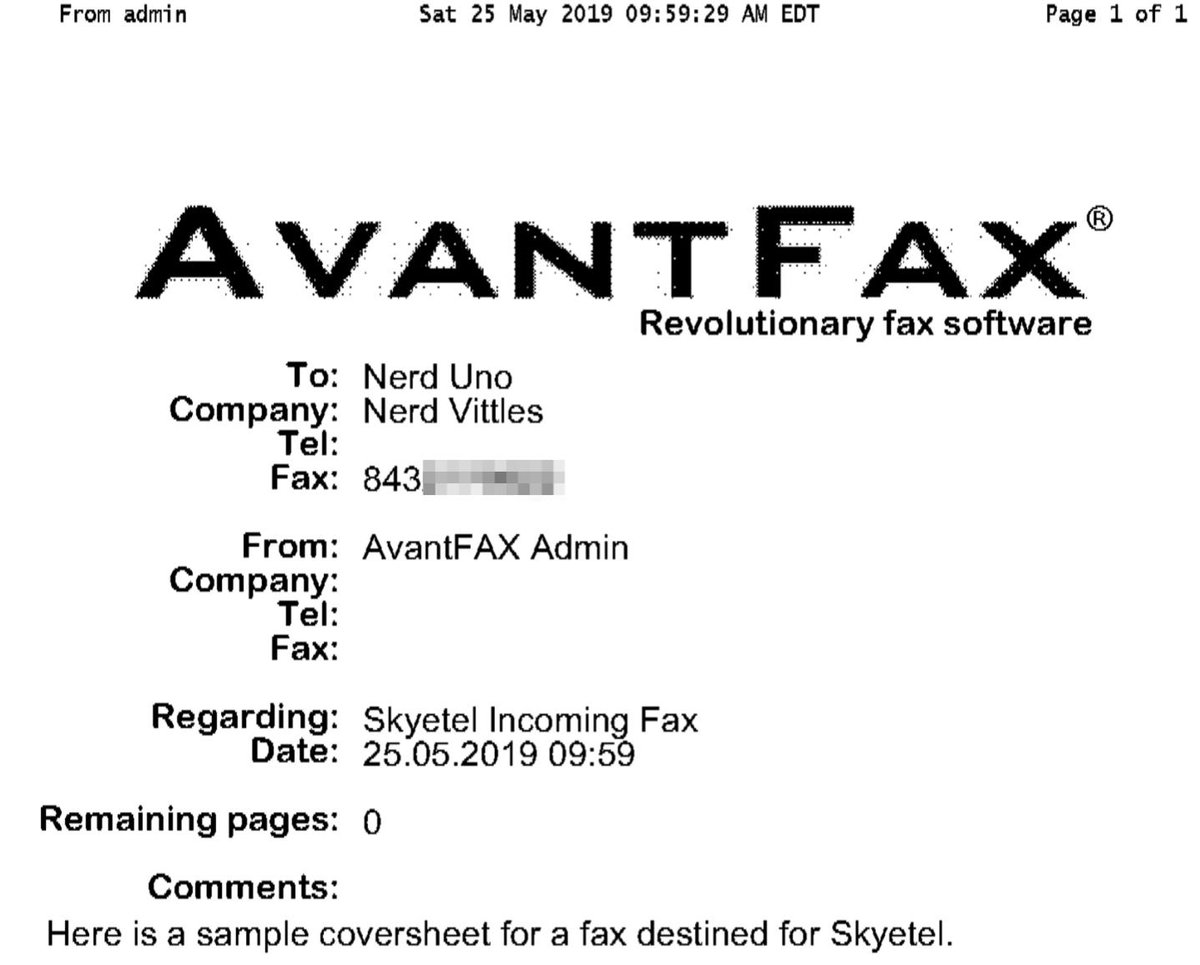 Implementing the New Spam Call Filter
One of the most often requested features for any PBX is spam call filtering. Skyetel takes it to the next level by dealing with the spammers before the calls ever reach your PBX. For each of your Skyetel phone numbers, click on the Features tab and set the Spam Call Filter as desired.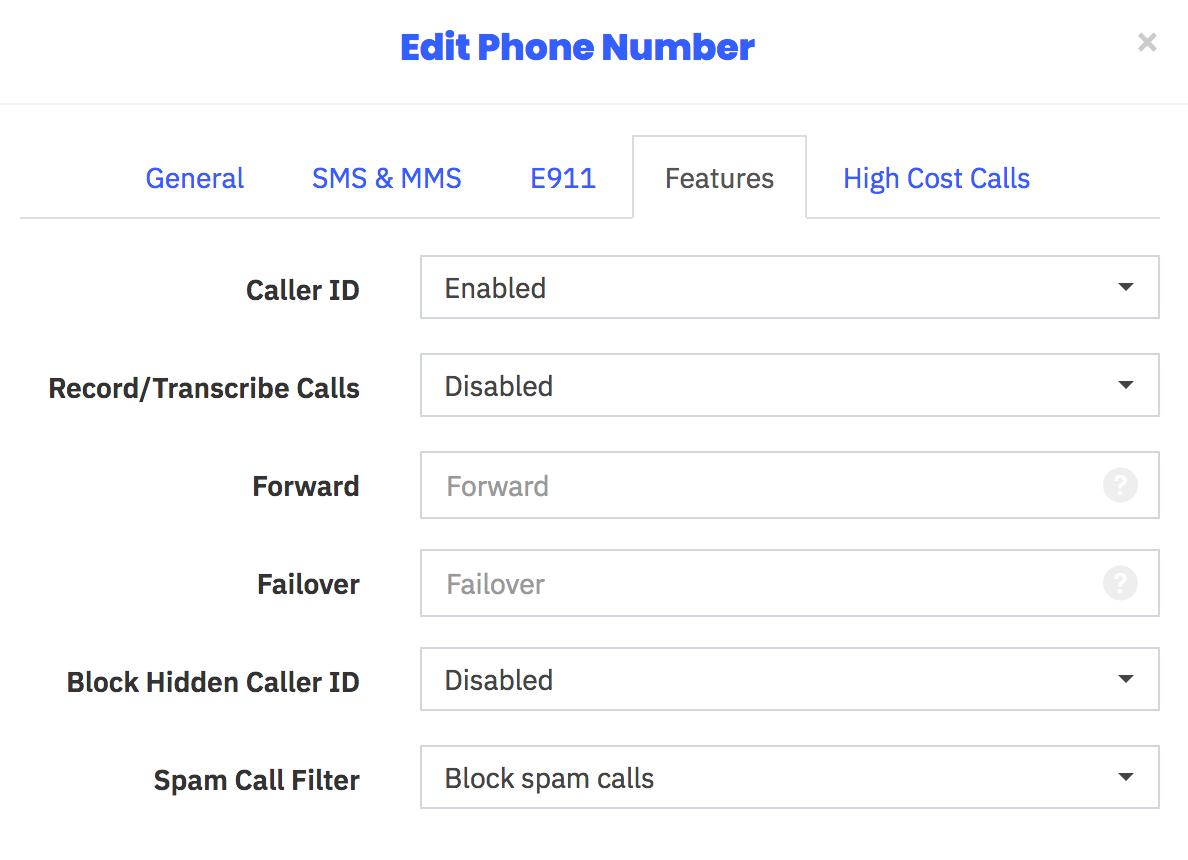 Recording and Transcribing Skyetel Calls
As with spam call filtering, recording and/or transcribing Skyetel calls is only a click away. For each of your Skyetel phone numbers, click on the Features tab and set the option desired for Recording and/or Transcribing calls. Recordings and Transcriptions can be managed from your Skyetel Dashboard. Storage is free for up to 30 days, after which they are deleted.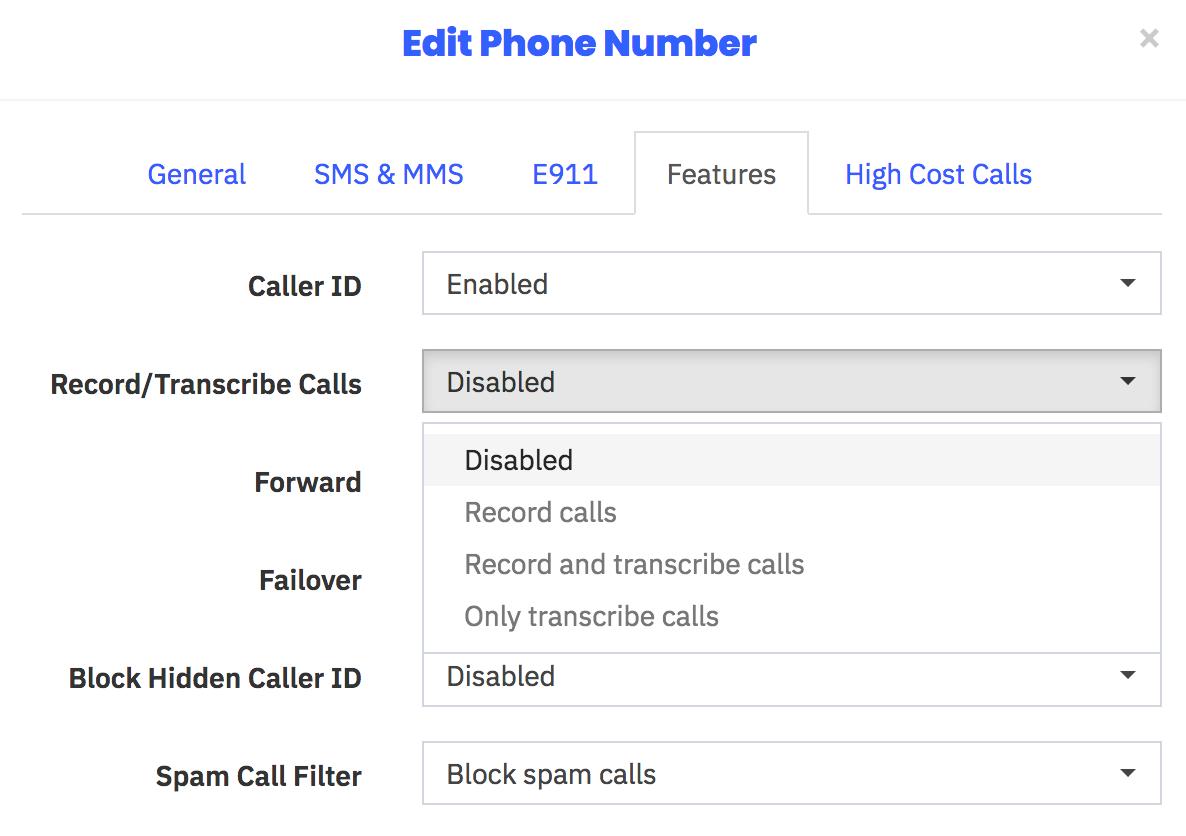 Skyetel Expansion for Canadian Users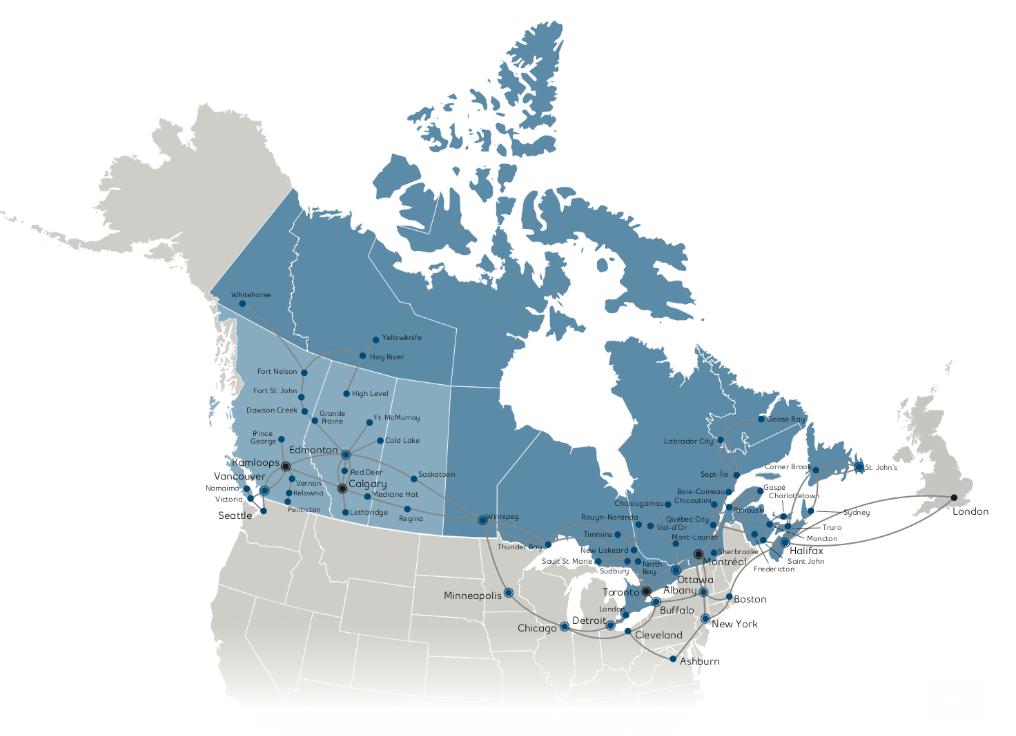 Here's some great news for our Canadian friends. Skyetel has been listening!
Porting to Skyetel in Canada now is significantly easier and faster
Awesome reductions in audio round trip times
Epic reductions in time-to-deliver
Faster response times to technical issues (and fewer of them!)
Audio for Canadian calls will now originate from Canadian data centers
SMS and MMS available on Canadian ported numbers
Skyetel Monitoring of Endpoint Health
In addition to monitoring and reporting the health of all Skyetel services in your web portal, today's addition allows you to configure Skyetel to not only monitor the State of every registered endpoint but also its Health with realtime metrics of the Latency, Packet Loss, and Jitter of each of your endpoints. Simply check the Network QOS options desired.

Don't forget to whitelist all of the Skyetel data centers in Incredible PBX:
/root/add-ip Skyetel-NW 52.41.52.34
/root/add-ip Skyetel-SW 52.8.201.128
/root/add-ip Skyetel-NE 52.60.138.31
/root/add-ip Skyetel-SE 50.17.48.216
/root/add-ip Skyetel-EU 35.156.192.164
Continue reading the original Nerd Vittles Skyetel tutorial.
Originally published: Tuesday, May 28, 2019 Updated: Wednesday, June 12, 2019
---

Need help with Asterisk? Visit the VoIP-info Forum.

---
Special Thanks to Our Generous Sponsors

FULL DISCLOSURE: ClearlyIP, Skyetel, Vitelity, DigitalOcean, Vultr, VoIP.ms, 3CX, Sangoma, TelecomsXchange and VitalPBX have provided financial support to Nerd Vittles and our open source projects through advertising, referral revenue, and/or merchandise. As an Amazon Associate and Best Buy Affiliate, we also earn from qualifying purchases. We've chosen these providers not the other way around. Our decisions are based upon their corporate reputation and the quality of their offerings and pricing. Our recommendations regarding technology are reached without regard to financial compensation except in situations in which comparable products at comparable pricing are available from multiple sources. In this limited case, we support our sponsors because our sponsors support us.


BOGO Bonaza: Enjoy state-of-the-art VoIP service with a $10 credit and half-price SIP service on up to $500 of Skyetel trunking with free number porting when you fund your Skyetel account. No limits on number of simultaneous calls. Quadruple data center redundancy. $25 monthly minimum spend required. Tutorial and sign up details are here.


The lynchpin of Incredible PBX 2020 and beyond is ClearlyIP components which bring management of FreePBX modules and SIP phone integration to a level never before available with any other Asterisk distribution. And now you can configure and reconfigure your new Incredible PBX phones from the convenience of the Incredible PBX GUI.


VitalPBX is perhaps the fastest-growing PBX offering based upon Asterisk with an installed presence in more than 100 countries worldwide. VitalPBX has generously provided a customized White Label version of Incredible PBX tailored for use with all Incredible PBX and VitalPBX custom applications. Follow this link for a free test drive!



Special Thanks to Vitelity. Vitelity is now Voyant Communications and has halted new registrations for the time being. Our special thanks to Vitelity for their unwavering financial support over many years and to the many Nerd Vittles readers who continue to enjoy the benefits of their service offerings. We will keep everyone posted on further developments.

---
---
In the unlikely event that Skyetel cannot provide a 10% reduction in your current origination rate and/or DID costs, Skyetel will give you an additional $50 credit to use with the Skyetel service. [↩]