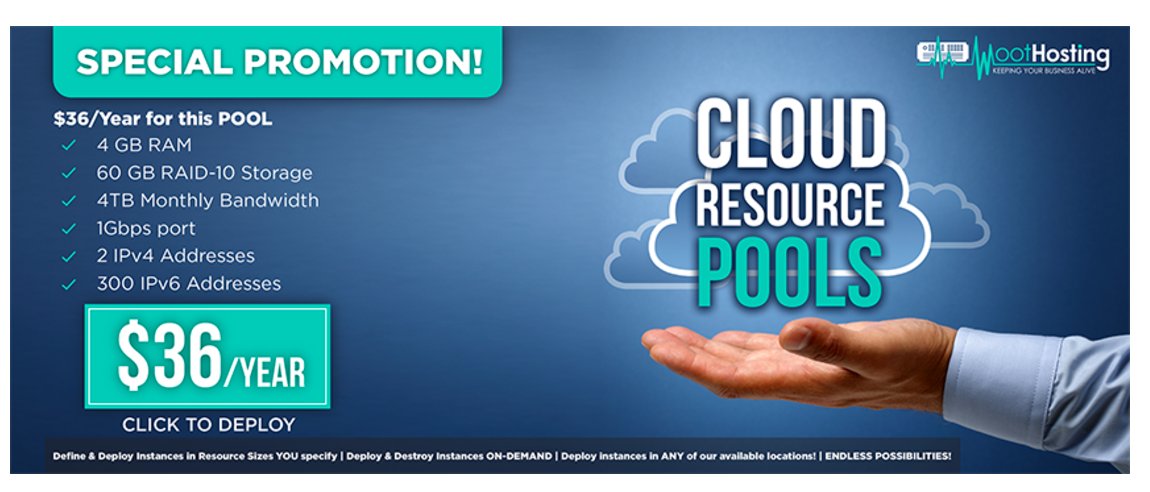 We've been big fans of $5/month VPS offerings of Digital Ocean and Vultr for many years. When Vultr reduced their lowest tier to $2.50/month, we were ecstatic. These weren't ideal VoIP platforms because of their 512MB memory constraint, but they were perfectly suitable as a sandbox for experimentation. And then along came OVH with a 2GB VPS that was nearly perfect for VoIP at $3.49/month. As we all know, the Earth does not stand still, and WootHosting now has once again changed the landscape with two different $1.50/month offerings that include 2GB of RAM. That's cheaper than the cost of electricity to run a server in your home or office. Never mind that you also have to purchase a server.
As most of you know, we eat our own dog food before recommending products, and we've deployed both the Wazo and Issabel PBXs on the WootHosting platform being reviewed today. In addition, we've deployed a multi-purpose web server to host more than a dozen of our personal sites using an even better second offering that we also will cover today.
The first offering (pictured above) actually provides a platform for two separate VoIP servers. For each of the servers, you have a choice of sites: New York, Miami, or Los Angeles. Why would you want two servers? The most obvious answer is redundancy. Wazo already offers High Availability (HA) redundant servers with the click of a button. Our deployment tutorial is available here. By deploying identical servers in two cities, you have a failsafe VoIP platform that can survive almost any natural or man-made disaster. And the total cost for both cloud servers is just $3 a month. A similar implementation for other Incredible PBX platforms is now under development on the PIAF Forum. Compare these free options to HA solutions from other VoIP providers costing $3,000 plus maintenance.
If a New York-based cloud offering will meet your needs, the second WootHosting offer is even more impressive with 4 CPU core allocations, 2GB RAM and swap space, a whopping 150GB of storage, 3TB of monthly bandwidth, and advanced DDOS protection for $1.50/mo.: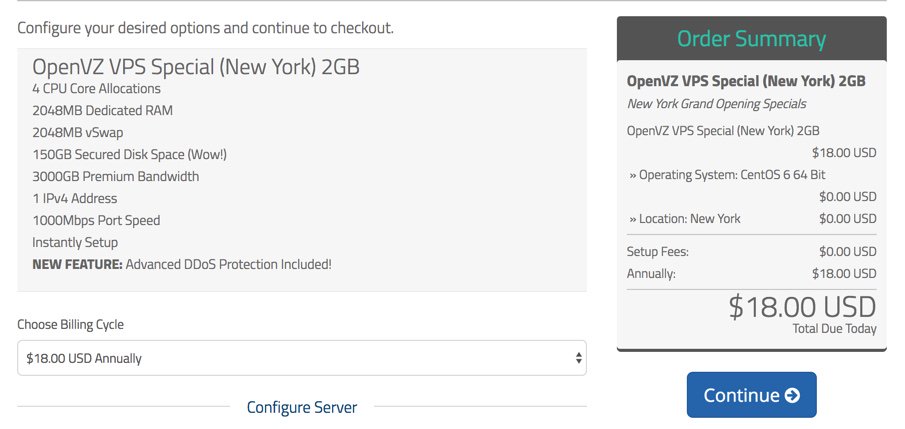 As we mentioned, we actually use this second VPS offering to host more than a dozen of our personal web sites without a hiccup. But it is sufficiently robust to host very large VoIP implementations with support for dozens of simultaneous calls. A deployment guide for Wazo is available here. As with all cloud-based servers, we strongly recommend redundant system deployments in separate locations. Additional WootHosting specials in their various locations are documented on the New York ordering page. Enjoy!
Published: Tuesday, August 15, 2017
---

Need help with Asterisk? Visit the PBX in a Flash Forum.

---
Special Thanks to Our Generous Sponsors
FULL DISCLOSURE: RentPBX, Amazon, Vitelity, DigitalOcean, Vultr, Digium, Sangoma, 3CX, TelecomsXchange and others have provided financial support to Nerd Vittles and our open source projects through advertising, referral revenue, and/or merchandise. We've chosen these providers not the other way around. Our decisions are based upon their corporate reputation and the quality of their offerings and their pricing. Our recommendations regarding technology are reached without regard to financial compensation except in situations in which comparable products at comparable pricing are available from multiple sources. In this limited case, we support our sponsors because our sponsors support us.


Awesome Vitelity Special. Vitelity has generously offered a terrific discount for Nerd Vittles readers. You now can get an almost half-price DID from our special Vitelity sign-up link. If you're seeking the best flexibility in choosing an area code and phone number plus the lowest entry level pricing plus high quality calls, then Vitelity is the hands-down winner. Vitelity provides Tier A DID inbound service in over 3,000 rate centers throughout the US and Canada. When you use our special link to sign up, Nerd Vittles gets a few shekels down the road to support our open source development efforts while you get an incredible signup deal as well. The going rate for Vitelity's DID service is $7.95 a month which includes up to 4,000 incoming minutes on two simultaneous channels with terminations priced at 1.45¢ per minute. Not any more! For our users, here's a deal you can't (and shouldn't) refuse! Sign up now, and you can purchase a Tier A DID with unlimited incoming calls and four simultaneous channels for just $3.99 a month. To check availability of local numbers and tiers of service from Vitelity, click here. NOTE: You can only use the Nerd Vittles sign-up link to order your DIDs, or you won't get the special pricing! Vitelity's rate is just 1.44¢ per minute for outbound calls in the U.S. There is a $35 prepay when you sign up. This covers future usage. Any balance is refundable if you decide to discontinue service with Vitelity.
---
RentPBX, a long-time partner and supporter of PIAF project, is offering generous discounts for Nerd Vittles readers. For all of your Incredible PBX hosting needs, sign up at www.RentPBX.com and use code NOGOTCHAS to get the special pricing. The code will lower the price to $14.99/month, originally $24.99/month. It's less than 50¢/day.
---
Some Recent Nerd Vittles Articles of Interest…