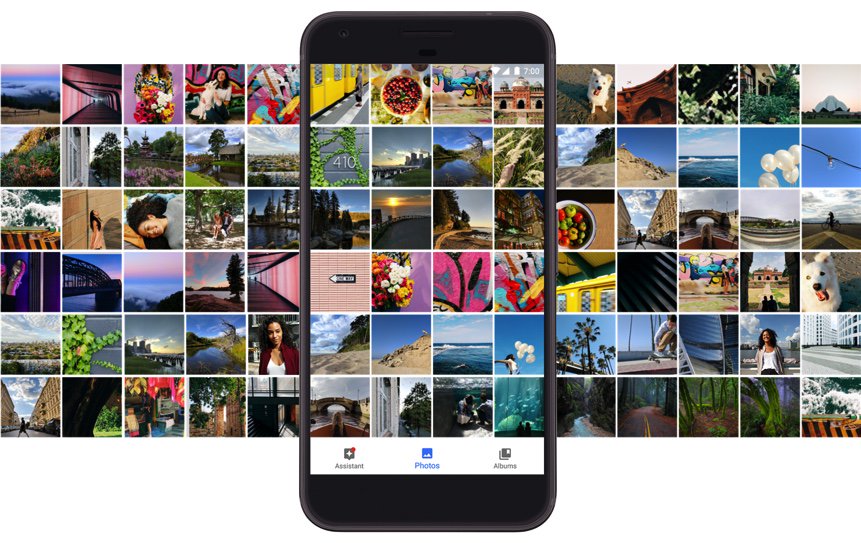 Nov. 21 UPDATE: As rumored, RingPlus has now announced the termination of ALL existing plans. Details here.
NEWS FLASH: We interrupt our normal editorial schedule to bring you this update. Many of our readers joined us in embracing RingPlus cellular service with the promise of free monthly calling in exchange for a modest upfront contribution. As with almost every something-for-nothing deal, it looks as if the death spiral may have begun with the abrupt termination of more than a dozen RingPlus plans. Even if your plan was not affected in Round #1, it's probably a good time to begin making some contingency plans particularly if RingPlus is your only cellular provider. We already had prepared the article which follows when this news broke, but you can read between the lines to see that it makes even more sense should RingPlus leave you in the lurch with a smartphone and no cellular service. Here's the email we received announcing the following RingPlus discontinued plans:
Commitment
Commitment (Member+)
Free Plan
Future – Phase 11
Future – Phase 3
Future – Phase 5
Future – Phase 6
Future – Phase 9
Leonardo 2
Leonardo 3
Michelangelo
Midsummer Night's Dream
Seashore (Memorial Day)(Non-Member+ Upgrade)
Truly Free
Truly Free 2
Truly Free 3
---
We always like a challenge. And Google's new Pixel phone seemed like a perfect candidate to determine whether we could do everything a normal mobile phone could do (and more) using no cellular service. In other words, we wanted to set up our Pixel without a SIM card and see if there was anything we couldn't do that we'd normally expect out of a top-of-the-line mobile phone. There's one obvious prerequisite. The Pixel needs an Internet connection. This could be a normal WiFi network connection, or it could be a connection using an LTE-powered WiFi HotSpot, or it could be a WiFi connection established through tethering to an existing smartphone.
Why Would You Do Such a Thing? We can think of a number of reasons. Most importantly, it's considerably cheaper than adding another mobile phone to your cellular plan unless you happen to use AT&T's "unlimited" plan where the fourth mobile phone is free. But, typically, adding a mobile phone to your cellphone plan will cost you $50 a month or more before you make the first call. Second, some of us like the flexibility of having BOTH an iPhone and an Android phone because of differences in features and functionality. Third, it's a perfect way to introduce younger children to mobile phone technology without spending an arm and a leg on cellular service. No, you probably wouldn't buy them a Pixel which is priced like an iPhone. But you get the idea.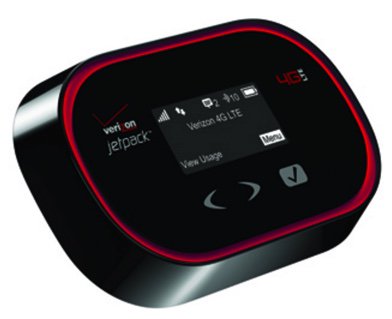 What's a Typical Use Case for a Non-Cellular Mobile Phone? We can think of several scenarios where this makes perfect sense. We happen to have a Verizon HotSpot that's still on an unlimited data plan. While it costs almost $100 a month, it lets 7 devices connect to blazing fast LTE service at zero additional cost. If you travel with a group of people that all need mobile phones and that typically travel or work together except when alternative WiFi service is available, this is a real deal. For those with a newer vehicle that includes a WiFi HotSpot or an OBD-II diagnostics port1 and AT&T's $100 ZTE Mobley device, mobile phones and tablets in the car or truck work perfectly without a cellular connection. And AT&T now lets you add a vehicle's stand-alone WiFi hotspot or ZTE Mobley to their unlimited data plan for $40 $20 a month.2 If you have four kids and a spouse, you can do the math. Finally, if you and your family or business associates spend 95% of the day either at home or in an office or car with WiFi, everyone now gets the flexibility of a mobile phone with no recurring cost.3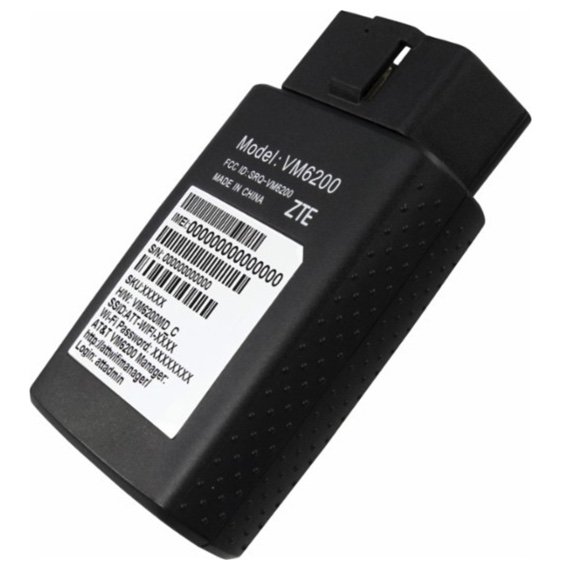 VoIP Requirements for a Non-Cellular Mobile Phone. As we've said many times, the beauty of VoIP technology is not having to put all your eggs in one basket. So there's really no reason to deploy a single technology. In the Google world, that means you can take advantage of Google's rich collection of messaging applications such as Hangouts and Allo and Duo while also deploying Skype, Facebook Messenger, WebRTC and SIP-based services to connect to traditional hosting providers and PBXs such as Incredible PBX and PIAF5 powered by 3CX (shown below). Today we'll walk through the setup process for all of these. When we're finished, you'll have crystal-clear phone calls as well as SMS messaging with something you don't get with a cellular provider, multiple layers of redundancy.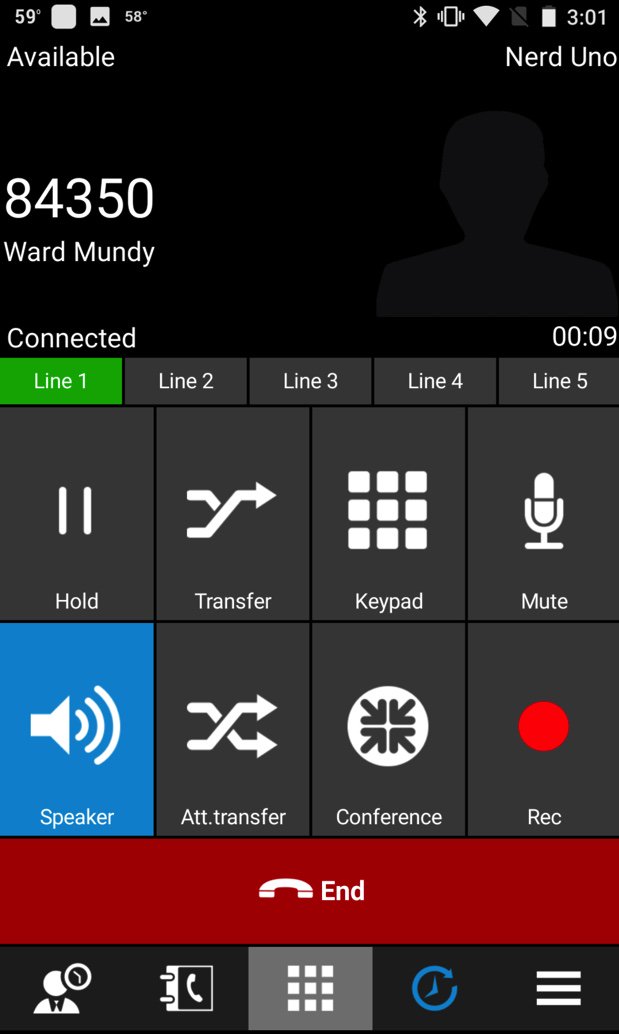 What Does All of this Really Cost? You obviously have to purchase either a Pixel or some other Android phone. When we're finished today, you'll be able to make calls as well as send and receive SMS messages in multiple ways. Calls and SMS messages to U.S. and Canada destinations are free using Google's services. Skype-to-Skype calls worldwide are free. SMS messages sent and received using Pinger/Textfree as well as Facebook Messenger are also free of charge. Calls placed and received using a RingPlus SIP account are free up to your monthly allocation of free minutes, typically 1,000 to 5,000+ minutes per month. With calls made using a SIP softphone or WebRTC connection to an Incredible PBX or PIAF5 PBX, you only pay the standard VoIP tariff for the calls, typically less than a penny a minute for domestic calls. Calls to many international destinations are free using FreeVoipDeal.com.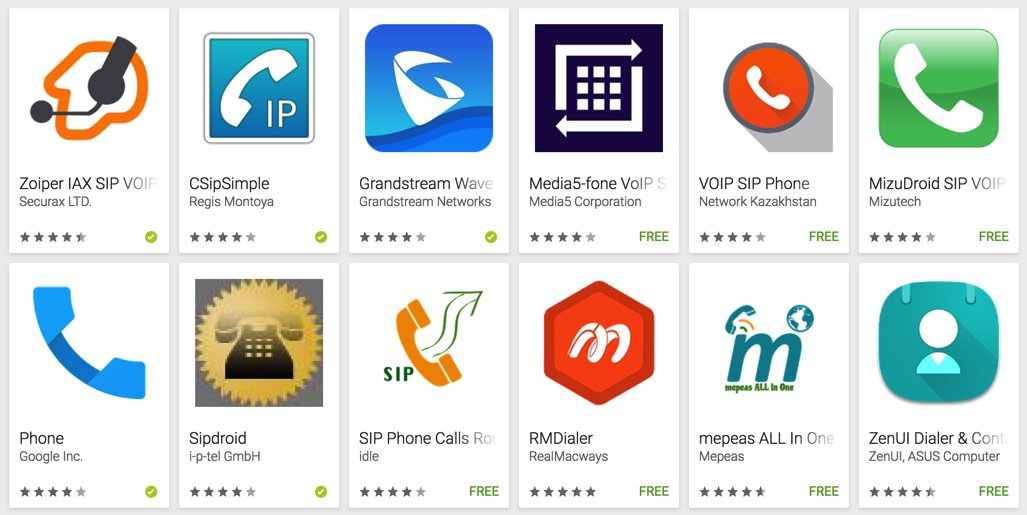 Numerous SIP softphones for Android devices are available at no cost including Zoiper, CSipSimple and many others. Still others are available for less than $10 and can be installed on as many Android devices as you happen to own, e.g. Acrobits and Bria. And, of course, the 3CX softphone above is free with PIAF5. Stick with softphones with 4 stars or better!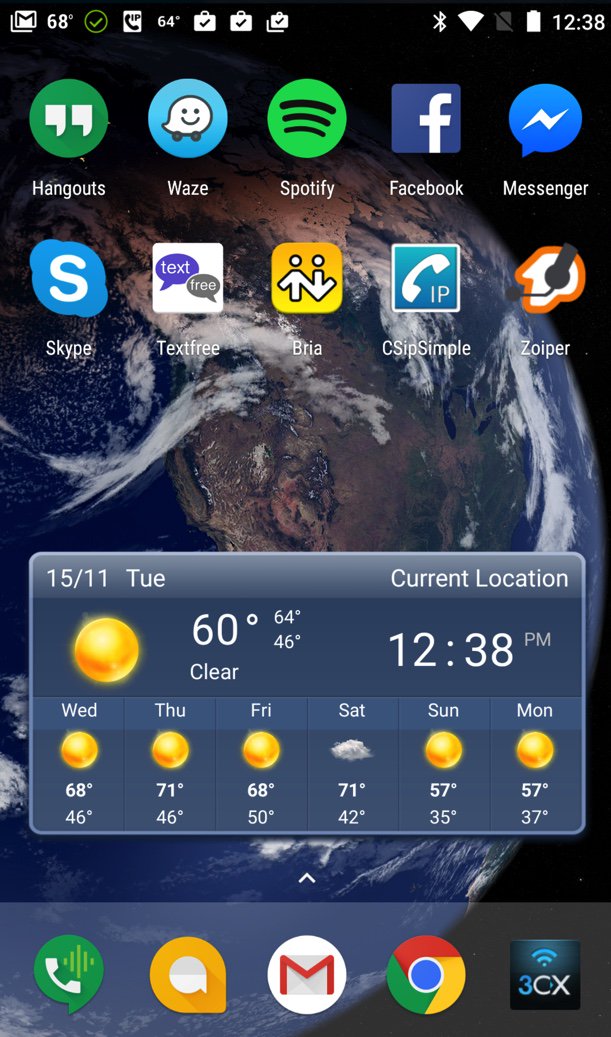 Google Play Store: Hangouts, Hangouts Dialer, Allo, Duo, Skype, Facebook Messenger, Textfree, Port Knocker,4 DynDNS Client,5 and the VoIP softphones of your choice.

We recommend reserving the Google Voice number associated with the primary Gmail account on your Pixel for use with Hangouts, Allo, and Duo. The reason is that you can't really use these services satisfactorily while also using the same Google Voice number with Google Chat and the Asterisk® XMPP module. Last week's Nerd Vittles tutorial will walk you through obtaining a second Google Voice number to use with Incredible PBX or PIAF5.

Pictured above is the layout we actually use. Keep in mind that the bottom row stays in place as you scroll through other screens on your smartphone. Long-press on an existing icon on the bottom row and drag it off the row. Then long-press on the app you want to add and drag it onto the bottom row. We recommend replacing the default Phone and Messaging apps with the Hangouts Dialer and Allo (as shown). We also include a SIP softphone on the bottom row which gives you multiple ways to place and receive calls.


[soundcloud url="https://api.soundcloud.com/tracks/293184354″ params="auto_play=false&hide_related=false&show_comments=true&show_user=true&show_reposts=false&visual=true" width="400″ height="300″ iframe="true" /]


But I Really Want a Cellphone Provider. Yes, we hear you. Backup cellphone service has its virtues. Here are 3 Android phones from Google ranging in price from $199 to $649 with easy payment plans ranging from $8 to $27 a month. Each gives you unlimited domestic calling as well as unlimited domestic and international texting with multiple cellphone carriers. Rates start at $20 a month plus $10/GB for data. You even get bill credits for any data you don't use. Project Fi is worth a careful look if you're on a budget and limit most of your data usage to WiFi connections. Here's a great article explaining the pro's and con's of Project Fi after six months of actual usage. Also check out HillClimber's comment below which documents a terrific deal with T-Mobile that provides 100 talk minutes and 5GB of 4G data monthly plus unlimited streaming of music and video for $30 a month.

Bottom Line. On the Pixel phone we have the following services activated and functioning reliably: Google Voice with Hangouts, Allo and Pinger for SMS messaging, Bria for VoIP calling with Incredible PBX for XiVO, CSipSimple and Zoiper for SIP calling with RingPlus, Facebook Messenger, Skype, plus the 3CX Dialer for calling with PIAF5 powered by 3CX. That translates into 5 different phone lines supporting free incoming and outgoing voice calls, plus 2 additional lines for free SMS messaging, plus the Facebook and Skype services to reach over a billion people worldwide at no cost. And both the PIAF5 and XiVO lines can support calls via multiple trunks using customized dial prefixes. Even with all these services running, the Pixel has sufficient horsepower to make it through a busy day, and a 15-minute charge buys you another 7 hours of cellphone usage. What are you waiting for?

Published: Wednesday, November 16, 2016
---

Need help with Asterisk? Visit the PBX in a Flash Forum.

---
Special Thanks to Our Generous Sponsors

FULL DISCLOSURE: ClearlyIP, Skyetel, Vitelity, DigitalOcean, Vultr, VoIP.ms, 3CX, Sangoma, TelecomsXchange and VitalPBX have provided financial support to Nerd Vittles and our open source projects through advertising, referral revenue, and/or merchandise. As an Amazon Associate and Best Buy Affiliate, we also earn from qualifying purchases. We've chosen these providers not the other way around. Our decisions are based upon their corporate reputation and the quality of their offerings and pricing. Our recommendations regarding technology are reached without regard to financial compensation except in situations in which comparable products at comparable pricing are available from multiple sources. In this limited case, we support our sponsors because our sponsors support us.


BOGO Bonaza: Enjoy state-of-the-art VoIP service with a $10 credit and half-price SIP service on up to $500 of Skyetel trunking with free number porting when you fund your Skyetel account. No limits on number of simultaneous calls. Quadruple data center redundancy. $25 monthly minimum spend required. Tutorial and sign up details are here.


The lynchpin of Incredible PBX 2020 and beyond is ClearlyIP components which bring management of FreePBX modules and SIP phone integration to a level never before available with any other Asterisk distribution. And now you can configure and reconfigure your new Incredible PBX phones from the convenience of the Incredible PBX GUI.


VitalPBX is perhaps the fastest-growing PBX offering based upon Asterisk with an installed presence in more than 100 countries worldwide. VitalPBX has generously provided a customized White Label version of Incredible PBX tailored for use with all Incredible PBX and VitalPBX custom applications. Follow this link for a free test drive!



Special Thanks to Vitelity. Vitelity is now Voyant Communications and has halted new registrations for the time being. Our special thanks to Vitelity for their unwavering financial support over many years and to the many Nerd Vittles readers who continue to enjoy the benefits of their service offerings. We will keep everyone posted on further developments.

---
---
Some Recent Nerd Vittles Articles of Interest…