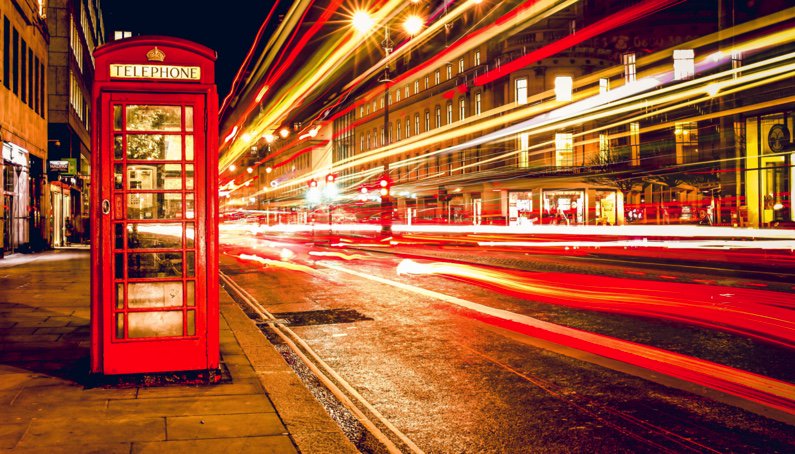 FreeVoipDeal is one of dozens of Betamax companies that offer free international calling to dozens of countries in exchange for a modest deposit every four months. The deposit can be used to call everywhere else at very competitive rates. With FreeVoipDeal, for every 10 euros ($11.27) you deposit into your account, you get 300 minutes a week of free calls to 44 countries for 120 days. FreeVoipDeal provides outbound SIP calling only. The most recent Nerd Vittles article on FreeVoipDeal will tell you everything you ever wanted to know.
Setting Up Service at FreeVoipDeal and Obtaining SIP Credentials
1. Register for an account on the FreeVoipDeal portal.
2. The only credentials you will need to set up your Wazo SIP trunk are your username, password, and the CallerID number you would like to use to make outgoing calls. You must own the number under U.S. law.
Setting Up a FreeVoipDeal SIP Trunk on Wazo
As noted, you can only make outbound calls with FreeVoipDeal so there is no need to register your SIP trunk.
In the Wazo GUI, create a new FreeVoIP SIP Trunk by choosing IPBX:Trunk Management:SIP Protocol. Click on + Add to open a new template.
In the General tab, fill in the blanks using your FreeVoipDeal username and password. For the gateway address, use sip.freevoipdeal.com.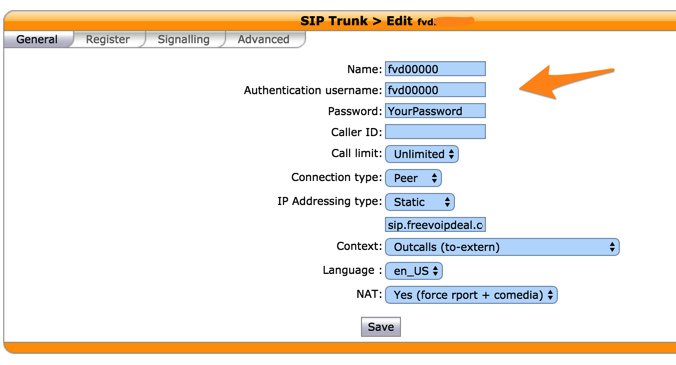 Skip the Register tab since registration is not required to make outbound calls.
In the Signaling tab, DTMF=RFC2833 and Monitoring=Yes. Customize Codec to G.711 u-law.
In the Advanced tab, Insecure=All and Port=5060.
Save your settings when done.
Wazo will not actually process outgoing calls through the FreeVoipDeal trunk until you configure an outgoing route in IPBX:Call Management:Outgoing Calls. Outgoing call routing is covered in a separate tutorial.