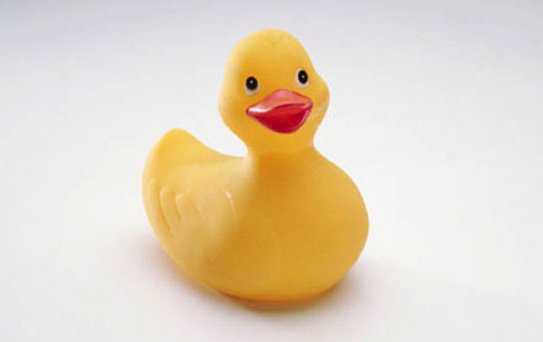 WOW! When we started our 2016, The Year of (real) VoIP Choice series, little did we know everything that was about to unfold. It's been an interesting last few months in the VoIP community with the introduction of PIAF5 and Elastix 5.0 and Ombutel and ThirdLane and this week's XiVO fork to Wazo. But, stay calm. There is a bright light at the end of this tunnel. You now have MORE FREE VoIP PBX CHOICES than ever before. And every one of them is a rock-solid performer. If the word "commercial" sends shivers through your spine, then Ombutel and this week's new Incredible PBX for Wazo introduction will make this a very bright holiday season for you. If commercial backing with 24/7 support is your cup of tea, ThirdLane's free offering includes 10 extensions with full product functionality while PIAF5's free edition includes unlimited extensions with 8 simultaneous calls, a 5-user conferencing module, a SIP trunk of your choice… and No NagWare! 3CX1 also has made a generous offer for those of you that want to start your own business. You can sign up as a reseller, obtain a full NFR product license, and get free training! And, reportedly, a new Asterisk® VoIP Gateway to 3CX is in the works that will let you tie your existing Asterisk-based PBX directly to 3CX giving you the best of both worlds.2 What's not to like?
We often wonder why more Fortune 500 companies haven't adopted open source VoIP solutions when their organizations have computer rooms full of Linux servers. If this election season taught us anything, it's this. You can learn an awful lot about people in just 140 characters. Here's a snippet of our exchange last week with the Digium® Chief Technology Officer and Sangoma® Vice President which speaks volumes:
@mattcjordan This screenshot brought to you from the AsteriskNOW ISO. If it looks proprietary and smells proprietary, guess what? #asterisk pic.twitter.com/YHtaygnvPb

— Ward Mundy (@NerdUno) December 8, 2016
@mattcjordan amazing how clueless crazy guy is

— Tony Lewis (@tonyclewis) December 8, 2016
What's really crazy is these same individuals have no qualms pitching THEIR proprietary software and THEIR proprietary phones while playing dumb. So how do you square the rhetoric with the fact that SwitchVox® AND AsteriskNOW® and the FreePBX Distro® are all closed source ISOs. One has to ask where was the moral outrage when the FreePBX® devs sold out to SchmoozeCom® and then to Sangoma® or when they turned the FreePBX ISO into a closed source product. That, of course, was different because it was money in their pockets, not to mention cushy new full-time jobs singing the praises of "open source." But nobody wants to talk about any of that. In the real estate business, these guys are called NIMBYs, an acronym for "Not In My Back Yard." They're all for change as long as it doesn't affect their own neighborhood and pocketbook. To translate it into VoIP-speak, these are the folks that would prefer you stick with THEIR code generator and buy boatloads of THEIR commercial, closed source modules and THEIR proprietary phones. To everyone else, keep off our playground! Make no mistake. It's all about the money!
Not surprisingly, a virtually identical feature set is provided at no cost on the ThirdLane and 3CX platforms. So be sure to compare apples to apples and ignore the rants. After all, IT'S YOUR CHOICE. Kick the tires of all the products and choose the platform that best meets your needs and those of your organization. I'm reminded of an old legal adage: "When the facts are on your side, pound the facts. When the law is on your side, pound the law. And when neither is on your side, pound the table." Those that want to distract you from considering the merits of other products by launching attacks on their competitors are little more than table pounders. So consider the source especially when some of the loudest and most vocal members of the fan club are on the payroll hiding behind a cloak of anonymity. None are innocent bystanders. It's all about the money!
So… are there any Asterisk®-based products that really are released under an open source license? Actually, there are several. The Incredible PBX platforms for CentOS, Ubuntu, and Raspbian as well as the Incredible PBX 13 ISO are all open source products that include the latest LTS version of Asterisk. And then there's Incredible PBX for XiVO and (NOW!) Wazo, two virtually identical GPL3 platforms that feature an Asterisk real time environment with a more sophisticated GUI and full API support. We'll have more to say about the latest Wazo release featuring Asterisk 14 later this week. Stay tuned!
Why Incredible PBX? Glad you asked. Here's my short answer from the PIAF Forum:
The inspiration for Incredible PBX was to save people the unbelievably steep learning curve we endured when first starting to use Asterisk over a decade ago. And, frankly, the developers liked it that way because many of them made a living configuring Asterisk for people that didn't know what they were doing.

What you get with Incredible PBX?

You get a secure server out of the starting gate unlike any other distro.
You get all the tools and samples to learn how to do anything with Asterisk.
You get a working system out of the box that can make and receive FREE calls.
You get a pure open source GPL platform with No Gotchas and No NagWare.

What you don't get with Incredible PBX?

A college degree in telecommunications or network administration without actually doing the work. Yes, it's hard. But, with Incredible PBX, it can also be fun AND safe.
Published: Monday, December 12, 2016
---

Need help with Asterisk? Visit the PBX in a Flash Forum.

---
Coming Soon to Nerd Vittles: The Autonomous Car
Longer version of self-driving demo with Paint It Black soundtrack https://t.co/YuUmyEaCgR

— Elon Musk (@elonmusk) November 19, 2016
---
Special Thanks to Our Generous Sponsors
FULL DISCLOSURE: RentPBX, Amazon, Vitelity, DigitalOcean, Vultr, Digium, Sangoma, 3CX, TelecomsXchange and others have provided financial support to Nerd Vittles and our open source projects through advertising, referral revenue, and/or merchandise. We've chosen these providers not the other way around. Our decisions are based upon their corporate reputation and the quality of their offerings and their pricing. Our recommendations regarding technology are reached without regard to financial compensation except in situations in which comparable products at comparable pricing are available from multiple sources. In this limited case, we support our sponsors because our sponsors support us.


Awesome Vitelity Special. Vitelity has generously offered a terrific discount for Nerd Vittles readers. You now can get an almost half-price DID from our special Vitelity sign-up link. If you're seeking the best flexibility in choosing an area code and phone number plus the lowest entry level pricing plus high quality calls, then Vitelity is the hands-down winner. Vitelity provides Tier A DID inbound service in over 3,000 rate centers throughout the US and Canada. When you use our special link to sign up, Nerd Vittles gets a few shekels down the road to support our open source development efforts while you get an incredible signup deal as well. The going rate for Vitelity's DID service is $7.95 a month which includes up to 4,000 incoming minutes on two simultaneous channels with terminations priced at 1.45¢ per minute. Not any more! For our users, here's a deal you can't (and shouldn't) refuse! Sign up now, and you can purchase a Tier A DID with unlimited incoming calls and four simultaneous channels for just $3.99 a month. To check availability of local numbers and tiers of service from Vitelity, click here. NOTE: You can only use the Nerd Vittles sign-up link to order your DIDs, or you won't get the special pricing! Vitelity's rate is just 1.44¢ per minute for outbound calls in the U.S. There is a $35 prepay when you sign up. This covers future usage. Any balance is refundable if you decide to discontinue service with Vitelity.
---
RentPBX, a long-time partner and supporter of PIAF project, is offering generous discounts for Nerd Vittles readers. For all of your Incredible PBX hosting needs, sign up at www.RentPBX.com and use code NOGOTCHAS to get the special pricing. The code will lower the price to $14.99/month, originally $24.99/month. It's less than 50¢/day.
---
Some Recent Nerd Vittles Articles of Interest…

3CX and Vitelity are Platinum Sponsors of Nerd Vittles. Thank you! [↩]
Rumor has it another terrific 3CX offer is coming soon, but we won't spoil the Christmas surprise. [↩]