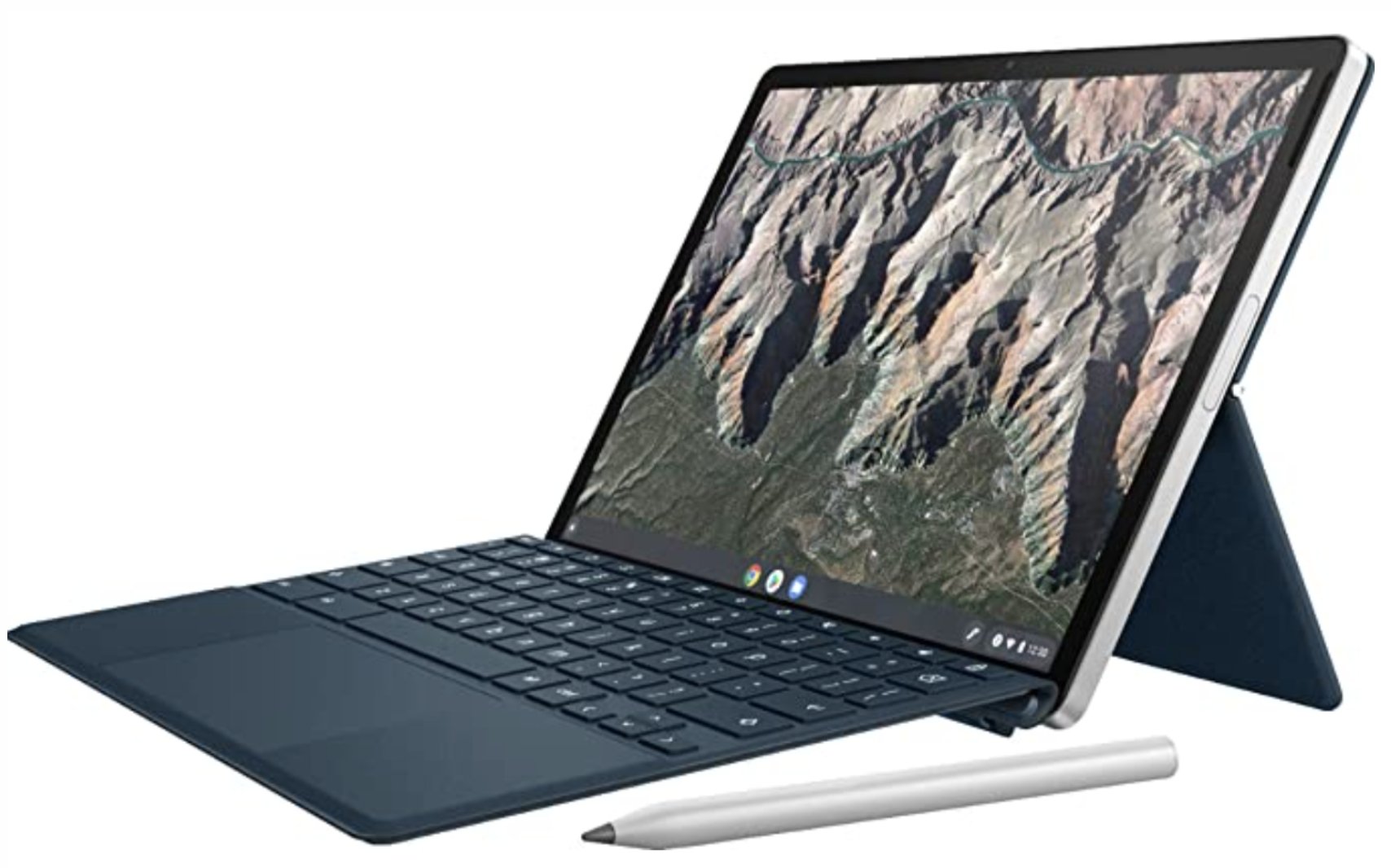 We've written about the Chromebook before
, but today presents an interesting dilemma. Should you choose an ARM-based Chromebook for a bit better performance or an x86-based Chromebook for application flexibility? This becomes even more interesting when one recalls that Apple is poised to dump Intel processors and move exclusively to the ARM platform for all of its next generation machines. The short answer is it depends upon your use case. Cell phones and tablets traditionally have relied upon ARM processors while desktop computers are almost exclusively based upon either Intel or AMD processors. The Chromebooks fall somewhere in the middle because they can perform traditional web browsing and also run dedicated applications traditionally reserved for desktop computing platforms. So we decided to put two of the least expensive Chromebooks to the test. We managed to grab both the ARM64-based Chromebook (pictured above) and the AMD-based Chromebook (pictured below) for equivalent discounted prices of about $300. The HP Chromebook included a rechargeable pen, detachable keyboard and stand, 11″ touchscreen display, and power adapter while the Acer Chromebook included a mouse, backlit keyboard, convertible 14″ touchscreen display, case, and power adapter. Both weigh about 4 pounds with 8GB RAM and 64GB disk.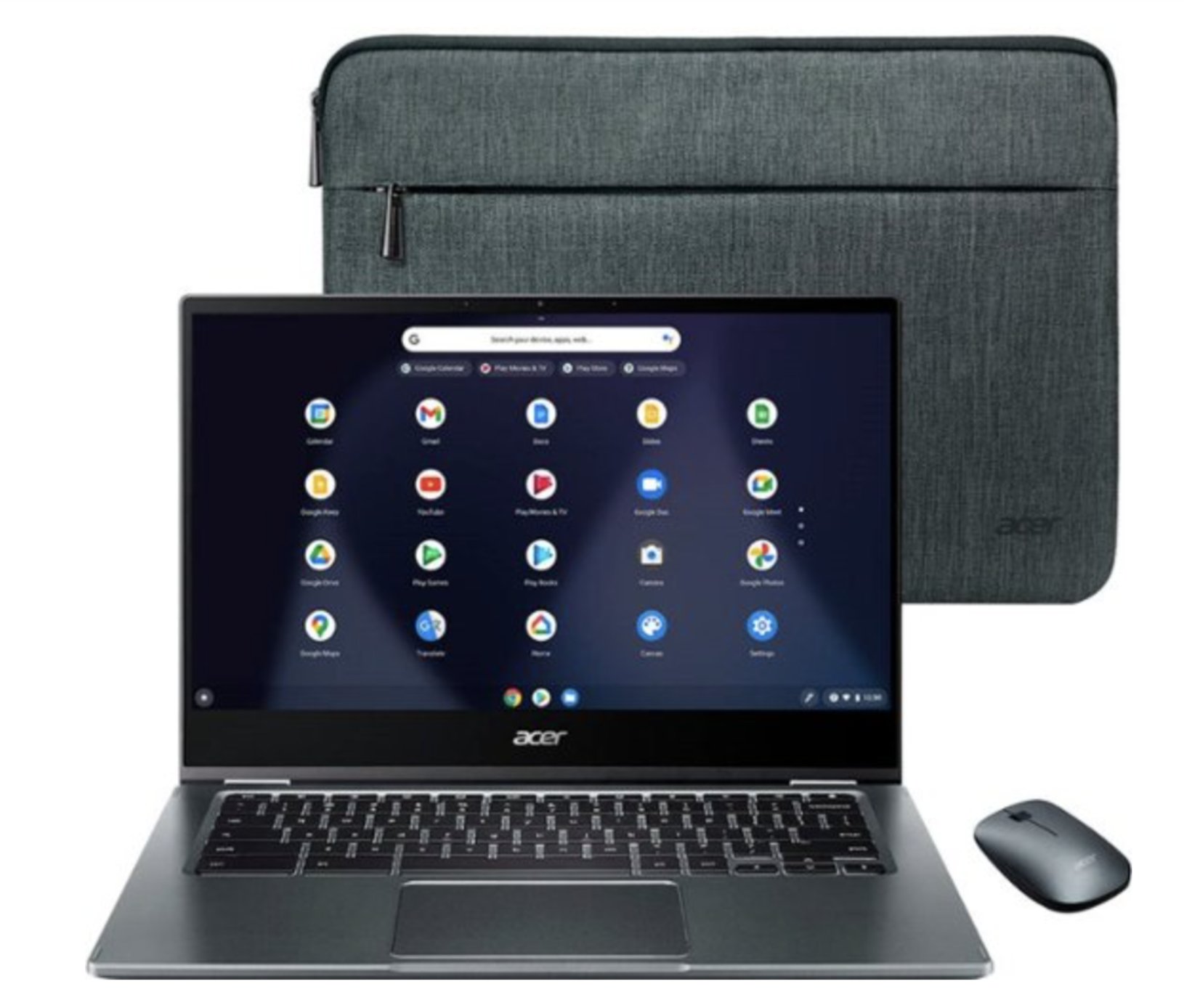 We decided to test these Chromebooks by determining how well each could perform as a sales demonstration unit for those in the VoIP business. Suffice it to say, there's nothing quite like a LIVE showing for a potential customer demonstrating how their future Unified Communications platform would work. And the fact that you can pull this is off with what looks very much like a computer tablet is icing on the cake. Both Chromebooks passed the test with ease although we massaged the Incredible PBX installer a bit to accommodate the ARM64 platform. If you decide to try this out for yourself, we've documented the process on the
VoIP-Info.org Forum
.
Because the Acer Chromebook was AMD-based, the installation process for Incredible PBX was much easier simply because the traditional Incredible PBX installer for Debian 10 runs without a hitch. Begin by opening the Chrome browser to chrome://flags. Enable Chrome extensions. Set Upgrade Crostini to Bullseye to Disabled. Set Debian Version to Buster. And set Allow Resizing Crostini Disks to Enabled. Restart the Chromebook to continue. Then navigate to Settings -> Advanced -> Developers -> Linux Development Environment. Set the Disk Size to 15GB. Then Enable Linux Development Environment. Once your Chromebook is restarted, run Terminal app. PIN it to task bar with Alt-Click.
Issue the following commands to install Incredible PBX for Debian 10:

sudo passwd root
# set a very secure root password
su root
cd ~
apt update
apt upgrade
apt install cron nano -y
wget http://incrediblepbx.com/IncrediblePBX2021.sh
chmod +x IncrediblePBX2021.sh
nano -w /etc/profile

Edit /etc/profile to look like this at the top. Save the file and restart your Chromebook.


Log back into your Chromebook's Terminal app as root, and issue the following commands:

su root
cd ~
apt update
./IncrediblePBX2021.sh

Here are the remaining steps to configure Incredible PBX:
chmod 775 /
touch /var/log/auth.log
chown asterisk:asterisk /var/log/asterisk/*
Add OpenVPN client credentials as /etc/incrediblepbx.ovpn
Add gTTS following steps at this link
Run /root/enable-gmail-smarthost-for-sendmail using your Gmail app password
Remove ssh-block file from /ssh
Uncomment port with a port number above 1000 in sshd_config
Restart SSH: systemctl restart sshd
Remove UCP daemon: fwconsole setting NODEJSENABLED 0
fwconsole ma upgradeall
fwconsole reload
Clear errors, if any, from reload (several times) by doing what the prompts say
Run /root/sig-fix twice
So there you have it. A desktop demo machine in a tablet form-factor. Not to come across as an x86 snob, but there still are things we like to do on the Intel and AMD platforms that you simply cannot pull off using an ARM-based computer, at least not yet. At the top of that list is running VirtualBox. Many have tried, but VirtualBox is not an emulator. It's a virtualization platform which means it runs other x86 applications using the existing x86 platform on which it was installed. Oracle has shown little interest in porting it to ARM processors and, even if it did so, you would only be able to run other ARM applications. As you also probably noticed, unless you find a really good sale, ARM-based Chromebooks are about $100 more expensive than their x86 competitors. So our tip of the hat goes to Acer Chromebook this time around.
If you'd like to put your name in the hat for one of our Chromebook test units, post a meaningful comment to this article and include your email address which won't be published. The comment must be posted before the last day of July, 2022. We'll publish the winner when we randomly make a selection in August, 2022. The winner will also be notified by email using the address included with your comment. Here's the not-so-fine print:


NO PURCHASE IS NECESSARY IN ORDER TO WIN, AND YOU MAY ONLY SUBMIT A SINGLE COMMENT PER HOUSEHOLD. YOU MUST BE 18 YEARS OF AGE OR OLDER ON THE DATE OF ENTRY, AND YOU MUST BE A LEGAL RESIDENT OF ONE OF THE 50 STATES OF THE UNITED STATES OR THE DISTRICT OF COLUMBIA. THE CONTEST IS SUBJECT TO ALL FEDERAL, STATE, AND LOCAL LAWS AND REGULATIONS. IF YOUR JURISDICTION BANS PARTICIPATION IN FREE CONTESTS, YOU ARE DISQUALIFIED AND MAY NOT ENTER THE CONTEST. BY PARTICIPATING IN THIS CONTEST, YOU AGREE TO BE BOUND BY THE CONTEST RULES AND AGREE TO BE BOUND BY THE DECISIONS OF NERD VITTLES, THE SPONSOR, WHICH ARE FINAL. THE WINNER MUST PROVE COMPLIANCE WITH THESE TERMS AND CONDITIONS BEFORE THE PRIZE IS DISTRIBUTED, AND THE WINNER MUST PROVIDE A PHOTOCOPY OF A VALID U.S. DRIVER'S LICENSE OR OFFICIAL STATE PHOTO ID WITH YOUR ACTUAL MAILING ADDRESS. WINNER WILL BE DISQUALIFIED IF PROOF OF COMPLIANCE IS NOT RECEIVED WITHIN 10 DAYS OF EMAIL TRANSMISSION ANNOUNCING THE WINNER. IN SUCH CASE, AN ALTERNATE WINNER WILL BE RANDOMLY SELECTED UNDER THE SAME TERMS AND CONDITIONS. IF THE ALTERNATE WINNER IS SUBSEQUENTLY DISQUALIFIED, THE PRIZE WILL REMAIN UN-AWARDED. IN THE EVENT THE CONTEST IS IMPAIRED IN ANY WAY FOR ANY REASON AS DETERMINED BY THE SPONSOR IN ITS SOLE DISCRETION, THE SPONSOR MAY TERMINATE CONTEST WITHOUT AWARDING THE PRIZE. 

BY PARTICIPATING IN THE CONTEST, YOU AGREE TO RELEASE AND HOLD HARMLESS NERD VITTLES, WARD MUNDY & ASSOCIATES LLC, AND WARD MUNDY FROM ANY AND ALL CLAIMS AND CAUSES OF ACTION ARISING OUT OF PARTICIPATION IN THE CONTEST OR AWARD TO THE WINNER. ANY CLAIM MUST BE FILED INDIVIDUALLY WITH A WAIVER OF CLASS ACTION STATUS IN THE U.S. DISTRICT COURT FOR THE NORTHERN DISTRICT OF FLORIDA. CLAIMANT FURTHER AGREES TO COVER ALL LEGAL AND COURT COSTS OF THE DEFENDANT IN ADDITION TO CLAIMANT'S OWN LEGAL EXPENSES. ALL QUESTIONS OF LAW SHALL BE RESOLVED IN ACCORDANCE WITH THE LAWS OF THE STATE OF FLORIDA. IN THE EVENT CLAIMANT PREVAILS AT TRIAL AND AS A CONDITION FOR ENTRY INTO THE CONTEST, PLAINTIFF AGREES TO ACCEPT NO MORE THAN $1 AS THE ACTUAL AND PUNITIVE DAMAGE AWARD.

Originally published: Monday, June 27, 2022
---

Need help with Asterisk? Visit the VoIP-info Forum.

---
Special Thanks to Our Generous Sponsors

FULL DISCLOSURE: ClearlyIP, Skyetel, Vitelity, DigitalOcean, Vultr, VoIP.ms, 3CX, Sangoma, TelecomsXchange and VitalPBX have provided financial support to Nerd Vittles and our open source projects through advertising, referral revenue, and/or merchandise. As an Amazon Associate and Best Buy Affiliate, we also earn from qualifying purchases. We've chosen these providers not the other way around. Our decisions are based upon their corporate reputation and the quality of their offerings and pricing. Our recommendations regarding technology are reached without regard to financial compensation except in situations in which comparable products at comparable pricing are available from multiple sources. In this limited case, we support our sponsors because our sponsors support us.


BOGO Bonaza: Enjoy state-of-the-art VoIP service with a $10 credit and half-price SIP service on up to $500 of Skyetel trunking with free number porting when you fund your Skyetel account. No limits on number of simultaneous calls. Quadruple data center redundancy. $25 monthly minimum spend required. Tutorial and sign up details are here.


The lynchpin of Incredible PBX 2020 and beyond is ClearlyIP components which bring management of FreePBX modules and SIP phone integration to a level never before available with any other Asterisk distribution. And now you can configure and reconfigure your new Incredible PBX phones from the convenience of the Incredible PBX GUI.


VitalPBX is perhaps the fastest-growing PBX offering based upon Asterisk with an installed presence in more than 100 countries worldwide. VitalPBX has generously provided a customized White Label version of Incredible PBX tailored for use with all Incredible PBX and VitalPBX custom applications. Follow this link for a free test drive!



Special Thanks to Vitelity. Vitelity is now Voyant Communications and has halted new registrations for the time being. Our special thanks to Vitelity for their unwavering financial support over many years and to the many Nerd Vittles readers who continue to enjoy the benefits of their service offerings. We will keep everyone posted on further developments.

---
---