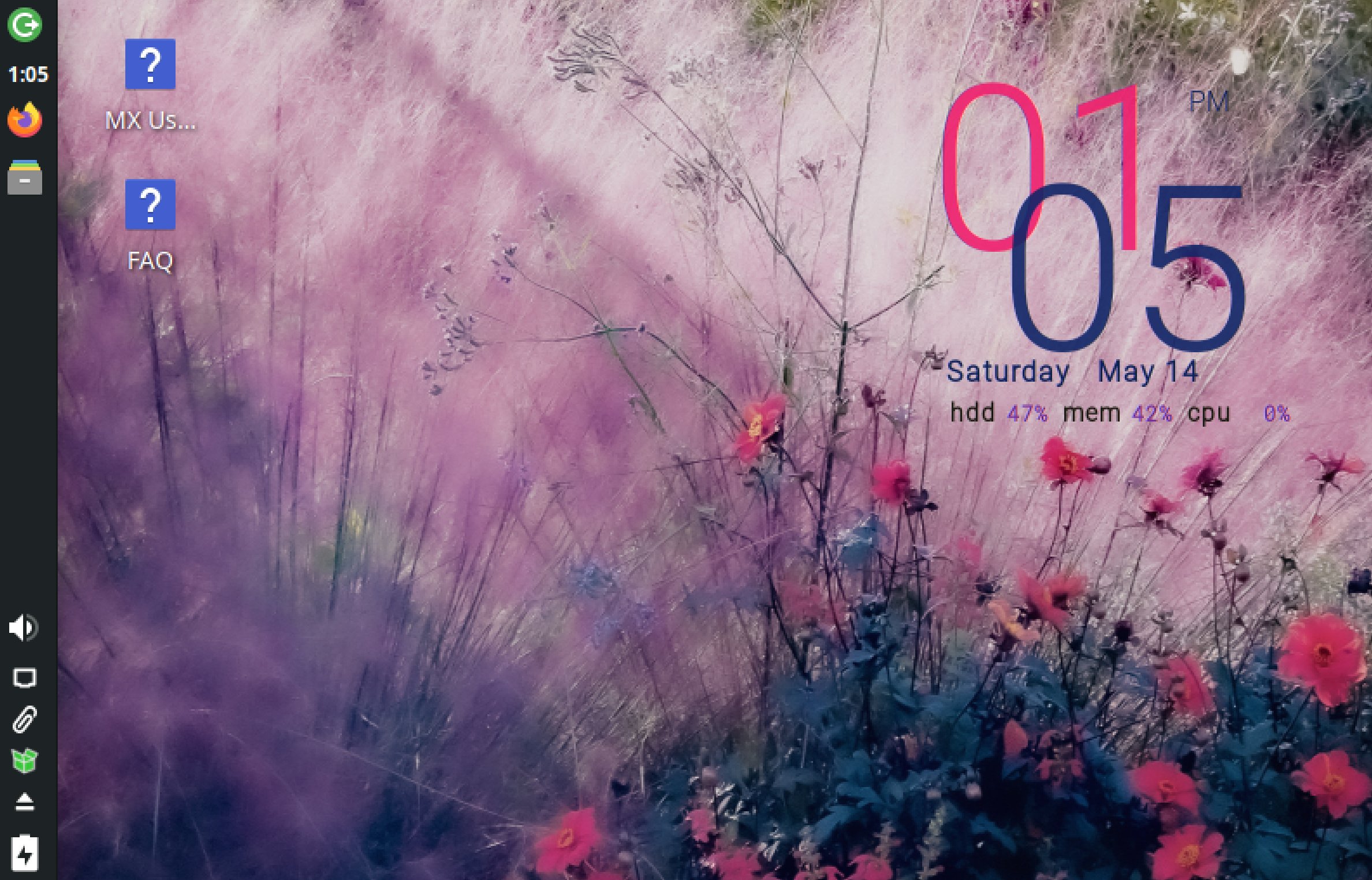 This week's adventure is just for fun. It's a VirtualBox® Beauty featuring Incredible PBX®, Asterisk® 18, FreePBX® 15, and
MX Linux 21.1
. If you're unfamiliar with MX Linux, it is one of the slickest Debian aggregations because it seamlessly integrates a desktop GUI featuring Xfce Desktop, KDE, and fluxbox into a Debian 11 platform with native support for LibreOffice, Firefox, Thunderbird, SAMBA, and some awesome games and music utilities including Clementine. If all of these apps sound like Greek, then you owe it to yourself to spend an evening or weekend exploring MX Linux while enjoying most of the integrated functionality of the
Incredible PBX 2021 platform
. Did we mention that printer integration is seamless with most of the major brands so you can enjoy the office suite without missing a beat by abandoning your Mac or Windows desktop.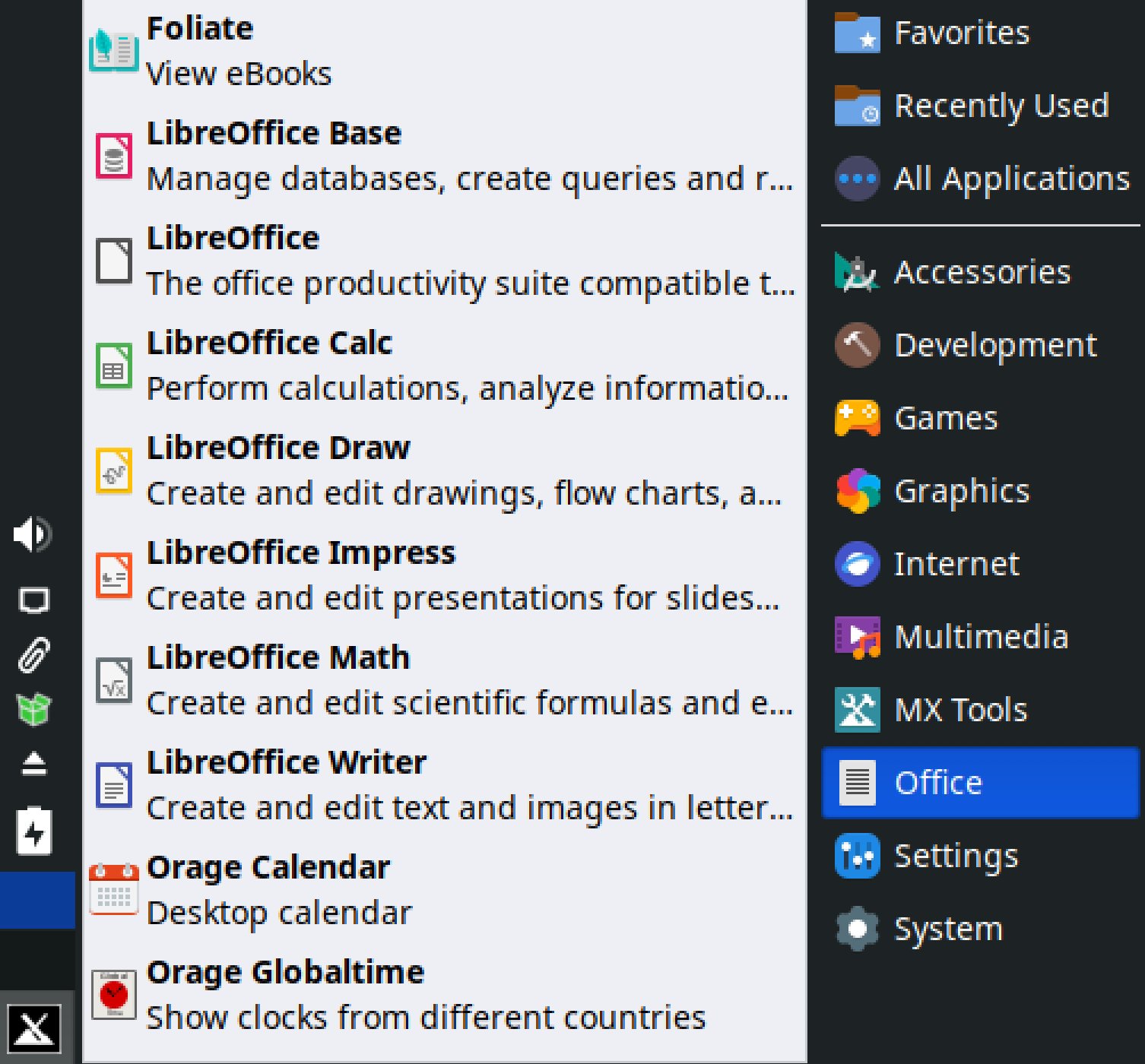 What would we use this for? The short answer is not for production. The long answer is it's a perfect complement for a traveling Chromebook where you want to connect back to your PBX mothership while retaining full functionality of a desktop computer back home at zero cost. VirtualBox is free. Incredible PBX is free. MX Linux including our bundled .ova image is free. And an 8GB Chromebook with 64GB of eMMC storage is dirt cheap. So what's not to like?
Installing Oracle VM VirtualBox
Oracle's virtual machine platform inherited from Sun is amazing. It's not only free, but it's pure GPL2 code. VirtualBox gives you a virtual machine platform that runs on top of any desktop operating system. In terms of limitations, we haven't found any. We even tested this on an Atom-based Windows 7 machine with 2GB of RAM, and it worked without a hiccup. So step #1 today is to download one or more of the VirtualBox installers from VirtualBox.org or Oracle.com. Our recommendation is to put all of the 100MB installers on a 4GB thumb drive.1 Then you'll have everything in one place whenever and wherever you happen to need it. Once you've downloaded the software, simply install it onto your favorite desktop machine. Here's a link to get VirtualBox running on a Chromebook. Accept all of the default settings, and you'll be good to go. For more details, here's a link to the Oracle VM VirtualBox User Manual.
NOTE: The Incredible PBX for MX Linux VM requires a VirtualBox 6.x platform. Adjust screen size in View -> Virtual Screen.
Installing the Incredible PBX for MX Linux Image
To begin, visit our SourceForge page and follow the steps to assemble the 8GB+ .ova image of Incredible PBX with MX Linux.
Next, copy it to your VirtualBox desktop machine and double-click on the Incredible PBX .ova image. Then click Import. Once the import is finished, you'll see a new Incredible PBX for MX Linux virtual machine in the VM List of the VirtualBox Manager Window. Let's make a couple of one-time adjustments to the Incredible PBX configuration to account for possible differences in sound and network cards on different host machines.
(1) Click once on the Incredible PBX virtual machine in the VM List. Then (2) click the Settings button. In System tab, verify Hardware Clock in UTC Time is checked. In the Audio tab, check the Enable Audio option and choose your sound card. In the Network tab for Adapter 1, check the Enable Network Adapter option. From the Attached to pull-down menu, choose Bridged Adapter. Then select your network card from the Name list. Then click OK. That's all the configuration that is necessary.
Running Incredible PBX for MX Linux in VirtualBox
Once you've imported and configured the Incredible PBX for MX Linux Virtual Machine, you're ready to go. Highlight the Incredible PBX virtual machine in the VM List on the VirtualBox Manager Window and click the Start button. The standard Linux boot procedure will begin and, within a few seconds, you'll get the familiar Linux login prompt. Choose Other from the pull-down list and enter root for your username and password for your password.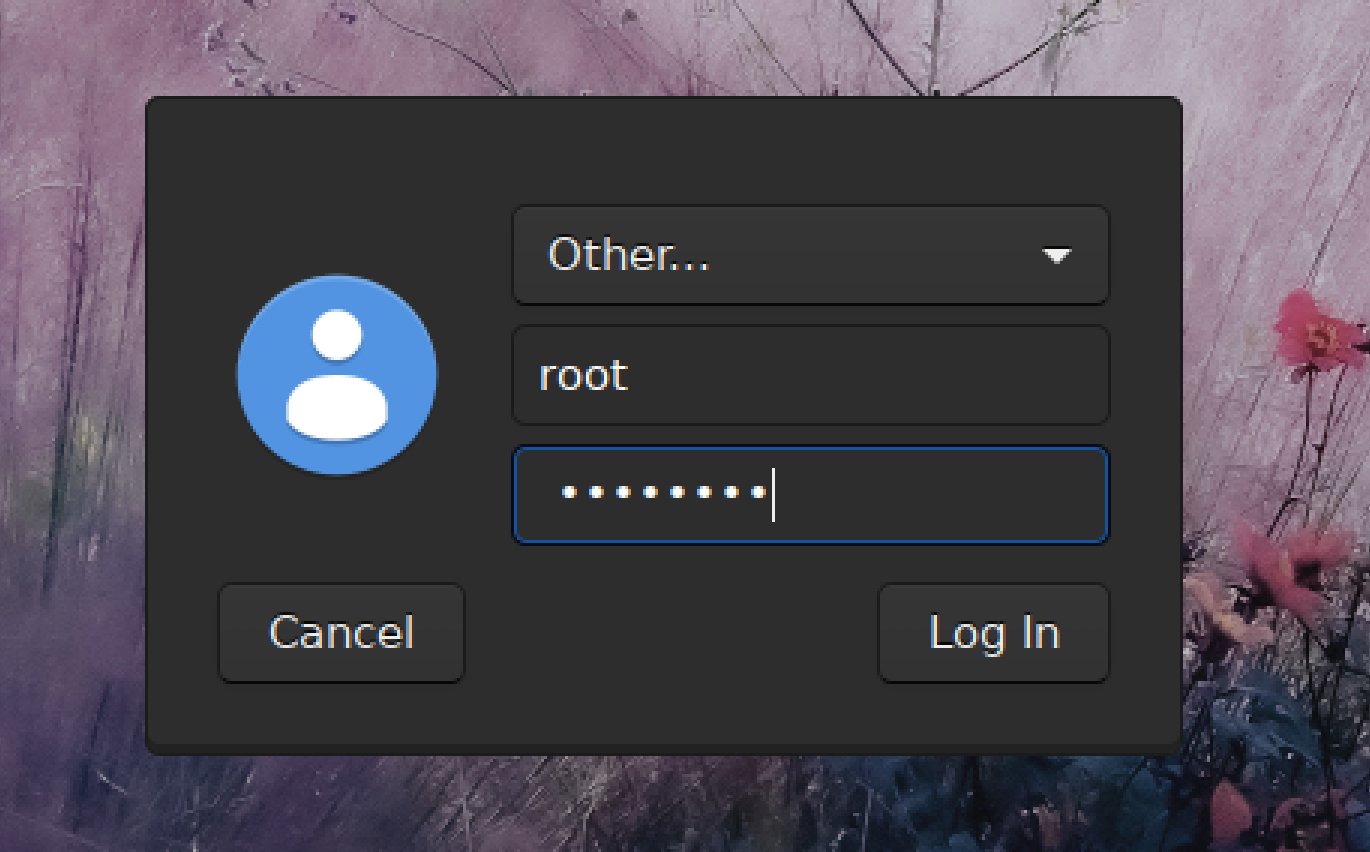 During the bootstrap procedure, you may see a couple of dialogue boxes pop up that explain the keystrokes to move back and forth between your host operating system desktop and your virtual machine. Remember, you still have full access to your desktop computer. Incredible PBX is merely running as a task in a VM window. Always gracefully halt Incredible PBX just as you would on any computer.
Here's what you need to know. To work in the Incredible PBX virtual machine, just left-click your mouse while it is positioned inside the VM window. To return to your host operating system desktop, press the right Option key on Windows machines or the left Command key on any Mac. On Linux desktops, press the right Ctrl key. For other operating systems, read the dialogue boxes for instructions on moving around. To access the Linux CLI, login as root with the default password: password.
Once the Xfce Desktop displays, click on the Xfce Terminal Emulator icon in the left menu bar which will drop you into the Linux CLI.
First, create a new end-user account which we will explain in a minute. Just enter the following command: adduser nerd.
Next, update your admin password for Incredible PBX web access: ./admin-pw-change.
Then update your admin password for web applications: ./apache-pw-change. You'll need these admin passwords to access the web GUI to manage your PBX as well as to use the AsteriDex and Reminders web apps.
Finally, run ./timezone-setup to set the correct time zone for your virtual machine.
Make note of your virtual machine's local IP and time by typing pbxstatus. You'll need this IP address to log into the Incredible PBX GUI using Firefox on the Xfce Desktop.
Setting the Date and Time with VirtualBox
If pbxstatus still shows an incorrect time, manually set the date and time and then update the hardware clock. Here's how assuming 05160709 is the month (May), day (16), and correct time (7:09 a.m.) of your server:

date 05160709
clock -w

Returning to the Xfce Desktop
Now let's return to the Xfce Desktop and close the terminal window. Type exit and press ENTER.
MX Linux won't let you run many of its desktop applications while logged in as root. To switch to the nerd user we created above, do the following. Click on the Application Menu icon in the bottom left column. Then click the Lock Screen icon at the top of the applications menu. When the familiar login screen reappears, log back into your virtual machine as nerd using the password you set up when you created the account. Now explore all the fabulous features that MX Linux offers. And follow our Incredible PBX tutorial to get up and running in minutes.
Originally published: Monday, May 16, 2022

---

Need help with Asterisk? Visit the VoIP-info Forum.

---
Special Thanks to Our Generous Sponsors

FULL DISCLOSURE: ClearlyIP, Skyetel, Vitelity, DigitalOcean, Vultr, VoIP.ms, 3CX, Sangoma, TelecomsXchange and VitalPBX have provided financial support to Nerd Vittles and our open source projects through advertising, referral revenue, and/or merchandise. As an Amazon Associate and Best Buy Affiliate, we also earn from qualifying purchases. We've chosen these providers not the other way around. Our decisions are based upon their corporate reputation and the quality of their offerings and pricing. Our recommendations regarding technology are reached without regard to financial compensation except in situations in which comparable products at comparable pricing are available from multiple sources. In this limited case, we support our sponsors because our sponsors support us.


BOGO Bonaza: Enjoy state-of-the-art VoIP service with a $10 credit and half-price SIP service on up to $500 of Skyetel trunking with free number porting when you fund your Skyetel account. No limits on number of simultaneous calls. Quadruple data center redundancy. $25 monthly minimum spend required. Tutorial and sign up details are here.


The lynchpin of Incredible PBX 2020 and beyond is ClearlyIP components which bring management of FreePBX modules and SIP phone integration to a level never before available with any other Asterisk distribution. And now you can configure and reconfigure your new Incredible PBX phones from the convenience of the Incredible PBX GUI.


VitalPBX is perhaps the fastest-growing PBX offering based upon Asterisk with an installed presence in more than 100 countries worldwide. VitalPBX has generously provided a customized White Label version of Incredible PBX tailored for use with all Incredible PBX and VitalPBX custom applications. Follow this link for a free test drive!



Special Thanks to Vitelity. Vitelity is now Voyant Communications and has halted new registrations for the time being. Our special thanks to Vitelity for their unwavering financial support over many years and to the many Nerd Vittles readers who continue to enjoy the benefits of their service offerings. We will keep everyone posted on further developments.

---
---
Many of our purchase links refer users to Amazon when we find their prices are competitive for the recommended products. Nerd Vittles receives a small referral fee from Amazon to help cover the costs of our blog. We never recommend particular products solely to generate Amazon commissions. However, when pricing is comparable or availability is favorable, we support Amazon because Amazon supports us. [↩]