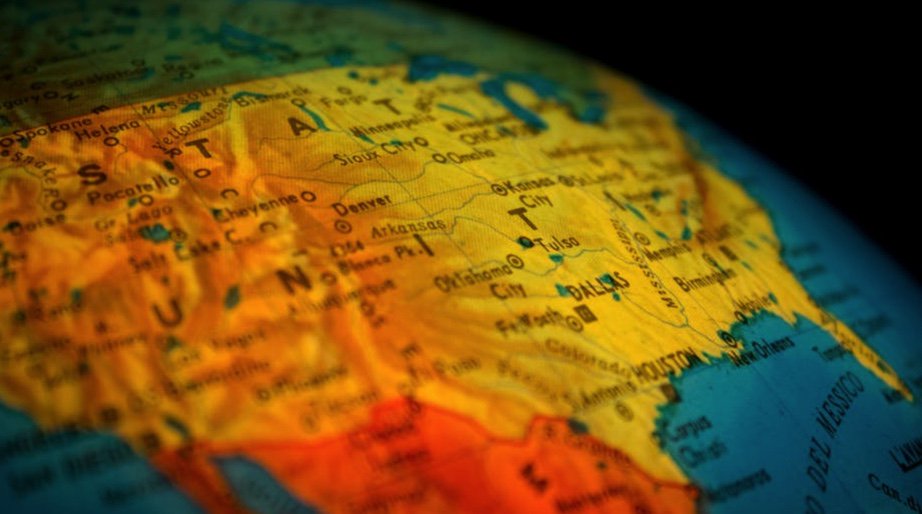 The Internet is all about sharing the best finds and once a year we like to take a fresh look at what's new and exciting whether you travel frequently or not. While the primary focus of Nerd Vittles is VoIP technology, you can't provide the best VoIP solutions without also exploring network and cellular technology. And, as the old saying goes, all work and no play makes Jack a dull boy. When we travel for more than a day or two, we like to have a music and video source other than an iPhone. So let's start there. And there's plenty to love here even if you never leave the comfort of your living room.

For movies and TV shows, nothing holds a candle to a $10 subscription to Netflix. You can watch on your phone, or tablet, or PC, and someone else in your family can do the same thing at the same time. For $2 more, you can watch on four devices at a time. If you happen to have a rental unit, your renters will always remember you for the free Netflix subscription. Our second place alternative is primarily for cord cutters. DirecTV Now is just $10/month if you happen to have an AT&T Unlimited Data Plan (regularly $35). That gets you 60+ live channels and 20,000 on demand titles. For an extra $5, you can add HBO. With a two-month prepayment, you can snag a free Roku Premier until September 22, 2017. DirecTV Now also aupports streaming to two simultaneous devices, and a 100-hour DVR is just around the corner.

For cellular service, we've never been big fans of corporate tying. Believe it or not, there was a time when most thought it was illegal. But there's a loophole. So long as you're not forced to buy the unrelated product, it's not technically a tying violation. And that's where we find ourselves today with American oligopolies. You'd be crazy not to take advantage of the opportunities especially since AT&T bought DirecTV. An AT&T unlimited data plan for your cellular service unlocks all sorts of goodies with DirecTV. We've mentioned the $25 monthly credit with DirecTV Now. But it's also available with standard DirecTV subscriptions. And you get HBO and NFL Sunday Ticket at no charge as well. With four devices including a Wi-Fi HotSpot, our cellular plan with AT&T costs under $50/month per device including taxes and fees. It provides unlimited talk, text, and data in the U.S., Canada, Mexico, Puerto Rico, and the U.S. Virgin Islands. The 22GB data throttling gotcha doesn't apply in many locations including our hometown of Charleston, SC. We racked up 90GB of data usage on the hotspot during our last 8-day vacation. Never a hiccup! Whether you're in a car, a hotel room, or on a cruise ship, the $59 AT&T Velocity 4G LTE HotSpot is a perfect traveling companion supporting 10 device connections for up to 10 hours.

For international cellular data service, there's a terrific new option that provides unlimited 4G data service in 100+ countries for $9 per day. This compares favorably with AT&T's outrageous cruise ship offering of $8.19 per megabyte of data traffic. You can purchase the Skyroam Solis device for $150 on Amazon, or you can rent one in major airports. It supports 5 devices at a time. We can't give you a first-hand report on the Solis because it was just released this week. But we have ordered one and will provide a Grand Turk update soon. ↙

For music services, Spotify Premium remains the gold standard. $10 a month buys you unlimited streaming of almost every song ever published. $5 more gets you a family plan to support 5 people. For qualifying college students, Spotify Premium is just $5 a month. You can even download the songs to your smartphone or tablet and play them when you don't have Internet connectivity. For extended vacations, we discovered a new boom box this summer that is worth a careful look. It combines an Android tablet with some terrific speakers to provide 12 hours of non-stop music from your favorite sources including Spotify. It also can access the best radio stations throughout the United States using the iHeartRadio app. And it even includes 8GB of internal storage as well as microSD and USB flash drive support. The Sonicgrace will set you back $190 on Amazon (MSRP: $299.99).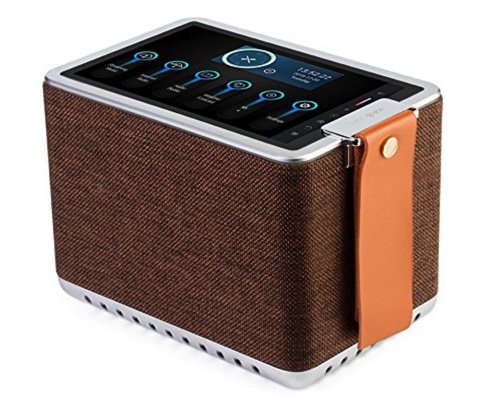 For music junkies, it's worth noting that the only application that routinely crashed Android unfortunately was TuneIn Radio. For neophytes, TuneIn is the must-have app that provides streaming of virtually every commercial radio station in the world. Here's the quick fix. We suspected that the problem involved the latest release of TuneIn which you would automatically receive using Google's Play Store as the download source as Sonicgrace does. So the solution would be to install a prior release. Here's how. On a desktop PC, download an earlier TuneIn APK from here. We chose 13.7 which happened to work. Next, use Gmail to send yourself a message with this 13.7.apk file as an attachment. Then, on the Sonicgrace, first install Gmail from the Play Store tapping My +:App:PlayStore. Open the Gmail app once the install finishes and then open the email message you sent yourself. Tap on the attachment, and TuneIn will automatically be installed.
For VoIP telephony, here's another nice surprise. Google's Amazon Echo Killer, aka Google Home, has a new feature. It can make free calls in the United States and Canada to anyone in your Google Contacts as well as any business you can find with a Google Search. Here's the best deal we could find if you don't already own Google Home. It's also available at Target and WalMart for about $25 more plus tax. And here's how to start making calls.

Published: Friday, September 1, 2017
---

Need help with Asterisk? Visit the PBX in a Flash Forum.

---
Special Thanks to Our Generous Sponsors

FULL DISCLOSURE: ClearlyIP, Skyetel, Vitelity, DigitalOcean, Vultr, VoIP.ms, 3CX, Sangoma, TelecomsXchange and VitalPBX have provided financial support to Nerd Vittles and our open source projects through advertising, referral revenue, and/or merchandise. As an Amazon Associate and Best Buy Affiliate, we also earn from qualifying purchases. We've chosen these providers not the other way around. Our decisions are based upon their corporate reputation and the quality of their offerings and pricing. Our recommendations regarding technology are reached without regard to financial compensation except in situations in which comparable products at comparable pricing are available from multiple sources. In this limited case, we support our sponsors because our sponsors support us.


BOGO Bonaza: Enjoy state-of-the-art VoIP service with a $10 credit and half-price SIP service on up to $500 of Skyetel trunking with free number porting when you fund your Skyetel account. No limits on number of simultaneous calls. Quadruple data center redundancy. $25 monthly minimum spend required. Tutorial and sign up details are here.


The lynchpin of Incredible PBX 2020 and beyond is ClearlyIP components which bring management of FreePBX modules and SIP phone integration to a level never before available with any other Asterisk distribution. And now you can configure and reconfigure your new Incredible PBX phones from the convenience of the Incredible PBX GUI.


VitalPBX is perhaps the fastest-growing PBX offering based upon Asterisk with an installed presence in more than 100 countries worldwide. VitalPBX has generously provided a customized White Label version of Incredible PBX tailored for use with all Incredible PBX and VitalPBX custom applications. Follow this link for a free test drive!



Special Thanks to Vitelity. Vitelity is now Voyant Communications and has halted new registrations for the time being. Our special thanks to Vitelity for their unwavering financial support over many years and to the many Nerd Vittles readers who continue to enjoy the benefits of their service offerings. We will keep everyone posted on further developments.

---
---
Some Recent Nerd Vittles Articles of Interest…