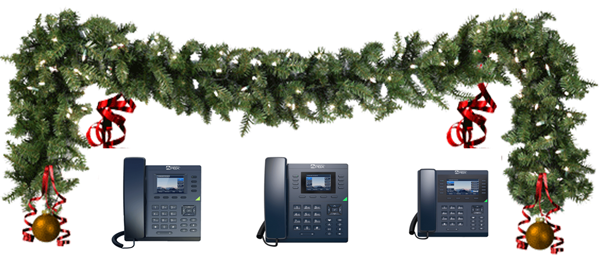 We're pleased to announce our first-ever hardware featuring the new Incredible PBX 2020. This new PBX hardware platform introduces customized versions of Asterisk® 16 and FreePBX® 15 that offer integrated FXO and FXS components together with a line of self-configuring, turnkey SIP phones. In addition, inbound and outbound CNAM delivery as well as SMS messaging are integral components of the platform plus all-new support for
Kari's Law 911 location identification
on a per extension basis. For those managing larger deployments, you can opt to brand your own PBXs and phones, or you can deploy any of our three different implementations of FreePBX 15: standard, enhanced, and bleeding edge.
The Black Friday/Cyber Monday Special
Normally, the Incredible PBX 2020 appliance will be offered at $399 and the SIP phones are competitively priced from MSRP $99 to $179 with discounts available to resellers. Beginning on Black Friday until midnight on Cyber Monday, you can purchase the Incredible PBX 2020 appliance bundled with the top-of- the-line $179 CIP270 WiFi phone for $399. Or purchase the Incredible PBX 2020 appliance with no SIP phone for $299. You also can purchase a bundle of all three SIP phones for $299. Delivery of Appliances can be expected to coincide with Santa's arrival while Incredible PBX-branded phones already are in stock and available.

On Black Friday, you can purchase these special offerings
HERE
. First come, first delivered.
Incredible PBX 2020 Appliance
The new Incredible PBX 2020 appliance is a perfect fit for home and SOHO deployments. The appliance has been successfully tested with 40 users and 10 concurrent calls. Plug in a network cable and add SIP trunking or an analog POTS line using the native FXO port, and you'll have a turnkey PBX in minutes.
Technical Specifications:
Quad Core Atom Processor
2GB Memory
32GB SSD Storage
2 10/100 NICs
HDMI Port
Built-in: 1 FXO/1 FXS or 2 FXO Ports
Incredible PBX 2020 Preinstalled
Incredible PBX 2020 SIP Phones
All of the new Incredible PBX 2020 SIP Phones support the following features: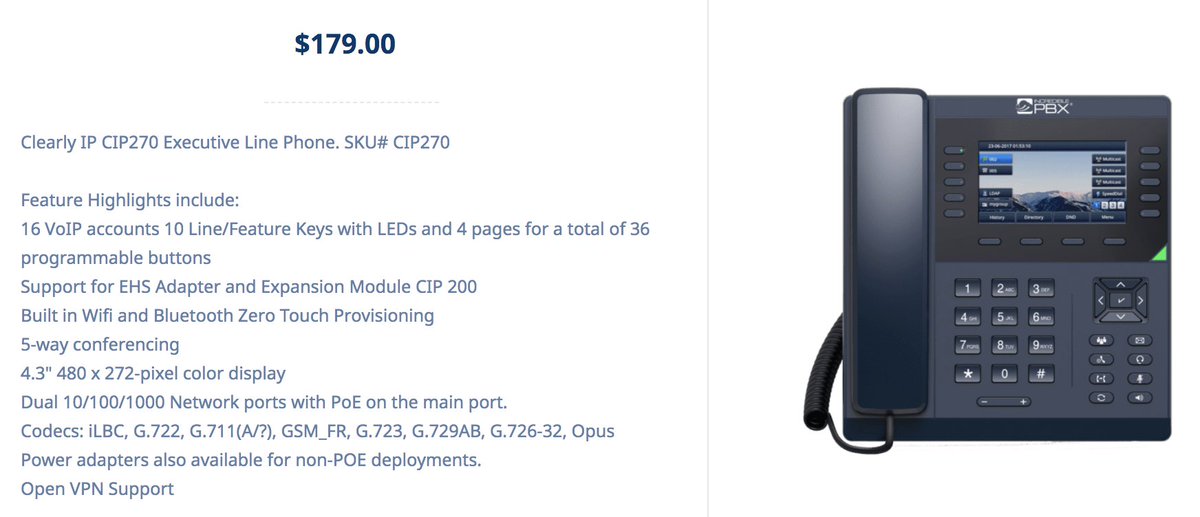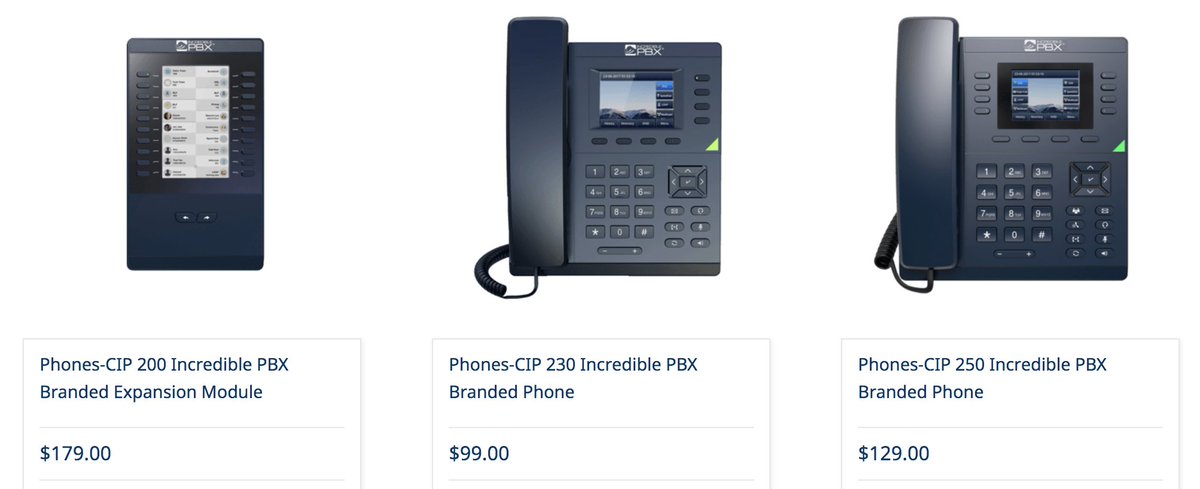 Introducing Incredible PBX 2020
In coming weeks, we will flesh out all of the new features in Incredible PBX 2020. Suffice it to say, all of the Incredible PBX 16-15 feature set remains. What has been added is a superset of FreePBX 15. Topping the list of new features is an all-new design for the module repository which gives us very tight control over selection, versioning, and deployment of FreePBX modules presented in the Module Admin component. And the new endpoint management module, Clearly IP Devices, lets you preconfigure all of your IPBX-series phones and modify their settings on the fly without ever rebooting your phones. The enhanced User Control Panel Dashboard Widgets now let end-users manage their presence, call forwarding, call events, call history, voicemail and SMS messages from the convenience of a browser. A new firewall also is in the works as well as a number of new surprises. Stay tuned!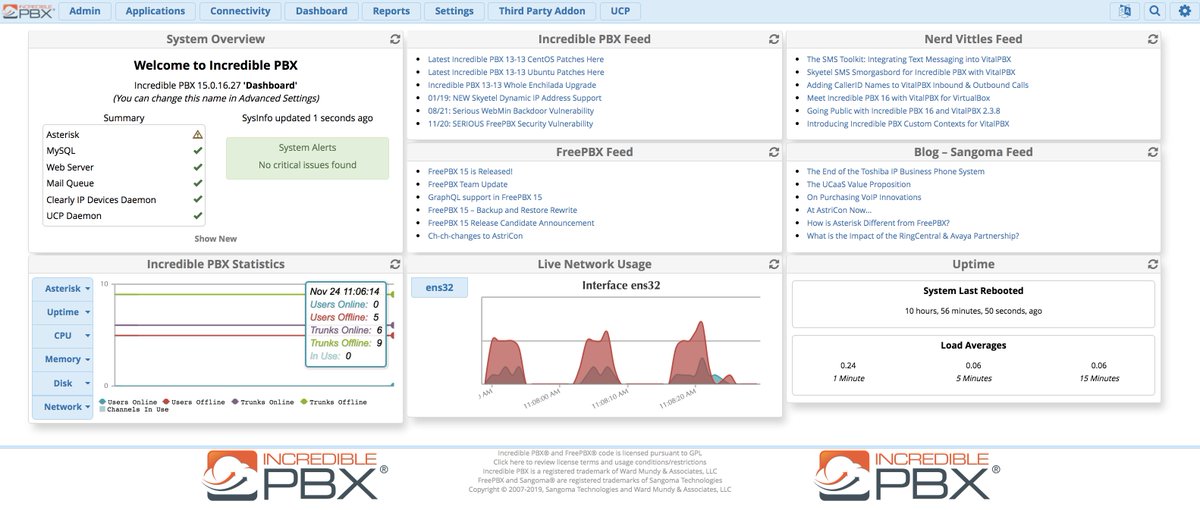 Coming Soon: Incredible PBX 2020 SIP Trunking
Later next month, we will introduce a new SIP trunking option that is preconfigured for use with Incredible PBX 2020. As previously noted, these trunks provide inexpensive buckets of minutes with inbound as well as outbound CNAM support. Every DID includes integrated SMS messaging support in FreePBX's User Control Panel. For larger implementations, Kari's Law 911 location identification is baked into the platform so emergency services can be directed to the physical location of individual extensions on your PBX without the need to add costly DIDs for every unique location as was required in previous VoIP deployments.
Incredible PBX 2020 Admin/Developer Training
We're also pleased to announce a four-day bootcamp for Incredible PBX 2020 and FreePBX coming to Charleston or Hilton Head, March 16 through 19, 2020. Seating is limited so block out the dates on your calendar, and we'll provide signup details in coming weeks.
Originally published: Tuesday, November 26, 2019
---

Need help with Asterisk? Visit the VoIP-info Forum.

---
Special Thanks to Our Generous Sponsors

FULL DISCLOSURE: ClearlyIP, Skyetel, Vitelity, DigitalOcean, Vultr, VoIP.ms, 3CX, Sangoma, TelecomsXchange and VitalPBX have provided financial support to Nerd Vittles and our open source projects through advertising, referral revenue, and/or merchandise. As an Amazon Associate and Best Buy Affiliate, we also earn from qualifying purchases. We've chosen these providers not the other way around. Our decisions are based upon their corporate reputation and the quality of their offerings and pricing. Our recommendations regarding technology are reached without regard to financial compensation except in situations in which comparable products at comparable pricing are available from multiple sources. In this limited case, we support our sponsors because our sponsors support us.


BOGO Bonaza: Enjoy state-of-the-art VoIP service with a $10 credit and half-price SIP service on up to $500 of Skyetel trunking with free number porting when you fund your Skyetel account. No limits on number of simultaneous calls. Quadruple data center redundancy. $25 monthly minimum spend required. Tutorial and sign up details are here.


The lynchpin of Incredible PBX 2020 and beyond is ClearlyIP components which bring management of FreePBX modules and SIP phone integration to a level never before available with any other Asterisk distribution. And now you can configure and reconfigure your new Incredible PBX phones from the convenience of the Incredible PBX GUI.


VitalPBX is perhaps the fastest-growing PBX offering based upon Asterisk with an installed presence in more than 100 countries worldwide. VitalPBX has generously provided a customized White Label version of Incredible PBX tailored for use with all Incredible PBX and VitalPBX custom applications. Follow this link for a free test drive!



Special Thanks to Vitelity. Vitelity is now Voyant Communications and has halted new registrations for the time being. Our special thanks to Vitelity for their unwavering financial support over many years and to the many Nerd Vittles readers who continue to enjoy the benefits of their service offerings. We will keep everyone posted on further developments.

---
---