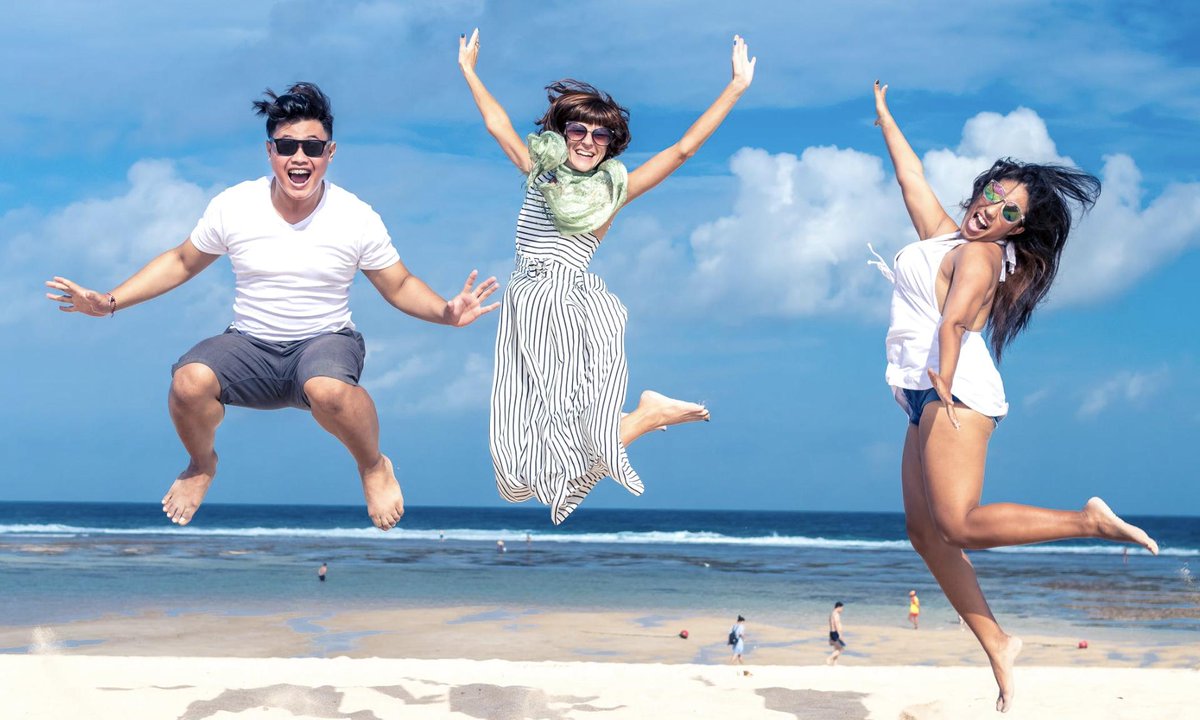 With Spring Break upon us and Summer Vacations just around the corner, we wanted to briefly review some of your cellphone and data options for those that might be planning a trip outside the United States. If you're only going as far as Mexico, Canada, or the U.S. Virgin Islands, then your existing cellular provider in the U.S. may have you covered at no additional cost. If your provider is not AT&T, then check with your carrier. And speaking of AT&T, if you'll only be outside these covered areas for a brief time, then you may wish to consider enabling AT&T's International Day Pass which costs you nothing until you use it. On days that you use it in over 100 countries, it's $10/day with the same talk, text, and data options you currently have in the U.S. No, it's not a bargain for a 60-day vacation, but it's a pretty good deal for a week or so when you only need cell service for a few days. No changes in your current AT&T plan are necessary other than enabling the International Day Pass feature. Click on the Get Started Link to enable the service. Be sure to read the fine print.
Once you get past the options in the first paragraph, most of the other economical choices for cell phone and data coverage internationally involve swapping out the SIM card in your phone with a country-specific SIM card from a local provider. The first step is to make absolutely certain that your cell phone is unlocked before you hop on a plane. The procedure varies with different providers so you'll need to investigate what steps are required. Be sure to also decipher how to verify that your phone is unlocked. Again, with AT&T, it's a simple matter of visiting their web site and filling out a form. Within 24 hours, you should be good to go.

Now comes the hard part, choosing an alternate provider meeting your travel requirements. This turns on a number of factors such as whether callers in the U.S. need to contact you using a U.S. phone number. If so, then the first paragraph is your best bet if you need to be reached on your existing phone number. If any U.S. phone number will suffice (and you can always forward your cellphone number to this new number), then using an Android phone or iPhone, there's an easy solution if you have Wi-Fi access or some cellphone data to burn. Simply use a Google Voice phone number and associate it with the new Android or iPhone Google Voice app on your phone. Be sure to enable WiFi/Mobile Data calling in GV Settings, and you're good to go with almost any smart phone with 4G service. With Wi-Fi, no SIM card is required. Just put your phone in Airplane Mode and enjoy free calling back to the U.S. and Canada.

The next issue to consider is whether you need to make frequent calls or send frequent text messages to those in the U.S. while you are away. If so, then the best choice we've found without Wi-Fi access is Orange Holiday Europe.1 Simply buy the $50 card and put it in your cellphone on the day you wish to begin your service. It buys you 10GB of data, 2 hours of calls, and 1000 text messages to almost any phone in the world from 30 European countries including the U.K. Once activated, the card is good for 14 days and includes tethering. It can be renewed for an additional 21.70€ (about $25) which adds another 14 days with an additional 10GB of data, 120 minutes of calls, and another 1,000 SMS messages.
If the phone number of your calls doesn't matter and you can also take advantage of Google Voice for free calling to and from the U.S., then all you really need is the cheapest SIM card you can find in the country you're visiting. One word of advice from our frequent traveler friends is don't buy the SIM card in the airport where they typically are two to five times as expensive. To give you an example, a SIM card with 5GB of data in Madrid can be had for about 10€ per week. For iPhone users, a more flexible SIM card that looked appealing to us was Gigsky which offers regional SIM cards for anywhere in the world. Enjoy your vacation!
Originally published: Monday, March 25, 2019
---
Special Thanks to Our Generous Sponsors

FULL DISCLOSURE: ClearlyIP, Skyetel, Vitelity, DigitalOcean, Vultr, VoIP.ms, 3CX, Sangoma, TelecomsXchange and VitalPBX have provided financial support to Nerd Vittles and our open source projects through advertising, referral revenue, and/or merchandise. As an Amazon Associate and Best Buy Affiliate, we also earn from qualifying purchases. We've chosen these providers not the other way around. Our decisions are based upon their corporate reputation and the quality of their offerings and pricing. Our recommendations regarding technology are reached without regard to financial compensation except in situations in which comparable products at comparable pricing are available from multiple sources. In this limited case, we support our sponsors because our sponsors support us.


BOGO Bonaza: Enjoy state-of-the-art VoIP service with a $10 credit and half-price SIP service on up to $500 of Skyetel trunking with free number porting when you fund your Skyetel account. No limits on number of simultaneous calls. Quadruple data center redundancy. $25 monthly minimum spend required. Tutorial and sign up details are here.


The lynchpin of Incredible PBX 2020 and beyond is ClearlyIP components which bring management of FreePBX modules and SIP phone integration to a level never before available with any other Asterisk distribution. And now you can configure and reconfigure your new Incredible PBX phones from the convenience of the Incredible PBX GUI.


VitalPBX is perhaps the fastest-growing PBX offering based upon Asterisk with an installed presence in more than 100 countries worldwide. VitalPBX has generously provided a customized White Label version of Incredible PBX tailored for use with all Incredible PBX and VitalPBX custom applications. Follow this link for a free test drive!



Special Thanks to Vitelity. Vitelity is now Voyant Communications and has halted new registrations for the time being. Our special thanks to Vitelity for their unwavering financial support over many years and to the many Nerd Vittles readers who continue to enjoy the benefits of their service offerings. We will keep everyone posted on further developments.

---
---
Many of our purchase links refer users to Amazon when we find their prices are competitive for the recommended products. Nerd Vittles receives a small referral fee from Amazon to help cover the costs of our blog. We never recommend particular products solely to generate Amazon commissions. However, when pricing is comparable or availability is favorable, we support Amazon because Amazon supports us. [↩]