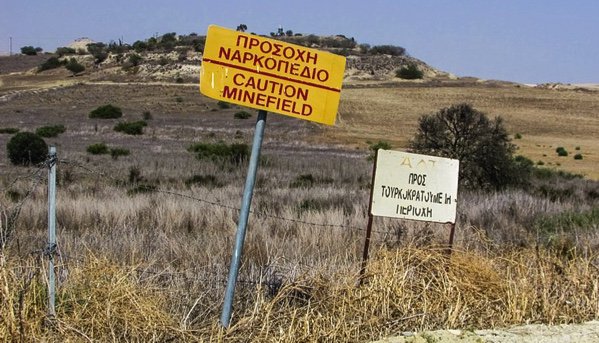 Well, it's been an interesting week. RingPlus, a Sprint MVNO, has gone belly up after Sprint pulled the plug on them.
Lawsuit details are here
. Then, not surprisingly, Sprint announced a new
"unlimited" talk, text, and data plan
: 5 phones for $90 with a free iPhone with trade-in. After first year, Sprint price escalates to $160 for 4 lines or $190 for 5 lines. And then, Verizon surprised everyone with an
"unlimited" plan
of their own: 4 phones for $180. With both of these plans, you pay through the nose for the first phone, and then the remaining ones are either free or almost free. So you might as well have some more babies and give them each a phone. For our weary followers that have been with RingPlus, you are about to be introduced to the Sprint Gotcha. Unbeknownst to you, when you inserted that RingPlus SIM and turned on your phone, Sprint locked the phone to their network. And guess what? RingPlus can't unlock it, and Sprint won't claiming that you're not "their customer." But, alas, if you've bought your phone, you're still entitled to use it with a provider of your choice. And, if your phone supports other CDMA carriers such as Verizon or GSM carriers such as AT&T and T-Mobile, you're in luck. There's a terrific guy with a company called
GSM Zambia
, and he will unlock your Sprint phone for $10.84 assuming you have a Windows PC with a USB connector and cable to plug in your phone. For those lucky enough to have a Google-branded phone such as a Nexus or Pixel, you have no worries. Google unlocks it automatically when you insert a SIM card from a different provider.
There are more gotchas awaiting those with iPhones. You see Apple actually makes an iPhone that supports all four of the major U.S. carriers: Verizon, Sprint, AT&T, and T-Mobile. The problem is you probably didn't get handed that phone. Instead, you got one that was locked to the Sprint network or the AT&T/T-Mobile GSM network, and both of them are missing the necessary radios to support other carriers. But there's good news. If you're a loyal customer and have AppleCare for your iPhone, chances are pretty good that Apple will work with you to swap out the phone for one that will work with the carrier of your choice. You have to say this for Apple. Nobody else in the cellphone business would even give you the time of day if you made such a request. So, yes, we are a FanBoy and for very good reason. Apple bends over backwards to help out its loyal customers. Just be advised that you probably will need to speak with an Apple Store manager, and he will probably have to call Cupertino to obtain the document explaining how to handle the transaction. In our case, it was several phones under Apple leases which made things even more complex. But Apple solved it, and they were pleasant about it.
AT&T has had a new "unlimited" plan for about a year, but there were several gotchas in addition to their fine print about what unlimited really means. First, you had to also be a DirecTV customer, but they eliminated that requirement today. And, second, tethering was prohibited. While we've previously noted that you could work around the tethering problem by purchasing a ZTE Mobley portable device for your car that could be used outside the vehicle with an adapter. But the wrinkle was AT&T wanted another $40+ a month to cover the device on your unlimited plan. While AT&T boasts that the fourth phone on the unlimited plan is free, it turns out the car device doesn't meet their definition so, if you only need 3 phones, you still have to cough up the $40 for the mobile device.
T-Mobile also had an "unlimited" plan, but it also restricted tethering. However, T-Mobile is not one to leave money on the table, and they quickly removed the tethering limitation once the Verizon plan was announced. So the bottom line on the 4-phone unlimited plans as of today looks like this: Sprint $90 (10GB tethering), T-Mobile $160 (10GB tethering), AT&T $180 (no tethering), and Verizon $180 (10GB tethering). All four carriers describe their plans as "unlimited" while none truly are insofar as 4G data is concerned. The new buzzword is "deprioritization" which means the carrier reserves the right to slow your data speeds once you reach a certain threshold. Also be advised that zero-rating of certain services is likely to become less of an issue with the Trump administration. In T-Mobile's case, you get unlimited streaming of certain music and video services at reduced bandwidth. With AT&T, you get streaming of DirecTV movies at reduced bandwidth. With Sprint, you get HD video streaming at no extra cost plus a free iPhone7 for the next 18 months when you trade-in certain older phones. Unless you live in a very busy metropolitan area, user reports suggest that deprioritization shouldn't be a concern. Here's the Reddit thread with everything you need to know.
Despite our extreme dislike for almost everything about the Sprint organization and the way they do business, if you happen to live in a city with good Sprint coverage, you really can't beat their 5 phones for $90 "unlimited" deal at least for one year. After that, Sprint is no bargain at all. If you're using RingPlus, then that probably means you already have endured Sprint so the change will be easy for you. Just be advised that there are plenty of Sprint reps out there that will try to tell you your phones don't qualify because they were "prepaid" phones and the plan is only available for "postpaid" phones. A better approach is to visit a Sprint store and advise them that you wish to port your existing phones to the new Sprint unlimited plan. That seems to work although YMMV. Remember, it's still Sprint you're dealing with. Good luck!
Feb. 27 Update: The Unlimited Data Plan competition continues to escalate. Today, AT&T sweetened its unlimited plan offering by adding 10GB of free tethering to each phone on its plan beginning Thursday. And T-Mobile announced that customers now can register three phones on its unlimited plan for only $100/month. Unlike Sprint, the T-Mobile offering has no one-year discount cutoff for customers taking advantage of the special pricing. All four major carriers in the U.S. now offer 10GB/month of tethering for each phone on an unlimited data plan.
Published: Thursday, February 16, 2017 Updated: Monday, February 27, 2017
---

Need help with Asterisk? Visit the PBX in a Flash Forum.

---
Special Thanks to Our Generous Sponsors

FULL DISCLOSURE: ClearlyIP, Skyetel, Vitelity, DigitalOcean, Vultr, VoIP.ms, 3CX, Sangoma, TelecomsXchange and VitalPBX have provided financial support to Nerd Vittles and our open source projects through advertising, referral revenue, and/or merchandise. As an Amazon Associate and Best Buy Affiliate, we also earn from qualifying purchases. We've chosen these providers not the other way around. Our decisions are based upon their corporate reputation and the quality of their offerings and pricing. Our recommendations regarding technology are reached without regard to financial compensation except in situations in which comparable products at comparable pricing are available from multiple sources. In this limited case, we support our sponsors because our sponsors support us.


BOGO Bonaza: Enjoy state-of-the-art VoIP service with a $10 credit and half-price SIP service on up to $500 of Skyetel trunking with free number porting when you fund your Skyetel account. No limits on number of simultaneous calls. Quadruple data center redundancy. $25 monthly minimum spend required. Tutorial and sign up details are here.


The lynchpin of Incredible PBX 2020 and beyond is ClearlyIP components which bring management of FreePBX modules and SIP phone integration to a level never before available with any other Asterisk distribution. And now you can configure and reconfigure your new Incredible PBX phones from the convenience of the Incredible PBX GUI.


VitalPBX is perhaps the fastest-growing PBX offering based upon Asterisk with an installed presence in more than 100 countries worldwide. VitalPBX has generously provided a customized White Label version of Incredible PBX tailored for use with all Incredible PBX and VitalPBX custom applications. Follow this link for a free test drive!



Special Thanks to Vitelity. Vitelity is now Voyant Communications and has halted new registrations for the time being. Our special thanks to Vitelity for their unwavering financial support over many years and to the many Nerd Vittles readers who continue to enjoy the benefits of their service offerings. We will keep everyone posted on further developments.

---
---
Some Recent Nerd Vittles Articles of Interest…