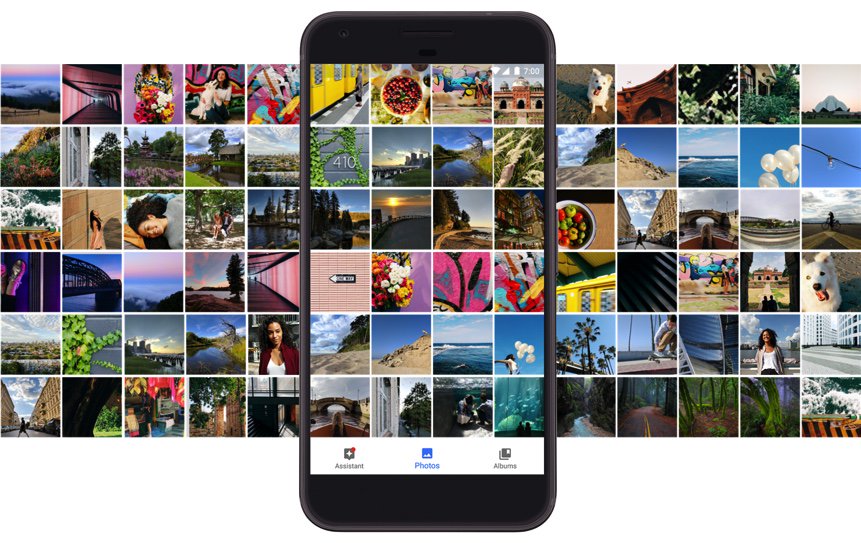 The wait is over! If you like sliced bread, then today's your lucky day to enjoy the next best thing. Perhaps the single most important component in the VoIP toolbox for any PBX deployment that includes mobile users is a softphone for Android and iOS devices. We began this month with a tip for users of a limited number of Android smartphones. And we have previously written about Linphone and Zoiper and Telephone. We've also sung the praises of earlier releases of Google's Pixel smartphone which makes a perfect VoIP companion even without a cellphone provider. Today we're pleased to introduce Clearly Anywhere for Incredible PBX 2020 PUBLIC platforms that checks all the boxes: security, reliability, flexibility, feature set, emergencies, and a very reasonable price that covers unlimited devices per user extension. Downloading Clearly Anywhere onto your smartphone from the App Store or Google Play, setup is instantaneous using Clearly Anywhere's native QR code activation.
Security: SIP credentials need not be shared with the Softphone provider
Reliability: Incoming calls arrive via Push Notifications whether app is running or not
Flexibility: With PJsip, multiple iOS & Android devices can share the same extension
Feature Set: SMS, BLFs, recording, video calls, DND per phone with Custom Scheduling
Emergencies: Easily reroute 911 calls to the cell carrier for reliable location identification
Intro Price: Through October 31: $9.99 per user per year with grandfathered rate lock
Clearly Anywhere Setup on Incredible PBX 2020
Before you deploy Clearly Anywhere on your smartphones, you first must set things up on the PBX side. Here's how the process works. First, you will need to deploy the PUBLIC version of Incredible PBX 2020. This will reconfigure the IPtables firewall to support Clearly Anywhere. It requires assignment of a fully-qualified domain name (FQDN) for your server. The FreePBX® Clearly Anywhere module is licensed on a per PBX basis. In order to activate the FreePBX module, you'll next need to purchase one or more user licenses from our Incredible PBX Store. As part of the purchase process, you'll be prompted to provide the FQDN of your Incredible PBX 2020 PUBLIC server plus the TCP port that Clearly Anywhere clients will use to communicate with your PBX. By default, that port is TCP 2267. We will whitelist TCP port 2267 (or a port of your choice) as part of this setup process. Finally, you will be provided a Registration Token to activate the Clearly Anywhere module when you first run it in FreePBX. Then you simply activate the Clearly Anywhere client for the extensions corresponding to the number of licenses you have purchased.
1. Let's begin by installing the Clearly Anywhere module for FreePBX. Log into your server as root and issue the following commands from the CLI. NOTE: After this initial install, future updates to the Clearly Anywhere module will be handled in the traditional way using the Module Admin utility in FreePBX.

fwconsole ma downloadinstall http://incrediblepbx.com/clearlysp-14.0.2.tgz
fwconsole reload
/root/sig-fix
/root/sig-fix

2. Purchase one or more client licenses from the Incredible PBX Store. Keep in mind that, if multiple users will be sharing access the same extension, you only need a single license for each extension. And, if you will be setting up multiple smartphones using the same extension on your PBX, that only requires a single license as well.
3. When prompted, provide the FQDN of your server as well as the TCP port that will be used by Clearly Anywhere clients to communicate with your PBX. Default is TCP 2267. To avoid service interruptions, we strongly recommend against using a dynamic IP address for your server. Even with a dynamic DNS utility, there will be times when your Clearly Anywhere clients cannot reach the PBX unless it has a static, public IP address. If you need a cloud-based solution, the $25/year offering from Crown Cloud has no equal.
4. Decipher the Registration Token from the Clearly IP email confirmation.
5. Using a web browser, access the FreePBX GUI using your admin credentials. Navigate to Settings -> Clearly Anywhere. Enter your Registration Token at the prompt. Your Clearly Anywhere configuration will display. NOTE: If you purchase additional client licenses down the road, revisit this page and click Refresh to update your license count.


6. Next, you need to activate Clearly Anywhere for each PJsip extension that will be used with the softphone clients. Each additional extension requires a separate Clearly Anywhere license. Navigate to Admin -> User Management and then Edit the desired Username. Click on the Clearly Anywhere tab and set Enable Softphone to ENABLE. If you previously have subscribed to Incredible SIP Trunking in our ClearlyIP Store, then you also have the option of enabling SMS Messaging on any of the DIDs assigned to your account. As the video above explains, this SMS messaging carries across all of the Clearly Anywhere clients as well as the UCP connected to this same extension on your PBX. IMPORTANT: In PJsip Advanced settings, remember to increase the Max Contacts entry by two for each softphone that will be connecting to the PJsip extension.


7. Whitelist TCP 2267 assigned for Clearly Anywhere API client connections to your server:


cd /etc/sysconfig
sed -i 's/10000:20000 -j ACCEPT/&\\n-A INPUT -p tcp -m tcp --dport 2267 -j ACCEPT/' iptables
iptables-restart

Clearly Anywhere Setup on Smartphones
The setup process on the smartphone side is simple. Begin by downloading the Clearly Anywhere app from either the App Store or Google Play for your device. Once the client softphone is installed, run the app. You will be prompted for the UCP user credentials and FQDN of your PBX. You can manually enter these, or you can access the User Control Panel (UCP) for the desired user/extension and activate the QR code Provisioning widget for the account. Then, instead of entering the credentials manually on every softphone, you can choose the QR code option and simply point your smartphone at the QR code displayed in UCP. Connections are virtually instantaneous.NOTE: The beauty of this design is SIP credentials need not be shared with the provider.1 While UCP accounts, by default, are created using the extension numbers to which they are associated, these usernames can be changed to anything you like. So, for the 701 extension, if you want to change the UCP login name in your extension settings to BettyBoop, that's perfectly okay.
Once connected, click on the Settings icon in Clearly Anywhere. Verify that Push Notifications are enabled for Incoming Calls. In the Preferences tab, set a Ring Tone for incoming calls and decide whether to record calls. The Network preference by default will choose WiFi and then Cellular with automatic roll-over when needed. If you want 911 calls routed through your cell carrier instead of through your PBX, choose Number Rewriting, click +. For Conditions, choose Equals 911. For Actions, choose Override Dial Action and select gsmCall. Click Done.
You're now a Clearly Anywhere Expert. We hope you enjoy using the Ultimate Softphone with Incredible PBX 2020.

Originally published: Monday, September 21, 2020

---

Need help with Asterisk? Visit the VoIP-info Forum.

---
Special Thanks to Our Generous Sponsors

FULL DISCLOSURE: ClearlyIP, Skyetel, Vitelity, DigitalOcean, Vultr, VoIP.ms, 3CX, Sangoma, TelecomsXchange and VitalPBX have provided financial support to Nerd Vittles and our open source projects through advertising, referral revenue, and/or merchandise. As an Amazon Associate and Best Buy Affiliate, we also earn from qualifying purchases. We've chosen these providers not the other way around. Our decisions are based upon their corporate reputation and the quality of their offerings and pricing. Our recommendations regarding technology are reached without regard to financial compensation except in situations in which comparable products at comparable pricing are available from multiple sources. In this limited case, we support our sponsors because our sponsors support us.


BOGO Bonaza: Enjoy state-of-the-art VoIP service with a $10 credit and half-price SIP service on up to $500 of Skyetel trunking with free number porting when you fund your Skyetel account. No limits on number of simultaneous calls. Quadruple data center redundancy. $25 monthly minimum spend required. Tutorial and sign up details are here.


The lynchpin of Incredible PBX 2020 and beyond is ClearlyIP components which bring management of FreePBX modules and SIP phone integration to a level never before available with any other Asterisk distribution. And now you can configure and reconfigure your new Incredible PBX phones from the convenience of the Incredible PBX GUI.


VitalPBX is perhaps the fastest-growing PBX offering based upon Asterisk with an installed presence in more than 100 countries worldwide. VitalPBX has generously provided a customized White Label version of Incredible PBX tailored for use with all Incredible PBX and VitalPBX custom applications. Follow this link for a free test drive!



Special Thanks to Vitelity. Vitelity is now Voyant Communications and has halted new registrations for the time being. Our special thanks to Vitelity for their unwavering financial support over many years and to the many Nerd Vittles readers who continue to enjoy the benefits of their service offerings. We will keep everyone posted on further developments.

---
---
If you activate Push Notifications, SIP credentials must be stored on the SIPIS server in order to reregister your softphone with your PBX when incoming calls arrive. This is an Asterisk and PJsip limitation. [↩]