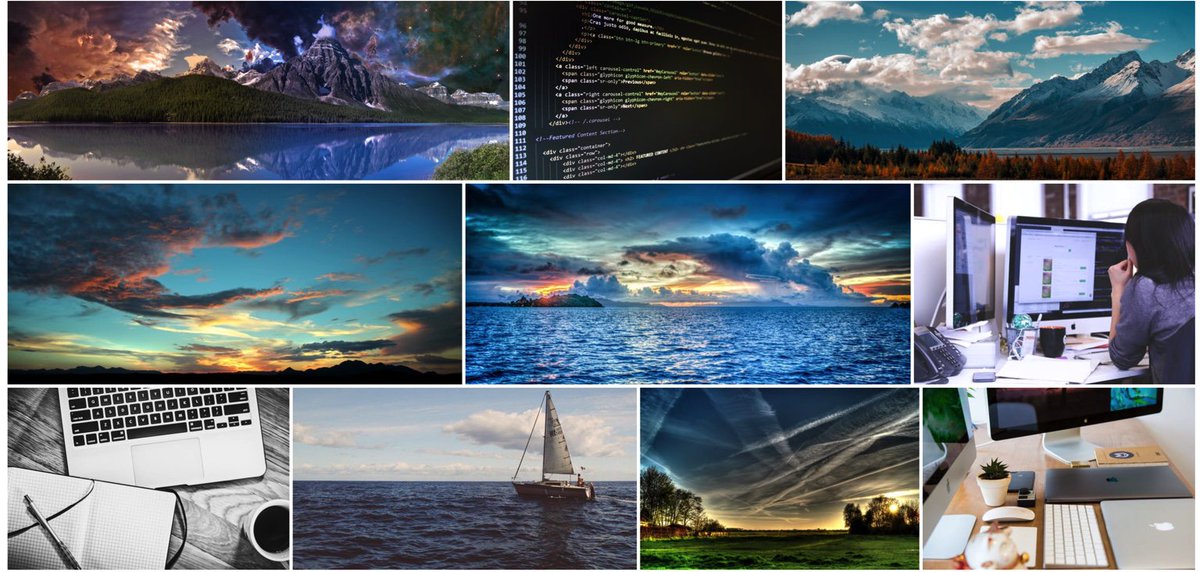 It tells you just how far we've come in Cloud Computing when $2.50 per month now buys you an Incredible PBX™ platform with great performance for a SOHO or home deployment. So what's the catch? What else do you have to buy? If you're in the United States, nothing! With a free Google Voice trunk, all of your incoming and outgoing calls to the United States and Canada are totally free. Does it matter where your phones are situated? Not at all. And how about scaling for large organizations? Not to worry! When you decide to move your entire organization to the Cloud, our friends at RentPBX stand ready to provide a 24×7 platform specifically engineered for VoIP at only $15 a month. Coupon code: NOGOTCHAS.
Getting Started with Vultr
We've used Vultr as our primary development platform for Nerd Vittles not only because of its price but also because of its reliability and feature set. With the recent reduction in the price of cloud instances, it's now more than compelling as a stand-alone cloud solution for VoIP applications. An additional 50¢ a month buys you automatic daily, weekly, or monthly backups to a separate, fault tolerant storage system in the same data center. And, of course, Wazo itself generates nightly backups as well. What's not to like? But don't take our word for it. Walk through this tutorial with Vultr. You can even pay by the hour and kick the tires. Five hours of experimentation will set you back a whopping 2¢. Nope, that's not a typo!
As you might imagine, the $2.50/month cloud instances at Vultr have been well received. In fact, that's an understatement. Rather than oversubscribe users on their cloud platforms, Vultr limits the number of $2.50 cloud instances on each server. Lucky for all of us, Vultr maintains cloud hosting services in 15 cities around the world. As this is written, the $2.50 instances still were available in New York and Miami. Those locations obviously can change by the hour, but we have yet to see them disappear completely. A word to the wise: HURRY!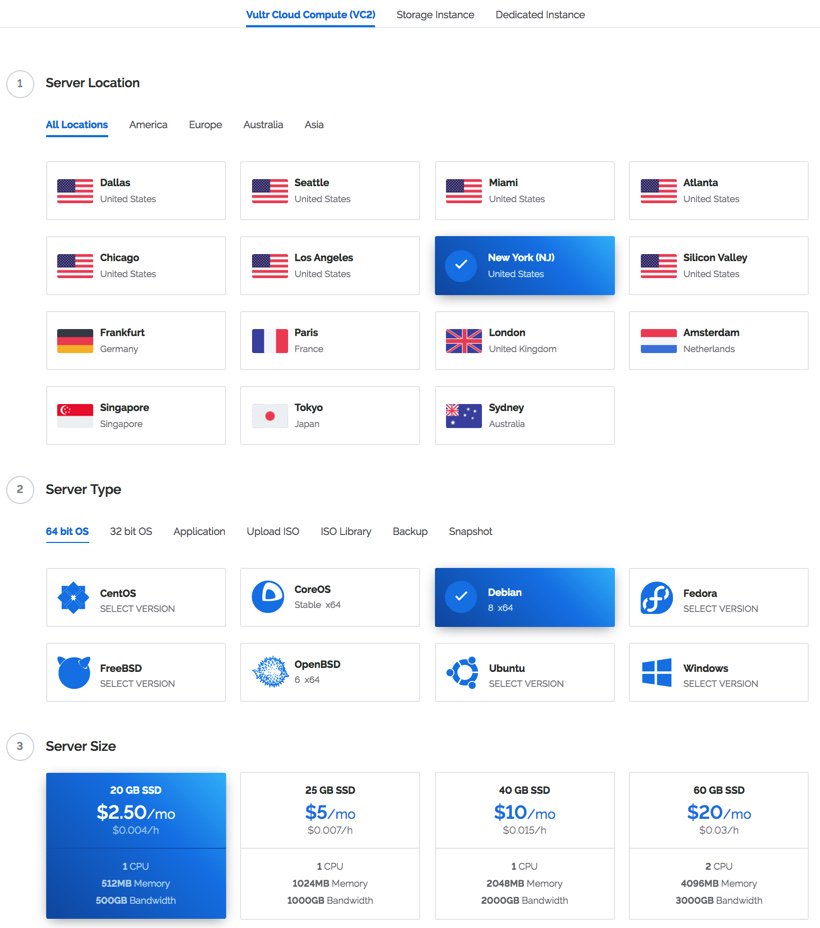 Getting Started with Incredible PBX for Wazo
After you have set up your account at Vultr using our referral link,1 the first step is to create your new cloud instance. Choose the desired site that has $2.50/month availability and select the 64-bit Debian 8 as your server platform. IMPORTANT: With Wazo, it's extremely important that you leave the Server Hostname & Label blank. Otherwise, Wazo's setup wizard will fail.
(1) Once you've built and started your new virtual machine, log into your server as root using SSH/Putty and immediately change your root password: passwd.
(2) With the $2.50 size VULTR virtual machine, you must create a swapfile before beginning the Incredible PBX for Wazo installation. Here are the commands:

dd if=/dev/zero of=/swapfile bs=1024 count=1024k
chown root:root /swapfile
chmod 0600 /swapfile
mkswap /swapfile
swapon /swapfile
echo "/swapfile swap swap defaults 0 0">>/etc/fstab
sysctl vm.swappiness=10
echo vm.swappiness=10>>/etc/sysctl.conf
free -h
cat /proc/sys/vm/swappiness

(3) Now you're ready to kick off the Incredible PBX for Wazo install. The first phase is to bring Debian 8 up to current specs. Here are the commands:

cd /root
apt-get -y install cloud-init
wget http://incrediblepbx.com/IncrediblePBX14-Wazo.sh
chmod +x IncrediblePBX14-Wazo.sh
./IncrediblePBX14-Wazo.sh

(4) Once the Debian 8 upgrade is complete, reboot your server and log back in as root. Then run the Incredible PBX for Wazo installer a second time:

./IncrediblePBX14-Wazo.sh

(5) Your server will pause after the Wazo install is complete. Verify that Wazo started successfully by pressing the ENTER key.
(6) Your server then will run the Wazo setup wizard. Verify that the wizard completed without errors by pressing the ENTER key.
(7) The Incredible PBX for Wazo installer then will complete the remainder of the setup without user intervention. It takes less than 10 minutes.
(8) Now proceed to the Incredible PBX Initial Configuration tutorial to continue your setup and begin your adventure. Enjoy!
Published: Monday, May 15, 2017
---
Support Issues. With any application as sophisticated as this one, you're bound to have questions. Blog comments are a difficult place to address support issues although we welcome general comments about our articles and software. If you have particular support issues, we encourage you to get actively involved in the PBX in a Flash Forum. It's the best Asterisk tech support site in the business, and it's all free! Please have a look and post your support questions there. Unlike some forums, the PIAF Forum is extremely friendly and is supported by literally hundreds of Asterisk gurus and thousands of users just like you. You won't have to wait long for an answer to your question.
---

Need help with Asterisk? Visit the PBX in a Flash Forum.

---
Special Thanks to Our Generous Sponsors

FULL DISCLOSURE: ClearlyIP, Skyetel, Vitelity, DigitalOcean, Vultr, VoIP.ms, 3CX, Sangoma, TelecomsXchange and VitalPBX have provided financial support to Nerd Vittles and our open source projects through advertising, referral revenue, and/or merchandise. As an Amazon Associate and Best Buy Affiliate, we also earn from qualifying purchases. We've chosen these providers not the other way around. Our decisions are based upon their corporate reputation and the quality of their offerings and pricing. Our recommendations regarding technology are reached without regard to financial compensation except in situations in which comparable products at comparable pricing are available from multiple sources. In this limited case, we support our sponsors because our sponsors support us.


BOGO Bonaza: Enjoy state-of-the-art VoIP service with a $10 credit and half-price SIP service on up to $500 of Skyetel trunking with free number porting when you fund your Skyetel account. No limits on number of simultaneous calls. Quadruple data center redundancy. $25 monthly minimum spend required. Tutorial and sign up details are here.


The lynchpin of Incredible PBX 2020 and beyond is ClearlyIP components which bring management of FreePBX modules and SIP phone integration to a level never before available with any other Asterisk distribution. And now you can configure and reconfigure your new Incredible PBX phones from the convenience of the Incredible PBX GUI.


VitalPBX is perhaps the fastest-growing PBX offering based upon Asterisk with an installed presence in more than 100 countries worldwide. VitalPBX has generously provided a customized White Label version of Incredible PBX tailored for use with all Incredible PBX and VitalPBX custom applications. Follow this link for a free test drive!



Special Thanks to Vitelity. Vitelity is now Voyant Communications and has halted new registrations for the time being. Our special thanks to Vitelity for their unwavering financial support over many years and to the many Nerd Vittles readers who continue to enjoy the benefits of their service offerings. We will keep everyone posted on further developments.

---
---
Some Recent Nerd Vittles Articles of Interest…
Vultr provides a modest referral credit to Nerd Vittles for those that use our referral code. It in no way colors our recommendation of Vultr. As we noted, we use Vultr as our primary development platform, and we did so long before there were referral credits. You won't be disappointed. [↩]