If one can only claim to be an expert in one subject matter, ours would be working from home building and deploying Asterisk®-based VoIP servers. We've been doing it for more than a decade. And, as
the need for social distancing
becomes imperative with
the spread of COVID-19
, working from home is by far the best antidote. For those with jobs in an actual office, you still need your computer and you still need transparent office phone call access. With an Internet connection, we will assume you can handle setting up a home computer on your own. So our focus today will be on showing you how to add your office phone to your home with VoIP to make and receive business calls with less pain than a WalMart checkout lane.
Here's what you need:
Home Internet Connection (15DN/5UP Mbps or faster)
WiFi Router (Google Nest strongly recommended)
Desktop or Notebook Computer (recent vintage)
SIP Telephone (Incredible PBX SIP Phone recommended)
Incredible PBX 2020 platform (VirtualBox or Raspberry Pi – both are free)
VirtualBox software for your PC/Mac or a Raspberry Pi 4 for stand-alone PBX
A quiet room at home with no screaming kids or barking dogs
Smartphone with SIP software (optional for those that continue to travel)
We've written extensively about most of the components listed above so we will refer you to appropriate articles as we proceed. The plan is to build a free Incredible PBX® platform in your home and use it to receive calls from your office number and to make calls spoofing your office number so that those on the other end of the calls never know you're not sitting at your desk in the office but are instead working from home.
Choosing an Incredible PBX Platform for Home Use
Once you have your network and desktop PC, Mac, or notebook computer set up at home, you have a decision to make. You can either run Incredible PBX as a task on this computer using VirtualBox, which means the computer needs to be operational all the time, or you can elect to build your Incredible PBX platform on a $35 Raspberry Pi 4 in which case your PBX is independent from your desktop or notebook computer. If you elect to run Incredible PBX on your home computer as a VirtualBox virtual machine, then follow this tutorial to install VirtualBox and the Incredible PBX 2020 virtual machine. If you decide to go the stand-alone route using a Raspberry Pi 4 as a dedicated platform for Incredible PBX 2020, then follow this tutorial to put all the pieces in place.
We typically run our remote systems using a Raspberry Pi 4 and a SIP phone, both with Wi-Fi connections. This means you can find a quiet place in your home to set up your office without worrying about network cables. Assuming you have good Internet service and a modern WiFi router such as the Google Nest device, you'll never miss a beat. You can even drink on the job.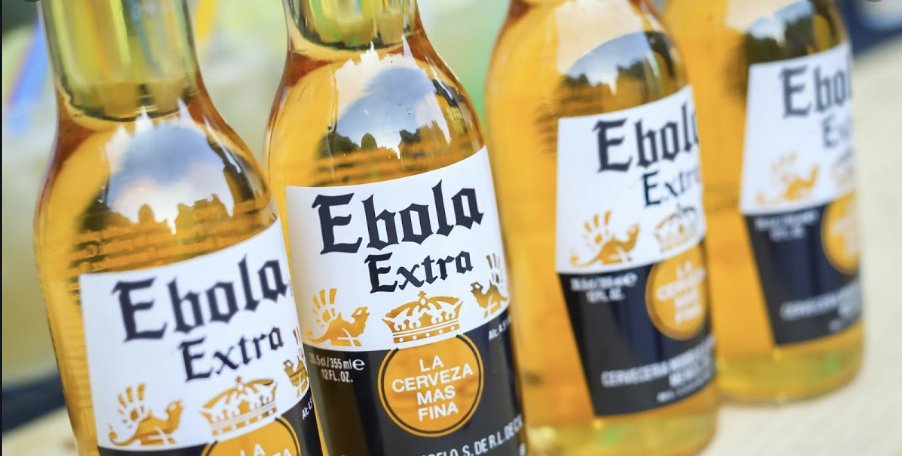 Choosing a VoIP Provider To Make & To Receive Calls
Even with your own PBX, you still need a connection to one or more VoIP service providers before you can communicate with those outside your network. Because we want to emulate your office phone environment, you probably will want a dedicated phone number and separate telephone to receive incoming calls from your office. This preserves the caller's perception that he or she is dealing with you in your business capacity. We don't want Junior answering incoming calls and shouting, "Daddy, somebody wants to talk to you."
We're assuming that most business phone systems have the capacity to forward incoming calls to an external number. In this case, we recommend a new phone number known as a DID in the VoIP world. For outbound calls from your dedicated SIP phone, we will show you how to reset the outbound CallerID number to match your existing office phone number. Thus, both incoming and outgoing calls will appear to be emanating from your office.
As some of you know, in the VoIP world with Incredible PBX, the VoIP merchant providing your DID for incoming calls need not be the same as the company providing outbound call service. The cost of DIDs typically ranges from a few cents a month to a dollar or more. Most impose a per minute charge of about a penny a minute or less for both incoming and outgoing calls. The only mandatory requirement is that you choose an outbound call service that allows you to spoof your office's CallerID number on the outbound calls. You probably will also want a CallerID Name (CNAM) service that associates names with incoming calls.
Both the Incredible PBX for VirtualBox and IncrediblePBX for the Raspberry Pi articles (links above) have extensive tutorials to deploy the various VoIP providers that we recommend. Just keep in mind that you usually get what you pay for. Cheaper isn't always better when it comes to business communications.
Setting Up a SIP Phone for Incredible PBX 2020
You can connect virtually any kind of telephone to your new PBX. You don't want callers and people you call to think you're living in a tunnel so we recommend dedicated hardware for your SIP phone. The Incredible PBX SIP Phones are second to none and are very reasonably priced. In the FreePBX® GUI, simply navigate to Settings -> Clearly Devices. Here's a tutorial to get you started and link your phone to the preconfigured SIP extension 701 on your PBX.

If price is your primary consideration, take a look at the Grandstream WiFi SIP phones. Refurbished Grandstream GXV3240 phones (a favorite of ours) are available for under $120.
Configuring an Inbound Route for Your Business Calls
For purposes of this tutorial, we will assume that you connected your new SIP phone to extension 701 on your PBX. Now we need to tell the PBX to route incoming calls from your office to your newly registered SIP phone on extension 701. Using a web browser, open the FreePBX GUI by pointing to the IP address of your PBX. Login as admin using the password you configured with /root/admin-pw-change. Once the FreePBX Dashboard displays, navigate to Connectivity -> Inbound Routes. Add a new route using the 10-digit number of the DID you acquired. As the Destination for the calls, choose Extension: 701. Click SAVE and reload your dialplan when prompted. Be sure you have also forwarded your office number to the new DID. Then place a test call to your office to verify everything is working properly.
Configuring an Outbound Route for Your Business Calls
A Default Outbound Route is automatically configured for Incredible PBX 2020. We need to modify it to route calls to your preferred trunk provider AND to specify the Outbound CallerID number for the calls as your 10-digit office number. In the FreePBX GUI, navigate to Connectivity -> Outbound Routes. Click on the pencil icon to the right of the Default route. In the Route CID field, enter the 10-digit number of your office. Change the Override Extension field from NO to YES. In the top entry of Trunk Sequences, use the pulldown menu to choose the Trunk Provider you want to use for outbound calls. Then click Submit and reload the dialplan when prompted. Place a test call from your SIP phone to a smartphone and make certain the incoming call displays your office phone number. If not, check with your SIP provider for the necessary steps to enable CallerID number spoofing.
Taking The Show On The Road
Once your home PBX is operational, there's no reason you have to be tied to your desk at home all day. It's easy to take the show on the road with an Android phone to make and receive your office calls. We use Android phone advisedly. Our experience with VoIP softphone connections using iPhones has always been hit and miss. And, with your business calls, we don't think the platform is sufficiently reliable to recommend it. When you get incoming calls from your PBX, you want your smartphone to ring. When you make or receive calls on your smartphone, you want both ends of the conversation to be crystal clear. On the Android platform using the VitalPBX Communicator (free), it just works. We've had very different results using an iPhone.
If all you care about is receiving business calls (not making them) when away from your home, then an iPhone will work just as well as an Android phone. To set this up, just add your 10-digit cellphone number plus a # symbol after the number to the 777 Ring Group and make that ring group the destination for the Inbound Route for your office number in the FreePBX GUI. But if you prefer to make calls in both directions just as if you were sitting at your office desk, you'll need a softphone on an Android device. Keep reading to learn how to set this up.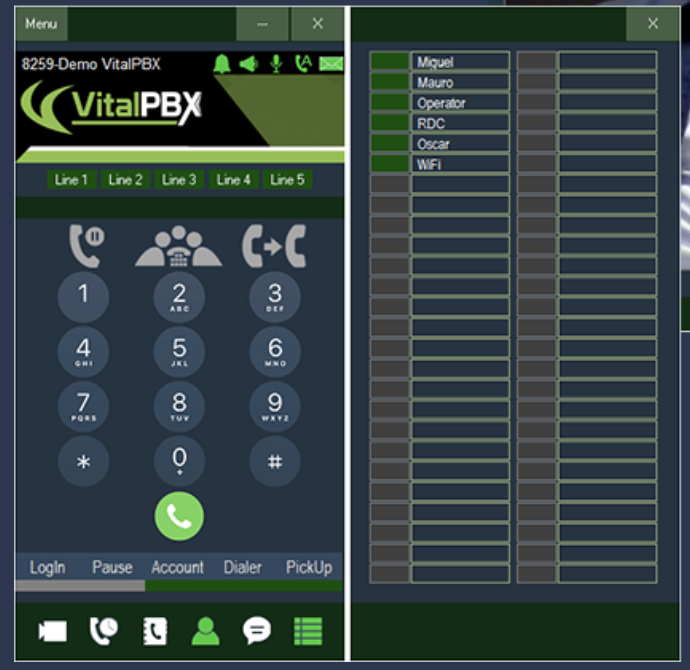 To get started, you'll need to set up an OpenVPN server on some platform with a static IP address. Many businesses already have an OpenVPN server in which case you can ride on that one. Our OpenVPN tutorial will walk you through setting up your own and adding OpenVPN clients to both your Raspberry Pi and your Android smartphone. Once you have the clients installed, write down the private VPN addresses of both the Raspberry Pi and your Android phone. Next, on your Android phone, download and install the VitalPBX Communicator from the Google Play Store. In the FreePBX GUI, choose one of your preinstalled extensions to host the Android softphone and make note of the extension number and its password. Then use the Account Assistant in the Communicator to configure the connection on the smartphone end. Once it is registered, place a test call to make sure everything is working. Next we recommend changing the destination of the inbound calls to Ring Group 777 which will attempt to ring all five of the default extensions. Place a call to your office number and make sure that both your SIP phone and VitalPBX Communicator on your Android phone ring.
Continue Reading: Interconnecting a Mobile PBX to the Asterisk Mothership
Originally published: March 15, 2020
---

Need help with Asterisk? Visit the VoIP-info Forum.

---
Special Thanks to Our Generous Sponsors

FULL DISCLOSURE: ClearlyIP, Skyetel, Vitelity, DigitalOcean, Vultr, VoIP.ms, 3CX, Sangoma, TelecomsXchange and VitalPBX have provided financial support to Nerd Vittles and our open source projects through advertising, referral revenue, and/or merchandise. As an Amazon Associate and Best Buy Affiliate, we also earn from qualifying purchases. We've chosen these providers not the other way around. Our decisions are based upon their corporate reputation and the quality of their offerings and pricing. Our recommendations regarding technology are reached without regard to financial compensation except in situations in which comparable products at comparable pricing are available from multiple sources. In this limited case, we support our sponsors because our sponsors support us.


BOGO Bonaza: Enjoy state-of-the-art VoIP service with a $10 credit and half-price SIP service on up to $500 of Skyetel trunking with free number porting when you fund your Skyetel account. No limits on number of simultaneous calls. Quadruple data center redundancy. $25 monthly minimum spend required. Tutorial and sign up details are here.


The lynchpin of Incredible PBX 2020 and beyond is ClearlyIP components which bring management of FreePBX modules and SIP phone integration to a level never before available with any other Asterisk distribution. And now you can configure and reconfigure your new Incredible PBX phones from the convenience of the Incredible PBX GUI.


VitalPBX is perhaps the fastest-growing PBX offering based upon Asterisk with an installed presence in more than 100 countries worldwide. VitalPBX has generously provided a customized White Label version of Incredible PBX tailored for use with all Incredible PBX and VitalPBX custom applications. Follow this link for a free test drive!



Special Thanks to Vitelity. Vitelity is now Voyant Communications and has halted new registrations for the time being. Our special thanks to Vitelity for their unwavering financial support over many years and to the many Nerd Vittles readers who continue to enjoy the benefits of their service offerings. We will keep everyone posted on further developments.

---
---