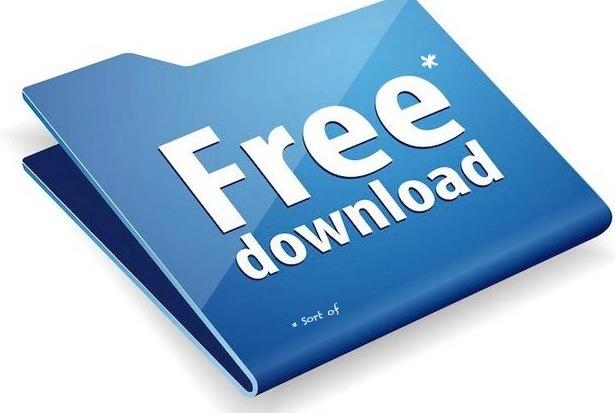 We've always been a believer that things happen for a reason. And so it is with the recent CentOS "acquisition" by Red Hat. It's no secret that CentOS was cutting into Red Hat's revenue stream. While Red Hat had announced plans to create its own CentOS-like spinoff, the actual absorption of CentOS and its development team into Red Hat, Inc. was a surprise. So was the claim by Karanbir Singh that he individually owned the CentOS trademark. As we previously described, the whole CentOS story is more than a little murky. What began as a rebellion by some open source developers to the heavy-handed Red Hat reinvention of what open source and the GPL were all about abruptly morphed into something quite different. We hope Red Hat has the best of intentions, but some may see things differently given Red Hat's history in the open source space. Did one or more developers just throw in the towel in exchange for some undisclosed money and a cushy job? Only the developer(s) know the answer to that. From Red Hat's perspective, it gives them complete control of the best known, free, competitive and compatible product that was making inroads into their cash cow, Enterprise Linux. Only time will tell whether the goal of this acquisition was to make CentOS a better product. Nothing now prevents Red Hat from diminishing the compatibility between Enterprise Linux and CentOS.
In the VoIP world, CentOS has played a leading role in the evolution of Asterisk-compatible turnkey systems. That history includes Asterisk@Home, trixbox, Elastix, PBX in a Flash, Asterisk Now, and the FreePBX platform. Just as Excel relies upon Windows to run, all of these distributions have relied upon CentOS as the underlying Linux operating system for their VoIP platform. And this has been the case for almost a decade with no objection from the CentOS folks. In fact, some of us that contributed to the CentOS project received tacit approval to do exactly what we've been doing by bundling CentOS with the PBX in a Flash VoIP platform. After all, CentOS is GPL2 software, and we can read.
Having said that, the PBX in a Flash Dev Team is shifting gears. Down the road we plan to release 32-bit and 64-bit Scientific Linux-based ISOs. By popular demand, over the next few weeks, we will release the PIAF3-Installer, a freeware installation program that installs PBX in a Flash 3.0.6.5 on an existing Linux platform. You first install the operating system of your choice, and then the PIAF3-Installer takes it from there. The first release will support 32-bit or 64-bit CentOS 6.5 or the Scientific Linux 6.5 minimal install. Future releases will support additional Linux operating systems, and we'll keep you posted on what those platforms will be. All of the installs have been designed to look and feel and perform exactly as the PIAF 2.0.6.5 ISO works today. The installer also has been designed to work with our cloud partner, RentPBX. And it should work well on other cloud platforms as well as virtual machines including VirtualBox. The PIAF-Green Virtual Machine featuring Scientific Linux 6.5 is already available and was built using the new PIAF3-Installer. For the time being, the PIAF3-Installer gets us out of the operating system business until some of the legal issues are resolved. There's lots of exciting new PIAF3 software coming your way very shortly. So stay tuned.
So what's the big deal with the Red Hat acquisition?
Red Hat has a different view of the open source universe and the GNU General Public license (GPL2) under which CentOS is distributed. And, make no mistake, Red Hat has no choice about using the GPL2 license because their aggregations include thousands of components, most of which are licensed under GPL2. One of the fundamental precepts of GPL licensing is you are free to use or add to others' GPL-licensed products so long as you also license your software under the same terms, i.e. the GPL2 license. Historically, Red Hat has applied its own GPL interpretation.
Here's where it gets interesting. Red Hat aggregated thousands of these GPL2 products and configured them so that they worked harmoniously. And thus was born Enterprise Linux, a wildly profitable Linux "operating system" which consisted primarily of other developers' free open source software components. And what did Red Hat bring to the table? A trademarked name and logo consisting of some artwork, a method of installing and configuring the various components so that they played nice with each other, and a marketing, support, and legal department. In pulling off this hat trick, Red Hat sprinkled its trademarked name and copyrighted artwork in various files throughout the operating system in such a way that the system wouldn't function if you removed or renamed some of the files under which the Enterprise Linux operating system was running. Then Red Hat barred others from using its trademarks and copyrighted artwork in competitive products that sought to fork, use, and enhance the Enterprise Linux GPL2-licensed code claiming brand confusion. Merriam-Webster calls it a gotcha. We do, too.
With CentOS, the developers (perhaps with some Red Hat coaching) were sufficiently savvy to remove the Red Hat branding and artwork and then recompiled the source code substituting their own branding and artwork while never disclosing exactly how they did what they did. Scientific Linux did much the same thing a bit later. Was there a non-disclosure agreement between CentOS and Red Hat that was part of their legal settlement? Who knows? The bottom line was that the CentOS project operating under the cAOS Foundation made bold claims that they'd never act like RedHat in dealing with others that wanted to use their free product. And, more importantly, they kept their word and never did… at least until the 2014 Red Hat acquisition when CentOS license terms abruptly changed.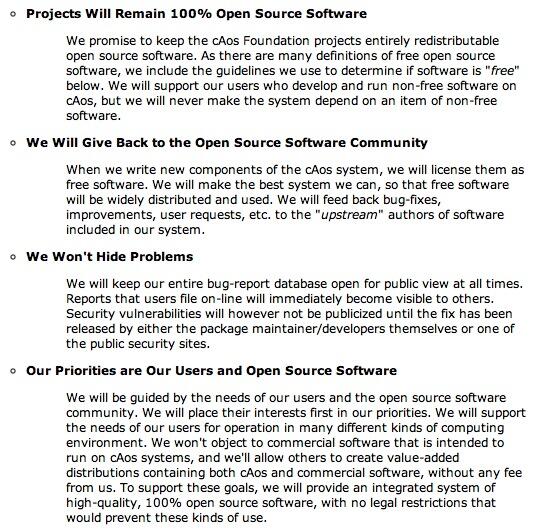 Here's the key language that all of us relied upon as far as CentOS licensing and integration into other products:
[W]e will never make the system depend on an item of non-free software.

We won't object to commercial software that is intended to run on cAos systems, and we'll allow others to create value-added distributions containing both cAos and commercial software, without any fee from us. To support these goals, we will provide an integrated system of high quality, 100% open source software, with no legal restrictions that would prevent these kinds of use. (Emphasis added)
Indeed, this licensing approach is exactly what GPL2 requires! The Red Hat theory of open source licensing goes something like this. You are free to use our source code (only) to develop your own GPL2 product provided you recompile the executables after removing all of our trademarks and copyrighted artwork from the source before you proceed. And here's the rub with that approach: the GPL2 license. Three important components of the GPL2 license are listed below. Red Hat's new CentOS license only partially complies with sections 1 and 2 while ignoring sections 3 and 7.
Sections 1 and 2 of GPL2 give users the right to copy, modify, and redistribute source code provided appropriate notices are attached and the new source code is licensed under GPL2. There's no authorization to restrict or limit reuse or modification of individual components in the GPL2 program.
Section 3 of GPL2 gives users the right to copy and use or modify the object code provided in the original work. There's no authorization to restrict or limit reuse or modification of individual executable components in the program.
Section 7 of GPL2 is the enforcement mechanism of the license. If the licensor uses a patent "or any other reason (not limited to patent issues)" to restrict the use of a GPL2-licensed product then the licensor has two options: (1) remove the restriction on use or (2) stop distributing the product pursuant to GPL2. If the licensor insists upon enforcement of a patent, a trademark, or copyright claim whether real or contrived, then "the only way you could satisfy both it and this License would be to refrain entirely from distribution of the Program." The quoted passages couldn't be more clear.
Red Hat wants to have its cake and eat it, too: sell a product using everyone else's free GPL2 products without restriction and then tie up its own GPL2 product with trademark and copyright land mines that deter others from using the product except in an inoperative form. This is nothing new. Back in the shareware days, we called it Crippleware. Stated another way, Red Hat wants to permit GPL2 use of modified CentOS in source code format only minus the CentOS marks and images and without any object code or executables and without telling you how to restore functionality after removing the required pieces to which RedHat claims ownership. Simply stated, the boat won't float without major plumbing changes from any user that wants to keep the boat from sinking. And Red Hat won't tell you where the boat is leaking or how to fix the leaks. Never mind that Red Hat didn't mind using thousands of other developers' trademarks and copyrighted artwork in the Enterprise Linux and CentOS aggregations. There's a reason. Such restrictions are impermissible under the GPL2 license. Indeed, it's one of the primary reasons that the GPL license came about in the first place. Assuming Red Hat ever obtains the CentOS registered trademark (which we plan to challenge if no one else does), Red Hat has two options under section 7 of GPL2: drop the trademark and artwork removal requirements or stop marketing CentOS and Enterprise Linux as GPL products (which they obviously cannot do since they are using thousands of other folks' open source trademarked GPL2 products in "their work" at no cost).
Here's a modest proposal that we believe would make everybody happy. First, many folks don't give a rip about using either the RHEL or CentOS marks or artwork. It's the source AND executable code that was released under the GPL that users are after just as they were promised under GPL2 and under CentOS previously published licensing terms. What we're not going to do is invest hundreds of programming hours rebranding and maintaining what is touted and distributed as a GPL2 product. Personally, I'd prefer to spend the hours on a legal brief blowing Red Hat's GPL2 reincarnation of open source out of the water. It's dead wrong based upon the clear language of the GPL2 license. Paying lawyers or experts to twist the meaning of the GPL2 language that's perfectly clear on its face simply isn't going to fly. We've been down this road before. And David and Goliath is still one of our favorite Bible stories.
If Red Hat wants a generic, mark-free, image-free distribution of CentOS in lieu of waiving its trademark and copyright claims, then Red Hat can produce a clone with binaries AND keep it current as new versions of RHEL and CentOS are released! Make it a 100% RHEL-compatible and call it MugWump™. Use the Nerd Vittles logo for the artwork. Or come up with any other name and logo so long as there are no restrictions on use by others. If Red Hat uses our proposed name and logo, we will license everyone to use the product, the copyrighted artwork and the MugWump trademark pursuant to GPL2 at no cost. If Red Hat chooses its own new name and logo, then Red Hat agrees to license the product under the same terms we have proffered. The end result: everybody will be happy while saving Red Hat hundreds of thousands of dollars in legal fees. What's not acceptable is distribution of a product which purports to be GPL2 code but places unreasonable and unachievable restrictions on use without hundreds of hours of development work by potential end users. That's not what GPL2 was ever about. Hopefully the federal courts won't have to say so.
Tweet
Originally published: Tuesday, February 11, 2014
---

Need help with Asterisk? Visit the PBX in a Flash Forum.

---
Special Thanks to Our Generous Sponsors

FULL DISCLOSURE: ClearlyIP, Skyetel, Vitelity, DigitalOcean, Vultr, VoIP.ms, 3CX, Sangoma, TelecomsXchange and VitalPBX have provided financial support to Nerd Vittles and our open source projects through advertising, referral revenue, and/or merchandise. As an Amazon Associate and Best Buy Affiliate, we also earn from qualifying purchases. We've chosen these providers not the other way around. Our decisions are based upon their corporate reputation and the quality of their offerings and pricing. Our recommendations regarding technology are reached without regard to financial compensation except in situations in which comparable products at comparable pricing are available from multiple sources. In this limited case, we support our sponsors because our sponsors support us.


BOGO Bonaza: Enjoy state-of-the-art VoIP service with a $10 credit and half-price SIP service on up to $500 of Skyetel trunking with free number porting when you fund your Skyetel account. No limits on number of simultaneous calls. Quadruple data center redundancy. $25 monthly minimum spend required. Tutorial and sign up details are here.


The lynchpin of Incredible PBX 2020 and beyond is ClearlyIP components which bring management of FreePBX modules and SIP phone integration to a level never before available with any other Asterisk distribution. And now you can configure and reconfigure your new Incredible PBX phones from the convenience of the Incredible PBX GUI.


VitalPBX is perhaps the fastest-growing PBX offering based upon Asterisk with an installed presence in more than 100 countries worldwide. VitalPBX has generously provided a customized White Label version of Incredible PBX tailored for use with all Incredible PBX and VitalPBX custom applications. Follow this link for a free test drive!



Special Thanks to Vitelity. Vitelity is now Voyant Communications and has halted new registrations for the time being. Our special thanks to Vitelity for their unwavering financial support over many years and to the many Nerd Vittles readers who continue to enjoy the benefits of their service offerings. We will keep everyone posted on further developments.

---
---
Some Recent Nerd Vittles Articles of Interest…