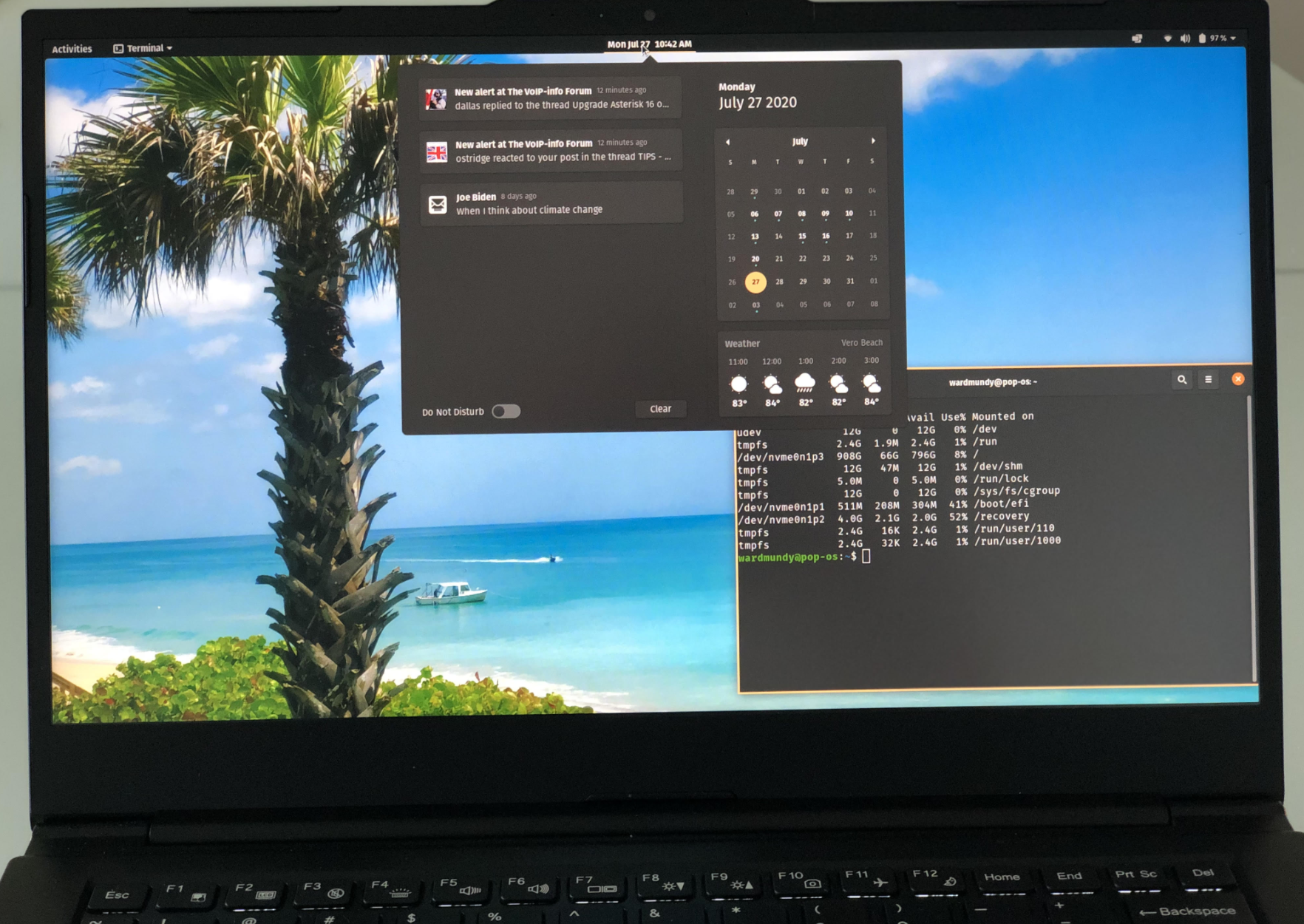 While we've been hunkered down in Vero Beach dodging the Covid-19 bullets, we spent a little time searching for a turnkey Linux notebook computer that could do everything a MacBook Pro could do… and more. The machine had to offer PORTS WITHOUT DONGLES plus the added benefits that only a pure Linux platform could provide. For $1099, our dream machine has arrived. The
Lemur Pro
is custom-built which means you order the 2.2 pound base computer with its 14-hour battery and then choose your operating system, CPU, RAM, storage devices, and warranty period. Shipping in the U.S. is free. We ended up at $1,322.21. In addition to 2 USB 3.0 Type-A slots, an HDMI port, a USB 3.1 Type-C w/ DisplayPort 1.2a, touchpad, stereo speakers, an audio jack, a webcam, and a backlit keyboard, the icing on the cake was a microSD slot which made the machine perfect for
Raspberry Pi development
.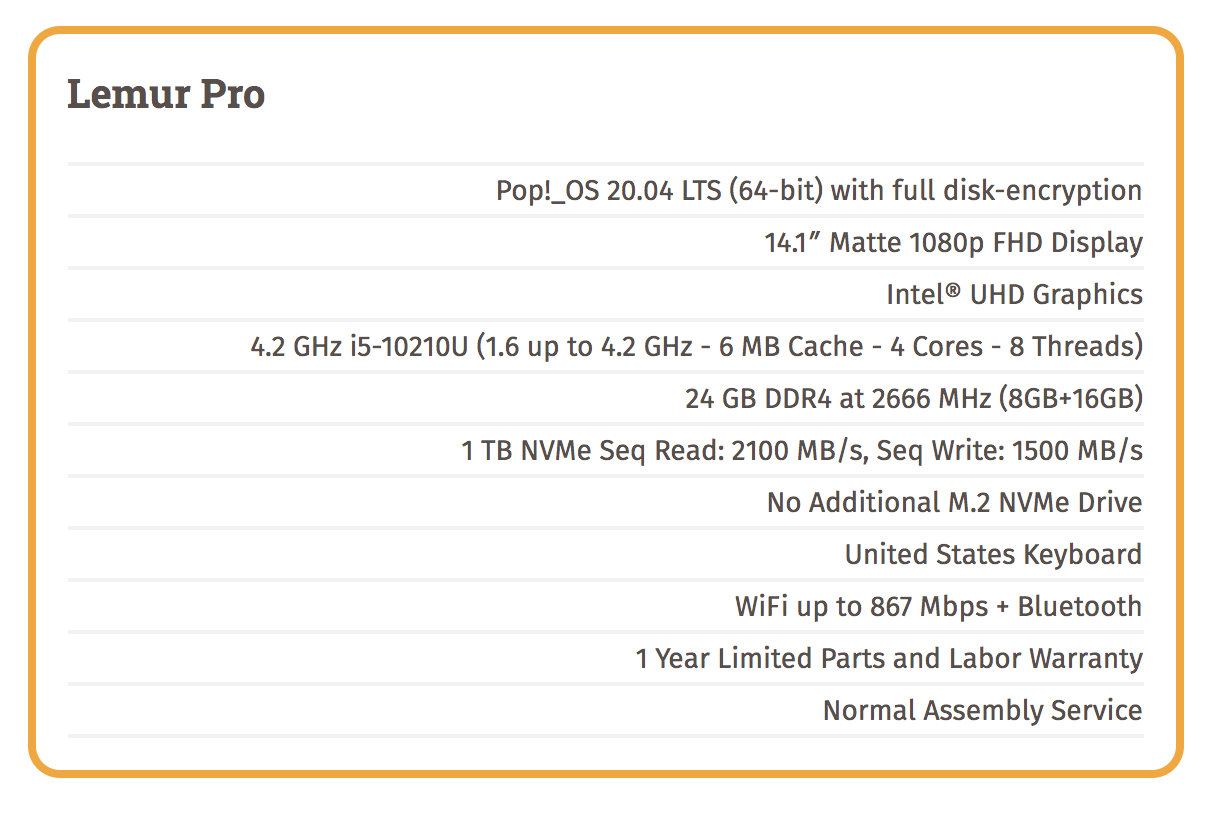 Software, of course, has always been what separated the Mac from the Linux desktops. No more! The System76 developers of the Lemur Pro have released their own flavor of Ubuntu. It's a refined and open source desktop environment with most of the modern feature set available in either Windows or Mac OS. You can read all about Pop!_OS here. You can even download an ISO suitable for installation in VirtualBox if you just want to try it out for free.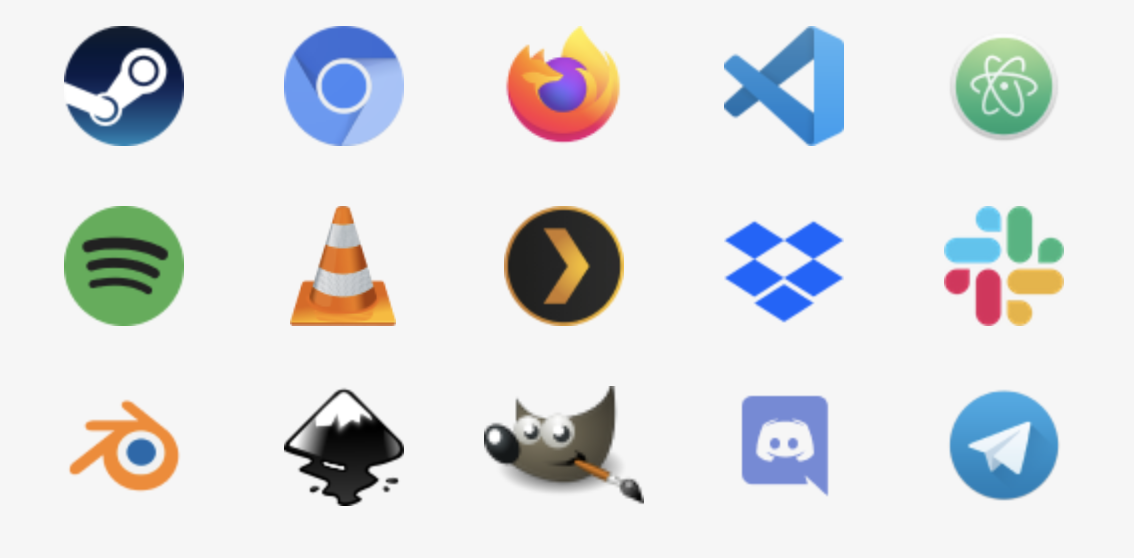 In addition to a robust desktop solution out of the box, Pop!_OS also includes an Automatic Update Utility to push out security fixes and software updates. And they have a terrific Pop!_Shop, an apt front-end, which is similar to Android's Play Store or Apple's App Store. All of the apps in Pop!_Shop have been engineered to work within Pop!_OS seamlessly, and they do. We also encountered no issues installing a traditional LAMP stack, PHPmyAdmin, VirtualBox, OpenVPN, or Twinkle, a SIP client to connect to Asterisk® and IncrediblePBX®. Of course you also can run the VirtualBox image of Incredible PBX 2020 on the Lemur Pro. And, if you're ever curious how we build Incredible PBX images for the Raspberry Pi, here's our soup-to-nuts tutorial using the Lemur Pro. We've also built the images for CrownCloud and VirtualBox on the Lemur Pro. So life is good.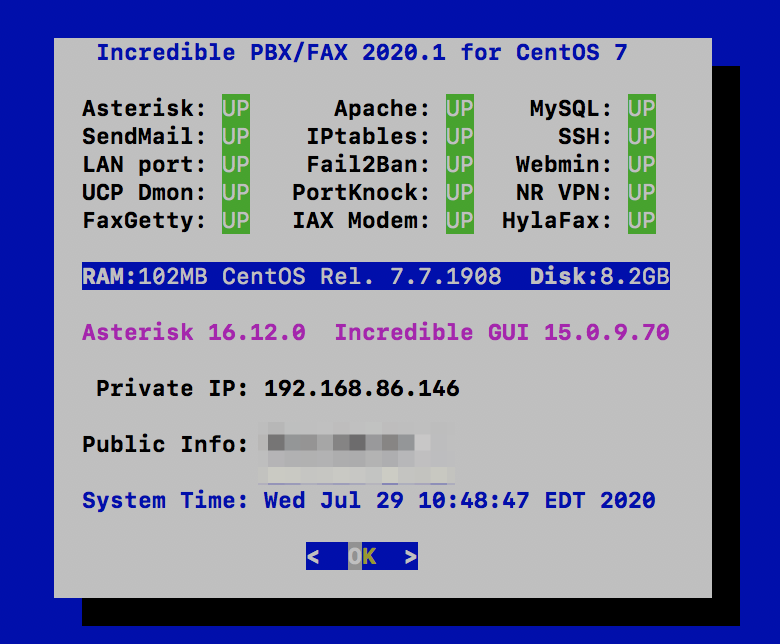 Booted up a Windows machine, or a Mac, or even an iPad Pro lately? Then you already know it takes about as long as making your own breakfast. Imagine our surprise with the Lemur Pro when the login prompt appeared in less than 10 seconds. There are other clever touches that are too numerous to mention. One that jumps out is our pet peeve about the MacBook Pro. Whenever your wrist happens to slide over the touchpad while you're typing, the cursor magically jumps to some random place in your document as you continue to type. With the Lemur Pro, the touchpad is disabled whenever you are actively typing. Brilliant!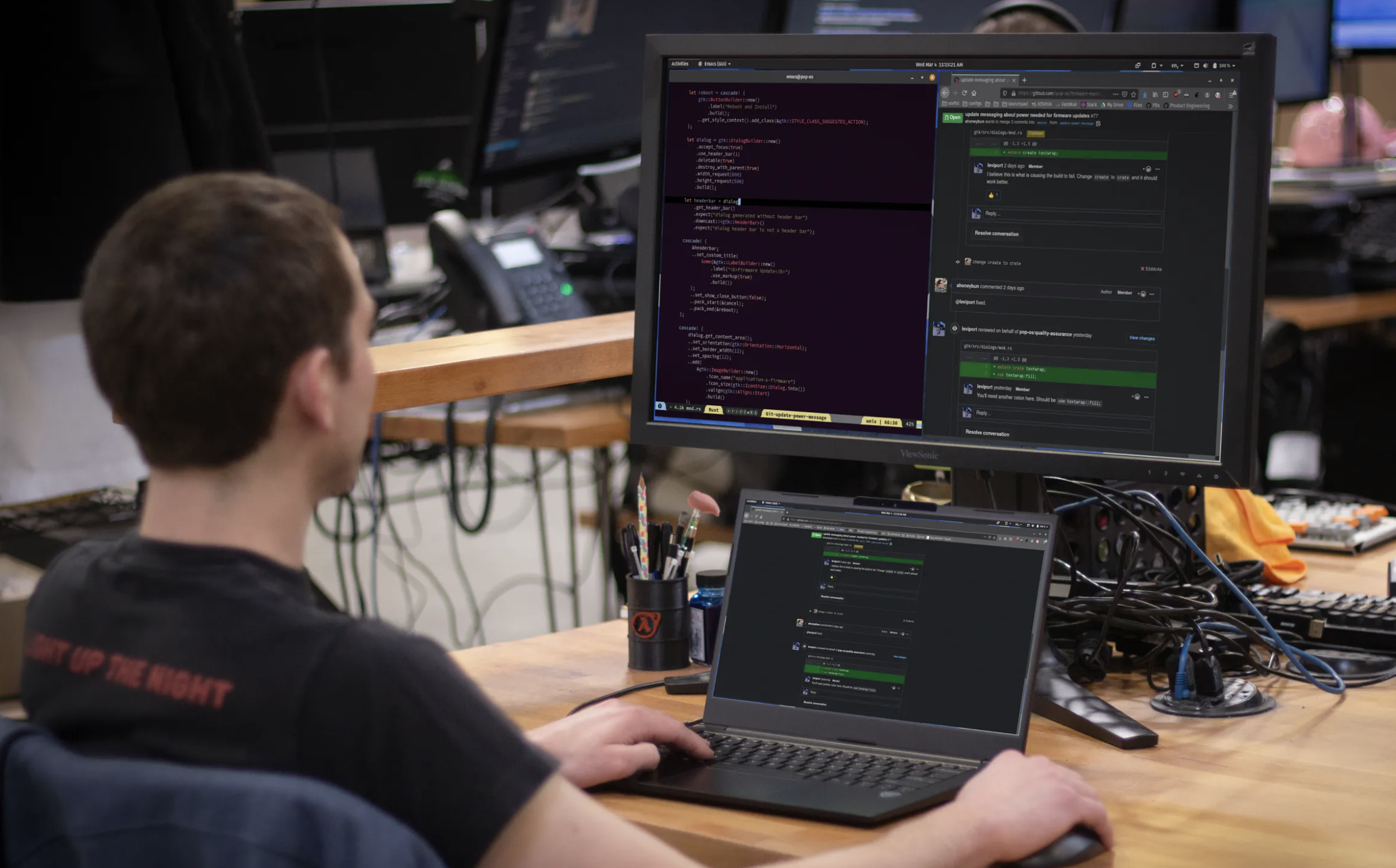 Did we mention the tutorials? They are equally brilliant. Here's one of many examples. In addition to a Quick Start Guide, there's even a service manual. Remember those?

System76 purchases come with a
30-day, money back guarantee
. What are you waiting for?
Originally published: Tuesday, August 4, 2020

---

Need help with Asterisk? Visit the VoIP-info Forum.

---
Special Thanks to Our Generous Sponsors

FULL DISCLOSURE: ClearlyIP, Skyetel, Vitelity, DigitalOcean, Vultr, VoIP.ms, 3CX, Sangoma, TelecomsXchange and VitalPBX have provided financial support to Nerd Vittles and our open source projects through advertising, referral revenue, and/or merchandise. As an Amazon Associate and Best Buy Affiliate, we also earn from qualifying purchases. We've chosen these providers not the other way around. Our decisions are based upon their corporate reputation and the quality of their offerings and pricing. Our recommendations regarding technology are reached without regard to financial compensation except in situations in which comparable products at comparable pricing are available from multiple sources. In this limited case, we support our sponsors because our sponsors support us.


BOGO Bonaza: Enjoy state-of-the-art VoIP service with a $10 credit and half-price SIP service on up to $500 of Skyetel trunking with free number porting when you fund your Skyetel account. No limits on number of simultaneous calls. Quadruple data center redundancy. $25 monthly minimum spend required. Tutorial and sign up details are here.


The lynchpin of Incredible PBX 2020 and beyond is ClearlyIP components which bring management of FreePBX modules and SIP phone integration to a level never before available with any other Asterisk distribution. And now you can configure and reconfigure your new Incredible PBX phones from the convenience of the Incredible PBX GUI.


VitalPBX is perhaps the fastest-growing PBX offering based upon Asterisk with an installed presence in more than 100 countries worldwide. VitalPBX has generously provided a customized White Label version of Incredible PBX tailored for use with all Incredible PBX and VitalPBX custom applications. Follow this link for a free test drive!



Special Thanks to Vitelity. Vitelity is now Voyant Communications and has halted new registrations for the time being. Our special thanks to Vitelity for their unwavering financial support over many years and to the many Nerd Vittles readers who continue to enjoy the benefits of their service offerings. We will keep everyone posted on further developments.

---
---