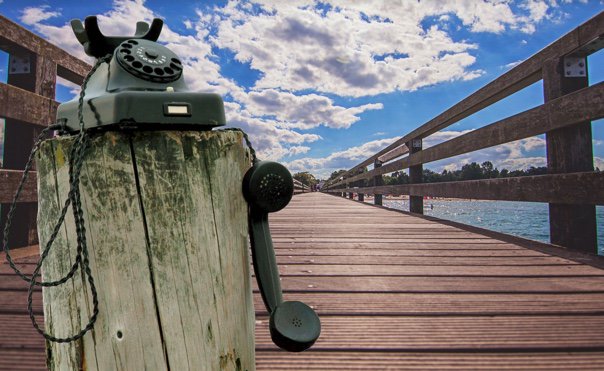 Many of us wear several hats during our business careers. One of those invariably is managing a community organization of some flavor. We frequently are asked for advice on what the ideal telephony solution would be for such an organization. The reason for the inquiries typically is because the Bell Sisters have now jacked up the cost of a single, business phone line to well over $100 a month. And that gets you local calls only unless you sign up for exorbitant additional charges for long distance calling. It's worth noting that most of the individuals making these inquiries stress that they do not want to get in the business of managing a phone system. They're looking for a plug-and-play, set-it-and-forget-it setup that will require minimal tweaking. My first question is always: "What's your budget?" Then we explore (1) how many phones, (2) the frequency of calls, (3) the number of simultaneous calls, (4) the mix of local and long distance calling, and, last but not least, (5) the must-have feature set. No shocker: the budget is always near zero.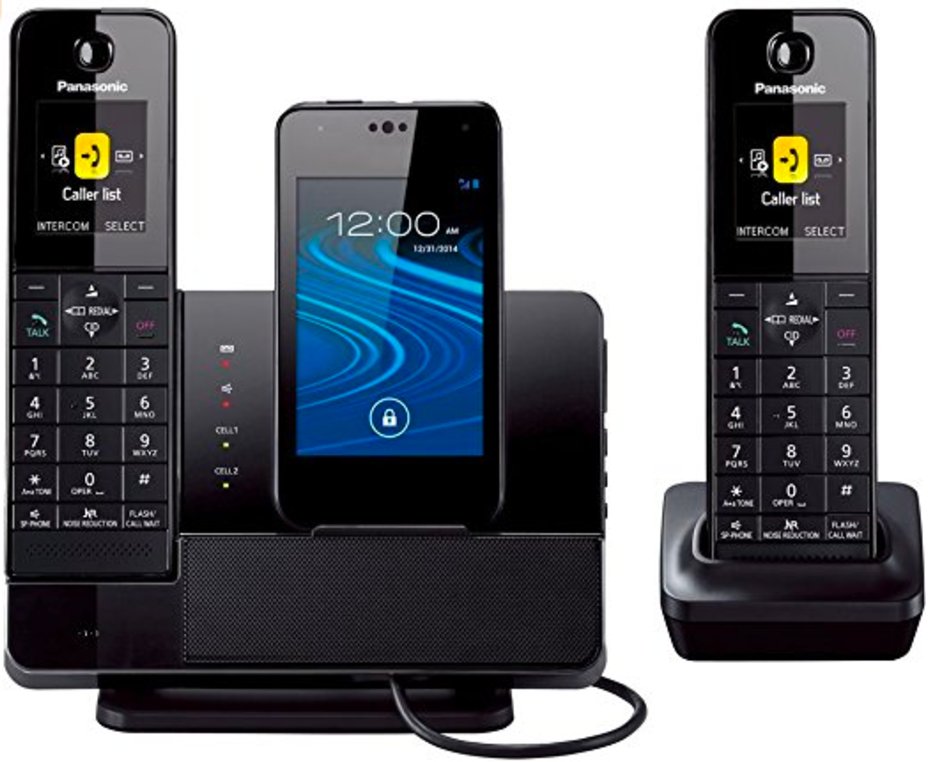 Today, we're going to start on the bottom rung and work our way up the technology ladder. If you never thought smartphones and cellular would be part of this equation, guess again.
$60 will now buy you a 4G LTE smartphone at WalMart
, and monthly plans with unlimited calling in the U.S. start at
$25 for Walmart's Family Mobile plan
, a far cry from the Ma Bell business phone rates. And you can keep your number! If you need multiple phones but only a single line, that's not a problem either. Add a
Link2Cell digital cordless phone system from Panasonic
and now you have as many as 5 phones that can make and receive calls using your cellular connection via Bluetooth®. Some even support a second cellphone connection. With many you can build a phonebook on your cellphone and import it into all of your cordless phones. And, of course, voicemail is included as part of your cell plan. For those with poor cellular service, the Family Calling Plan supports free WiFi calling on many cellphones. And $10 extra buys you
rollover international calling funds
with 5¢/min. rates to Canada and Mexico. Calling rates to other countries are less than impressive and do not compare favorably with typical VoIP rates.
Cellular phone service isn't for everyone, and there are considerably more choices in the Land of VoIP. The wrinkle with all of the VoIP solutions is that now you need internet service at the site of your organization. To say there is minimal competition in the internet service provider market is an understatement. If you're lucky, you'll have a choice between AT&T and one of the cable companies: Comcast, Charter, or Time Warner/Spectrum. The downside is it adds an additional $25 to $75+ to your monthly costs unless the organization already has Internet service that is used for purposes other than telephony. What won't work for VoIP is satellite internet service because of latency issues.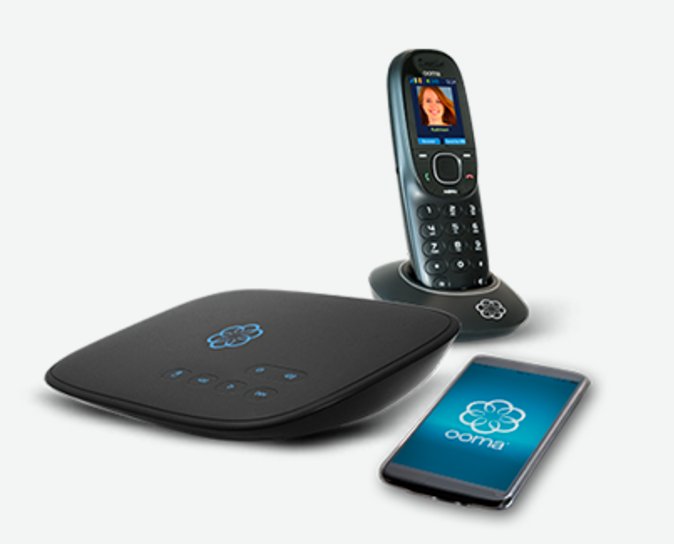 Once you're over the internet service hurdle, there are numerous VoIP choices for phone service depending upon your skillset. Again, let's start on the bottom rung. If you can make it with one phone and one call at a time, it's hard to beat Ooma Telo. $100 buys you a device that delivers landline-like phone service at a monthly cost of $4 (you only pay communications taxes and fees) to $10 depending upon the feature set you choose. The basic, fees-only plan gets you toll-free nationwide calling in the U.S., call waiting, caller ID, 911 service, a call log history and voicemail through Ooma's online dashboard. The premium $10 a month plan adds a second line, free calling to Canada and Mexico, voicemail via email, call screening, do not disturb and call forwarding to an Android phone or iPhone. As with cellular service, you can keep your existing phone number. If you need WiFi connectivity or cellphone Bluetooth connectivity for your Ooma device, add $50. Otherwise, just plug a standard telephone into the Ooma hardware, and you're good to go. You also could use a wireless phone system such as the ones described in the previous section to add up to five extensions.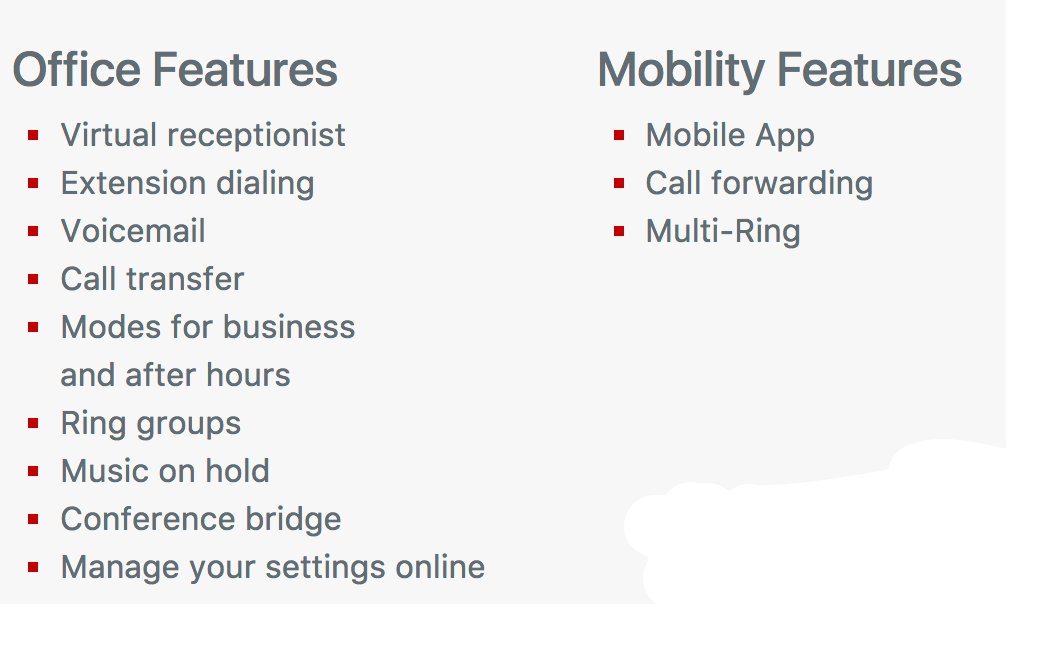 If you need additional lines or phones, the
$200 Ooma Office
offering is worth considering. You can add as many users as desired for $19.95/month/each with every user getting unlimited U.S./Canada calling, CallerID service, and an impressive collection of business phone features (shown above). The cost of the VoIP phones for each user are not included. While the monthly service charges are pricey, you're paying for the simplicity of never having to deal with the intricacies of configuring and managing a business phone system. However, you do have to purchase and configure a SIP phone for each user.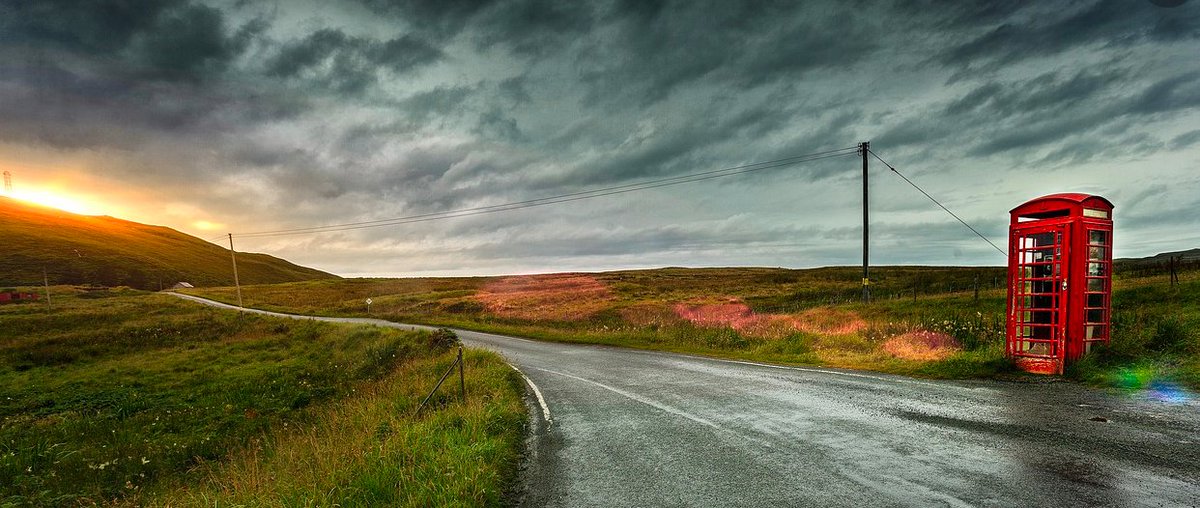 When you get beyond the single user, single line requirement, the sky opens up in the VoIP market. The savings go from getting part of your hundred dollars back each month to saving several hundred or thousands of dollars every month. What becomes important is how much of the deployment work you're willing to undertake yourself. If the answer is not much, then the phone systems from one of our corporate sponsors, 3CX or RentPBX, are probably your best bets. Both offer turnkey VoIP solutions, and 3CX also has a worldwide dealer network to handle all of the deployment chores for you as well. While the front end costs with the 3CX commercial solution must be considered, the long-term savings more than cover these costs in your first year.
If you're capable of making your own dinner by reading the directions off the side of a box, then you can probably handle many VoIP deployments yourself. The list of tasks goes something like this. You'll either need a computer or cloud provider for a computing platform. Then you need a Linux operating system for that platform. Next, you need VoIP software to serve as your PBX. Services such as RentPBX handle setup of all three of these tasks for a monthly cost of $15. Or you can do it yourself and reduce the cost to $5 or less per month. We have dozens of tutorials to show you how.
At this juncture, you're pretty much on your own except for our tutorials. The remaining tasks include purchasing and configuring phones for your users and configuring trunks from one or more VoIP providers, the folks that interconnect your phone calls to the people you are calling. Then you configure your PBX to route calls in and out of your PBX, and you're in business. All of these tasks are managed using web-based GUI software, and there are plenty of tutorials to hold your hand every step of the way.
We'll finish up today by walking you through one of our favorite open source VOIP setups. It provides free calling and faxing in the United States. Typical setup takes less than an hour, and the monthly cost is $3 which includes nightly backups of your entire PBX. These backups can be restored with a single button click.
FULL DISCLOSURE: 3CX, RentPBX, Amazon, Vitelity, and Vultr all provide financial support to Nerd Vittles and our open source projects. We've chosen these providers not the other way around. Our decisions were based upon their corporate reputation and the quality of their offerings and their pricing,
The Vultr/VoIP Open Source Solution
Begin by setting up an account at Vultr using our referral link. Then create a new instance choosing the smallest Server Size and CentOS 7/64-bit as the Server Type. Pick a Server Location that supports the $2.50 server size. Currently, Miami and New York are available. Once your virtual machine is running, you can activate automatic backups under the Server Information:Backups tab in the Vultr Control Panel.
(1) Once you've built and started your new virtual machine, log into your server as root using SSH/Putty and immediately change your root password: passwd.
(2) With the $2.50 size VULTR virtual machine, you must create a swapfile before proceeding. Here are the commands:

dd if=/dev/zero of=/swapfile bs=1024 count=1024k
chown root:root /swapfile
chmod 0600 /swapfile
mkswap /swapfile
swapon /swapfile
echo "/swapfile swap swap defaults 0 0">>/etc/fstab
sysctl vm.swappiness=10
echo vm.swappiness=10>>/etc/sysctl.conf
free -h
cat /proc/sys/vm/swappiness

(3) Now you're ready to kick off the Issabel 4 install. Here are the commands:

cd /root
yum -y install wget nano dialog
wget -O - http://repo.issabel.org/issabel4-netinstall.sh | bash

When prompted for a MySQL password, use: passw0rd (with a zero). Choose a secure Issabel admin password for the GUI.
(4) After the reboot, log back in as root and install Incredible PBX for Issabel:

cd /root
wget http://incrediblepbx.com/IncrediblePBX11-Issabel4.sh
chmod +x IncrediblePBX11-Issabel4.sh
./IncrediblePBX11-Issabel4.sh

When prompted for a MySQL password, use: passw0rd (with a zero). Choose a secure Issabel admin password for the GUI.
(5) After the reboot, configure your correct timezone: /root/timezone-setup
Be advised that, when you log into the Issabel web interface, you will be prompted (three times) for your admin credentials. You can save these entries to avoid having to repeat it in the future. Now you can jump over to the Incredible PBX for Issabel tutorial to complete your installation. Within a couple minutes, your PBX will be ready to accept calls. Enjoy!
Published: Monday, August 7, 2017
---
Support Issues. With any application as sophisticated as this one, you're bound to have questions. Blog comments are a difficult place to address support issues although we welcome general comments about our articles and software. If you have particular support issues, we encourage you to get actively involved in the PBX in a Flash Forum. It's the best Asterisk tech support site in the business, and it's all free! Please have a look and post your support questions there. Unlike some forums, the PIAF Forum is extremely friendly and is supported by literally hundreds of Asterisk gurus and thousands of users just like you. You won't have to wait long for an answer to your question.
---

Need help with Asterisk? Visit the PBX in a Flash Forum.

---
Special Thanks to Our Generous Sponsors

FULL DISCLOSURE: ClearlyIP, Skyetel, Vitelity, DigitalOcean, Vultr, VoIP.ms, 3CX, Sangoma, TelecomsXchange and VitalPBX have provided financial support to Nerd Vittles and our open source projects through advertising, referral revenue, and/or merchandise. As an Amazon Associate and Best Buy Affiliate, we also earn from qualifying purchases. We've chosen these providers not the other way around. Our decisions are based upon their corporate reputation and the quality of their offerings and pricing. Our recommendations regarding technology are reached without regard to financial compensation except in situations in which comparable products at comparable pricing are available from multiple sources. In this limited case, we support our sponsors because our sponsors support us.


BOGO Bonaza: Enjoy state-of-the-art VoIP service with a $10 credit and half-price SIP service on up to $500 of Skyetel trunking with free number porting when you fund your Skyetel account. No limits on number of simultaneous calls. Quadruple data center redundancy. $25 monthly minimum spend required. Tutorial and sign up details are here.


The lynchpin of Incredible PBX 2020 and beyond is ClearlyIP components which bring management of FreePBX modules and SIP phone integration to a level never before available with any other Asterisk distribution. And now you can configure and reconfigure your new Incredible PBX phones from the convenience of the Incredible PBX GUI.


VitalPBX is perhaps the fastest-growing PBX offering based upon Asterisk with an installed presence in more than 100 countries worldwide. VitalPBX has generously provided a customized White Label version of Incredible PBX tailored for use with all Incredible PBX and VitalPBX custom applications. Follow this link for a free test drive!



Special Thanks to Vitelity. Vitelity is now Voyant Communications and has halted new registrations for the time being. Our special thanks to Vitelity for their unwavering financial support over many years and to the many Nerd Vittles readers who continue to enjoy the benefits of their service offerings. We will keep everyone posted on further developments.

---
---
Some Recent Nerd Vittles Articles of Interest…