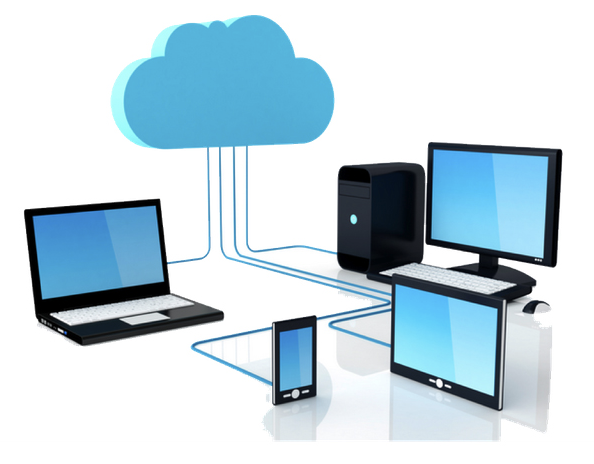 If you've ever wanted to start your own VoIP business and earn some big bucks through consulting and hosting cloud-based PBXs, now's your chance. One of the requests we often receive from those that deploy Incredible PBX 2020® for a living is a quicker way to produce new Incredible PBX servers on cloud platforms such as
Vultr
and
Digital Ocean
while also preserving Incredible PBX's unique ability to upgrade source components for Asterisk® and FreePBX®. For small businesses, these cloud providers offer a perfect $5 a month platform for Incredible PBX. You can mark it up to $10 or $15 a month and make a handsome 100% to 200% profit without lifting a finger as a VoIP consultant. And Vultr and Digital Ocean will spot you a $100 credit to get the ball rolling.
Today's solution was especially designed for those that would like to host virtual machines for customers in your own cloud account. It would work equally well for anyone wanting a quick way to create multiple Incredible PBX platforms in 5 minutes for friends and neighbors.
To begin, you'll need to create a master image of Incredible PBX 2020 on the cloud platform of your choice using the recommended $5/month platform with CentOS 7. The July 1, 2020 or later tarball of Incredible PBX 2020 is required. Here are the Five Easy Steps:
1. Create the base Incredible PBX 2020 platform in the traditional way:

# create a secure root password to hand out to future customers
passwd
yum -y update
yum -y install net-tools nano wget tar
cd /root
wget http://incrediblepbx.com/incrediblepbx2020.1.tar.gz
tar zxvf incrediblepbx2020.1.tar.gz
rm -f incrediblepbx2020.1.tar.gz
# to add swap file on non-OpenVZ cloud platforms with no swap file
./create-swapfile-DO
# kick off Phase I install
./IncrediblePBX2020.sh
# after reboot, kick off Phase II install
./IncrediblePBX2020.sh
# set desired timezone
./timezone-setup
# optionally install Incredible Fax 2020
./incrediblefax2020.sh

2. Once you complete the Phase I and Phase II installs and optionally install Incredible Fax, log out of your server and log back in so that the Automatic Update Utility can do its thing.
3. Next, we need to configure your master image so that it can be replicated using a simple image snapshot. A snapshot is free on the Vultr platform and will cost you about $5 a month with Digital Ocean. While still logged into your server as root, issue the following commands and then shut down your server gracefully:

cd /etc/sysconfig
cp -p rules.v4.tm3 iptables
sed -i 's|#-A|-A|' iptables
touch /etc/update_hostconfig
touch /etc/update_serverconfig
halt

4. Once your server has halted, create a snapshot image of the server from Vultr or Digital Ocean dashboard. You do NOT need to preserve your Master VM once the snapshot is created.
5. Create a new virtual machine but, instead of choosing CentOS 7 as the base platform, choose the snapshot image built in the previous step. Once the 5-minute install completes, it's ready for handover to a new customer by providing the root password from the Master Image together with the IP address of the new virtual machine.
When the new customer logs in via SSH using the root password from the Master Image, the Incredible PBX reconfiguration script will complete the setup of the new platform in a couple minutes prompting the user to change all of the passwords, resetting the ports for PortKnocker, and reconfiguring the firewall by whitelisting the customer's IP addresses. If the build includes Incredible Fax, the customer should be instructed to change the AvantFax password. Run: /root/avantfax-pw-change. If the customer is in a different time zone, the customer should run /root/timezone-setup. Whooda thunk making money could be this easy.
The real beauty of this design is that you keep control of all the virtual machines you create. If a customer fails to pay, it's easy to either shut down their VM or even delete it. You also can schedule automatic backups for the customer while recovering the extra $1 per month charge from the provider. In addition, if the customer ever needs hands-on support, you can use the Console link in the Dashboard without the need to whitelist your IP address. The customer still retains full control over the root password which would have to be provided.

Originally published: Monday, July 27, 2020

---

Need help with Asterisk? Visit the VoIP-info Forum.

---
Special Thanks to Our Generous Sponsors

FULL DISCLOSURE: ClearlyIP, Skyetel, Vitelity, DigitalOcean, Vultr, VoIP.ms, 3CX, Sangoma, TelecomsXchange and VitalPBX have provided financial support to Nerd Vittles and our open source projects through advertising, referral revenue, and/or merchandise. As an Amazon Associate and Best Buy Affiliate, we also earn from qualifying purchases. We've chosen these providers not the other way around. Our decisions are based upon their corporate reputation and the quality of their offerings and pricing. Our recommendations regarding technology are reached without regard to financial compensation except in situations in which comparable products at comparable pricing are available from multiple sources. In this limited case, we support our sponsors because our sponsors support us.


BOGO Bonaza: Enjoy state-of-the-art VoIP service with a $10 credit and half-price SIP service on up to $500 of Skyetel trunking with free number porting when you fund your Skyetel account. No limits on number of simultaneous calls. Quadruple data center redundancy. $25 monthly minimum spend required. Tutorial and sign up details are here.


The lynchpin of Incredible PBX 2020 and beyond is ClearlyIP components which bring management of FreePBX modules and SIP phone integration to a level never before available with any other Asterisk distribution. And now you can configure and reconfigure your new Incredible PBX phones from the convenience of the Incredible PBX GUI.


VitalPBX is perhaps the fastest-growing PBX offering based upon Asterisk with an installed presence in more than 100 countries worldwide. VitalPBX has generously provided a customized White Label version of Incredible PBX tailored for use with all Incredible PBX and VitalPBX custom applications. Follow this link for a free test drive!



Special Thanks to Vitelity. Vitelity is now Voyant Communications and has halted new registrations for the time being. Our special thanks to Vitelity for their unwavering financial support over many years and to the many Nerd Vittles readers who continue to enjoy the benefits of their service offerings. We will keep everyone posted on further developments.

---
---