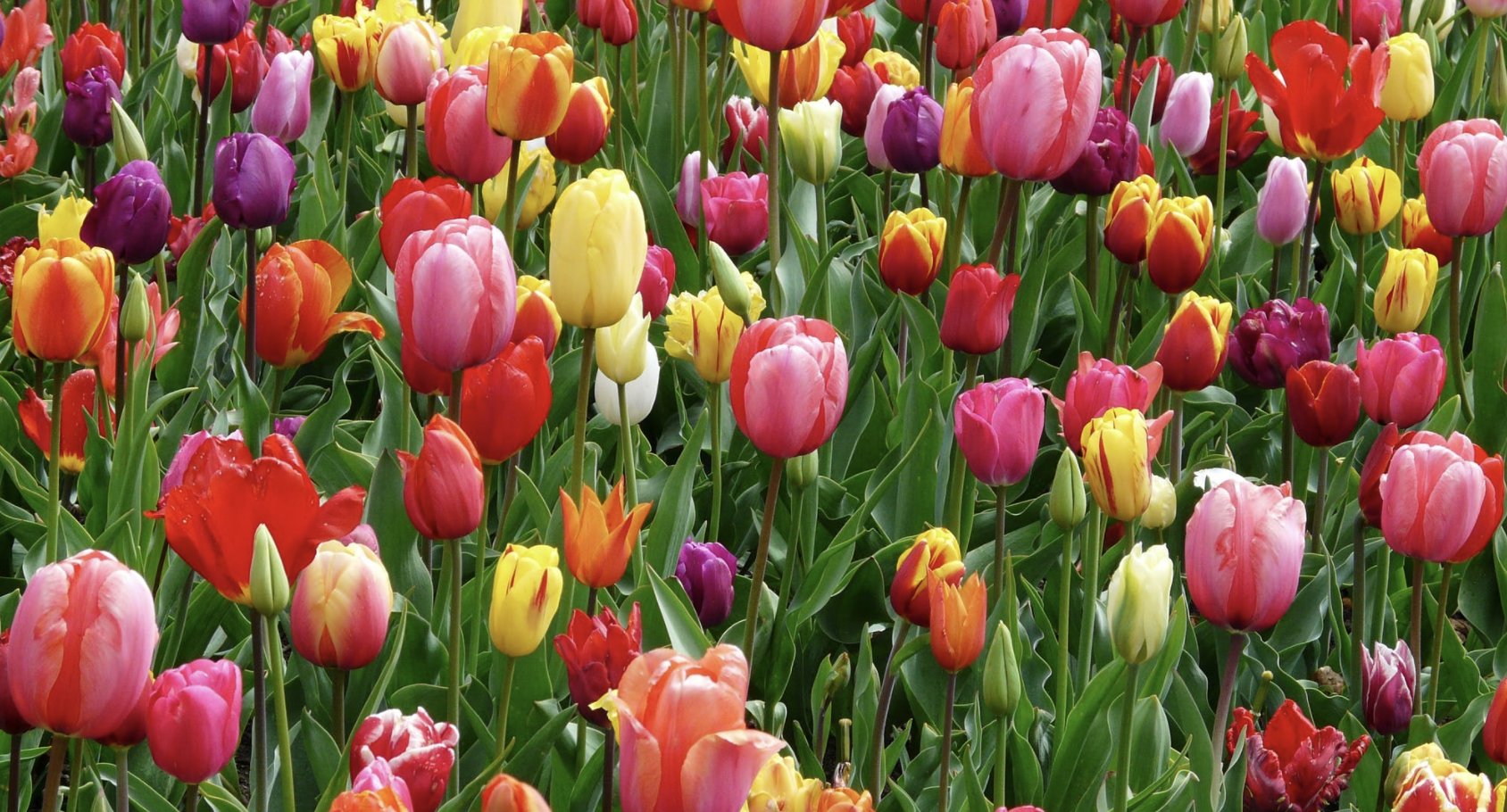 We've been on a roll since March Madness by
adding Rocky 8 to the Incredible PBX® portfolio
. In addition to a native installer, we also added a
VirtualBox image
, a
5-minute CrownCloud setup
, an amazing cloud-based platform for just $25 a year, and an experimental Debian 11, Asterisk 19, and FreePBX 16 platform.
Now that fall is just around the corner, we have tweaked our three new Incredible PBX offerings: Debian 11, Asterisk® 19, and FreePBX® 16. So, if you pride yourself on your pioneering spirit, today's your lucky day. When we're finished, you'll have the first ever Debian 11 platform running the latest releases of both Asterisk and FreePBX.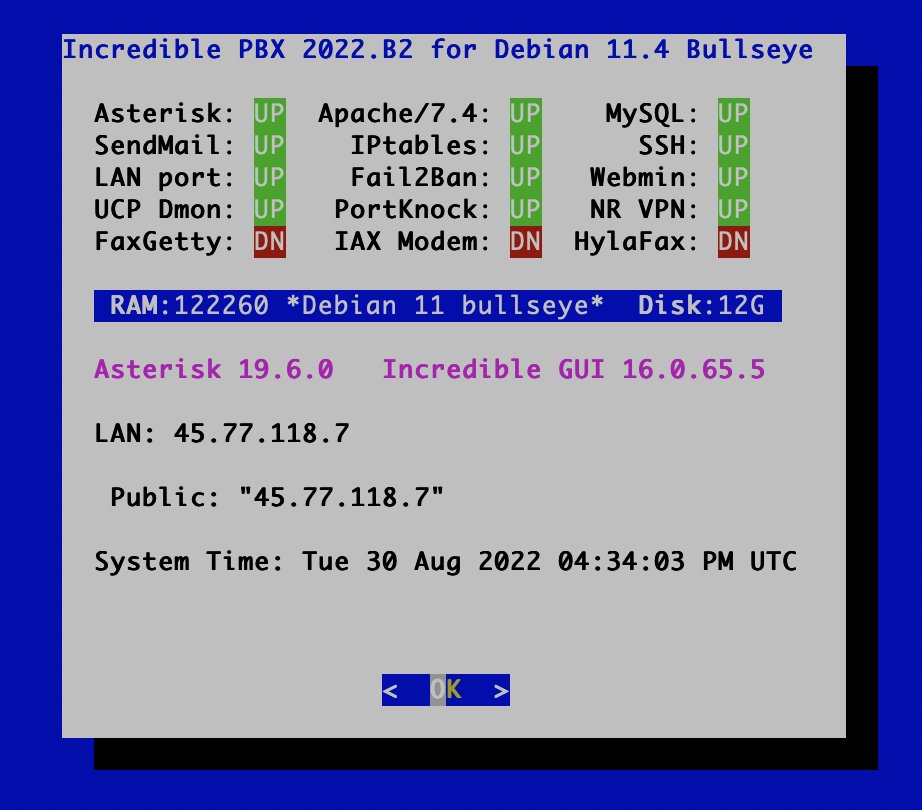 To get started, let's first build a Debian 11 platform with Asterisk 18 and FreePBX 15. This is less bleeding edge technology which means better overall stability if you plan to put this into production. Download Debian 11 Minimal ISO from here. Or you can opt for a Debian 11 install at Vultr, Digital Ocean, CrownCloud, or RackNerd. Just follow the links on the Incredible PBX Wiki.
Once you have your Debian 11 platform up and running, log into your server as root using SSH and issue the following commands:

cd /root
wget http://incrediblepbx.com/IncrediblePBX2021-debian11.sh
chmod +x IncrediblePBX2021-debian11.sh
./IncrediblePBX2021-debian11.sh

Grab a cup of coffee and return in about 30 minutes. Once you reboot your server, you'll be all set to begin your Incredible PBX adventure.
If you'd prefer to walk on the wild side, here's how to upgrade your Debian 11 setup by installing the FreePBX 16 GPL modules and (optionally) Asterisk 19 in lieu of Asterisk 18 LTS:

cd /root
wget http://incrediblepbx.com/incrediblepbx2022-upgrade.tar.gz
tar zxvf incrediblepbx2022-upgrade.tar.gz
rm -f incrediblepbx2022-upgrade.tar.gz
./upgrade-to-IncrediblePBX2022

A prompt displays after the FreePBX 16 installation is finished and before the Asterisk 19 install begins. If you'd prefer to keep the Asterisk 18 LTS release on your server, press Ctrl-C.
Once the upgrade is finished, open the FreePBX GUI as admin and navigate to Admin -> Module Admin and remove the RestAPI module, upgrade and enable the SIPsettings module, and disable the Trunking module. Click the Apply Config button to load the changes.
From the Linux CLI, edit both php.ini files in /etc/php/7.4/cli and /etc/php/7.4/apache2. Uncomment the line that looks like this and change the 1000 value to 5000:

max_input_vars = 1000

Then restart Apache: systemctl restart apache2

You have probably noticed that the Incredible Fax components including HylaFax and AvantFax are not installed. Unfortunately, the Rocky 8 and Debian 11 platforms have broken the fax components. Don't worry though. Somebody will appear out of nowhere and get things going again. So… stay tuned!
There are dozens of tutorials on the Incredible PBX Wiki to get you started if you're new to all of this. Enjoy!
Originally published: Monday, April 4, 2022 Updated: August 30, 2022

---

Need help with Asterisk? Visit the VoIP-info Forum.

---
Special Thanks to Our Generous Sponsors

FULL DISCLOSURE: ClearlyIP, Skyetel, Vitelity, DigitalOcean, Vultr, VoIP.ms, 3CX, Sangoma, TelecomsXchange and VitalPBX have provided financial support to Nerd Vittles and our open source projects through advertising, referral revenue, and/or merchandise. As an Amazon Associate and Best Buy Affiliate, we also earn from qualifying purchases. We've chosen these providers not the other way around. Our decisions are based upon their corporate reputation and the quality of their offerings and pricing. Our recommendations regarding technology are reached without regard to financial compensation except in situations in which comparable products at comparable pricing are available from multiple sources. In this limited case, we support our sponsors because our sponsors support us.


BOGO Bonaza: Enjoy state-of-the-art VoIP service with a $10 credit and half-price SIP service on up to $500 of Skyetel trunking with free number porting when you fund your Skyetel account. No limits on number of simultaneous calls. Quadruple data center redundancy. $25 monthly minimum spend required. Tutorial and sign up details are here.


The lynchpin of Incredible PBX 2020 and beyond is ClearlyIP components which bring management of FreePBX modules and SIP phone integration to a level never before available with any other Asterisk distribution. And now you can configure and reconfigure your new Incredible PBX phones from the convenience of the Incredible PBX GUI.


VitalPBX is perhaps the fastest-growing PBX offering based upon Asterisk with an installed presence in more than 100 countries worldwide. VitalPBX has generously provided a customized White Label version of Incredible PBX tailored for use with all Incredible PBX and VitalPBX custom applications. Follow this link for a free test drive!



Special Thanks to Vitelity. Vitelity is now Voyant Communications and has halted new registrations for the time being. Our special thanks to Vitelity for their unwavering financial support over many years and to the many Nerd Vittles readers who continue to enjoy the benefits of their service offerings. We will keep everyone posted on further developments.

---
---