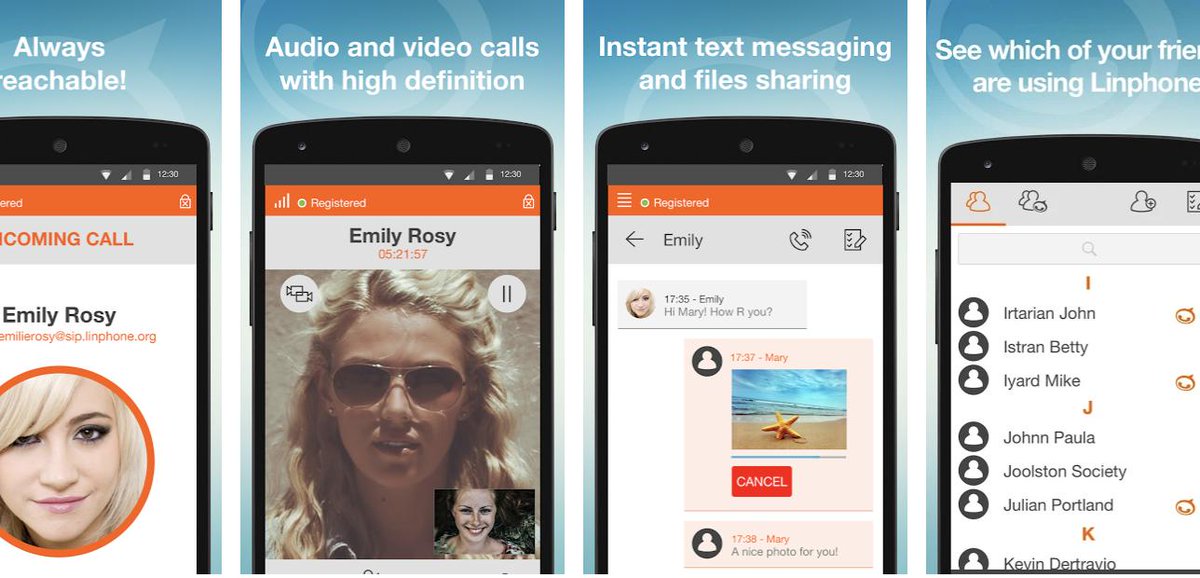 We're rounding out our softphone series today with the perfect complement to Clearly Anywhere for Asterisk® and FreePBX®. Let's face it. SIP URI dialing from extensions is not Asterisk's strong suit which is disappointing since SIP URI calling is free. If you've been following Incredible PBX® 2020 developments this year, you already know that we've pushed everyone to move their VoIP servers to the cloud. You not only get a more flexible PUBLIC platform that lets you go virtually anywhere while preserving home base connectivity for a few bucks a month. A public Asterisk server also lets anyone in the world call your PBX via a SIP URI, and the calls are free from any SIP phone. HINT: Linphone softphones are free!
Today we want to take a fresh look at one of our favorites, Linphone. We call it the perfect complement to Clearly Anywhere because it installs on almost every platform and provides SIP URI communications without any dependence upon a PBX at all. And, just like Clearly Anywhere, multiple devices can connect to the same Linphone account to make and receive calls. Linphone offers free SIP clients for Windows, Mac, Linux, iOS, Android, and many browsers. There's even GPL source code if that's your thing. Here are the download links:
To get started, sign up for a free Linphone account. Now simply download the app of your choice from the links above and run it. Then choose the Assistant option and plug in your username and password. Be sure to Allow Push Notifications so that your phone will ring whenever you get an incoming call. Now all you need is a cellular data plan or a wired or wireless network connection. Anyone can reach you at yourname@sip.linphone.org. When friends sign up, their calls also will be free. You can talk as often and as long as you like.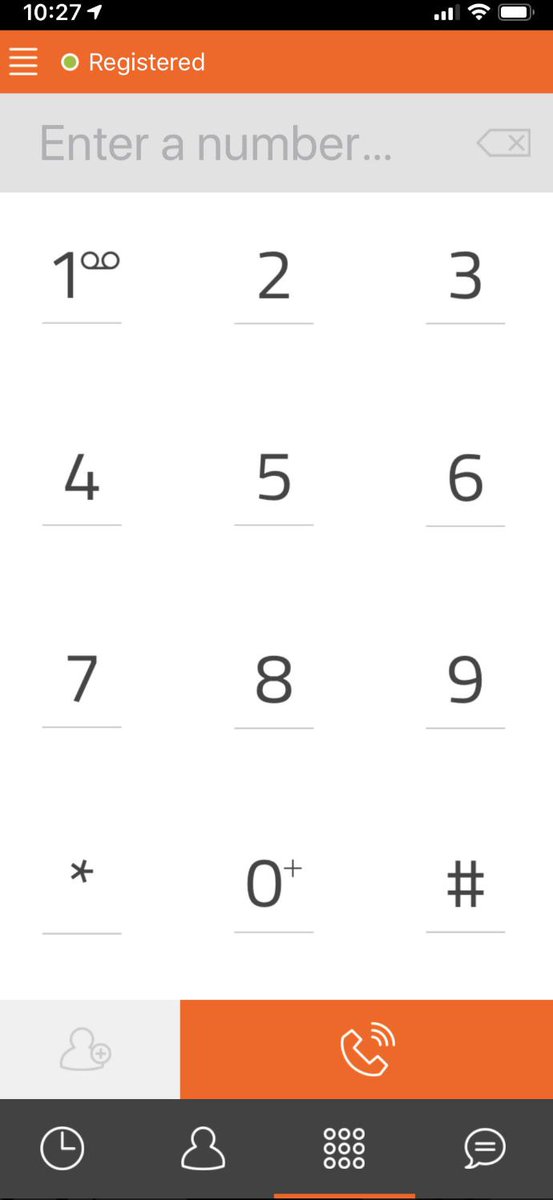 Should you ever lose or forget your password. here's a link that will let you reset it.
The Linphone feature set is downright impressive. Here's what you and your friends will be using at zero cost: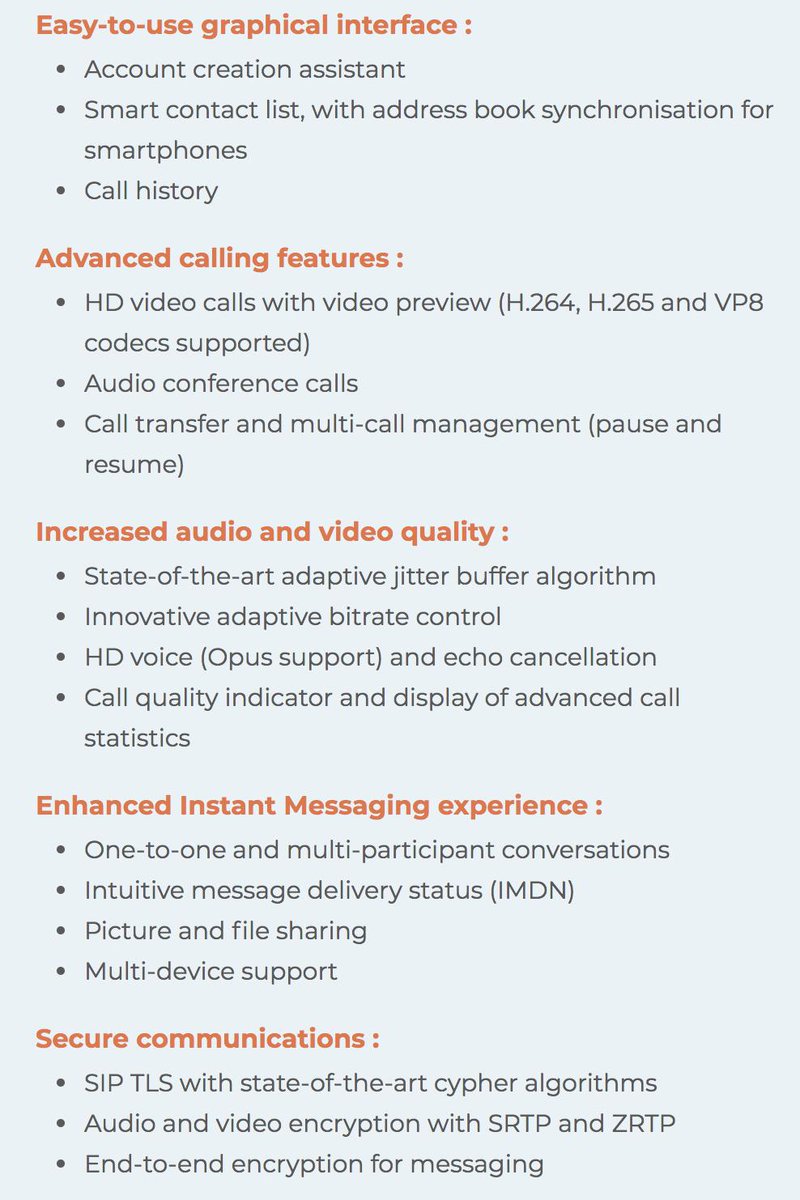 CONFIGURATION TIPS: Missing audio or one-way audio is a common problem on SIP calls especially if your phone is sitting behind a NAT-based router. For best results, configure your account in the Linphone app to use UDP for the Transport, Disable the Outbound Proxy, configure stun.linphone.org as the Stun Server, and enable ICE. In Network settings, turn off IPv6 and Media Encryption. In Audio Settings, enable Opus, G.722, PCMU, and PCMA only. In Video Settings, enable both VP8 and H.264. Then close the app and reopen it.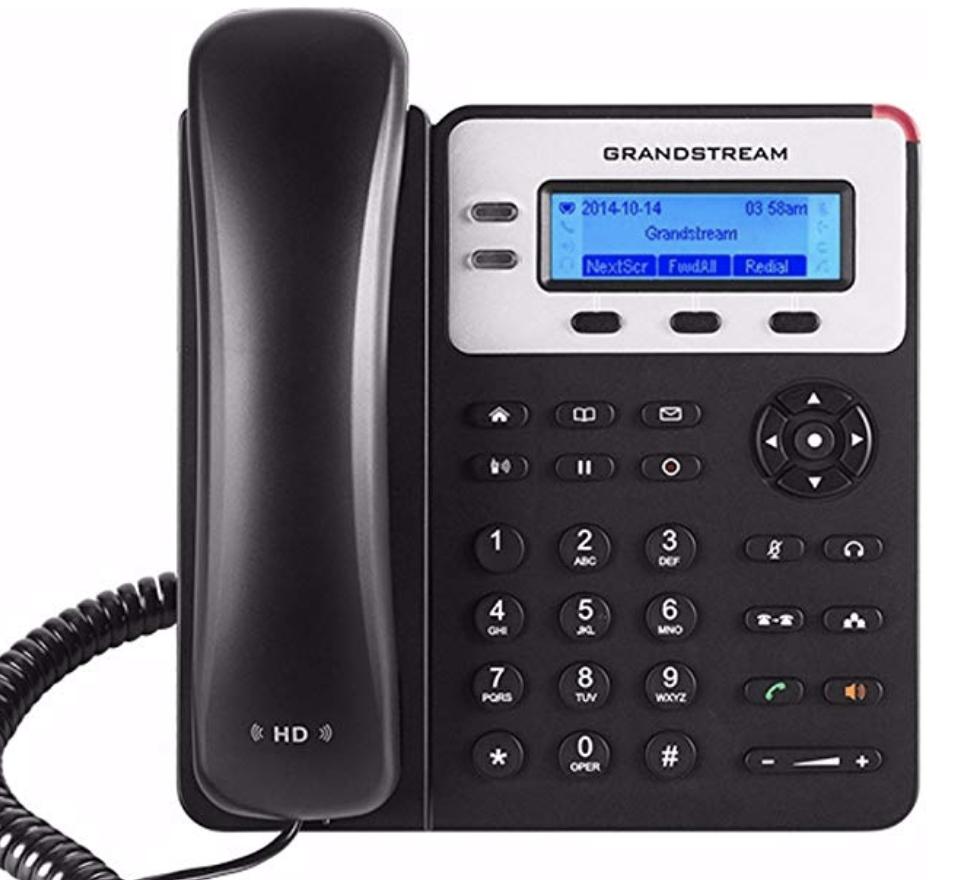 Once you have your Linphone credentials, another option in addition to using one of the SIP clients above is to acquire a stand-alone SIP telephone which can easily be connected to your Linphone SIP account. While there are literally hundreds of SIP telephones from which to choose, here's a $40 offering from Grandstream that we like. It's available from Amazon.1 Also consider Incredible PBX phones which take SIP communications to a whole new level.


Unlike other proprietary communications apps, the beauty of using Linphone with its native SIP URI support is you can call any SIP phone in the world for free whether the recipient uses Linphone or not. For example, to annoy your friends and spammers, you can transfer their calls to Lenny: 2233435945@sip2sip.info. And here are some other SIP URI calls you might want to try. Store any or all of them in your Linphone Phonebook.

Your Linphone Friend - friend-name@sip.linphone.org
Yahoo News Headlines - news@demo.nerdvittles.com
Yahoo News Headlines - 951@demo.nerdvittles.com
Weather by Zip Code  - weather@demo.nerdvittles.com
Weather by Zip Code  - 947@demo.nerdvittles.com
Directory Assistance - information@demo.nerdvittles.com
Directory Assistance - 411@demo.nerdvittles.com
Call Any TollFree #  - **1800XXXXXXX@tollfree.future-nine.com

There are now more than 2,000 VoIP networks worldwide that support SIP URI access. Any person or organization with an account on any of these networks can be reached at no cost via SIP URI or via several hundred PSTN numbers. Using a SIP URI dialing prefix, you can call any referenced network@sipbroker.com. For example, *656news@sipbroker.com would reach the Nerd Vittles News Headlines from Yahoo. Or, from a PSTN phone, choose a local access number from the SipBroker worldwide directory, e.g. 702-789-0530 and then dial *656951 at the prompt for Yahoo News from Nerd Vittles. Call enabled PBX extensions the same way.
If you want to associate a phone number with your Linphone SIP URI, you can do it in a couple of ways. First, using a smartphone, you can link your cell number to Linphone within the Linphone app itself. If you have a free DID from IPComms, you can point it to your Linphone SIP URI. If you have a $1/month CallCentric DID, it can also be pointed to your Linphone SIP URI.
There's one more nice surprise. Linphone accounts work much like the old key telephones and Google Voice setup that we all knew and loved. What that means is you can register the same Linphone account on multiple phones in different places.
Calling Linphone Users from Incredible PBX
Since Linphone doesn't technically assign phone numbers to users' accounts, you still need a way for PBX extensions to contact Linphone users. The easiest way is to create a Custom Extension for every Linphone user account you need to reach. In the FreePBX GUI, navigate to Applications -> Extensions -> Add Extension -> Custom Extension. Assign an Extension Number and Name to the custom extension. Then click on the Advanced tab. In the Dial field, enter the SIP URI for the Linphone user, e.g. SIP/username@sip.linphone.org. Click Submit and then Reload the Dialplan.
Originally published: Monday, October 19, 2020
---

Need help with Asterisk? Visit the VoIP-info Forum.

---
Special Thanks to Our Generous Sponsors

FULL DISCLOSURE: ClearlyIP, Skyetel, Vitelity, DigitalOcean, Vultr, VoIP.ms, 3CX, Sangoma, TelecomsXchange and VitalPBX have provided financial support to Nerd Vittles and our open source projects through advertising, referral revenue, and/or merchandise. As an Amazon Associate and Best Buy Affiliate, we also earn from qualifying purchases. We've chosen these providers not the other way around. Our decisions are based upon their corporate reputation and the quality of their offerings and pricing. Our recommendations regarding technology are reached without regard to financial compensation except in situations in which comparable products at comparable pricing are available from multiple sources. In this limited case, we support our sponsors because our sponsors support us.


BOGO Bonaza: Enjoy state-of-the-art VoIP service with a $10 credit and half-price SIP service on up to $500 of Skyetel trunking with free number porting when you fund your Skyetel account. No limits on number of simultaneous calls. Quadruple data center redundancy. $25 monthly minimum spend required. Tutorial and sign up details are here.


The lynchpin of Incredible PBX 2020 and beyond is ClearlyIP components which bring management of FreePBX modules and SIP phone integration to a level never before available with any other Asterisk distribution. And now you can configure and reconfigure your new Incredible PBX phones from the convenience of the Incredible PBX GUI.


VitalPBX is perhaps the fastest-growing PBX offering based upon Asterisk with an installed presence in more than 100 countries worldwide. VitalPBX has generously provided a customized White Label version of Incredible PBX tailored for use with all Incredible PBX and VitalPBX custom applications. Follow this link for a free test drive!



Special Thanks to Vitelity. Vitelity is now Voyant Communications and has halted new registrations for the time being. Our special thanks to Vitelity for their unwavering financial support over many years and to the many Nerd Vittles readers who continue to enjoy the benefits of their service offerings. We will keep everyone posted on further developments.

---
---
This phone requires a wired network connection. Some of our purchase links refer users to Amazon when we find their prices are competitive for the recommended products. Nerd Vittles receives a small referral fee from Amazon to help cover the costs of our blog. We never recommend particular products solely to generate Amazon commissions. However, when pricing is comparable or availability is favorable, we support Amazon because Amazon supports us. [↩]