OK. We're not going to bring Mobile Computing down to the teepee level, but we have decided to dedicate a column regularly to Mobile Internet developments in the marketplace. Of course, our major focus will remain the impact on unified communications and especially Asterisk®, FreeSWITCH™, PBX in a Flash™, and Incredible PBX™. The idea here is to document a design that lets road warriors travel with the same communications dexterity that they have at home or in the home office. In other words, our vision is a mobile computing environment that makes travel status transparent. Things that worked a certain way in the office should work similarly on the road or in the comfort of your Motel 6 suite. 🙂
To get 2016 started on the right foot, we want to lay out some of the technology that's available to the road warrior who spends a significant amount of time in an automobile. Our objective today is to help you choose that next set of wheels, the proverbial perfect vehicle. We began documenting some of what we're looking for in our December Mobile Internet column. Today we'll follow up with more details and some real-world feedback. What we'll be covering in coming months applies equally to those that travel for pleasure as well as those that do it for a living. Unless you prefer hiding in your Man Cave, we hope you'll find something useful that makes travel away from your home office amenities easier and less intimidating.
Let's begin by documenting some of our inexpensive must-haves. These can round out your vehicle shopping list without much impact on the cost of a vehicle: cup holders (lots of them), cigarette lighter connections (lots of them), USB ports (lots of them), and compartments especially those with access to power or USB ports. Another must have for us was a fold down table for the back seat. These come standard in Mercedes S Class sedans as well as the Jaguar XJ. For other vehicles, you'll need to consider aftermarket options which is a little surprising when you consider that every airline seat has had fold down tables FOREVER. In their haste to roll out the latest gee whiz features, many car manufacturers have forgotten the basic essentials that make all of this technology useful. But there's hope. General Motors is among those that have finally awakened to the 21st century. Our best advice is this. Before you get swept away by the self-parking car, take a quick look inside the cabin and consider whether the vehicle has the road warrior essentials.
Now for the fun stuff. Take a quick look at this AutoBytel article which ticks off some of the more interesting high tech features that are available in the marketplace today: GPS-linked temperature control, a sensor that provides a text alert if someone is hiding in your car, a collection of audio and visual alerts if the car senses that you are distracted or falling asleep at the wheel, self-parking vehicles, night vision with pedestrian detection, adaptive cruise control that adjusts your speed based upon the speed of the vehicle in front of you, blind spot detection that provides visual warnings on your side view mirrors when a vehicle is cruising along beside you at 70+ mph, lane departure warnings which include console alerts, buzzing your seat, or adjusting your steering wheel to guide you back into your lane. And, last but not least, the latest Tesla which can drive itself under certain highway conditions. In case you haven't guessed, none of this technology comes cheap. Typically, the features first appear in the high end cars and require the purchase of even higher priced, factory-installed options. Then they trickle down to less costly vehicles as the price of the technology drops.
Here's our two cents worth of advice on some of these features. We happen to live in the southeastern United States so we really don't need a GPS to tell us to turn on the air conditioner. Almost any road warrior's dream machine will have automatic temperature control. That's as much technology as you need to stay cool in the summer and warm in the winter.
A sensor to tell us someone is hiding inside our car is another clever idea, but we much prefer a vehicle that can lock itself when you leave the vehicle or when you place the vehicle in motion. Newer GM vehicles can also sound an alarm if someone sticks a hand into your window while you're stopped at a traffic light. Works great unless people are passing you things while parked in a carpool line.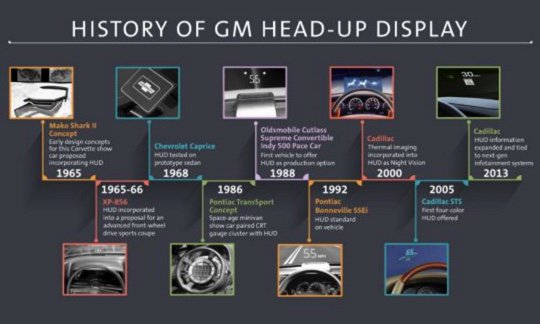 If you're a road warrior that does a lot of night driving, all of the high tech features you can find that help you drive and stay awake at the wheel are terrific additions. Not mentioned in the AutoBytel article is one of our favorites that's actually been around for decades. The head-up display (HUD) appears on the lower part of the driver's windshield. It shows information such as your speed and the speed limit without taking your eyes off the road. For the science behind it, see this article.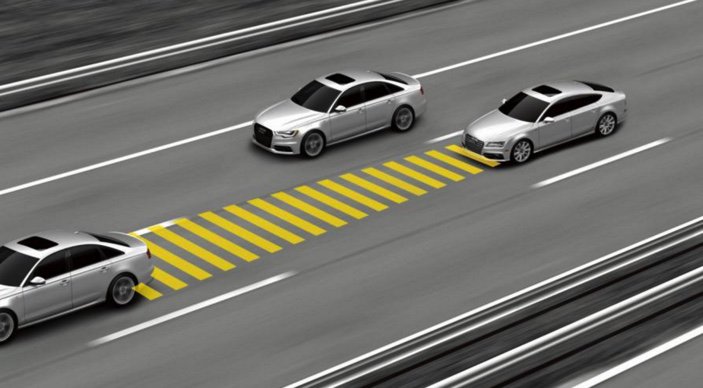 If you're a road warrior that spends considerable time commuting in heavy traffic or driving on interstates, adaptive cruise control is the best invention since sliced bread. It doesn't completely drive the car for you, but it reduces your need to stay 99.9% focused on what's in front of you every second of the trip. You simply set the separation distance between your vehicle and the vehicle in front of you, and radar in your vehicle does the rest, adjusting your speed to keep you at or below the cruise control speed you set for your vehicle while preserving the spacing you predefined. Newer versions of adaptive cruise control include support for bringing your vehicle to a complete stop at traffic signals. The best testimonial we can provide is this. Once you have a vehicle with adaptive cruise control, you'll never buy another vehicle without it. It's that good!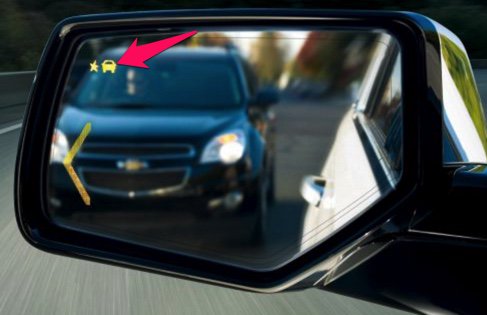 Blind spot detection is another radar-based feature. Visual side view mirror alerts are provided whenever something is hiding in your vehicle's blind spot. Of course, you can accomplish much the same thing by adding supplemental wide-view (blindspot) mirrors to your existing side view mirrors at considerably less cost. However, the radar-enhanced version typically is bundled with features such as adaptive cruise control and lane departure alerts so there is no additional cost for the convenience. Just be sure to test them for accuracy before dispensing with turning your head to check for vehicles. We've actually had a vehicle in which the sensors were incorrectly positioned. Merging into traffic without any visual warning of what's beside you is a quick ticket to the body shop, both for the car and for you.

Lane departure alerts and autocorrection are equally important for those that spend endless hours on long stretches of boring highway. The other essential ingredient for every road warrior is the smartphone app, Waze. Between hazard alerts, speed trap notifications, and directions, it's the single-most important traveling enhancement that's come along in a very long time. Think of it as you free copilot. It can watch for things up ahead and alert you to problems before you actually encounter them. Because its data is based upon real-time data and feedback from thousands of road warriors, it has no equal in terms of accuracy. See our first article in this series for more details.

Wireless charging is another feature that has been touted by many of the Android device manufacturers. In the case of Samsung, the technology was available in the Galaxy Note 4 except for the back cover which can be replaced easily. Surprisingly, Apple has completely ignored it thus far. There are, of course, aftermarket cases that will bring wireless charging to any smartphone including the iPhones. Beginning with some 2014 models, General Motors, Chrysler, and Toyota began integrating wireless charging stations into the center consoles of some of their vehicles. By 2017, most car manufacturers probably will support it either as an included or add-on accessory.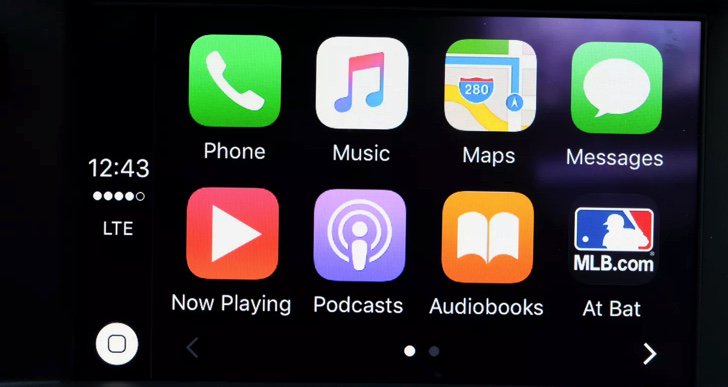 No review of automotive technology would be complete without mention of Apple CarPlay and Android Auto, the two smartphone integration systems from America's finest software development companies. One can only hope that the car manufacturers see the light and drop their insistence upon their own proprietary consoles. Both Apple CarPlay and Android Auto provide navigation, messaging, and numerous music platforms including Spotify, Pandora, Google Play Music, and Apple Music. Many newer vehicles offer one or the other, and some offer both. The systems also are available as aftermarket add-ons. For an excellent review of the two competing systems, take a look at this CNET review. Our only complaint with Apple CarPlay at the moment is the inability to add applications other than those that Apple has chosen for you. That means no Google Maps and no Waze, at least for now. For an excellent interview with the man behind both technologies at General Motors, see this article from The Verge.
So which vehicle did we choose for our Mobile Internet Lab? Well, come back next month and we'll take you for a ride as we review the best WiFi Hotspots to complement that new set of wheels. We'll consider offerings from Sprint, T-Mobile, Verizon, and AT&T so there will be something for almost everybody with a smartphone.
Originally published: Monday, January 18, 2016
---
9 Countries Have Never Visited Nerd Vittles. Got a Friend in Any of Them https://t.co/wMfmlhiQ9y #asterisk #freepbx pic.twitter.com/TPFGZbqWB6

— Ward Mundy (@NerdUno) April 22, 2016
---

Need help with Asterisk? Visit the PBX in a Flash Forum.

---
Special Thanks to Our Generous Sponsors

FULL DISCLOSURE: ClearlyIP, Skyetel, Vitelity, DigitalOcean, Vultr, VoIP.ms, 3CX, Sangoma, TelecomsXchange and VitalPBX have provided financial support to Nerd Vittles and our open source projects through advertising, referral revenue, and/or merchandise. As an Amazon Associate and Best Buy Affiliate, we also earn from qualifying purchases. We've chosen these providers not the other way around. Our decisions are based upon their corporate reputation and the quality of their offerings and pricing. Our recommendations regarding technology are reached without regard to financial compensation except in situations in which comparable products at comparable pricing are available from multiple sources. In this limited case, we support our sponsors because our sponsors support us.


BOGO Bonaza: Enjoy state-of-the-art VoIP service with a $10 credit and half-price SIP service on up to $500 of Skyetel trunking with free number porting when you fund your Skyetel account. No limits on number of simultaneous calls. Quadruple data center redundancy. $25 monthly minimum spend required. Tutorial and sign up details are here.


The lynchpin of Incredible PBX 2020 and beyond is ClearlyIP components which bring management of FreePBX modules and SIP phone integration to a level never before available with any other Asterisk distribution. And now you can configure and reconfigure your new Incredible PBX phones from the convenience of the Incredible PBX GUI.


VitalPBX is perhaps the fastest-growing PBX offering based upon Asterisk with an installed presence in more than 100 countries worldwide. VitalPBX has generously provided a customized White Label version of Incredible PBX tailored for use with all Incredible PBX and VitalPBX custom applications. Follow this link for a free test drive!



Special Thanks to Vitelity. Vitelity is now Voyant Communications and has halted new registrations for the time being. Our special thanks to Vitelity for their unwavering financial support over many years and to the many Nerd Vittles readers who continue to enjoy the benefits of their service offerings. We will keep everyone posted on further developments.

---
---
Some Recent Nerd Vittles Articles of Interest…