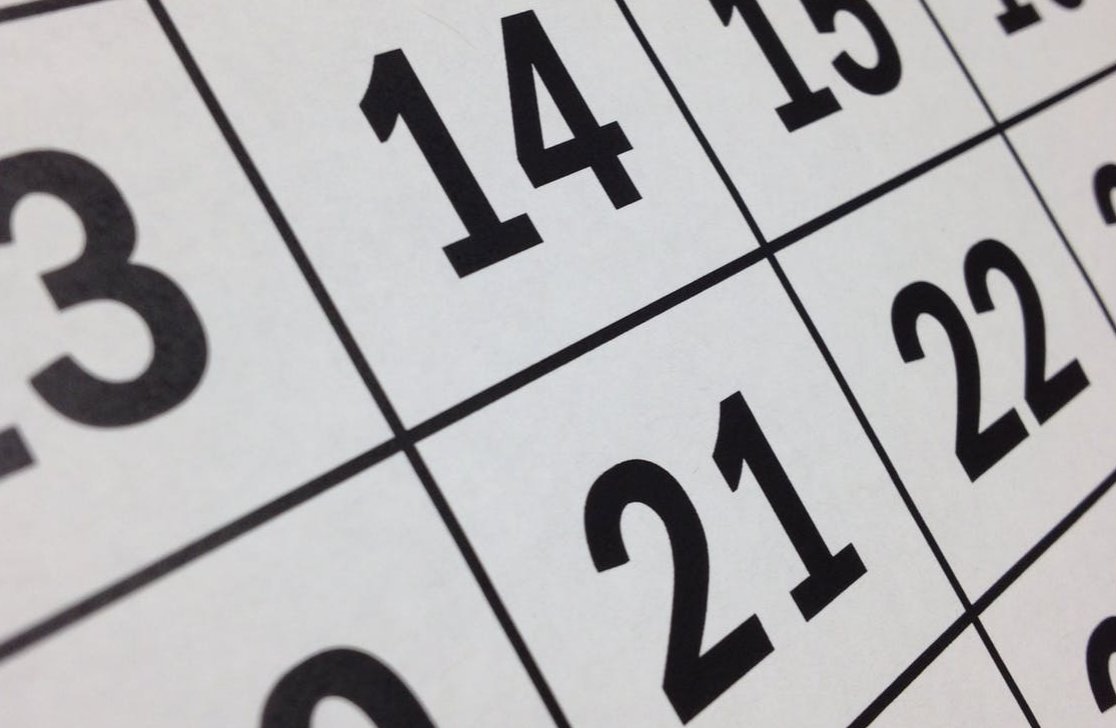 We try not to get too caught up in the Black Friday frenzy each year, but the 2017 edition is turning into a day to remember. We'll tick off a few of our favorite offerings and encourage all of you to post your discoveries in the comments. And, of course, there are web sites specifically devoted to Black Friday, and we won't compete with their broader coverage if you happen to be in a shopping mood. Be sure to check out Brad's Deals.
Sprint (almost) Free 1-Year Unlimited* Plan. For those of you that were burned when RingPlus went out of business, there's now a terrific way to put that Sprint-compatible phone to good use. Sprint is once again offering their unlimited talk, text, and data plan with the usual fine print at (almost) no cost for a full year. You don't have to be a Verizon customer to qualify. All you need is a compatible Sprint/Verizon phone and an existing phone number. Most VoIP numbers seem to work. Here's a tip to save you hours of frustration talking to Sprint. Don't try to port a VoIP number if you don't have an existing cellphone number to transfer. Instead, buy a TracFone BYO Smartphone kit at WalMart for under $10. When you activate TracFone with your existing smartphone, sign up for the least costly plan which is $15 a month. You'll have a choice of using AT&T, Verizon, or T-Mobile with your existing smartphone. Just be sure your phone is unlocked and supports the carrier you choose. All three are available in the TracFone BYOP kit. Once you're sure the number is working, write down the last 15 digits of the TracFone SIM card number you used. That becomes your account number when you port the line to Sprint. Log into your TracFone account, click on your phone number and set an Alias for your name. Make it 0000, and that becomes your PIN for porting purposes. Now you're ready to sign up for Sprint service. Use your TracFone number and everything should work within minutes. Be sure the name on your Sprint and TracFone accounts is the same. With the Sprint offer, you pay $13 to get a SIM card overnight, and then you pay taxes and fees every month. No other charges as long as you choose automatic credit card billing. Here's the signup link. NOTE: Sprint is now offering a free Hulu account on their unlimited plan, but it doesn't seem to work for this unlimited plan. Typical Sprint.
Samsung Electronics Deals. For four days only beginning Thanksgiving Day, Samsung is offering huge savings on their latest smartphones, tablets, and TVs including up to $400 savings on a new Galaxy S8 or Note8 when you trade in an eligible phone. Samsung Q7 QLED TVs are also discounted up to 45%. Here's a Forbes link describing all of the deals.
Hosting Provider Deals. If you're in the market for a new hosting provider, be sure to check out LowEndBox.com for their Top 10 Black Friday offerings including OpenVZ, KVM, Storage VPS, and bare metal dedicated server platforms. Can you beat our OpenVZ deal below?
Vitelity 4-Channel DID Deal. Vitelity has been a long-time supporter of all of the open source projects championed by Nerd Vittles. Their offer to Nerd Vittles readers remains one of the best VoIP deals on the planet. For $3.99 a month, you get a DID with unlimited incoming calls (four-at-a-time) in your choice of more than 3,000 Tier A rate centers around the U.S. Just use our special Nerd Vittles sign-up link to register.
1-Year Free 3CX PBX in the Cloud. If you want to compare a commercial platform to free VoIP platforms such as Incredible PBX®, FreePBX®, Wazo®, and Issabel®, there's never been a better time. 3CX is offering Nerd Vittles readers a full-year of their best-of-breed commercial PBX with unlimited extensions as well as a boatload of Unified Communications services at no cost. Here's the signup link to get started.
Lowest Cost OpenVZ Platform for Incredible PBX. If monthly cost is your primary criteria for a cloud-based VoIP platform and you want the most bang for your buck (literally), then you'll be hard-pressed to beat our special deal from HiFormance. For $13 a year, you get an OpenVZ platform with 2GB RAM, 20GB SSD, 2TB of monthly bandwidth, and awesome performance. Our speed test results looked like this:

Testing download speed.....................
Download: 794.98 Mbit/s
Testing upload speed.......................
Upload: 284.95 Mbit/s

Cord-Cutters Delight. If you have not yet cut the cord with your cable TV provider, now is the time. DirecTV Now offers 60+ channels for $35 a month. If you have an AT&T Unlimited cellphone plan, you get a $25 a month credit that reduces the cost of DirecTV Now to just $10 a month. You can add HBO or Cinemax for an extra $5 per month. And a 100-hour DVR is just around the corner. You'll need a streaming device to go with each of your TVs to use DirecTV Now. It's a perfect time to buy Google's Chromecast which will be on sale at WalMart and BestBuy for $20 on Black Friday, $25 at Target. Our favorite remains the Roku 4K Streaming Stick Plus. With 1 Month of DirecTV Now + 1 Month Showtime + $5 VUDU Credit, WalMart will have it for $48.00 on Black Friday. Better yet, if you prepay for four months of DirecTV Now, AT&T will throw in a free Apple TV 4K, a $180 value. Details here. Be advised that DirecTV Now does not (yet) stream in 4K. And, speaking of 4K TVs, you can't beat Roku TVs which have streaming support built into the TV. Check out these deals:
43-inch Polaroid 4K TV with Chromecast for $230 at Target
49-inch TCL 4K Roku TV for $350 ($100 off) at Target
50-inch Sharp 4K Roku TV for $180 ($120 off) at BestBuy
55-inch Samsung 4K Ultra HD Smart TV for $897.99 ($302 off) at Amazon
60-inch Hitachi 4K Roku TV for $400 ($200 off) at H-E-B
60-inch Vizio 4K Smart HDR Ultra HDTV for $700 ($270 off + $200 gift card) at Dell
Costco Black Friday Deals. If you're as big a fan of Costco as we are, then you're in for a treat on Black Friday. You can snag a pair of Google Home devices for $179. That's $50 off. There also are great deals on Xbox One S and Playstation 4 and many Dell computers. Details here.
Have a Happy Thanksgiving!
Originally published: Tuesday, November 21, 2017
---
Support Issues. With any application as sophisticated as this one, you're bound to have questions. Blog comments are a difficult place to address support issues although we welcome general comments about our articles and software. If you have particular support issues, we encourage you to get actively involved in the PBX in a Flash Forum. It's the best Asterisk tech support site in the business, and it's all free! Please have a look and post your support questions there. Unlike some forums, the PIAF Forum is extremely friendly and is supported by literally hundreds of Asterisk gurus and thousands of users just like you. You won't have to wait long for an answer to your question.
---

Need help with Asterisk? Visit the PBX in a Flash Forum.

---
Special Thanks to Our Generous Sponsors

FULL DISCLOSURE: ClearlyIP, Skyetel, Vitelity, DigitalOcean, Vultr, VoIP.ms, 3CX, Sangoma, TelecomsXchange and VitalPBX have provided financial support to Nerd Vittles and our open source projects through advertising, referral revenue, and/or merchandise. As an Amazon Associate and Best Buy Affiliate, we also earn from qualifying purchases. We've chosen these providers not the other way around. Our decisions are based upon their corporate reputation and the quality of their offerings and pricing. Our recommendations regarding technology are reached without regard to financial compensation except in situations in which comparable products at comparable pricing are available from multiple sources. In this limited case, we support our sponsors because our sponsors support us.


BOGO Bonaza: Enjoy state-of-the-art VoIP service with a $10 credit and half-price SIP service on up to $500 of Skyetel trunking with free number porting when you fund your Skyetel account. No limits on number of simultaneous calls. Quadruple data center redundancy. $25 monthly minimum spend required. Tutorial and sign up details are here.


The lynchpin of Incredible PBX 2020 and beyond is ClearlyIP components which bring management of FreePBX modules and SIP phone integration to a level never before available with any other Asterisk distribution. And now you can configure and reconfigure your new Incredible PBX phones from the convenience of the Incredible PBX GUI.


VitalPBX is perhaps the fastest-growing PBX offering based upon Asterisk with an installed presence in more than 100 countries worldwide. VitalPBX has generously provided a customized White Label version of Incredible PBX tailored for use with all Incredible PBX and VitalPBX custom applications. Follow this link for a free test drive!



Special Thanks to Vitelity. Vitelity is now Voyant Communications and has halted new registrations for the time being. Our special thanks to Vitelity for their unwavering financial support over many years and to the many Nerd Vittles readers who continue to enjoy the benefits of their service offerings. We will keep everyone posted on further developments.

---
---
Some Recent Nerd Vittles Articles of Interest…