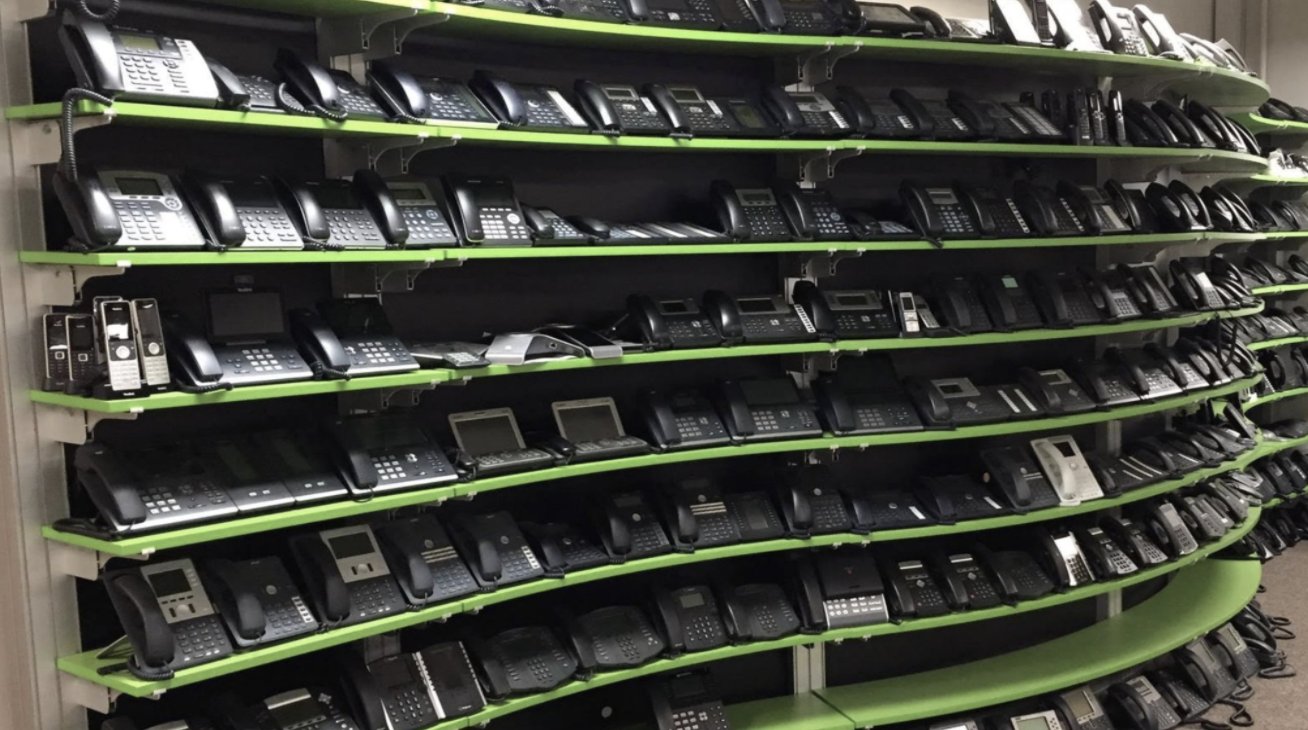 It's been a long dry spell for the OSS Endpoint Manager component for FreePBX®. Today we're pleased to announce its glorious return for the Incredible PBX® 2020 platform. While Incredible PBX 2020 included the EPM module, getting it to function reliably was a challenge. And that's putting it charitably. Well, those days are over by simply installing our new EPM upgrade that provides templates for more than 100 SIP phones from Aastra, AudioCodes, Cisco, Linksys, Sipura, CloudTC, Digium, Grandstream, Intelbras, Mitel, Norphonic, Patton, Polycom, Snom, Thomson, Unidata, Xorcom, and Yealink including V70, V80, and Dreamwave models. And the icing on the cake is that ClearlyIP has just announced a new web-based endpoint configurator that is just around the corner. We'll keep you posted.
Prerequisites. You'll need an Incredible PBX 2020 base platform which already includes the last OSS EPM module from Andrew Nagy. If you're using a different flavor of FreePBX, you'll need to first install the OSS Endpoint Manager using the Module Admin utility.
Cautionary Note: Because our new configurator basically loads a snapshot of OSS Endpoint Manager on top of the existing software, it's worth mentioning that any existing settings you've made in your current OSS EPM configuration will be overwritten. So we would caution you to make a full backup of your server before you begin just in case something comes unglued. You can install the latest Incredible PBX 2020 backup and restore components and make a backup like this:

cd /root
wget http://incrediblepbx.com/incrediblebackup2020.tar.gz
tar zxvf incrediblebackup2020.tar.gz
rm -f incrediblebackup2020.tar.gz
./incrediblebackup2020


Upgrading OSS Endpoint Manager. Once you have a good backup, you're ready to install the new OSS EPM update. While still logged into the Linux CLI as root, issue these commands:

cd /
wget http://incrediblepbx.com/endpointman.tar.gz
tar zxvf endpointman.tar.gz
rm -f endpointman.tar.gz
cd /root/endpointman
mysql -u root -ppassw0rd asterisk < epm-tables.sql
fwconsole reload
fwconsole restart


Accessing OSS EPM Package Manager. Using a web browser, log in to the FreePBX GUI as admin. Access the OSS Endpoint Manager in the Settings tab. Click on the Options bar on the right and choose Package Manager. DO NOT CLICK Check for Update. There aren't any, and there's a nasty bug when you click Update. All available phone setups should now appear and be ready for use.
Fixing the Check for Update Bug. If you accidentally click the Update button, you will damage the ability to make future changes in Package Manager. To fix this, drop down to the Linux CLI and issue the following commands:

cd /var/www/html/admin/modules/endpointman/install
cp setup.php /var/www/html/admin/modules/_ep_phone_modules/


Updating OSS EPM Package Manager. We know that some of you have actually developed templates for other phones that are not yet supported in OSS EPM. Please post your additions in this thread on the new VoIP-info Forum, and we will also add them to the default build for future new users. This post from @krzykat documents how to add these new templates to your server in the Settings -> Package Import tab without damaging your existing setup.

Originally published: Monday, June 8, 2020

---

Need help with Asterisk? Visit the VoIP-info Forum.

---
Special Thanks to Our Generous Sponsors

FULL DISCLOSURE: ClearlyIP, Skyetel, Vitelity, DigitalOcean, Vultr, VoIP.ms, 3CX, Sangoma, TelecomsXchange and VitalPBX have provided financial support to Nerd Vittles and our open source projects through advertising, referral revenue, and/or merchandise. As an Amazon Associate and Best Buy Affiliate, we also earn from qualifying purchases. We've chosen these providers not the other way around. Our decisions are based upon their corporate reputation and the quality of their offerings and pricing. Our recommendations regarding technology are reached without regard to financial compensation except in situations in which comparable products at comparable pricing are available from multiple sources. In this limited case, we support our sponsors because our sponsors support us.


BOGO Bonaza: Enjoy state-of-the-art VoIP service with a $10 credit and half-price SIP service on up to $500 of Skyetel trunking with free number porting when you fund your Skyetel account. No limits on number of simultaneous calls. Quadruple data center redundancy. $25 monthly minimum spend required. Tutorial and sign up details are here.


The lynchpin of Incredible PBX 2020 and beyond is ClearlyIP components which bring management of FreePBX modules and SIP phone integration to a level never before available with any other Asterisk distribution. And now you can configure and reconfigure your new Incredible PBX phones from the convenience of the Incredible PBX GUI.


VitalPBX is perhaps the fastest-growing PBX offering based upon Asterisk with an installed presence in more than 100 countries worldwide. VitalPBX has generously provided a customized White Label version of Incredible PBX tailored for use with all Incredible PBX and VitalPBX custom applications. Follow this link for a free test drive!



Special Thanks to Vitelity. Vitelity is now Voyant Communications and has halted new registrations for the time being. Our special thanks to Vitelity for their unwavering financial support over many years and to the many Nerd Vittles readers who continue to enjoy the benefits of their service offerings. We will keep everyone posted on further developments.

---
---