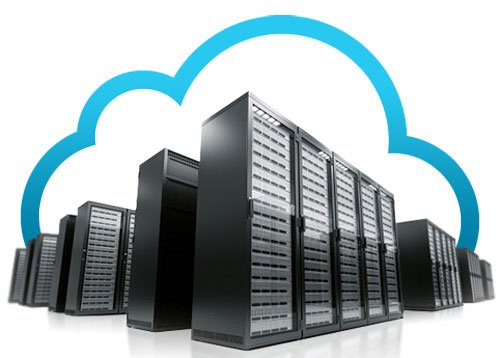 Once upon a time, spending $15 to $50 a month for a cloud-based KVM platform to manage your Asterisk® PBX was considered a good deal. But, in the words of Bob Dylan, Times They Are A-Changin'. Our testing over the past couple years confirms that paying premium prices for Google or Amazon EC2 VoIP platforms is nothing short of a waste of money. Today we're pleased to recommend five cloud providers to host your VoIP server that range in price from $2 to $5 a month. We've used all five and have never experienced a single hiccup. Better yet, you won't have to worry about power outages, IP address changes, and hardware failures. All five of these providers offer Debian 10 and CentOS 7 platforms to complement Incredible PBX 2021, Incredible PBX 2021 PUBLIC, and Incredible PBX 2020 and PUBLIC implementations.
What separates our two $5 a month providers from the rest of the pack are three noteworthy considerations: business longevity, location diversity, and scalability. While Vultr and Digital Ocean both provide referral credits to Nerd Vittles, suffice it to say that has no bearing on our unqualified endorsement of these two platforms. Both also offer system backups for an additional 20% of the monthly platform cost. For those with PBX platform requirements that don't exceed 10 simultaneous calls, the $5 offerings are more than adequate. And, if your requirements change moving forward, it's easy to scale up to a more robust platform.
In the middle of the pack price-wise is OVH starting at $3.50 a month for their 100Mbps Starter KVM with a free snapshot. For those in the United States, their nearest data center is in Eastern Canada; however, multiple locations are available in Europe and the Asian Pacific.
Last but not least are two more recent providers. HotlineServers offers a $3 a month platform using our coupon code of voip2021. You can add off-site backups for an additional 80¢ a month. Their data center offerings include New York, Chicago, Miami, and Los Angeles with some of the best performance specs we have ever seen. CrownCloud offers a $25 a year platform with a free snapshot and data centers in Los Angeles, Atlanta, and Western Europe. By request, they also will load an Incredible PBX 2020 image that installs in under a minute.
For our latest recommendations on all things VoIP, check out the new Incredible PBX Wiki.
Originally published: Monday, January 11, 2021

---

Need help with Asterisk? Visit the VoIP-info Forum.

---
Special Thanks to Our Generous Sponsors

FULL DISCLOSURE: ClearlyIP, Skyetel, Vitelity, DigitalOcean, Vultr, VoIP.ms, 3CX, Sangoma, TelecomsXchange and VitalPBX have provided financial support to Nerd Vittles and our open source projects through advertising, referral revenue, and/or merchandise. As an Amazon Associate and Best Buy Affiliate, we also earn from qualifying purchases. We've chosen these providers not the other way around. Our decisions are based upon their corporate reputation and the quality of their offerings and pricing. Our recommendations regarding technology are reached without regard to financial compensation except in situations in which comparable products at comparable pricing are available from multiple sources. In this limited case, we support our sponsors because our sponsors support us.


BOGO Bonaza: Enjoy state-of-the-art VoIP service with a $10 credit and half-price SIP service on up to $500 of Skyetel trunking with free number porting when you fund your Skyetel account. No limits on number of simultaneous calls. Quadruple data center redundancy. $25 monthly minimum spend required. Tutorial and sign up details are here.


The lynchpin of Incredible PBX 2020 and beyond is ClearlyIP components which bring management of FreePBX modules and SIP phone integration to a level never before available with any other Asterisk distribution. And now you can configure and reconfigure your new Incredible PBX phones from the convenience of the Incredible PBX GUI.


VitalPBX is perhaps the fastest-growing PBX offering based upon Asterisk with an installed presence in more than 100 countries worldwide. VitalPBX has generously provided a customized White Label version of Incredible PBX tailored for use with all Incredible PBX and VitalPBX custom applications. Follow this link for a free test drive!



Special Thanks to Vitelity. Vitelity is now Voyant Communications and has halted new registrations for the time being. Our special thanks to Vitelity for their unwavering financial support over many years and to the many Nerd Vittles readers who continue to enjoy the benefits of their service offerings. We will keep everyone posted on further developments.

---
---