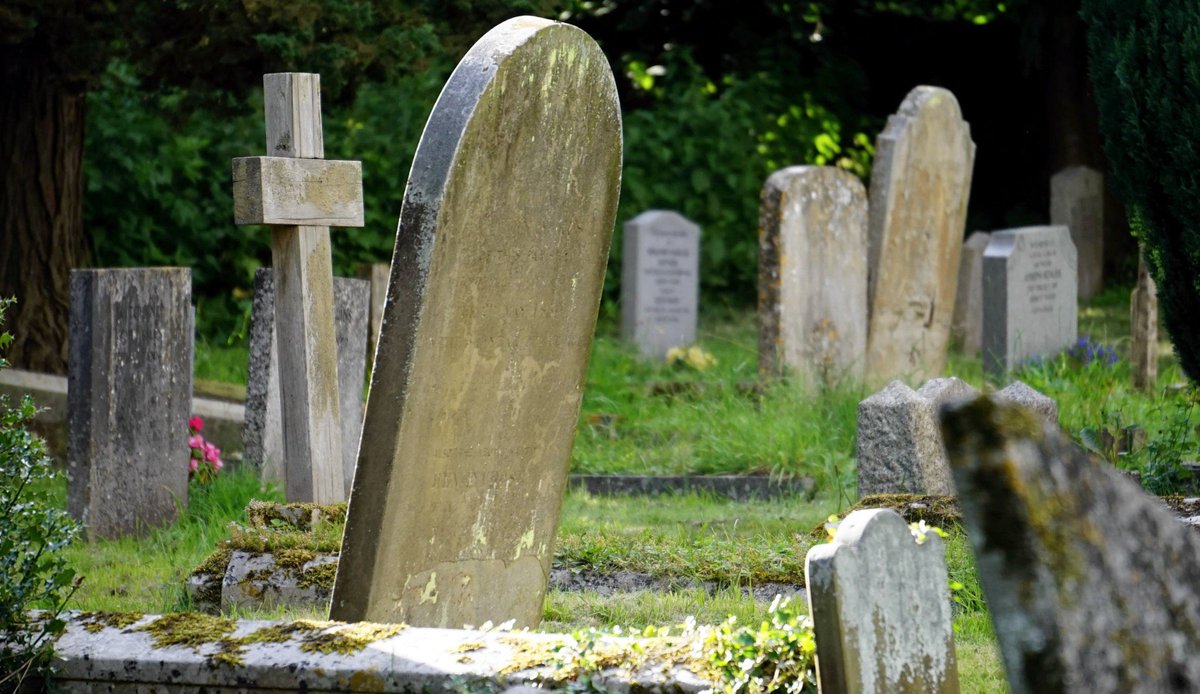 It's been a death by a thousand cuts, but today marks the end of the Google Voice era with Asterisk®. Since Google removed XMPP support and transitioned to their new GVSIP platform, many have held out hope that Google hadn't moved to a purely commercial platform with their ObiHai deal. Yesterday, the head of the Google Voice project requested that all Asterisk GVSIP implementations be discontinued citing Google's Terms of Service. We hinted this was coming back in July and have reproduced our tweet below. We have since removed all of our articles pertaining to GVSIP, and we would encourage all of our readers to honor Google's wishes and move on. We've made it easy with a $50 gift certificate from Skyetel (expires March 31, 2019). It will buy you many months of free VoIP service.

You still have several options with your Google Voice trunks. First, you can forward all incoming calls to Google Voice to another phone or DID of your choosing. This costs you nothing other than a minute to set it up. Second, you can port out your Google Voice number to another provider. Skyetel will cover your porting expense at their end during your first 60 days of service. Google charges $3 to port out your number unless you originally ported it into Google in which case it is free. Here's how. Although we're not big fans, a third option is to purchase an OBi200 device and continue to use your Google Voice trunk with Asterisk. Our tutorial from last May will show you how. Effective 10/1/2023, $25/month minimum spend at Skyetel is required.
As we've mentioned often, the beauty of VoIP is not having to put all of your telephony eggs in a single basket. Google's latest move reinforces how important it actually is to configure several VoIP trunks on your server. While Skyetel and Vitelity are both excellent primary trunks and rarely experience an outage, it's still a good idea to have a backup. VoIP.ms (free iNUM), CircleNet, CallCentric ($1/mo. DID and iNUM), LocalPhone (25¢/mo. iNUM), Future-Nine, AnveoDirect, and V1VoIP are excellent options. Most don't cost you anything unless you make calls. Review our complete SIP tutorial here: Developing a Cost-Effective SIP Strategy.
Dale Carnegie Award: ObiHai Man of the Year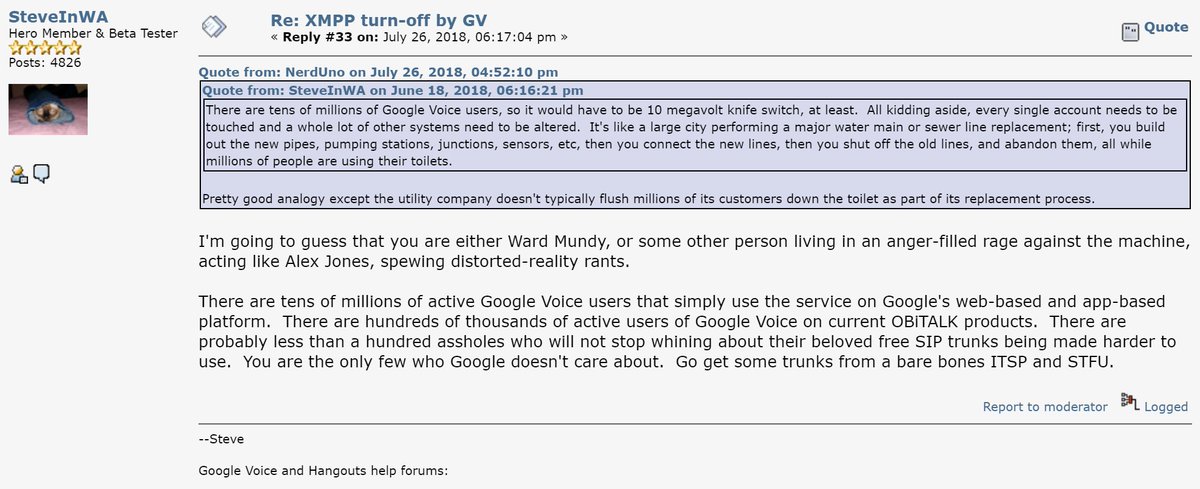 Originally published: Friday, November 16, 2018
---

Need help with Asterisk? Join our new MeWe Support Site.

---
Special Thanks to Our Generous Sponsors

FULL DISCLOSURE: ClearlyIP, Skyetel, Vitelity, DigitalOcean, Vultr, VoIP.ms, 3CX, Sangoma, TelecomsXchange and VitalPBX have provided financial support to Nerd Vittles and our open source projects through advertising, referral revenue, and/or merchandise. As an Amazon Associate and Best Buy Affiliate, we also earn from qualifying purchases. We've chosen these providers not the other way around. Our decisions are based upon their corporate reputation and the quality of their offerings and pricing. Our recommendations regarding technology are reached without regard to financial compensation except in situations in which comparable products at comparable pricing are available from multiple sources. In this limited case, we support our sponsors because our sponsors support us.


BOGO Bonaza: Enjoy state-of-the-art VoIP service with a $10 credit and half-price SIP service on up to $500 of Skyetel trunking with free number porting when you fund your Skyetel account. No limits on number of simultaneous calls. Quadruple data center redundancy. $25 monthly minimum spend required. Tutorial and sign up details are here.


The lynchpin of Incredible PBX 2020 and beyond is ClearlyIP components which bring management of FreePBX modules and SIP phone integration to a level never before available with any other Asterisk distribution. And now you can configure and reconfigure your new Incredible PBX phones from the convenience of the Incredible PBX GUI.


VitalPBX is perhaps the fastest-growing PBX offering based upon Asterisk with an installed presence in more than 100 countries worldwide. VitalPBX has generously provided a customized White Label version of Incredible PBX tailored for use with all Incredible PBX and VitalPBX custom applications. Follow this link for a free test drive!



Special Thanks to Vitelity. Vitelity is now Voyant Communications and has halted new registrations for the time being. Our special thanks to Vitelity for their unwavering financial support over many years and to the many Nerd Vittles readers who continue to enjoy the benefits of their service offerings. We will keep everyone posted on further developments.

---
---