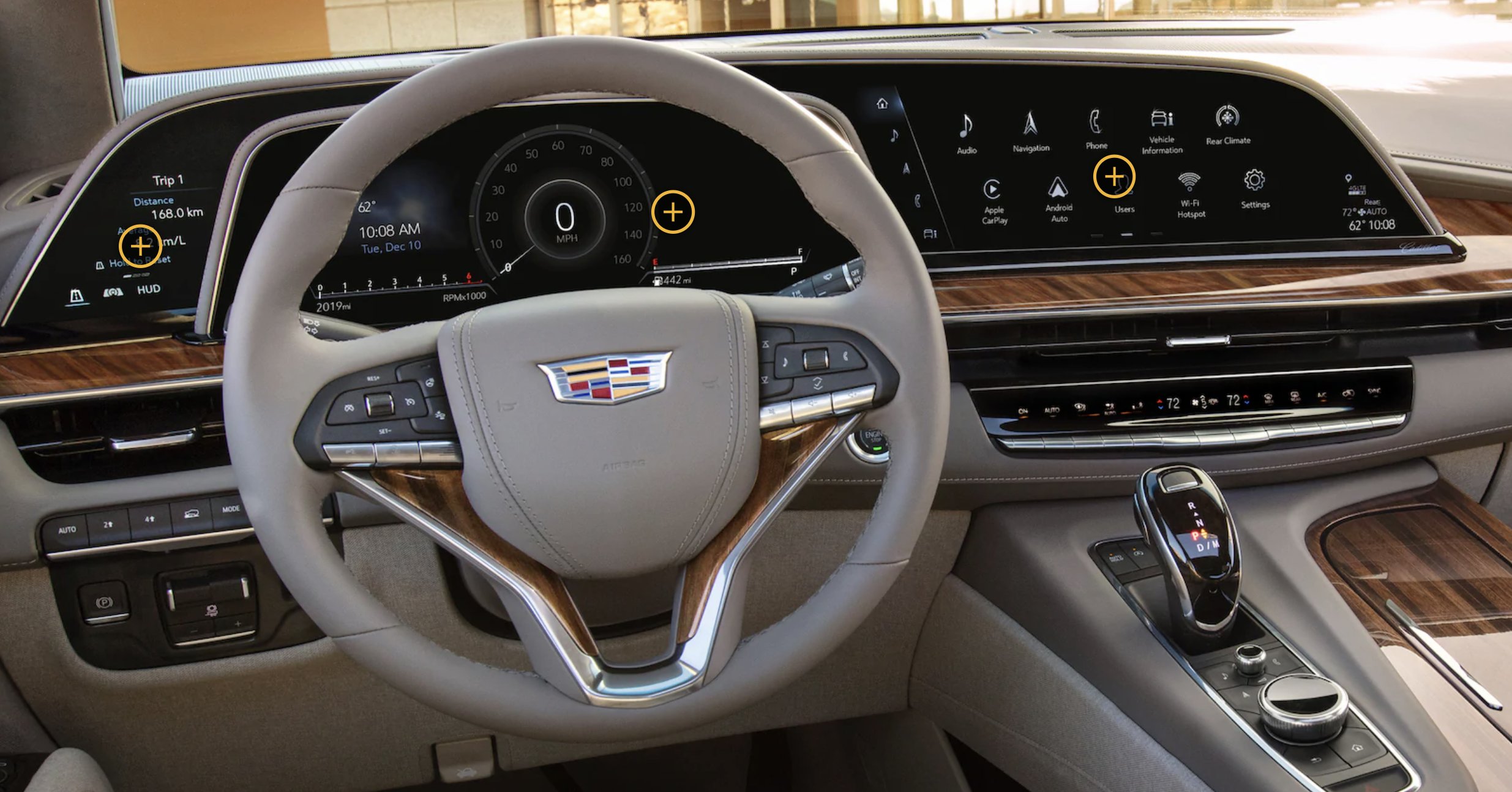 Happy Valentine's Day
. We're on our fifth year of our love-hate relationship with Elon and Tesla. After a second purchase of a Tesla with Full Self-Driving (FSD) and no cigar, it's beginning to smell more like vaporware. Tesla now is morphing FSD into a "feature set" that includes Automatic Lane Changes, Summon from across the garage, AutoPark (maybe and sometimes), Traffic and Stop Sign Alerts, and AutoSteer on City Streets (coming soon). You'll note that AutoSteer on the highways and interstates now has vanished even though
Elon touted sleeping in the back seat while his Tesla drove him from California to New York
. To juice end-of-year sales, Tesla even offered buyers a 90-day FSD subscription rather than making buyers fork over $10,000 for vaporware. In case you're confused by Tesla's new nomenclature, keep in mind that many vehicles have had most of these "FSD features" for years, but nobody else called it full self-driving much less charging $10,000 for it.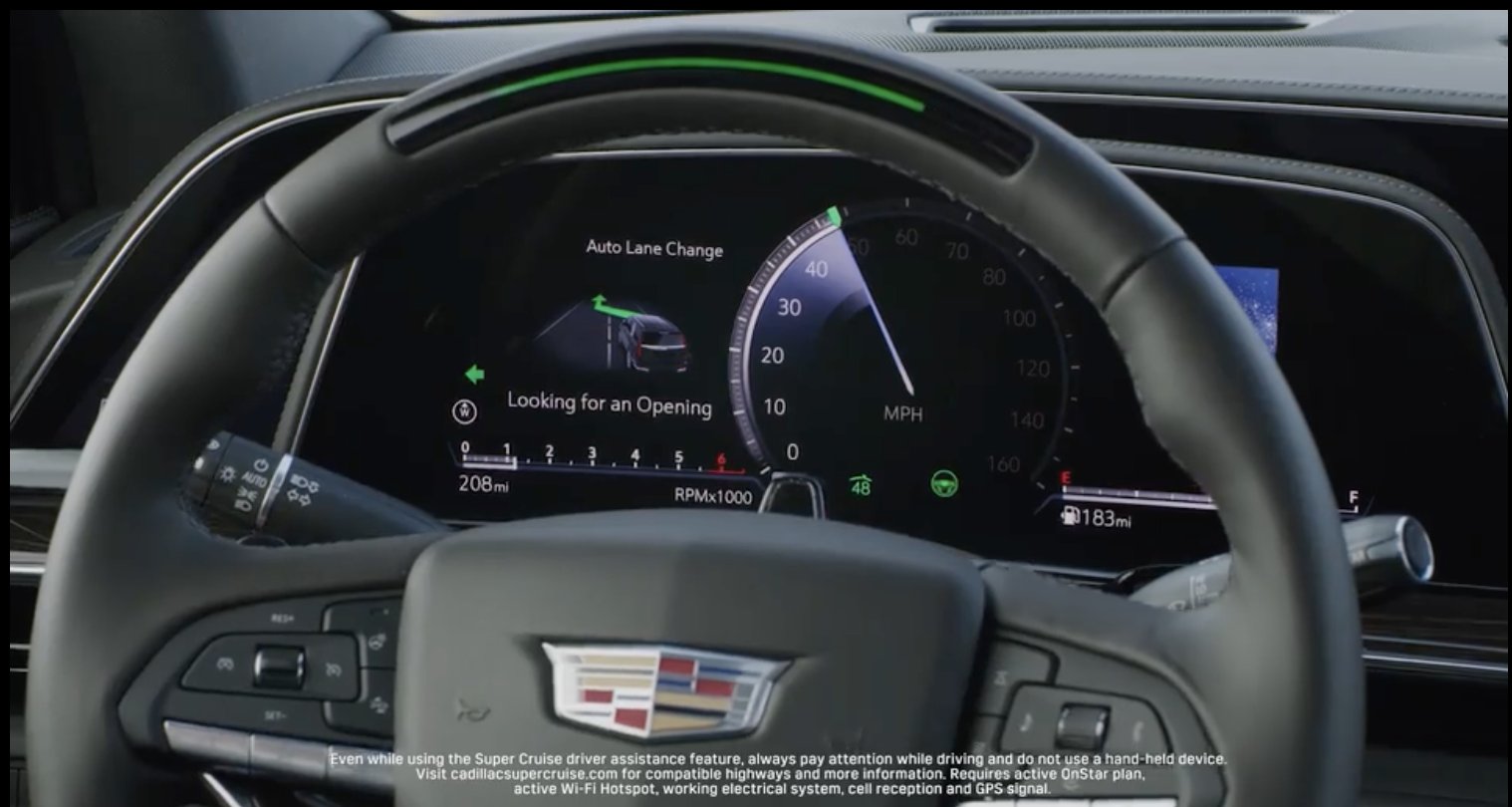 Which brings us to General Motors and the 2021 Cadillac Escalade with SuperCruise for an extra $2,500. Guess what? On all major highways in the United States, it offers hands-free Full Self-Driving so long as you sit in the driver's seat and keep your eyes on the road. Does it park itself? Yes. Does it have Automatic Lane Change? Yes. Does it have a HUD display? Yes. Does it have Night Vision? Yes. Does the dashboard look like a glorified golf cart? No. In fact, the dashboard sports
curved OLED displays
measuring more than three feet in total width. Any commercial airline pilot will be drooling. Can it really drive itself without your touching the steering wheel? Absolutely. Is it perfect? Damn near. Will you ever buy a Tesla again? Probably not. This is especially true considering GM's new electric
Hummer EV
is just around the corner and will also include SuperCruise.

Want to know more? Well, here you go. There's a vertical wireless charging holster between the seats that works great with an iPhone or an Android phone. Apple CarPlay and Android Auto work perfectly without ever plugging in a cable. The Escalade dash now offers lots of apps and automatic updates. Welcome, Alexa. You now can say, "Open the Garage", or "Lock the Front Door", or "Turn on the Living Room Lights" from the comfort of your car. And our old favorite, Waze, works great to alert you to every speed trap on the road. Got a favorite radio station in a distant city? The Escalade has you covered with TuneIn. And Spotify and Pandora are as close as your dashboard. Every car these days has a backup camera. The Escalade has cameras everywhere, and you can view any of them from your dashboard. There's even a zoom in and zoom out feature. The car has its own WiFi HotSpot, or you can connect to the Internet via a Personal Hotspot on your smartphone. And, yes, the car slams on its brakes before you hit something or someone in front of or behind your vehicle.
Finally, a word about Escalade fuel costs compared to Tesla Superchargers. If you're planning to buy a Tesla to save money on fuel costs, DON'T.
Back in 2016, Tesla touted
that its superchargers would
"never be a profit center."
This may be Tesla's biggest scam of all. Florida has some of the least expensive electricity rates in the U.S. Yet when you use a Supercharger in Florida, the cost is nearly 8 cents a mile. But that's a mile according to the Tesla dashboard. Just because a Tesla shows 320 miles of range, don't believe it. 320 miles of charge actually gets you about 240 miles of driving range at typical interstate highway speeds. When you factor that into the actual cost per mile, the number is closer to 11 cents a mile. For a vehicle such as an Escalade which can use regular fuel and still get 20 miles per gallon even by the EPA highway estimate, that translates into an almost identical cost per mile. Florida regular gas is selling for about $2.20 per gallon. While an Escalade is anything but fuel efficient, your actual cost per mile is nearly the same as driving a Tesla Model X using Tesla's Superchargers for electricity. Funny how Big Oil has managed to make gazillions of dollars off gasoline sales charging the same prices as Elon's "non-profit" superchargers.
For those that are wondering, would we buy the new Escalade? Absolutely. In fact, we already have. Put this car on your Bucket List. Or surprise your Valentine. It's that good.

UPDATE: And now there's this:


Originally published: Sunday, February 14, 2021 Updated: Wednesday, April 14, 2021