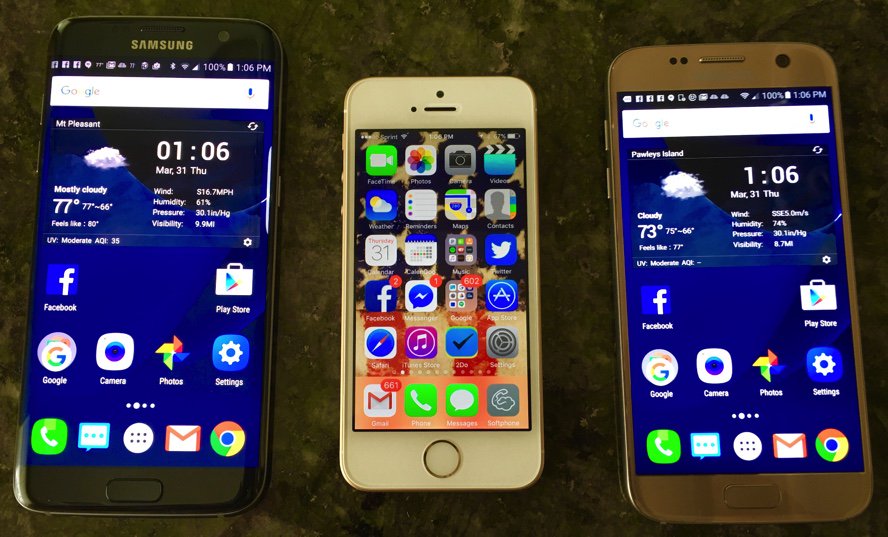 Every year we try to check out the latest and greatest smartphones with emphasis on finding those that are the best fit with Asterisk®. So this year is really special because our three favorite new phones all come with a couple of surprises. First, monthly cellular service can be FREE on all of them! Second, all of the phone numbers associated with the three phones can be used as free SIP trunks with Incredible PBX™ or your favorite Asterisk server.
If you've been following Nerd Vittles since early February of this year, then you already know that RingPlus, a Sprint MVNO, is the best bargain on the planet. Over the past six weeks of weekly specials from RingPlus, we've managed to update all of our free RingPlus accounts to either unlimited calling, texting, and 2GB of monthly data or 3,000 minutes of calling, 3,000 text messages, and 3GB of data. For anybody (except teenagers) that's sufficient monthly capacity to do almost anything you'd like to do with a smartphone except stream movies all day.
We initially showed how to take dirt cheap Boost Mobile and Virgin Mobile prepaid phones and repurpose them for use with RingPlus. Sprint apparently read our article as well because that loophole is going away on April 17. However, you still have time to find one and activate it on RingPlus following our previous tutorial. The only catch is that, if you ever deactivate it, you will lose the ability to reactivate it without first using it with Boost or Virgin for a full year. The landfills will be so happy with all these cellphone bricks because of Sprint's latest attempt to shoot itself in the foot. We think there also are some legal issues that the FCC needs to address. These phones are sold as "contract-free" when, in fact, there is a very specific and undisclosed contractual requirement. If you don't keep service with the provider for a year, your phone becomes a brick. In antitrust terminology, it's called tying. And some would argue that it also constitutes false advertising. We plan to file a complaint and would urge all of our readers to do the same. Here's a link.
But enough about the Sprint mentality. It really is legendary, and it's been the same for 20+ years. We doubt it will ever change unless the entire Sprint management team is replaced. So where do we go from here? Well we decided to upgrade most of our phones to the latest and greatest postpaid phones available, and we wanted to try out our 2016 favorites (pictured above). Here's some really great news. Samsung's new Galaxy S7 and S7 Edge as well as Apple's new iPhone SE work swimmingly with RingPlus as long as you purchase the Sprint-branded models at full retail price from either Best Buy or an Apple Store. Sprint and Target will refuse to sell you one unless you activate it with Sprint in the store. You also can't buy the Sprint-branded iPhones on line from Apple without activating Sprint service, but that restriction doesn't apply if you visit an Apple Store.
It took a week to chase down a Galaxy S7 and almost two weeks to find a Galaxy S7 Edge at a Best Buy store. Don't believe the store inventory on their web site. Neither of the phones we purchased was shown as available at the locations where we bought them. So you'll need to call or visit a store at least while the new Galaxy phones remain a scarce commodity. As for the iPhone SE, it went on sale at Apple Stores this morning at 10 a.m. At the Charleston store, I was third in line and both of the people in front of me also were buying the Sprint-branded iPhone SE to use with RingPlus. The Apple sales folks said they had never before seen a run on Sprint phones. Guess why?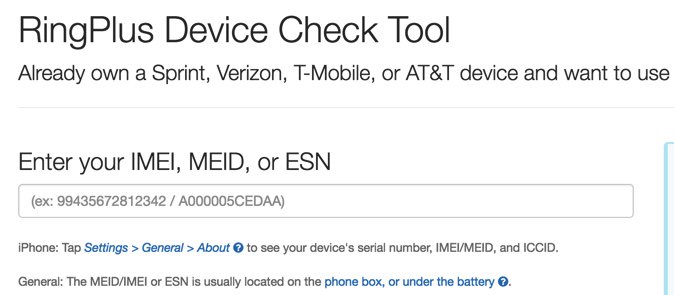 Here's the drill. Purchase your favorite phone after you read our mini-reviews below. Don't open the box just yet. Instead, look on the bottom of the box and decipher the IMEI/MEID of your phone. Immediately run that number through the RingPlus Device Checker to be sure it will work on the Sprint network using a RingPlus account. There shouldn't be a problem with any of these three phones, and all of them come with a Sprint SIM card so you won't have to worry about obtaining one from RingPlus. Some have reported that the Best Buy phones were locked. We can only surmise that the customer delayed activating the phone with RingPlus which gave Sprint time to block the serial number which Best Buy reported. If this happens to you, we are told that Sprint will unlock the phone once you provide proof that it was purchased at full retail price. If all else fails, Best Buy has a 14-day return policy. Remember, anything is possible when dealing with Sprint.
Once your phone passes the compatibility check, sign up for a new free RingPlus plan. These plans change weekly and sometimes are only offered for a couple of hours so you may want to hold off on signing up until a deal comes along that meets your requirements. Update: There are a number of excellent promotions at the moment which run through April 5. Our previous article explained in detail how these free plans work. Switching plans typically is limited to those that buy into the annual Member+ program. You can read all about the plans and programs on the RingPlus Community Forum. If you already have a RingPlus account with a registered phone, you can swap out the phone with one of these three new ones for a one-time charge of $1.99. All you'll need is your new MEID and ICC ID numbers. The entire phone swap only takes a minute or two. Once it's complete, turn on your phone. The rest is automagic!
Comparing the Phones. We don't often glow about reviews, but the TechRadar review of the Galaxy S7 Edge is a must-read. There has never been a better phone than this one. And, only an inch behind it is the Galaxy S7 which bears an uncanny resemblance to the new iPhone SE except for its 50% larger screen size. We actually are more comfortable carrying the Galaxy S7 with its all-metal construction. For whatever reason, the S7 Edge always feels like its about a millisecond away from slipping out of your hand. You will most definitely want a case for the S7 Edge.
In terms of performance and camera quality, the new Galaxy phones are in a league of their own. Here's a photo hurriedly snapped through a restaurant window with our Galaxy S7 earlier this week. If you've ever tried to take sunset pictures with an iPhone or cheapo Android device, you'll appreciate what a challenge these shots can be. We'll annotate this article with an iPhone SE photo if and when the opportunity presents itself. The other good news with the new Galaxy phones is they are at least waterproof for a few minutes. If you live near the water, that will come as a welcome addition as well. Finally, Samsung has closed the gap with Apple's iPhones on backing up and restoring everything on your phone. For years, this has been Apple's best feature in our humble opinion. Now Samsung goes Apple one better. If you happen to have two Samsung devices that you want clone, simply choose Backup and Reset from Settings. Then Open Smart Switch on both devices and hold the two phones back to back. It's that easy. Or you can opt for the more traditional restore method that works precisely as it does with an iPhone using the Samsung Cloud. For some additional tips and tricks, visit the PCMag.com site and watch the video "Exploring the Galaxy S7″ which includes a number of comparisons with Apple iPhone devices including the iPhone SE. Enjoy!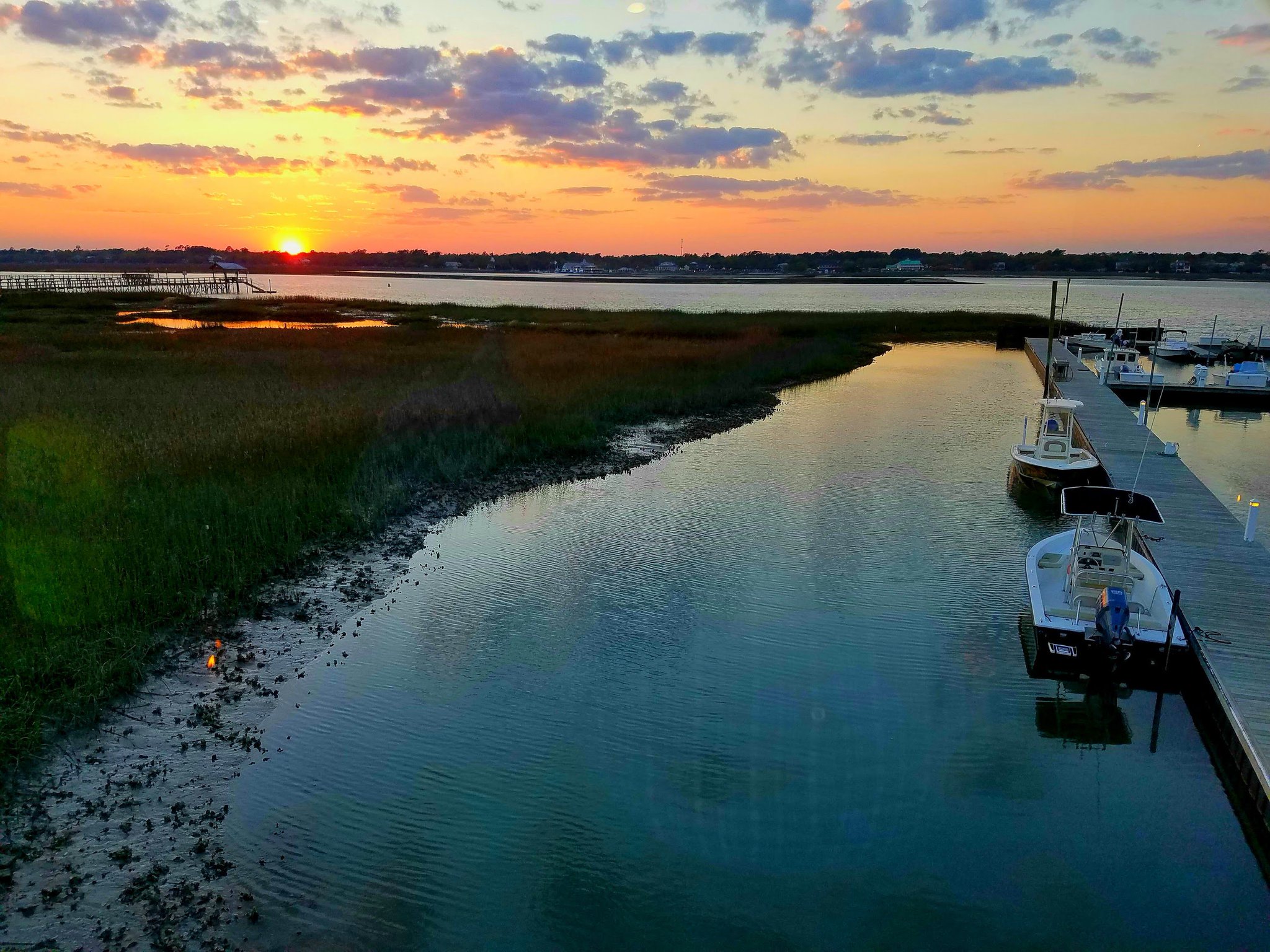 We previously covered the SIP setup for RingPlus devices using their WiFi Fluidcall feature. It provides a free SIP trunk for Asterisk at a cost of zero dollars. For the complete tutorial, take a look at the original article. Enjoy!
Originally published: Thursday, March 31, 2016
---
9 Countries Have Never Visited Nerd Vittles. Got a Friend in Any of Them https://t.co/wMfmlhiQ9y #asterisk #freepbx pic.twitter.com/TPFGZbqWB6

— Ward Mundy (@NerdUno) April 22, 2016
---

Need help with Asterisk? Visit the PBX in a Flash Forum.

---
Special Thanks to Our Generous Sponsors

FULL DISCLOSURE: ClearlyIP, Skyetel, Vitelity, DigitalOcean, Vultr, VoIP.ms, 3CX, Sangoma, TelecomsXchange and VitalPBX have provided financial support to Nerd Vittles and our open source projects through advertising, referral revenue, and/or merchandise. As an Amazon Associate and Best Buy Affiliate, we also earn from qualifying purchases. We've chosen these providers not the other way around. Our decisions are based upon their corporate reputation and the quality of their offerings and pricing. Our recommendations regarding technology are reached without regard to financial compensation except in situations in which comparable products at comparable pricing are available from multiple sources. In this limited case, we support our sponsors because our sponsors support us.


BOGO Bonaza: Enjoy state-of-the-art VoIP service with a $10 credit and half-price SIP service on up to $500 of Skyetel trunking with free number porting when you fund your Skyetel account. No limits on number of simultaneous calls. Quadruple data center redundancy. $25 monthly minimum spend required. Tutorial and sign up details are here.


The lynchpin of Incredible PBX 2020 and beyond is ClearlyIP components which bring management of FreePBX modules and SIP phone integration to a level never before available with any other Asterisk distribution. And now you can configure and reconfigure your new Incredible PBX phones from the convenience of the Incredible PBX GUI.


VitalPBX is perhaps the fastest-growing PBX offering based upon Asterisk with an installed presence in more than 100 countries worldwide. VitalPBX has generously provided a customized White Label version of Incredible PBX tailored for use with all Incredible PBX and VitalPBX custom applications. Follow this link for a free test drive!



Special Thanks to Vitelity. Vitelity is now Voyant Communications and has halted new registrations for the time being. Our special thanks to Vitelity for their unwavering financial support over many years and to the many Nerd Vittles readers who continue to enjoy the benefits of their service offerings. We will keep everyone posted on further developments.

---
---
Some Recent Nerd Vittles Articles of Interest…