It takes a lot to get us excited about a cellphone service deal these days. But, we've got two terrific deals to tell you about today, and both of them are thanks to WalMart. If you have an iPhone or Android smartphone or any other GSM phone plan with AT&T in the United States and you're the lone wolf or only have a few phones on your plan, you don't want to miss this opportunity. You can cut your monthly rate as much as 2/3 while remaining on the AT&T network. Here's our recent Speed Test using an iPhone 4S with the $14.99 $4.99 StraightTalk SIM. Coupon code: SIMSAVE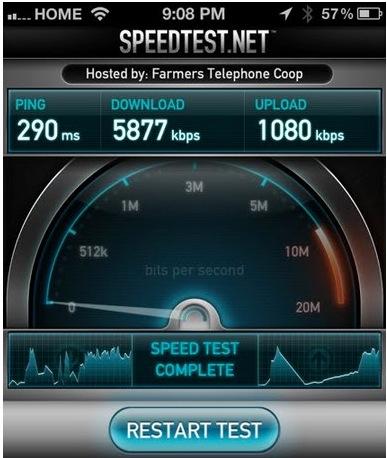 To put it down where the goats can get it, let's review the current AT&T subscription plan. With an iPhone on a 2-year plan, $70 a month buys you 450 anytime minutes and 2GB of data per month. Actually the 2GB data plan is no longer available so it's $75 a month with 3GB. If you want text messaging and anticipate sending or receiving more than a couple text messages a day, then that's another $20 a month. After taxes and fees, it comes in just under $100. If you actually talk a lot on your phone, then add $30 more for unlimited calling in the U.S. only. That brings you to $135 a month after taxes and fees.
Would you believe you can get the exact same service on the exact same AT&T network for $45 a month by switching to Straight Talk? Did we mention there's no long-term contract? Does your phone have to be unlocked from AT&T? No. Does your iPhone have to be rooted? No, unless you want to receive multimedia messages. But that's a 2-minute drill thanks to Absinthe. Rooting an iPhone also gets you FaceTime using 3G. If you like the assurance of a long-term plan, you can prepay for a year's service for $495. Want to add unlimited international calling to many (not all) countries, just pay another $15 a month (includes Mexico wireless). To get started, purchase a StraightTalk SIM and AirTime Bundle.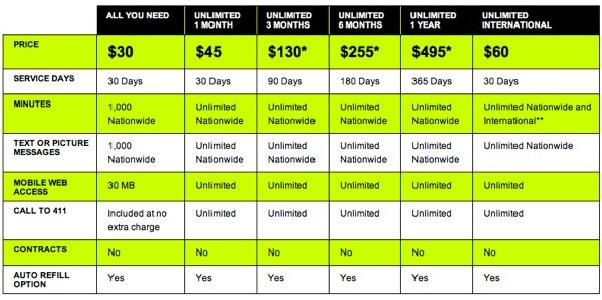 We hear you. So what's the catch? Well, if Fox News is your idea of Fair and Balanced™, then you'll feel right at home with StraightTalk. But, if reading Terms of Service is your thing (we happen to enjoy it), then Straight Talk is anything but straight in describing their offering as "Unlimited." Of course, if you've ever read AT&T's terms of service, you'd come away in a cold sweat as well. The bottom line is Straight Talk doesn't want you using their plan for streaming music and videos to your phone all day. And they don't want you tethering your PC to your phone and using it as your primary Internet connection. Can you do any of these things once in a while? According to the message threads, probably so. Most users report no problems so long as your monthly data usage is under 2GB and daily consumption does not exceed 100MB. Is it a good idea? Probably not, especially if you purchased an annual subscription and Straight Talk has an absolute right to drop you like a hot potato. The bottom line is this. If your primary use of your smartphone is to make phone calls, send text messages, read your email, and look up stuff on the Internet, then this plan has no equal. And you will save a pile of money while continuing to enjoy AT&T's network as if you never left. In fact, you haven't. If you happen to have AT&T's 3G MicroCell to improve calling in your home or office, then Straight Talk works with that, too. It will display as "ROAM" on your cellphone. Just remember that dropping all of your AT&T cellphones will also result in your MicroCell being disabled as well. The one thing we haven't quite gotten used to is getting better performance with StraightTalk using AT&T's cell towers than we do through a MicroCell connection with 20GB Comcast Business Class Internet sitting behind it. Go figure.
Early Termination. The question arises whether it makes sense to cancel your existing AT&T Plan and switch to Straight Talk now. AT&T's current policy goes like this. The Early Termination Fee is $325 minus $10 for every full month you've been on your plan. If you're on the Full Enchilada Plan™ (unlimited talk, unlimited messaging, and 2GB or more of data per month), then you're spending $130 a month versus $41.25 for the StraightTalk annual plan. So it's costing you $88.75 for every month you delay switching. As you can see, you make up more than the Early Termination Fee in less than 4 months even if you just signed on with AT&T this week. For those that have been with AT&T at least 15 months, your time to break even on the $175 early termination fee is less than 2 months! So, unless you're within a couple months of fulfilling your 2-year commitment on the Full Enchilada Plan, you'll save money by ditching AT&T.
You can run your actual numbers using your AT&T phone bill. Subtract $41.25 from your current phone bill. The result is your Monthly Savings, i.e. how much you'll save each month with StraightTalk. Next, calculate how many months you've been on your current AT&T Plan. Multiple that number by 10 and subtract the result from $325. That's your actual Early Termination Fee. Finally, divide your Early Termination Fee by your Monthly Savings, and that will tell you how many months it'll take you to start saving money by switching to StraightTalk.
Best of Both Worlds. So how do we do it? Simple. We keep one phone on an AT&T Plan with minimal features so that we can buy discounted cell phones as they are released and keep our MicroCell humming along in our office. Remember, it works with AT&T and StraightTalk cellphones as long as it is activated. For the phone plan that we actually use to do Real Work™, it's StraightTalk all the way. Even with two phones and two separate phone plans, it's still cheaper than an unlimited plan for one phone with AT&T. And the service is identical.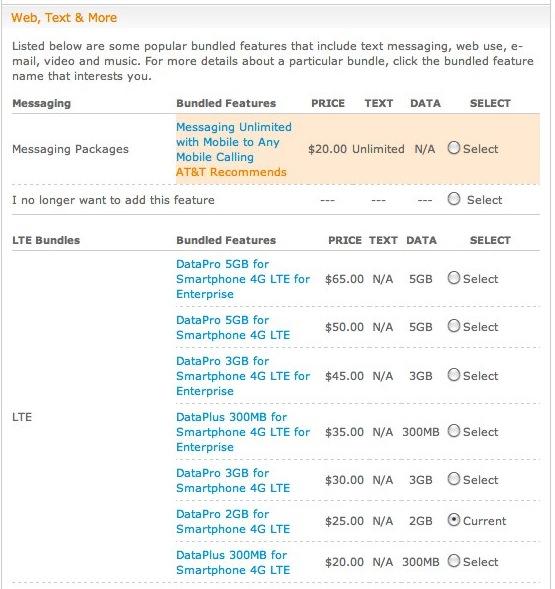 The T-Mobile Stealth Plan. We told you we had two specials to tell you about, and this next deal is equally amazing especially for kids and those that don't talk on the phone very much. Through Wal*Mart, T-Mobile offers a pay-as-you-go plan with 100 voice minutes, unlimited texting, and unlimited data (5GB at 4G speed and 2G speed thereafter) for $30 a month. Extra voice minutes are 10¢. It's not only an amazing deal, but the fine print doesn't seem to preclude tethering. You can use it with any T-Mobile phone including all of Google's Android phones. For tethering support, any rootable Android phone works as well as the unmodified $349 Galaxy Nexus purchased directly from Google. The Galaxy Nexus gives you 4G performance as well. If you don't care about tethering but want 4G performance, then take a look at the $189 Samsung T679 available at WalMart. Beware: Most AT&T GSM phones will also work, but you'll only get 2G data performance because of the different radio frequencies used by AT&T and T-Mobile for 3G and 4G service.
If you have T-Mobile coverage in your area or if you spend a lot of time on the interstates and want network coverage for your laptops while you're on the move, this is the plan for you. We call it the Stealth Plan because neither WalMart nor T-Mobile says much about it. It's only available when you first sign up for service with your newly purchased T-Mobile SIM. Despite lots of chatter to the contrary, this plan is available (but unadvertised) by purchasing a 99¢ SIM directly from T-Mobile. Trust us. You're only risking a buck. But, beware, if you ever switch to a different plan (or if you sign up for the wrong $30 plan originally… T-Mobile and WalMart both push a lousy plan that includes 1500 talk minutes with 30MB of data for the same $30), you can never go back to the good plan without purchasing another T-Mobile SIM. To activate your T-Mobile SIM once you have your T-Mobile phone in hand, go here. Remember. Make your initial selection carefully. To buy $30 refills, here's the link. Enjoy!
Tweet
Originally published: Wednesday, July 18, 2012
---
Astricon 2012. Astricon 2012 will be in Atlanta at the Sheraton beginning October 23 through October 25. We hope to see many of you there. We called Atlanta home for over 25 years so we'd love to show you around. Be sure to tug on my sleeve and mention you'd like a free PIAF Thumb Drive. We'll have a bunch of them to pass out to our loyal supporters. Nerd Vittles readers also can save 20% on your registration by using coupon code: AC12VIT.
---

Need help with Asterisk? Visit the PBX in a Flash Forum.
Or Try the New, Free PBX in a Flash Conference Bridge.
---
whos.amung.us If you're wondering what your fellow man is reading on Nerd Vittles these days, wonder no more. Visit our new whos.amung.us statistical web site and check out what's happening. It's a terrific resource both for us and for you.
---
Special Thanks to Our Generous Sponsors

FULL DISCLOSURE: ClearlyIP, Skyetel, Vitelity, DigitalOcean, Vultr, VoIP.ms, 3CX, Sangoma, TelecomsXchange and VitalPBX have provided financial support to Nerd Vittles and our open source projects through advertising, referral revenue, and/or merchandise. As an Amazon Associate and Best Buy Affiliate, we also earn from qualifying purchases. We've chosen these providers not the other way around. Our decisions are based upon their corporate reputation and the quality of their offerings and pricing. Our recommendations regarding technology are reached without regard to financial compensation except in situations in which comparable products at comparable pricing are available from multiple sources. In this limited case, we support our sponsors because our sponsors support us.


BOGO Bonaza: Enjoy state-of-the-art VoIP service with a $10 credit and half-price SIP service on up to $500 of Skyetel trunking with free number porting when you fund your Skyetel account. No limits on number of simultaneous calls. Quadruple data center redundancy. $25 monthly minimum spend required. Tutorial and sign up details are here.


The lynchpin of Incredible PBX 2020 and beyond is ClearlyIP components which bring management of FreePBX modules and SIP phone integration to a level never before available with any other Asterisk distribution. And now you can configure and reconfigure your new Incredible PBX phones from the convenience of the Incredible PBX GUI.


VitalPBX is perhaps the fastest-growing PBX offering based upon Asterisk with an installed presence in more than 100 countries worldwide. VitalPBX has generously provided a customized White Label version of Incredible PBX tailored for use with all Incredible PBX and VitalPBX custom applications. Follow this link for a free test drive!



Special Thanks to Vitelity. Vitelity is now Voyant Communications and has halted new registrations for the time being. Our special thanks to Vitelity for their unwavering financial support over many years and to the many Nerd Vittles readers who continue to enjoy the benefits of their service offerings. We will keep everyone posted on further developments.

---
---
Some Recent Nerd Vittles Articles of Interest…