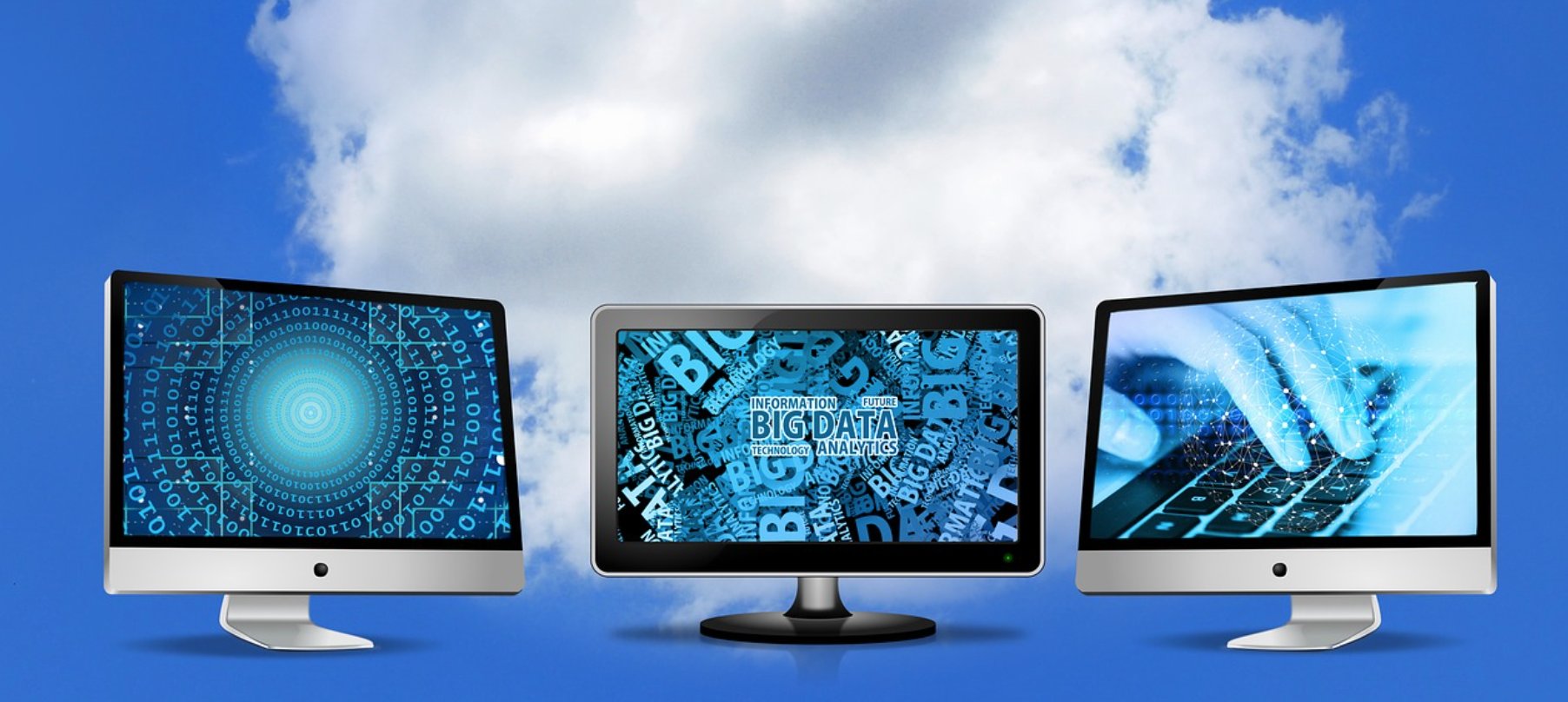 It's been an interesting few days in the FreePBX® VoIP community with a thread on the
VoIP-Info.org
and another on the
FreePBX
Forum. It's prompted us to revisit what open source development is all about and what all of this means to those of you that rely upon Asterisk® and FreePBX.
After the departure of the Schmooze folks from Sangoma, virtually all development has been moved behind closed doors with the first opportunity for public participation occurring after new features appear in modules pushed to the so-called Edge repository. This is where folks can shake the kinks out of modules that presumably are almost ready for prime time. For example, take a look at the Changelog for the Framework Module. Prior to the departure of the Schmooze team, changes were managed by openly-accessible tickets. But now you will notice tickets bear a FREEI designation indicating restricted Sangoma-internal access only.


Beta previously was an appropriate moniker for these modules. If you read the FreePBX forum post above, you'll note that now modules are being pushed to the Edge repository not only before public comment but apparently before much of any internal testing is performed by the Sangoma folks. The net result is you'd be crazy to ever use Edge modules in any production environment where, in the past, Edge modules more typically were used to fix something that was already broken in the traditional repository. Because the Bootstrap module is the lynchpin of virtually all other FreePBX modules, a recent glitch that had not been tested broke almost everything in FreePBX 16 if you happened to be using Edge modules.
I'm reminded of the old adage about marine aquariums. You never want to put a new fish in your main tank unless you're willing to risk killing all of your other fish. This latest fiasco prompts our cautionary note about further use of the FreePBX Edge repository. Don't load new modules on your production servers without testing them first in a VirtualBox sandbox unless you have a snapshot or backup of your server that can be deployed in minutes when something cataclysmic occurs.
And that brings us to our response concerning what Incredible PBX® is and is not all about. Going back to the early 80's, we began tweaking hardware and software deployments to eliminate much of the pain associated with deployment of automated systems. Our friend on the VoIP-Info forum refers to Incredible PBX as a fork of FreePBX. Quite the contrary, it is anything but a fork. We use the FreePBX GPL modules exactly as they are published by Sangoma with an additional master key not controlled by Sangoma for your protection and for ours. This allows us to block specific module updates that prove to be dangerous for our users. Equally important, Incredible PBX offers improved functionality and stability, the same features that are typically associated with the work of a systems integrator… that you pay for. On the stability side, we migrated to new FreePBX repositories maintained by Clearly IP simply because the FreePBX repos had become extremely unreliable and proprietary. Sangoma deploys modules using key signatures that only they control. That means if you make any improvements or changes the FreePBX Dashboard displays all sorts of security alerts, something your customers and end-users would prefer not to see. Some of you may recall this was our primary objection to module signatures years ago.
On the enhancement side, we've tried to add free components that our millions of readers have clamored for. You may recall that Nerd Vittles was the first to provide turnkey Google Voice support for Asterisk over a decade ago. We then tackled security after numerous compromises of FreePBX systems around the world. Since then the list has grown exponentially. Here's the added feature set you've enjoyed by deploying an Incredible PBX platform instead of the FreePBX Distro. And, unlike FreePBX commercial modules, these components won't cost you a dime and are freely distributable. So the choice is yours.
User-customizable installers for Rocky 8, Debian 10 & 11, Ubuntu 20.04, Raspbian
User-customizable images for VirtualBox, VMware, Proxmox, and Raspberry Pi
Preconfigured, free faxing with HylaFax and AvantFax
Preconfigured, secure IPtables firewall
Preconfigured, secure Fail2Ban
Preconfigured PortKnocker
Preconfigured NeoRouter VPN
Preconfigured OpenVPN
Preconfigured, secure WebMin
Preconfigured SendMail and Postfix
Preconfigured ODBC Integration for FreePBX
Sample ODBC Database Lookups for FreePBX
Dozens of Preconfigured Trunk Provider Setups for FreePBX
Preconfigured, secure PUBLIC Access Setups for FreePBX
Preconfigured scripts to update CentOS, Debian, Ubuntu, Raspbian, and Rocky
Preconfigured scripts to update or upgrade Asterisk
Preconfigured scripts to update or upgrade FreePBX
Preconfigured scripts to update or upgrade PHP
Preconfigured script to implement PPTP
Preconfigured script to implement TFTP
Preconfigured script to implement SAMBA
Preconfigured script to implement Gmail Smarthost for SendMail/Postfix
Preconfigured script to implement non-Gmail Smarthost for SendMail/Postfix
Automatic Update Utility to resolve bugs and security vulnerabilities
Integrated TTS apps: FLITE, Festival, PicoTTS, GoogleTTS, Amazon Polly
Integrated TTS apps for Voicemail Transcription
Integrated STT apps and samples for Asterisk and FreePBX
Integrated Voicemail Transcription for Asterisk with Email Delivery
AsteriDex 4 web-based MySQL GUI with FreePBX Dialer & Lookups
Telephone and Web-Based Reminders for FreePBX with Email and SMS Alerts
TTS News Headlines for FreePBX
TTS Weather Forecasts for FreePBX (by ZIP Code and Airport Code)
CallerID Superfecta for Asterisk
MailCall for Asterisk via TTS
SMS Scripts for Skyetel and VoIP.ms Message Blasting
Speech-to-Text Directory Assistance for Asterisk
Wolfram Alpha TTS for FreePBX
U-Rang Screenpop Utility for Asterisk
xTide TTS for FreePBX
Facebook Messaging Integration
Twitter Messaging Integration
Skype and Gizmo Telephony Integration
Teleyapper Message Broadcasting System for Asterisk
Scripts to disable Module Signature Checking with FreePBX
Script to configure time zones worldwide
Incredible Backup and Restore Utilities for all OS platforms
LENNY, The Robocallers Worst Nightmare
People hear the word "fork" and get scared away from testing alternative VoIP solutions. If you're one of those folks, we would encourage you to spend an hour with Incredible PBX using one of our supported virtual platforms: VirtualBox, VMware, or Proxmox. We think the decision will be a no-brainer after your testing. For a list of all of our free VoIP solutions, visit the Incredible PBX Wiki. Enjoy!
Originally published: Monday, May 23, 2022

---

Need help with Asterisk? Visit the VoIP-info Forum.

---
Special Thanks to Our Generous Sponsors

FULL DISCLOSURE: ClearlyIP, Skyetel, Vitelity, DigitalOcean, Vultr, VoIP.ms, 3CX, Sangoma, TelecomsXchange and VitalPBX have provided financial support to Nerd Vittles and our open source projects through advertising, referral revenue, and/or merchandise. As an Amazon Associate and Best Buy Affiliate, we also earn from qualifying purchases. We've chosen these providers not the other way around. Our decisions are based upon their corporate reputation and the quality of their offerings and pricing. Our recommendations regarding technology are reached without regard to financial compensation except in situations in which comparable products at comparable pricing are available from multiple sources. In this limited case, we support our sponsors because our sponsors support us.


BOGO Bonaza: Enjoy state-of-the-art VoIP service with a $10 credit and half-price SIP service on up to $500 of Skyetel trunking with free number porting when you fund your Skyetel account. No limits on number of simultaneous calls. Quadruple data center redundancy. $25 monthly minimum spend required. Tutorial and sign up details are here.


The lynchpin of Incredible PBX 2020 and beyond is ClearlyIP components which bring management of FreePBX modules and SIP phone integration to a level never before available with any other Asterisk distribution. And now you can configure and reconfigure your new Incredible PBX phones from the convenience of the Incredible PBX GUI.


VitalPBX is perhaps the fastest-growing PBX offering based upon Asterisk with an installed presence in more than 100 countries worldwide. VitalPBX has generously provided a customized White Label version of Incredible PBX tailored for use with all Incredible PBX and VitalPBX custom applications. Follow this link for a free test drive!



Special Thanks to Vitelity. Vitelity is now Voyant Communications and has halted new registrations for the time being. Our special thanks to Vitelity for their unwavering financial support over many years and to the many Nerd Vittles readers who continue to enjoy the benefits of their service offerings. We will keep everyone posted on further developments.

---
---