Our technology reviews are a little different than the dozens of reviews you've probably already seen that read more like Apple press releases. First of all, we typically buy products to actually use. And second, we base our smartphone evaluations on real-world requirements rather than best case scenarios that you're unlikely to ever experience in the real world.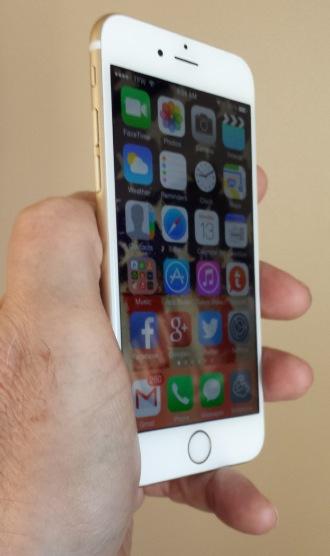 So we begin our review of the iPhone 6 with the simple question: "Can it make calls?" Funny as this sounds, it's been a huge problem with previous iPhone models if you planned to use a reasonably priced provider such as StraightTalk instead of one of America's "Big Four." To Apple's credit, they finally got it right in the AT&T model of the iPhone 6. StraightTalk works out of the box, something Android mastered years ago. You still cannot manually configure the cellphone provider specs, but at least it now works.
We're not going to spend a lot of time on Apple's continuing push to lock users into the Apple universe. Suffice it to say, the lock in marches on with each new release. To some it's a good thing. To others, it's not. If you're going to fork over $1,0001 for an iPhone 6 in order to use StraightTalk for $45 a month, then you're probably committed to and comfortable with Apple's ways of doing things. We're pretty much an observer of the iPhone cosmos except to assure that our VoIP products still work reliably on the platform. On the other hand, our teenager and all of her teenage friends have iPhones, period. Just the mention of Android conjures up visions of nerds hanging from trees to hear them tell it. In other words, lock in is a good thing in their view. All of their apps work exactly the same on every person's smartphone. All of their emojis are compatible for texting. And messaging is pure Apple with no worries whether SMS and MMS work or not. By the way, messaging is still a mess if you switch between Apple and Android with your SIM card without first disabling iMessage on the iPhone. It's almost as if Apple likes it this way. 😉
Did we mention that the iPhone 6 is gorgeous? Hands down, it is the best looking smartphone ever. We won't get into whether it bends or not. Ours didn't, and we carry it in our pocket like every other guy on the planet. Not sure I'd do it if I rode on a tractor all day but in typical everyday use, it holds it's own.
We were especially curious about the camera given the numerous reviews documenting that the iPhone 6 is not the megapixel wonder you've come to expect with Android phones. We've typically been able to take much better real-world photos using Samsung's Galaxy S4. So we're including two marsh photos taken with a Galaxy S4 as well as iPhone 5c and iPhone 6 portrait shots to let you judge the quality for yourself. Keep in mind that all four of the images below are screen captures rather than the actual photographs. We came away from the experiment very impressed that the newer iPhones can hold their own against the Android devices with far better technical specs. While it's still a bit of a knuckle drill to export a photo from your photo stream to iPhoto to email to a download to your desktop, it's at least intuitive. Bottom Line: We no longer worry about photo quality when we don't have an Android phone along for a trip.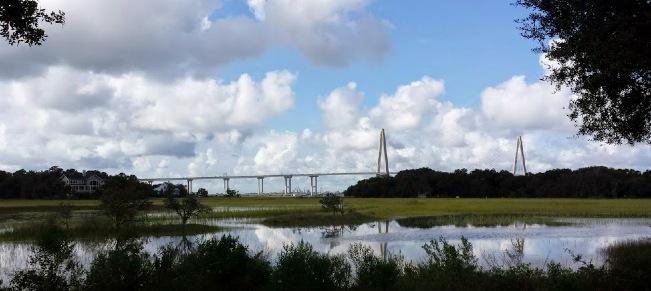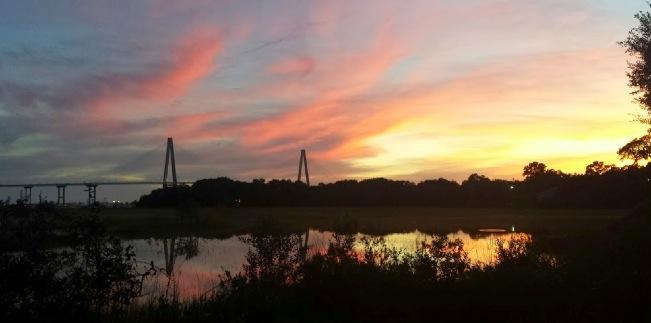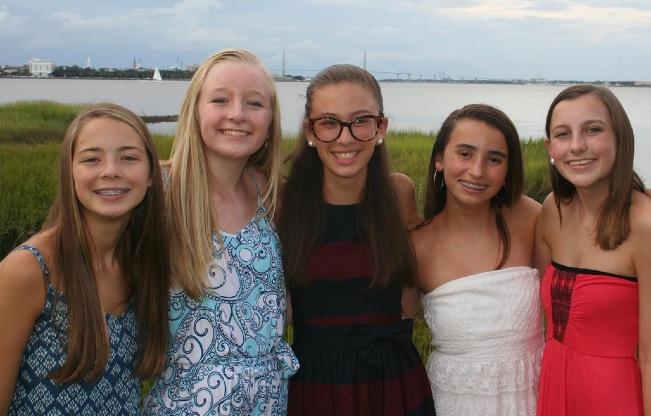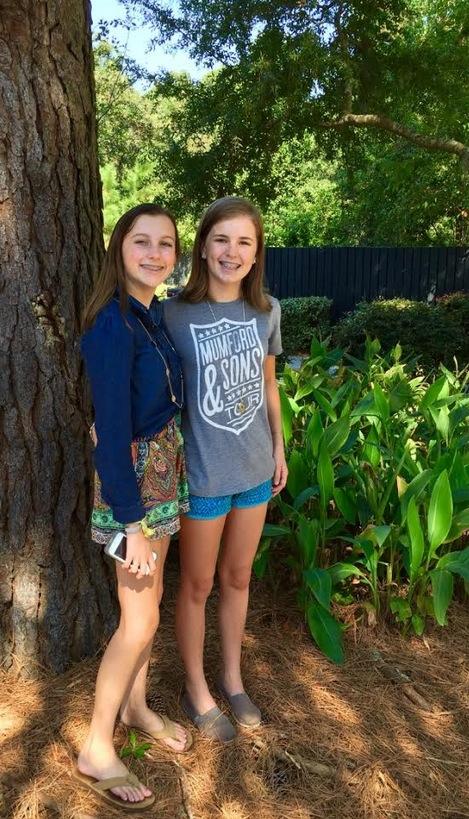 With the camera testing behind us, that left us with two burning questions: how's the WiFI and how's the Bluetooth connectivity with cars?
Not to beat a dead horse, but WiFi typically hasn't been Apple's strong suit unless you happen to be using their access points. That seems to be resolved with iOS 8. 5G WiFi connectivity worked great with download and upload speeds matching the limits of our broadband service. That's the good news.
The bad news is that Bluetooth is still a mess after years and years of problem reports. If anything, iOS 8 is a step backwards judging from the reports on Apple's own support forum. Our results with one of the latest General Motors vehicles were terrible. While the iPhone 6 could be paired with the vehicle, nothing worked afterwards. No calls, no Pandora, nothing! When every $100 Android smartphone can pair with almost any vehicle and work, we get back to our initial question: "Can it make calls?" Unfortunately, unless you want to step back in time and hold your shiny, new iPhone 6 next to your ear, the answer is a resounding NO. And, yes, we jumped through all of the Apple hoops attempting to resolve the Bluetooth problems even though nobody should ever have to endure that! For $1,000, one would expect all of the basics on a smartphone to function correctly just as you expect your brakes and windshield wipers to work when you buy a new car. The fact that Apple has dropped the ball on Bluetooth for years is yet another reason we won't be switching from Android anytime soon. In fact, the Bluetooth problem is a deal breaker for us so we're returning the phone.
Finally, a word to the Apple fanboys. Don't post comments. We won't publish them. We are not Apple haters. Quite the contrary, we have more Apple hardware under our roof than any other brand. What Apple has done in the educational arena and to foster the image of technical support as a good thing is legendary. But you can't drop the ball on the basics and expect people that depend upon technology to be impressed. Drop everything that deals with the shiny new watch for a few days and fix Bluetooth. It's that important!
Tweet
Originally published: Monday, October 13, 2014
---

Need help with Asterisk? Visit the PBX in a Flash Forum.

---
Special Thanks to Our Generous Sponsors

FULL DISCLOSURE: ClearlyIP, Skyetel, Vitelity, DigitalOcean, Vultr, VoIP.ms, 3CX, Sangoma, TelecomsXchange and VitalPBX have provided financial support to Nerd Vittles and our open source projects through advertising, referral revenue, and/or merchandise. As an Amazon Associate and Best Buy Affiliate, we also earn from qualifying purchases. We've chosen these providers not the other way around. Our decisions are based upon their corporate reputation and the quality of their offerings and pricing. Our recommendations regarding technology are reached without regard to financial compensation except in situations in which comparable products at comparable pricing are available from multiple sources. In this limited case, we support our sponsors because our sponsors support us.


BOGO Bonaza: Enjoy state-of-the-art VoIP service with a $10 credit and half-price SIP service on up to $500 of Skyetel trunking with free number porting when you fund your Skyetel account. No limits on number of simultaneous calls. Quadruple data center redundancy. $25 monthly minimum spend required. Tutorial and sign up details are here.


The lynchpin of Incredible PBX 2020 and beyond is ClearlyIP components which bring management of FreePBX modules and SIP phone integration to a level never before available with any other Asterisk distribution. And now you can configure and reconfigure your new Incredible PBX phones from the convenience of the Incredible PBX GUI.


VitalPBX is perhaps the fastest-growing PBX offering based upon Asterisk with an installed presence in more than 100 countries worldwide. VitalPBX has generously provided a customized White Label version of Incredible PBX tailored for use with all Incredible PBX and VitalPBX custom applications. Follow this link for a free test drive!



Special Thanks to Vitelity. Vitelity is now Voyant Communications and has halted new registrations for the time being. Our special thanks to Vitelity for their unwavering financial support over many years and to the many Nerd Vittles readers who continue to enjoy the benefits of their service offerings. We will keep everyone posted on further developments.

---
---
Some Recent Nerd Vittles Articles of Interest…
Actually, the sales price for the 128GB iPhone 6 with AppleCare+ and sales tax came to a whopping $1,028.59 [↩]