NOTE: While on vacation, we dreamed up this fictional company depicting fictitious events to highlight some of the potential pitfalls which could arise when transfers of ownership lead to unanticipated future operational changes. Lawyers get paid to think about this stuff. Today, you get the hypotheticals at no charge. Give them some thought. WARNING: Do NOT visit the .com address associated with our fictional company. It takes NSFW to a whole new level. Similarities to existing companies are purely coincidental. We do not believe the facts depicted apply to any current owner of any company of which we are aware. But the scenario highlights what potentially could happen when a morphing project ultimately is sold to a company with vastly different objectives. We chose FreePIX for our company name because worldwide prior use by numerous entities would make ownership of the mark all but impossible.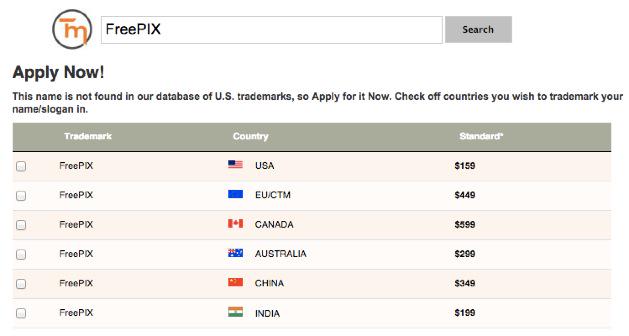 Being huge fans of free photography, imagine our surprise upon first learning that the trademark for our new photography site was available. The next decade would see FreePIX.us grow into the largest public site for free storage of photos in the world. The beauty of FreePIX was two-fold. First, storage of an unlimited quantity of photos in any size and format was free. And the web-based GUI to view those photos was second to none. There were no restrictions on usage and no time limitations on free storage. It also provided a simple utility allowing developers to add new photography filters for site-wide use. In short, FreePIX was a photographer's dream come true. Offload tens of thousands of photos into a high performance web site that's available to friends and business clients at the click of a web browser button.

Going into our third year in "business" and reality is starting to sink in. People have lots of photos. What used to be one megapixel images have now quadrupled to four. Storage and bandwidth costs have escalated geometrically with the quadrupling of image sizes, but it's worth it. We love photography. We've started to get inquiries from venture capitalists offering to help fund our site in exchange for a percentage interest in the company. No thanks!
We're starting year five, and the average image now is 8 megapixels. What used to require a dedicated digital camera is now available on every smartphone. Our user base increased ten-fold in just the last year. And I desperately need some additional programming help to keep the web site ahead of the curve. Could also use some networking help to assist in managing the FreePIX storage platform. We've obviously got to figure some things out moving forward. Did we mention the storage and bandwidth costs have gone through the ceiling? One of the leading camera companies has made us an offer for the company. It's not a lot of money, but we could still run the operation even though they would have the final say on future direction. They would simply insert a few ads on the web site to cover the costs. Some favorite commercial photographers of ours have also offered to lend a free hand with the programming and networking chores. Sounds like a good plan!
It's year six, and our parent company just got sued for copyright infringement because a couple of jerks posted photos owned by some commercial photographers. The plaintiff's lawyers want a lot of money for a silly mistake, but we obviously are going to need to tighten up and monitor the images that get posted. One of the image filtering apps on the site also looks strikingly similar to a commercial product with an existing patent on the specific filtering methodology. The parent company has brought in their legal team to make some changes.
It's year seven now, and the parent company says it's bleeding red ink on what they thought would be a charitable endeavor. And the legal hassles keep on coming. Sounds like FreePIX has been put on the auction block. Lucky for us, one of our commercial photographers has expressed an interest in buying everything, and he's promised no major operational changes. He has some fresh ideas together with broad experience in the photography business so I think we're in good shape moving forward. I can hardly believe how talented his programmers are. Looks like smooth sailing lies ahead.
It's year nine now, and we've made further improvements. We now offer a library of commercial photos which can be licensed on the site. Doesn't impact our free photo storage at all. The new owner now wants to restrict the site to non-commercial entities and to convert all of the photos to lower resolution to conserve disk space and reduce costs. I can't much blame him. Can you believe commercial photography businesses store all of their work on our site? Doesn't seem fair that we should foot the bill for their storage and bandwidth when they are competing with our commercial photography business.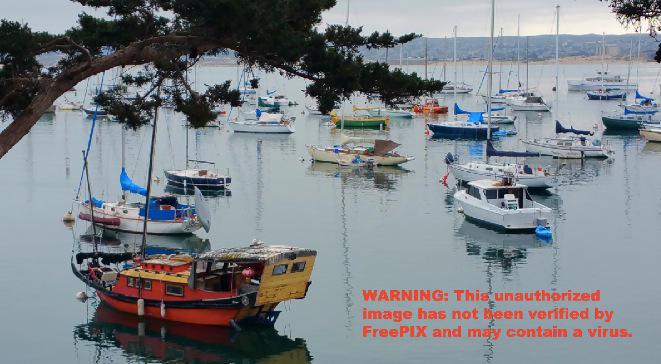 We've also asked the programmers and lawyers to think of some ways to better insulate us from future copyright and trademark infringement lawsuits. They've come up with several ideas. First, we'd require indemnification of our legal expenses by anyone that uses our site. Second, we'd implement license keys for anyone posting images or apps on the site. This gives us a way to flag unauthorized material and warn visitors about the potential risk (as depicted above).1 Third, we'd impose a daily download limit of five images to further conserve our bandwidth. Finally, we'd ban other commercial entities from profiting off our site either with apps or commercial photography. These steps also provide a mechanism to quickly disable images and apps if we spot a problem with an individual poster or if an app competes with our own commercial products. Seems like a fair tradeoff for free photo storage. What's not to like?
Fast forward to year 15 now. FreePIX has gone through a couple of additional owners. These owners have implemented pay-as-you-go image storage to cover bandwidth costs. Users were given 30 days of "free storage" to remove any photo collections. Only image applications sold by the site owner are now permitted on the site "for legal reasons." All images uploaded to and preserved on the site for more than 30 days become the exclusive, copyrighted property of the site owner.
The current owner has just received a $100 million purchase offer from a porn site that wants to monetize the 10 million registered users of the site. The potential buyer promises to preserve all photo content on the site for at least 30 days and will do nothing during that period to disable license keys or site access by current users. What could possibly go wrong?
Bar Exam Question: Would/should the results be any different with an open source, GPL platform where the owner retains exclusive control over issuance and termination of GPG keys needed to preserve the full functionality of the GPL software and access to the GPL repository with its keys?
Layman's Translation: What if Dad gave me a shiny, new car but kept the keys?
Short-Term Fix for Incredible PBX GUI Users:
NEW: #FreePBX 12 Module Signature Checking Removal Tool | PIAF Forum http://t.co/6qeTeqaNnt #asterisk pic.twitter.com/Siwa9gU5xf

— Ward Mundy (@NerdUno) July 23, 2015
Originally published: Monday, July 27, 2015
---

Need help with Asterisk? Visit the PBX in a Flash Forum.

---
Special Thanks to Our Generous Sponsors

FULL DISCLOSURE: ClearlyIP, Skyetel, Vitelity, DigitalOcean, Vultr, VoIP.ms, 3CX, Sangoma, TelecomsXchange and VitalPBX have provided financial support to Nerd Vittles and our open source projects through advertising, referral revenue, and/or merchandise. As an Amazon Associate and Best Buy Affiliate, we also earn from qualifying purchases. We've chosen these providers not the other way around. Our decisions are based upon their corporate reputation and the quality of their offerings and pricing. Our recommendations regarding technology are reached without regard to financial compensation except in situations in which comparable products at comparable pricing are available from multiple sources. In this limited case, we support our sponsors because our sponsors support us.


BOGO Bonaza: Enjoy state-of-the-art VoIP service with a $10 credit and half-price SIP service on up to $500 of Skyetel trunking with free number porting when you fund your Skyetel account. No limits on number of simultaneous calls. Quadruple data center redundancy. $25 monthly minimum spend required. Tutorial and sign up details are here.


The lynchpin of Incredible PBX 2020 and beyond is ClearlyIP components which bring management of FreePBX modules and SIP phone integration to a level never before available with any other Asterisk distribution. And now you can configure and reconfigure your new Incredible PBX phones from the convenience of the Incredible PBX GUI.


VitalPBX is perhaps the fastest-growing PBX offering based upon Asterisk with an installed presence in more than 100 countries worldwide. VitalPBX has generously provided a customized White Label version of Incredible PBX tailored for use with all Incredible PBX and VitalPBX custom applications. Follow this link for a free test drive!



Special Thanks to Vitelity. Vitelity is now Voyant Communications and has halted new registrations for the time being. Our special thanks to Vitelity for their unwavering financial support over many years and to the many Nerd Vittles readers who continue to enjoy the benefits of their service offerings. We will keep everyone posted on further developments.

---
---
Some Recent Nerd Vittles Articles of Interest…
This image is perfectly safe. WARNING is used only to demonstrate how the FreePIX site might protect itself with unregistered images. [↩]