Last week was interesting if for no other reason because Apple released an amazing new product without tooting a single trumpet. In fact, the iPad Mini with Retina display was quietly made available on Apple's web site in the middle of the night. Most believe that the rationale was that the devices were in such short supply that Apple couldn't afford the PR nightmare of releasing a new product that very few could buy. Guess what? It's still available. You have to order on the web. Then you can either pick up the device at your local Apple Store, or have it shipped directly to you… from China. We ordered on Tuesday and received the unit on Friday. What struck us about the new iPad Mini is the striking resemblance to the old iPad Mini. One suspects that Apple is running out of magic bunnies to pull from the hat so we're getting down to one new gee whiz feature per year. In fairness, the new iPad Mini not only has a Retina display, but also has the new A7 chip with 64-bit architecture. The CPU is up to four times faster while graphics performance saw an 800% improvement without sacrificing battery life. To be completely honest, Apple needed the extra horsepower to drive the retina display, and the battery life has been preserved by increasing its size considerably. Almost half of the inside of an iPad Mini is now nothing but battery. Hop over to iFixIt for all the details.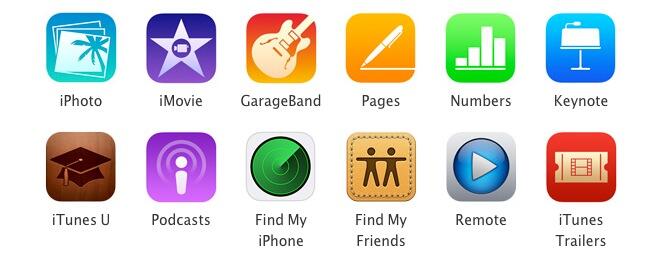 If the new hardware were the only addition, we probably would have had little interest in the new iPad Mini. But we learned a couple of years ago that there's a dramatic difference in reading on a 7 inch tablet vs. an 8 inch tablet. And, when you add the retina display with 2048-by-1536 resolution and a staggering 326 pixels per inch, the iPad Mini becomes an almost perfect traveling companion for those that do a lot of reading. Apple also bundles an impressive list of business and productivity applications including Siri at no additional cost. For those that work on the Mac platform, the most important enhancement to these apps is that what you see on the Mac desktop using Pages, Numbers, or Keynote is exactly what you'll see when the document is moved to either the iPad Air or iPad Mini with Retina display. For traveling business folks, that's a huge improvement!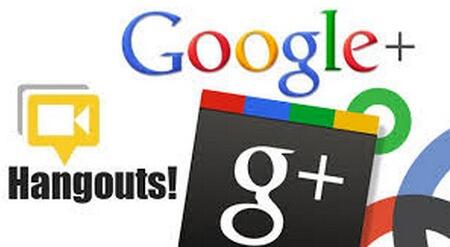 There have been some equally impressive additions on the communications front for those that enjoy Voice over IP technology. If you're using PBX in a Flash™ or Asterisk®, we're pleased to report that the Zoiper IAX client for iOS 7 works flawlessly. Simply set up an IAX extension on your server and enter your credentials in the Zoiper client on your iPad. Screwy as it sounds, Google has released Hangouts on the iOS 7 platform (only) with the added capability to place and receive PSTN phone calls anywhere in the world using a Google Voice PSTN phone number. And calls within the U.S. and Canada are free! Will it disappear? Will Google ever support it on their own Android devices? Who knows? We've given up trying to predict what Google will do next, but this addition will probably remain so long as Hangouts continues to be a viable platform. And Google seems to be staking their VoIP fortunes on Hangouts just as Apple has done with FaceTime and Microsoft with Skype. Of course, PSTN calls aren't possible with FaceTime and, with Skype, PSTN calls are never free. So there is that important difference, and Hangouts fills that niche.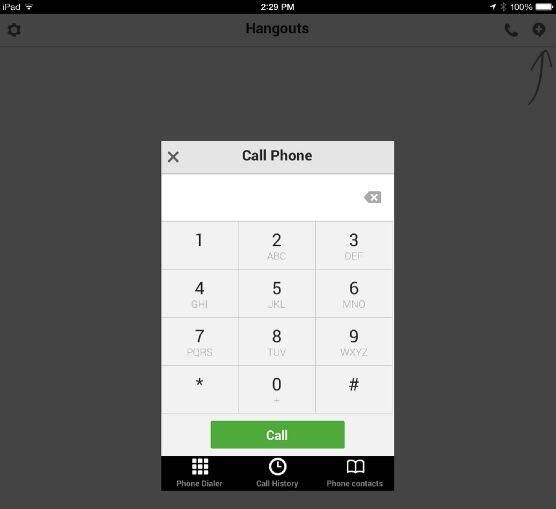 The other major software news is that Google Play Music now is available for iOS 7 as well. In addition to unlimited streaming of almost any music on the planet for $9.95 a month (to a single device at a time), you also can move 20,000 of your favorite songs to the Google Cloud and stream them for free. Apple offers free music alternatives as well including iTunes Radio which now is rolled into the iPad Music app.
There used to be a big reason for buying the cellular addition to the iPads. It made the GPS functionality work. Our Wi-Fi only unit had no problem pinpointing our location with nothing but a WiFi signal. Of course, if you have one of the new Verizon or AT&T bundled data plans, adding an iPad is just $10 a month. That alone would warrant purchase of the unlocked cellular model which now works with all cellular carriers. What a concept!
As you might expect, there are no deals to be had on the iPad Mini with Retina display. But, if you're looking to buy a new iPad for Christmas, you should probably pay a visit to WalMart or Target on Black Friday. Both retailers are throwing in a $100 gift card with your purchase of the new iPad Air. Nobody other than Apple is yet selling the iPad Mini with Retina display. For another great review, see today's coverage on The Verge. Enjoy!
---
Just Released: AstriCon 2013 Videos. Digium has just released all of the videos from AstriCon 2013 on the new YouTube Asterisk Channel.

---
Tweet
Originally published: Monday, November 18, 2013
---

Need help with Asterisk? Visit the PBX in a Flash Forum.

---
Special Thanks to Our Generous Sponsors

FULL DISCLOSURE: ClearlyIP, Skyetel, Vitelity, DigitalOcean, Vultr, VoIP.ms, 3CX, Sangoma, TelecomsXchange and VitalPBX have provided financial support to Nerd Vittles and our open source projects through advertising, referral revenue, and/or merchandise. As an Amazon Associate and Best Buy Affiliate, we also earn from qualifying purchases. We've chosen these providers not the other way around. Our decisions are based upon their corporate reputation and the quality of their offerings and pricing. Our recommendations regarding technology are reached without regard to financial compensation except in situations in which comparable products at comparable pricing are available from multiple sources. In this limited case, we support our sponsors because our sponsors support us.


BOGO Bonaza: Enjoy state-of-the-art VoIP service with a $10 credit and half-price SIP service on up to $500 of Skyetel trunking with free number porting when you fund your Skyetel account. No limits on number of simultaneous calls plus quadruple data center redundancy assures that you'll never have a failed call. Tutorial and sign up details are here.


The lynchpin of Incredible PBX 2020 and beyond is ClearlyIP components which bring management of FreePBX modules and SIP phone integration to a level never before available with any other Asterisk distribution. And now you can configure and reconfigure your new Incredible PBX phones from the convenience of the Incredible PBX GUI.


VitalPBX is perhaps the fastest-growing PBX offering based upon Asterisk with an installed presence in more than 100 countries worldwide. VitalPBX has generously provided a customized White Label version of Incredible PBX tailored for use with all Incredible PBX and VitalPBX custom applications. Follow this link for a free test drive!



Special Thanks to Vitelity. Vitelity is now Voyant Communications and has halted new registrations for the time being. Our special thanks to Vitelity for their unwavering financial support over many years and to the many Nerd Vittles readers who continue to enjoy the benefits of their service offerings. We will keep everyone posted on further developments.

---
---
Some Recent Nerd Vittles Articles of Interest…