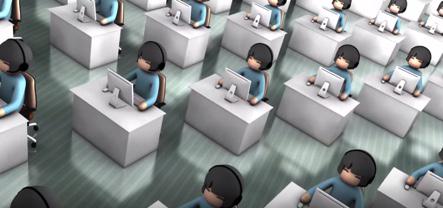 We confess that Call Centers have never been on our telephony radar primarily because we deal in the open source market, and Telephone Answering Service (TAS) technology always has been at the opposite end of the cost spectrum. Typical call center setups can cost upwards of $1,000 per seat… until now. In addition to its revolutionary
AGPLv3 license
, two additional things caught our attention with
OpenAnswer
.
The company behind OpenAnswer,
VoiceNation
, has been in the Internet telephony and call center business for more than 15 years and is a
well-respected industry leader
. Their clients read like Who's Who:

The second facet of OpenAnswer that caught our eye was its GPL platform. If you already have a PBX in a Flash™, Incredible PBX™, or FreePBX® Distro server in production, then you've got everything you need to get started. The recommended server should have at least a 2 GHz processor with a minimum 8GB of RAM. At least a 1.5 Mb (T-1 or equivalent) Internet connection is recommended to avoid call quality issues. The software mix will be familiar: Asterisk® 11 (recommended) or 13, FreePBX or Incredible GUI, MySQL, Apache, Linux, PF Sense, PHP, and jQuery. The operator screens run directly in any of the leading web browsers. The operator screens are highly configurable using OpenAnswer's call types admin screen. Operators can be provided as little or as much information as desired, and reporting is tightly integrated into the software platform. Additional features such as "minders" and messages to each agent can be configured as needed. Particularly impressive were the drag-and-drop agent setup scripts and time-sensitive agent scripts that let you configure different agent scripts based upon date/time ranges. In short, this is not teaser software or crippleware designed to hook you into a paid platform. It is a full-featured Call Center out of the GPL box. The beauty of open source software, of course, is you can try it for yourself. And it doesn't cost you a dime.

We don't have to tell most of you that the shortcoming of many open source projects is the lack of documentation. With OpenAnswer, you're in for a pleasant surprise. A detailed online tutorial walks you through all the steps: installation, configuration, taking calls, outbound calls, dispatcher/minders panel setup, message review, reports, and OpenQview for realtime monitoring. It's the best open source documentation we've seen in a very long time. There's even a step-by-step tutorial to walk you through installation on the FreePBX Distro platform.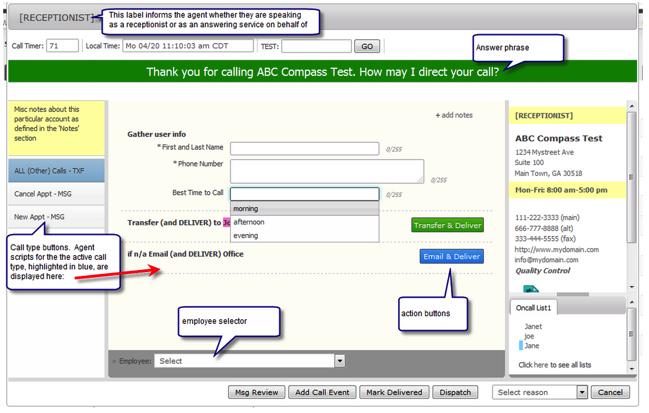 If you are contemplating getting into the Call Center business or if your current Call Center is prohibitively expensive, then you owe it to yourself and your wallet to take a careful look at OpenAnswer. Our special tip of the hat goes to Rick Friesen at DSS Consortium for his terrific discovery.
Tweet
Originally published: Wednesday, September 23, 2015
---

Need help with Asterisk? Visit the PBX in a Flash Forum.

---
Awesome Vitelity Special.
Vitelity has generously offered a terrific discount for Nerd Vittles readers. You now can get an almost half-price DID from our special
Vitelity sign-up link
. If you're seeking the best flexibility in choosing an area code and phone number plus the lowest entry level pricing plus high quality calls, then Vitelity is the hands-down winner. Vitelity provides Tier A DID inbound service in over 3,000 rate centers throughout the US and Canada. When you use
our special link to sign up
, Nerd Vittles gets a few shekels down the road to support our open source development efforts while you get an incredible signup deal as well. The going rate for Vitelity's DID service is $7.95 a month which includes up to 4,000 incoming minutes on two simultaneous channels with terminations priced at 1.45¢ per minute. Not any more! For our users, here's a deal you can't (and shouldn't) refuse! Sign up now, and you can purchase a Tier A DID with unlimited incoming calls and four simultaneous channels for just $3.99 a month. To check availability of local numbers and tiers of service from Vitelity, click
here
.
NOTE:
You can only use the
Nerd Vittles sign-up link
to order your DIDs, or you won't get the special pricing! Vitelity's rate is just 1.44¢ per minute for outbound calls in the U.S. There is a $35 prepay when you sign up. This covers future usage. Any balance is refundable if you decide to discontinue service with Vitelity.
---
Some Recent Nerd Vittles Articles of Interest…