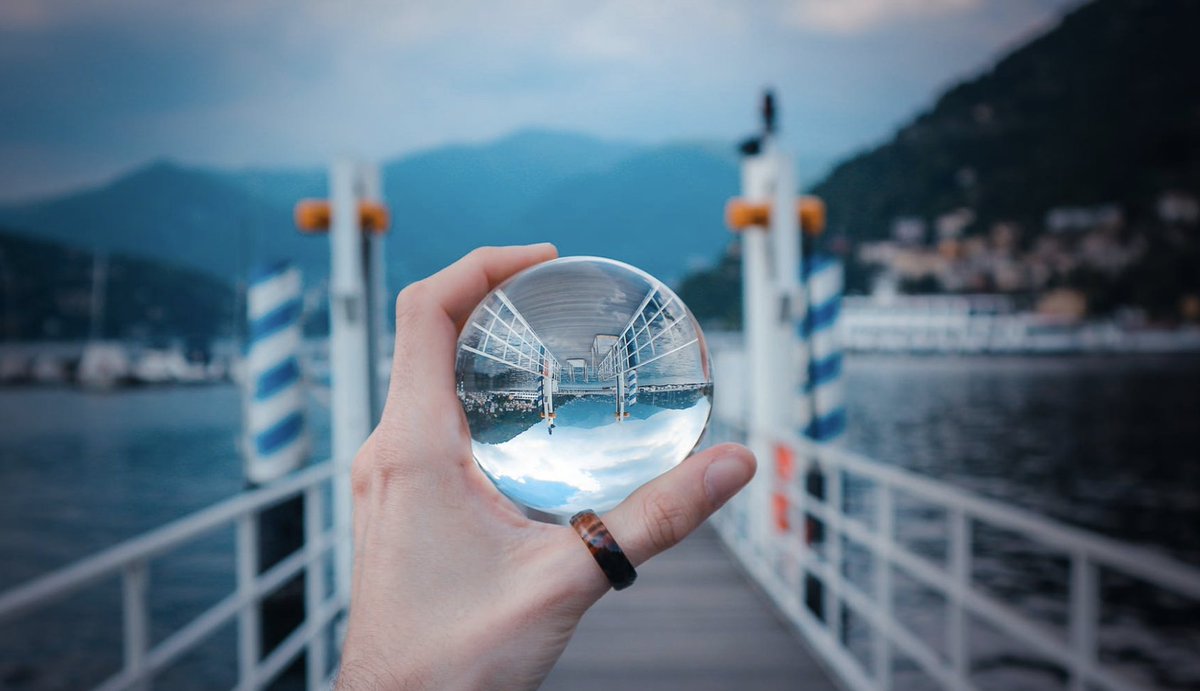 Every six months or so we like to gaze into our crystal ball for a quick look at the VoIP landscape. 2018 has been quite the transformative year with the acquisition of Digium® and Asterisk® by Sangoma®. Unfortunately,
as we predicted
, the
Digium layoffs have already begun
, and 2019 may only get worse. While we have no inside information, we wouldn't be surprised to see Digium's headquarters in Huntsville closed within six months in an effort to balance the books. Part of the problem may be attributable to the terms of the purchase itself. However, we sense there's a more troubling development. And that is the reality that VoIP is becoming less and less appealing to home users and small businesses as more and more folks migrate purely to cell phones. Those with teenagers already know this transformation is underway. With services such as
Google Fi starting at $20
for unlimited calling and texting, it's difficult to justify VoIP services even at bargain basement prices. Making the cellular switch even more appealing are offers such as a $400 credit with the purchase of an LG G7 smartphone from Google or a free LG G7 with new Sprint service.
What you lose with a pure cellular platform are many of the features that have made PBXs popular in the VoIP space: call routing, text-to-speech and voice recognition applications, conferencing, SPAM call blocking, and much more. But 2018 also was the year that Google finally pulled the plug on free calling through your PBX. Instead, you now have to purchase and configure a $50 OBi200 to continue with Google Voice, and the integration is painful to put it charitably. The demise of Google Voice added one more nail to the free VoIP coffin. And, as many of you know, Vitelity, our long-time platinum sponsor, now has bowed out of the VoIP retail business due to a change in focus from Voyant, the company's new owner. Finally, our bargain-basement cloud provider for experimentation, HiFormance, appears to have bitten the dust. Details here. Suggestions here. Reminder: "You get what you pay for."
It's not all bad news for 2019. First, all of the Incredible PBX platforms are still alive and well. And they will remain open source GPL code. Second, we've found a terrific new VoIP provider, Skyetel, that will give you a $50 credit so you can kick the tires for a good long while. Effective 10/1/2023, $25/month minimum spend required. Third, if you're looking for a robust Cloud platform, Digital Ocean still is offering a $100 signup credit for your first 60 days of service, and Incredible PBX runs swimmingly on their $5/month platform with CentOS. Spend another $1 a month, and you get automatic backups of your cloud-based server. It's cheap insurance for something as important as your phone system.
If you're like us, you may be getting a little nervous about the future of Asterisk. We've already provided a series of articles on FusionPBX for FreeSWITCH. Our original tutorial and the follow-on articles showing how to create voice prompts using IBM Watson and how to create and deploy TTS applications such as news and weather reports are worth a careful read. And, if you consider yourself a pioneer, then you owe it to yourself to try out the FreeSWITCH developers' new cloud-based platform, SignalWire. Here's the $55 Promo code that worked for us: ITEXPO2019. That should get you off to a great start. And check out the pricing: U.S. DIDs are $0.08 per month, U.S. Origination rate (incoming) is $0.00325 per minute, U.S. Termination rate (outgoing) is $0.0072 per minute, U.S. SMS Outbound is $0.0009 per message, and U.S. SMS Inbound messages are free. MMS also available. Once verified, you can spoof any CallerID name and number that you own! What's not to like? Asterisk Trunk setup example available here.
CAUTIONARY NOTE: SignalWire should be considered EXPERIMENTAL SOFTWARE and is not yet suitable for production use.
That should be enough excitement to keep all of you entertained over the holidays. We're planning a few days off to be with family and friends. Let us be the first to wish each of you a very Merry Christmas. We're looking forward to an exciting 2019!
Originally published: Monday, December 17, 2018
---

Need help with Asterisk? Visit the VoIP-info Forum.

---
Special Thanks to Our Generous Sponsors

FULL DISCLOSURE: ClearlyIP, Skyetel, Vitelity, DigitalOcean, Vultr, VoIP.ms, 3CX, Sangoma, TelecomsXchange and VitalPBX have provided financial support to Nerd Vittles and our open source projects through advertising, referral revenue, and/or merchandise. As an Amazon Associate and Best Buy Affiliate, we also earn from qualifying purchases. We've chosen these providers not the other way around. Our decisions are based upon their corporate reputation and the quality of their offerings and pricing. Our recommendations regarding technology are reached without regard to financial compensation except in situations in which comparable products at comparable pricing are available from multiple sources. In this limited case, we support our sponsors because our sponsors support us.


BOGO Bonaza: Enjoy state-of-the-art VoIP service with a $10 credit and half-price SIP service on up to $500 of Skyetel trunking with free number porting when you fund your Skyetel account. No limits on number of simultaneous calls. Quadruple data center redundancy. $25 monthly minimum spend required. Tutorial and sign up details are here.


The lynchpin of Incredible PBX 2020 and beyond is ClearlyIP components which bring management of FreePBX modules and SIP phone integration to a level never before available with any other Asterisk distribution. And now you can configure and reconfigure your new Incredible PBX phones from the convenience of the Incredible PBX GUI.


VitalPBX is perhaps the fastest-growing PBX offering based upon Asterisk with an installed presence in more than 100 countries worldwide. VitalPBX has generously provided a customized White Label version of Incredible PBX tailored for use with all Incredible PBX and VitalPBX custom applications. Follow this link for a free test drive!



Special Thanks to Vitelity. Vitelity is now Voyant Communications and has halted new registrations for the time being. Our special thanks to Vitelity for their unwavering financial support over many years and to the many Nerd Vittles readers who continue to enjoy the benefits of their service offerings. We will keep everyone posted on further developments.

---
---