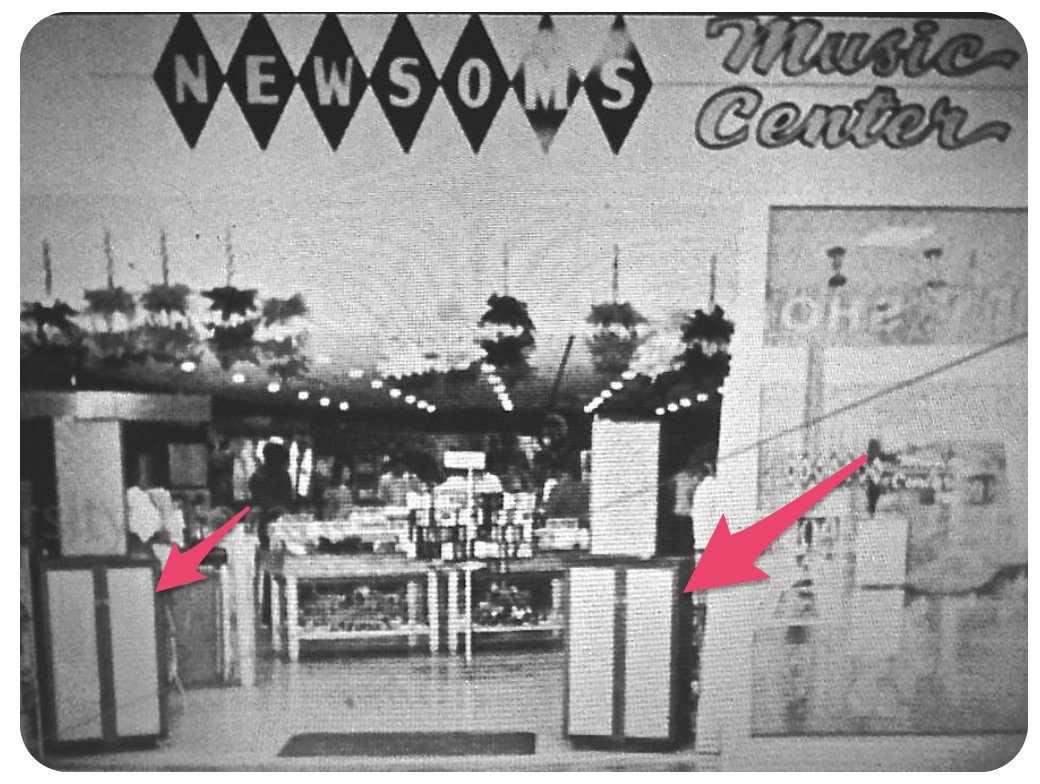 It was a sad day when we finally sold our Bozak Concert Grand speakers this year after enjoying them for over half a century. They were a graduation present from "Papa Gene" Newsom of Newsom's Music Center when I graduated from law school in 1971. The sale got me thinking that I really needed to write about what has changed in home entertainment now that we've turned the page to another century. Back then, there was no Internet or Spotify, just bootleg 8-track tapes, an Apple record label, and great home audio made by McIntosh.
For those living in the present, let me tick off what we hope will save you a boatload of money in the coming years. We'll cover Internet service providers as well as telephony, home audio and TV options, and home automation. Our plan here is to show you how to replace your $200-$500 a month Comcast, Spectrum, and cellular bills with setups that are more robust and considerably less expensive for the whole family.
Choosing a Cell Provider in 2021
With the advent of 46/LTE and 5G cellular service, the cell phone landscape in the U.S. has changed dramatically in the past two years. Unless you live in a remote location, 5G service now is available from all of the major U.S. carriers: T-Mobile, Verizon, and AT&T. This is where looking at the overall family picture can pay off royally. For example, T-Mobile bundles Netflix, Apple TV, and In-Flight WiFi plus discounted YouTube TV service with many of their plans, and there are substantial discounts compared with other carriers particularly if you're on a family plan or are a military veteran or age 55+. If you wrote off T-Mobile years ago, it's time to have another look. Their 5G coverage area now is second to none and pricing is typically 30-50% less than Verizon or AT&T. If you're looking for the least costly all-you-can-eat cellular plan, then take a careful look at the Nerd Vittles special with Visible, which is the Verizon discount carrier. Unless you need great cell service during major sporting events inside the stadium, our $25 plan has no equal. Here's a link to our article with the details.
Choosing an Internet Service Provider in 2021
If your cable TV and Internet bill is in the $150+ range and most are, we've got some exciting news for you. T-Mobile now has unlimited 5G Home Internet service for $50 a month. While it's still a little difficult to obtain in all areas, check often. We've been searching for eight months in four cities and had signed up for email notice when it was available. We never got an email but, lo and behold, it popped up as available in Asheville NC when we checked last week. Once you have the T-Mobile router, it will work anywhere there's a T-Mobile 4G/LTE or 5G tower. The results below were in Charleston, SC where the T-Mobile site shows it's unavailable. Our one-week report card gives T-Mobile an A+ for ease of setup, web access performance, streaming media reliability, and VoIP telephony. There literally have been zero hiccups. You can review our play-by-play adventure on the VoIP-Info.org Forum.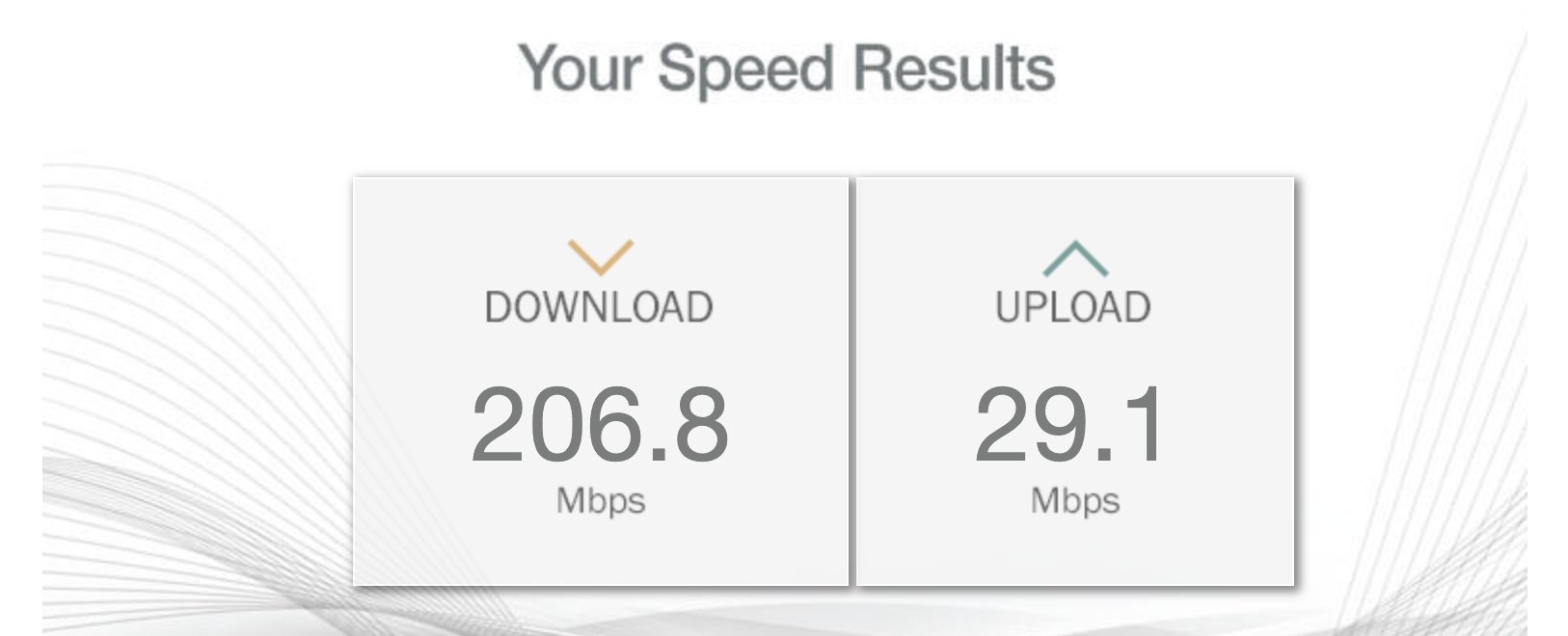 To achieve similar performance from the service providers offering wired service, you're looking at $100+ a month from Comcast or WOW and at least $50 a month from Spectrum. And, unfortunately, in most U.S. markets, there is zero competition between the major providers. You get Comcast or nothing in many cities and Spectrum or nothing in others.
Choosing a TV Provider in 2021
Even if you're stuck with Comcast or Spectrum for the time being, there's still a silver lining. Drop their TV service immediately. Our last (and final) Comcast bill included $55 for hardware rentals, $23.55 in TV broadcast fees, and $13.92 in taxes. That's nearly $100/month just to get television delivered to your house! That's before you sign up for a single channel. Here's a better idea. Once you've invested $50 to $100 in your Internet service, sign up for YouTube TV and enjoy unlimited streaming with numerous simultaneous streams, unlimited DVR recordings, 85+ channels including your local TV channels, and almost every sporting event you can name for $65 a month with no additional fees or contracts. The picture quality with a smart TV looks exactly the same as watching cable television. CNET rated it the "best premium live TV streaming service." If you've taken our advice thus far, your total home entertainment bill is $50 for T-Mobile Home WiFi and $65 for YouTube TV and includes free Netflix at no additional charge.
Choosing a Music Provider in 2021
Now let's suppose you still have a teenager in college. Rather than worry about your kids pirating music and movies, here's a better idea. Sign them up for Spotify with unlimited music plus Showtime plus Hulu for $5 a month for four years! The good news is they're rarely up when you are so you, too, can enjoy their Spotify, Showtime, and Hulu accounts while they're sleeping. We've never been particularly big fans of Sirius/XM after they pulled their stunt of cancelling lifetime subscriptions. But that lawsuit got settled and they righted their wrong in a most generous way. You not only got your lifetime subscriptions back, but you also got free streaming. While you can't take advantage of the lifetime subscription any longer, you still can snag the service for about $5 a month if you wait for a deal. That gets you hundreds of music channels for your car plus streaming to your favorite phone, PC, or Sonos device so it's worth a careful look if you like music.
Home Automation Basics for 2021
If you haven't dipped your toes into home automation, it's finally time. An inexpensive Amazon Echo device will get you started. They range in price from under $50 to a couple hundred dollars. Our favorite is the Echo Show 8 for $99. This will bring Alexa into your home and in many of the newer automobiles as well. The next step is to purchase a few smart light bulbs so you can light up your house when the sun goes down and turn off the lights when you crawl into bed at 8:30. There are lots of lights to choose from. Our favorites are Sylvania's WiFi Smart Lights which can bring every color of the rainbow to your lamps for under $10. For everyday use, you can pick your favorite shade of white, and for holidays, you can set them to orange for Halloween and red and green for Christmas. Now buy yourself a Nest WiFi thermostat and never worry about the proper setting again. It's that smart. Then get yourself an August Door Lock, and you'll never have to fumble for your house keys again. Finally, link Spotify with Alexa, and every song on the planet awaits your command. Get hip, dude!
TIP: Using our Amazon referral links helps keep the lights burning brightly at Nerd Vittles.
What About Telephony?
We saved the best for last. Hopefully, you don't still have a Ma Bell telephone hanging on the wall in your kitchen. But, if you do, today's your lucky day. You can dump Ma Bell and add a little gizmo called a Raspberry Pi to your home electronics collection. Then follow our tutorial and for about $100 and a monthly cost of a few dollars, you can enjoy home telephone service using your WiFi Internet connection forever. Welcome to the 21st century. Enjoy!
Originally published: Saturday, October 23, 2021
---

Need help with Asterisk? Visit the VoIP-info Forum.

---
Special Thanks to Our Generous Sponsors

FULL DISCLOSURE: ClearlyIP, Skyetel, Vitelity, DigitalOcean, Vultr, VoIP.ms, 3CX, Sangoma, TelecomsXchange and VitalPBX have provided financial support to Nerd Vittles and our open source projects through advertising, referral revenue, and/or merchandise. As an Amazon Associate and Best Buy Affiliate, we also earn from qualifying purchases. We've chosen these providers not the other way around. Our decisions are based upon their corporate reputation and the quality of their offerings and pricing. Our recommendations regarding technology are reached without regard to financial compensation except in situations in which comparable products at comparable pricing are available from multiple sources. In this limited case, we support our sponsors because our sponsors support us.


BOGO Bonaza: Enjoy state-of-the-art VoIP service with a $10 credit and half-price SIP service on up to $500 of Skyetel trunking with free number porting when you fund your Skyetel account. No limits on number of simultaneous calls. Quadruple data center redundancy. $25 monthly minimum spend required. Tutorial and sign up details are here.


The lynchpin of Incredible PBX 2020 and beyond is ClearlyIP components which bring management of FreePBX modules and SIP phone integration to a level never before available with any other Asterisk distribution. And now you can configure and reconfigure your new Incredible PBX phones from the convenience of the Incredible PBX GUI.


VitalPBX is perhaps the fastest-growing PBX offering based upon Asterisk with an installed presence in more than 100 countries worldwide. VitalPBX has generously provided a customized White Label version of Incredible PBX tailored for use with all Incredible PBX and VitalPBX custom applications. Follow this link for a free test drive!



Special Thanks to Vitelity. Vitelity is now Voyant Communications and has halted new registrations for the time being. Our special thanks to Vitelity for their unwavering financial support over many years and to the many Nerd Vittles readers who continue to enjoy the benefits of their service offerings. We will keep everyone posted on further developments.

---
---