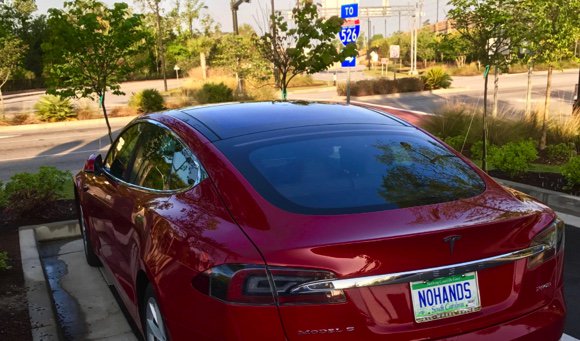 It's been about a year since our last Tesla® report card. And, wow, how the landscape has changed. For most of the year, Tesla has stumbled and bumbled through about a dozen updates. With each one, Tesla's resident cheerleader, Electrek, has proclaimed that self-driving autonomy was "just around the corner." We're still waiting although we're writing this only because last month's update finally achieved the milestone of being able to navigate the interstate highway in our own hometown without darting into another lane of traffic. In other news, Tesla lost its third head of the AutoPilot project in less than a year. Yet, in 2018, Tesla's Model S continues to rank as the #1 selling luxury car worldwide by a large margin despite being awarded an "F" by the Better Business Bureau.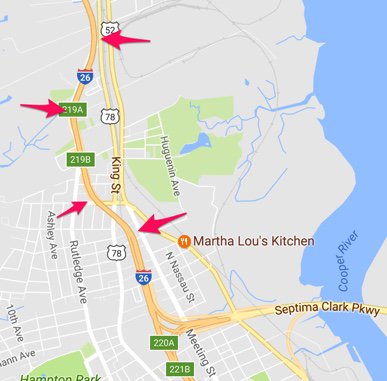 While things may have improved in our hometown, that was not the case in California where a Tesla had a romantic encounter with the back end of a fire truck and another driver recently was killed while using AutoPilot when his car rammed into a barrier. Not to be outdone, another Tesla owner decided to recreate the event and almost suffered the same fate. See video below. Despite the accidents, Elon Musk continues to assert that Tesla vehicles are safer than any other cars on the road. That assertion now has been refuted by the NHTSA, and this Ars Technica article explains why.

In the meantime, autonomous driving has spread to a whole host of other companies. Uber was going great guns with their self-driving vehicles until one of their vehicles killed a pedestrian last month with an Uber driver reportedly sitting behind the wheel. On the General Motors front, the 2018 Cadillac CT6 introduced SuperCruise which performs hands-free driving on interstate highways in the U.S. as long as the driver keeps his or her eyes on the road. As CNBC opined, "If General Motors deploys it to other vehicles besides the CT6 it could instantly become the unrivaled leader in semi-autonomy."
You may recall that Tesla originally used Mobileye® technology for its AutoPilot offering until the two companies parted ways after a driver was blindsided by an 18-wheeler and killed. Each company blamed the other, but it seems fair to conclude that Elon Musk overhyped the capabilities of AutoPilot, and that made Mobileye nervous because their technology at the time was clearly not capable of performing the feats that Elon was touting. Subsequently, Intel® acquired Mobileye in a deal valued at over $15 billion.
UPDATE: Tesla now has admitted it overhyped AutoPilot in a proposed $5 million settlement of a class action lawsuit. Details here.
Mobileye hasn't stood still. With over 15 years of development work behind its EyeQ® software-on-chip (SoC), it now provides the "brains" for Audi's new A8 Traffic Jam Pilot and Nissan's ProPilot Assist in the latest Leaf and Rogue vehicles. EyeQ interprets raw data from a forward-facing camera, enabling vehicles to "see" the road and objects ahead, and plot a safe path forward. In contrast to GM's HD mapping approach, both Tesla's AutoPilot and Mobileye's EyeQ SOC could best be described as follow-the-dotted-line technology.
Nissan's self-driving technology with EyeQ has barely been mentioned in the automotive reviews of Nissan's new 2018 vehicles even though the technology press, except Electrek, had promising reviews. We were especially curious about the two Nissan vehicles and went for test drives in both of them. Suffice it to say, we were so impressed that we now own a 2018 Nissan Rogue, and we can provide a first-hand comparison to our Tesla whose price tag was roughly quadruple that of the Rogue. Comparing interiors, you would think the price tags should be the other way around. My family would be the first to tell you that what's missing is a hood ornament that says Mercedes or BMW. Aside from that, for all-around use, the Nissan Rogue is our 2018 Car of the Year by any objective measure. If you're looking for an in-town vehicle for daily commuting, the new Nissan Leaf fits the bill perfectly although the lack of a suitable charging network in many areas makes all-purpose use difficult with the 150-mile range limitation. Next year's model with a range of 225 miles could be a different story. It took Tesla 15 months to navigate the I-26 curves in self-driving mode. The Rogue and Leaf did it on the first day out of the showroom. There's more.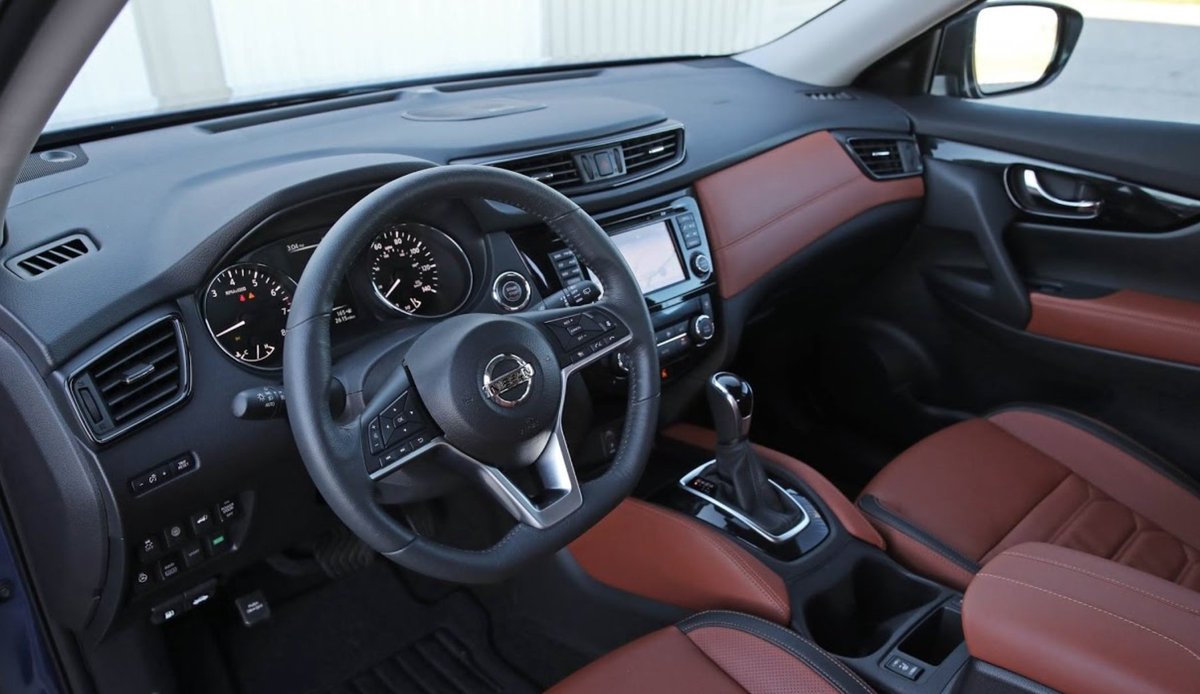 Tesla and Nissan have taken two very different approaches to autonomous driving. With Tesla's AutoPilot, it's an all-or-nothing deal. Either AutoPilot is steering or you are, but never both. With Nissan's ProPilot Assist, it's much like the Driver's Ed car with two steering wheels. Either you or ProPilot can make steering adjustments without disabling ProPilot. When you switch lanes on a city street in AutoPilot mode on the Tesla, you physically have to wrestle the steering wheel away from AutoPilot, and the AP2 functionality then is permanently disabled until you manually reenable it. On the Rogue, you change lanes and make steering adjustments just as you would in any other car with no noticeable resistance from the ProPilot Assist hardware. The Rogue only disables ProPilot if it loses lane markings. Once it again identifies clear lane markings, it automatically reengages and you continue on your way. Having used both systems, anyone would conclude that the Nissan approach is better for a couple of reasons: it's more intuitive in emulating what ordinary drivers do on the road and it's fully automatic as a driver assistance tool.
The Tesla still has an advantage on poorly marked roads. In addition to following the dotted lines, the Tesla will also track a vehicle in front of you without disabling autopilot. ProPilot Assist can't do that and will issue a chime when it disables self-driving mode. But, as noted earlier, when ProPilot Assist can once again identify clear lane markings, it will reengage automatically. In contrast, when the Tesla loses tracking and beeps to alert you that autopilot has been disabled, it remains disabled until you watch the dash for an indication that the Tesla has once again identified clear lane markings. Then you have to manually reenable it. Especially on many city streets, this is a regular occurrence so our tip of the hat again goes to the Nissan approach.
Do yourself a favor and go test drive one of the new Nissan vehicles equipped with ProPilot Assist. We're betting you'll drive home with a new vehicle. And, if you really want to spruce up your new vehicle, check out the new $50 Amazon Alexa offering from Anker. It's awesome!

We'll leave you with a sneak peek at some of our favorites from the Cars on Kiawah show last weekend. Just click on the image below to open the slide show.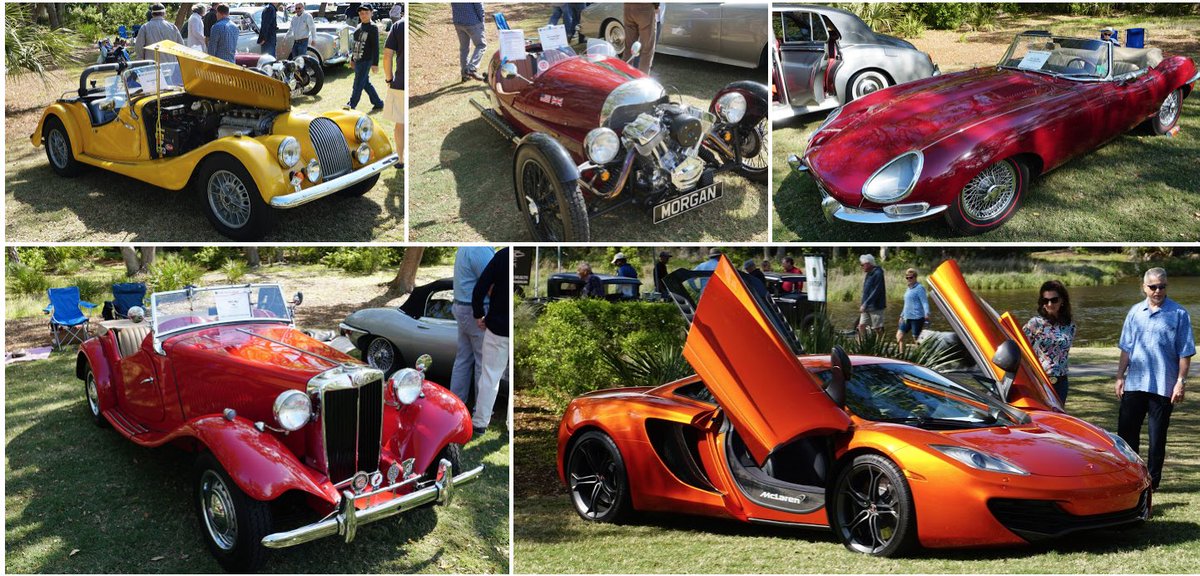 Originally published: Saturday, April 28, 2018
---
Got Friends? 7 Countries Have Never Visited Nerd Vittles. 2018 Is Calling! https://t.co/wMfmlhAr16 #asterisk #freepbx #wazo #issabel #IncrediblePBX #3CX pic.twitter.com/kAmAEnwVIw

— Ward Mundy (@NerdUno) January 9, 2018
---
Special Thanks to Our Generous Sponsors

FULL DISCLOSURE: ClearlyIP, Skyetel, Vitelity, DigitalOcean, Vultr, VoIP.ms, 3CX, Sangoma, TelecomsXchange and VitalPBX have provided financial support to Nerd Vittles and our open source projects through advertising, referral revenue, and/or merchandise. As an Amazon Associate and Best Buy Affiliate, we also earn from qualifying purchases. We've chosen these providers not the other way around. Our decisions are based upon their corporate reputation and the quality of their offerings and pricing. Our recommendations regarding technology are reached without regard to financial compensation except in situations in which comparable products at comparable pricing are available from multiple sources. In this limited case, we support our sponsors because our sponsors support us.


BOGO Bonaza: Enjoy state-of-the-art VoIP service with a $10 credit and half-price SIP service on up to $500 of Skyetel trunking with free number porting when you fund your Skyetel account. No limits on number of simultaneous calls. Quadruple data center redundancy. $25 monthly minimum spend required. Tutorial and sign up details are here.


The lynchpin of Incredible PBX 2020 and beyond is ClearlyIP components which bring management of FreePBX modules and SIP phone integration to a level never before available with any other Asterisk distribution. And now you can configure and reconfigure your new Incredible PBX phones from the convenience of the Incredible PBX GUI.


VitalPBX is perhaps the fastest-growing PBX offering based upon Asterisk with an installed presence in more than 100 countries worldwide. VitalPBX has generously provided a customized White Label version of Incredible PBX tailored for use with all Incredible PBX and VitalPBX custom applications. Follow this link for a free test drive!



Special Thanks to Vitelity. Vitelity is now Voyant Communications and has halted new registrations for the time being. Our special thanks to Vitelity for their unwavering financial support over many years and to the many Nerd Vittles readers who continue to enjoy the benefits of their service offerings. We will keep everyone posted on further developments.

---
---