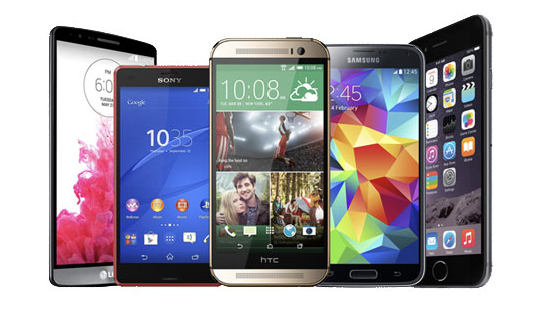 We introduced our new
GTI Technologies cellular extensions
for U.S.-based Incredible PBX® platforms last week, and the enthusiastic response has been truly amazing. This week we want to share the results of our testing, and encourage you to become one of the pioneers for this exciting new technology. It can be integrated into almost any Asterisk® platform.
To briefly summarize, GTI cellular extensions provide a traditional cellphone connection to all four of the major U.S. carriers. GTI-enabled cellphones also register as traditional PJsip extensions with Asterisk. The GTI SIM deciphers the best network based upon the cellphone's current location and then processes inbound and outbound calls just as if your cellphone were a registered desktop SIP phone on your PBX. Incoming calls are routed according to the inbound routing rules on your PBX, and outgoing calls follow the outbound routing rules of your PBX. 911 calls are processed directly by the carrier to whom your cellphone is connected.
GTI Global provides promotional consideration to help defray costs of our Asterisk projects.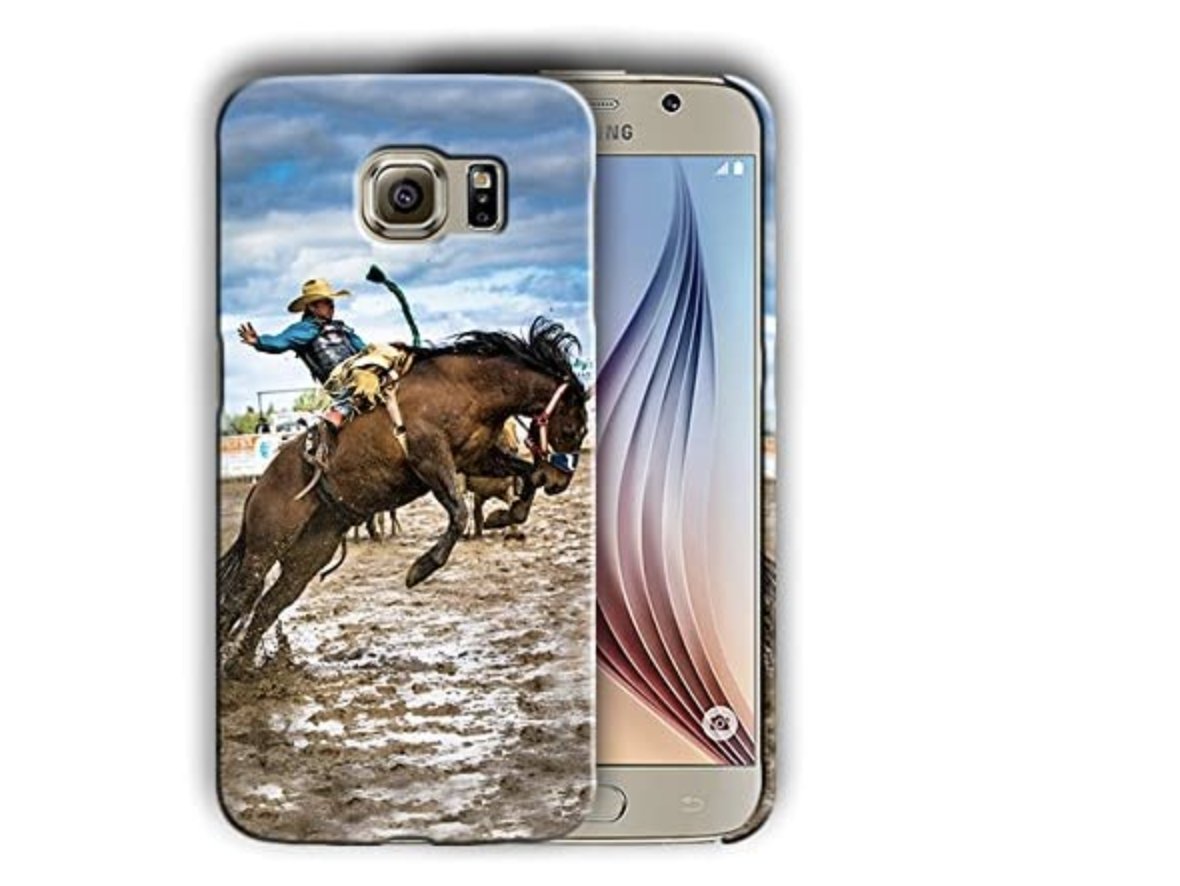 This is not our first rodeo, and we wander into new communications territory with our eyes wide open. So the real test of this new platform was our recent 1,000 mile voyage in the southeastern United States. Our benchmark cellphone is registered on the AT&T network and reported one or two bars of coverage throughout much of the journey. That's more than adequate to handle calls, text messaging, Waze, and TuneIn Radio with less than a handful of momentary outages. But what a difference four carrier connectivity makes. On our Google Pixel 3 with the GTI SIM, we observed four-bar cellular coverage throughout most of the trip. So my first observation would be that those in remote locations with spotty cellphone service are likely to experience a dramatic improvement in connectivity thanks to access to almost every cellphone tower in the United States. This has nothing to do with Asterisk and everything to do with simply having a better cellphone experience in general.
Now for the Asterisk component using a GTI SIM-based cellphone. If you write down the top ten things you love about Asterisk, you now can do almost all of them from your cellphone: transfer calls, listen to your voicemail, call other extensions and ring groups, use various trunking options by dialing prefixes to save on international calls, chatting with colleagues, unlocking a front door, opening a gate, retrieving news and weather data, and on and on. You can even use the traditional 611 cellular option to route calls to your help desk or security services. And, thanks to the magic of PJsip, folks can call your office extension and both your cellphone and desktop phone ring. They'll never know you've left the office.
Pricing for GTI cellular service is competitive until you get into the high data categories. Unlimited calling and texting is available on all of the plans. With no data service which is not required for calling and messaging, the monthly cost is just $20. A 2GB data plan is $25.
And here is an update on an Unlimited Data Plan that we received this morning:
We are working on building an "unlimited" data plan that is based on a data throttling mechanism. This mechanism would look like this:

User would be sold a 20GB data bundle. Once the user reaches 15GB, the data channel speed would be throttled to 128 kbps. This should stretch the remaining 5GB of data so it will last through the end of the month. While it is not truly unlimited data [nobody else has it either], it gives the perception of unlimited data to the end-user. This type of approach is under review by the business team.

UPDATE: GTI Global is a T-Mobile MVNO. So another option would be to purchase a separate T-Mobile SIM to cover data requirements. An unlimited data T-Mobile SIM costs $35/month while an unlimited plan with 2GB 4G LTE data and 3G throttling runs $20/month. There is a $2 charge for the additional T-Mobile SIM.
And here is another update. Canada DIDs are now available for an additional $0.55 per month. Cellphone calls still have to be initiated or received within the U.S.
Choosing a Cellphone Platform. Our favorite deployment strategy is to take advantage of the new dual SIM offerings that allow a user to have one SIM for personal use and a second SIM (GTI) for business use. This lets you acquire the least expensive cell service with unlimited data for personal use and acquire the $20 GTI SIM with no data plan through our Incredible PBX offering. You don't really need two data plans on the same smartphone.
Some smartphones support two SIMs while others have one physical SIM slot plus an eSIM registration that can be acquired from the major carriers. We personally liked an unlocked $200 Motorola G8+ which has two actual SIM slots as do most of the newer Samsung, OnePlus, Huawei, and many other smartphones. Several cellphones from BLU are available for under $25. The following devices currently support a single SIM card plus an eSIM:
Apple® iPhone® SE
Apple iPhone 11
Apple iPhone 11 Pro
Apple iPhone 11 Pro Max
Apple iPhone XR
Apple iPhone XS
Apple iPhone XS Max
Google Pixel 4 / Pixel 4 XL
Become a Pioneer. At the end of this week, we'll submit to GTI the email addresses of those wanting to venture into the future along with us. We think the companies you represent and the customers you support will thank you six months from now. GTI service is rock-solid, the technology has no competition, and the rewards for you and the organizations you support are noteworthy. You must have an Incredible PBX server or comparable Asterisk server with a static, public Internet address to use this service. Setup details are in last week's article.
If you'd like to join the adventure, please shoot us an email request this week and keep us informed about your progress. We can't wait to share in your discoveries!

UPDATE: After you hear back from us with the signup details, here's what happens next. You will sign up on our GTI Portal. Within an hour or two, you will get an email from GTI requesting the IP address of your server and extension credentials for each GTI SIM. Once you have provided that information, GTI will provision your account. It typically takes about 2 to 4 hours for service setup on carriers network (and some time less that 30 minutes). Then you will receive further notice/request and or status of the progress via a support ticket with a copy to your email address. GTIGLOBAL IP address and FQDN information will be provided after GTI has completed the setup of your Asterisk/FreePBX domain and IP in GTI's system. If GTI needs clarification or additional information, GTI will contact you via support ticket. Once provisioned, all of the information will be available in your GTI portal. We're providing the sequence of events so that you can be on the lookout for each step. If it doesn't happen, open a support ticket.
Continue Reading: Soup-to-Nuts Tutorial: Adding Cellular Extensions to Incredible PBX

Originally published: Monday, June 29, 2020

---

Need help with Asterisk? Visit the VoIP-info Forum.

---
Special Thanks to Our Generous Sponsors

FULL DISCLOSURE: ClearlyIP, Skyetel, Vitelity, DigitalOcean, Vultr, VoIP.ms, 3CX, Sangoma, TelecomsXchange and VitalPBX have provided financial support to Nerd Vittles and our open source projects through advertising, referral revenue, and/or merchandise. As an Amazon Associate and Best Buy Affiliate, we also earn from qualifying purchases. We've chosen these providers not the other way around. Our decisions are based upon their corporate reputation and the quality of their offerings and pricing. Our recommendations regarding technology are reached without regard to financial compensation except in situations in which comparable products at comparable pricing are available from multiple sources. In this limited case, we support our sponsors because our sponsors support us.


BOGO Bonaza: Enjoy state-of-the-art VoIP service with a $10 credit and half-price SIP service on up to $500 of Skyetel trunking with free number porting when you fund your Skyetel account. No limits on number of simultaneous calls. Quadruple data center redundancy. $25 monthly minimum spend required. Tutorial and sign up details are here.


The lynchpin of Incredible PBX 2020 and beyond is ClearlyIP components which bring management of FreePBX modules and SIP phone integration to a level never before available with any other Asterisk distribution. And now you can configure and reconfigure your new Incredible PBX phones from the convenience of the Incredible PBX GUI.


VitalPBX is perhaps the fastest-growing PBX offering based upon Asterisk with an installed presence in more than 100 countries worldwide. VitalPBX has generously provided a customized White Label version of Incredible PBX tailored for use with all Incredible PBX and VitalPBX custom applications. Follow this link for a free test drive!



Special Thanks to Vitelity. Vitelity is now Voyant Communications and has halted new registrations for the time being. Our special thanks to Vitelity for their unwavering financial support over many years and to the many Nerd Vittles readers who continue to enjoy the benefits of their service offerings. We will keep everyone posted on further developments.

---
---