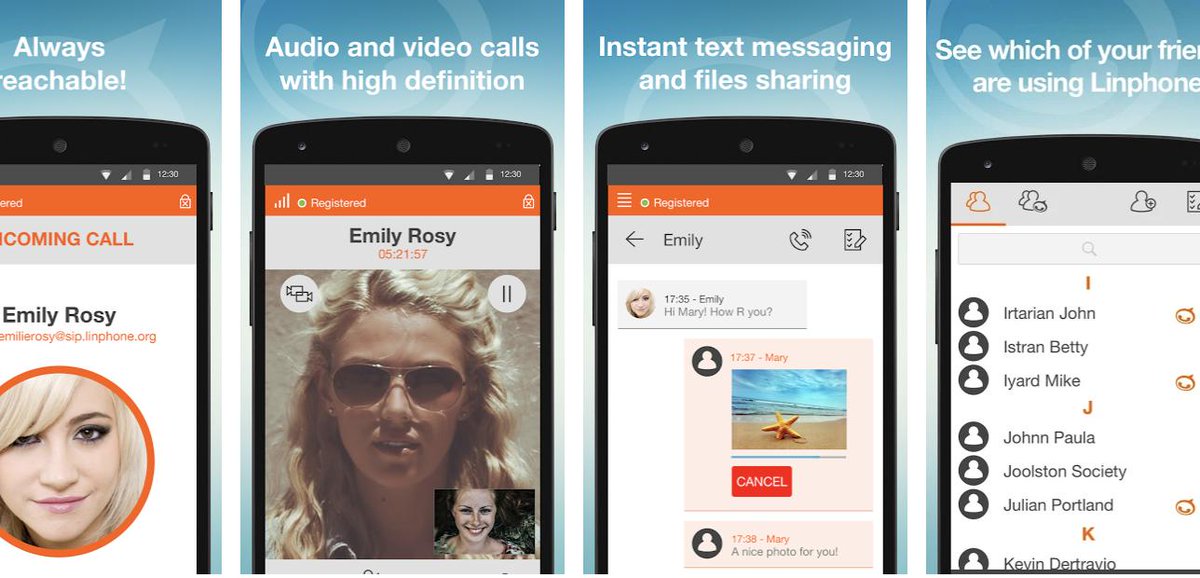 Earlier this year we demonstrated how to set up a publicly-accessible Asterisk® server to enable free worldwide calling using SIP URIs which are email-like addresses for VoIP and video calls. But not everyone has an Asterisk server so today's tutorial extends free calling to everyone with a Windows or Linux PC, a Mac, or any smartphone or tablet. All you need is a desktop computer with wired or wireless Internet access or, on a smartphone or tablet, a cell data plan or WiFi connection will suffice. When friends sign up, their calls also will be free.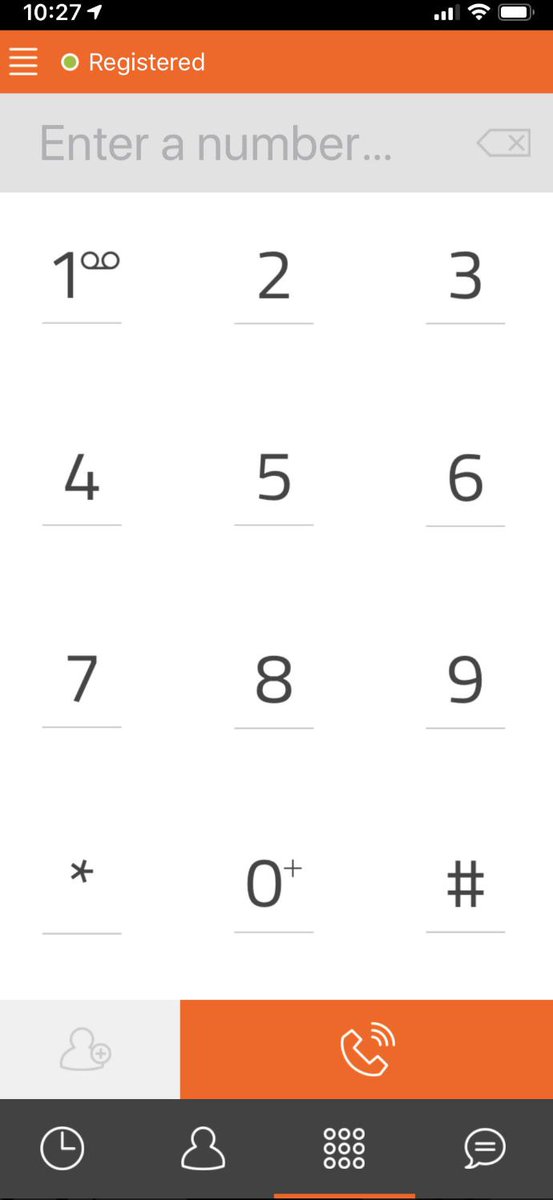 The secret sauce on all of these platforms is the Linphone app (shown above) which can be downloaded and used at no cost. Source code is available for those that want it. Use it as often and for as long as you like. Here are the Linphone download links for each of the platforms:
The only other piece you'll need to get started is a free Linphone SIP account. Sign up here. Once you've signed up, simply respond to the confirmation email to activate your account. Your registration gets you credentials to plug into your Linphone app that you downloaded above. In addition, it gets you a free Linphone SIP URI which looks something like this: yourname@sip.linphone.org. This is the SIP URI address that anyone in the world can use to contact you. Here are the pieces you'll need to plug into your desktop or smartphone app:
Account Name
Account Password
Domain: sip.linphone.org
Be very careful not to lose your password. You can't retrieve it, and you can't change it without knowing the original password. All you can do is delete your account and start over.
The Linphone feature set is downright impressive. Here's what you and your friends will be using at zero cost: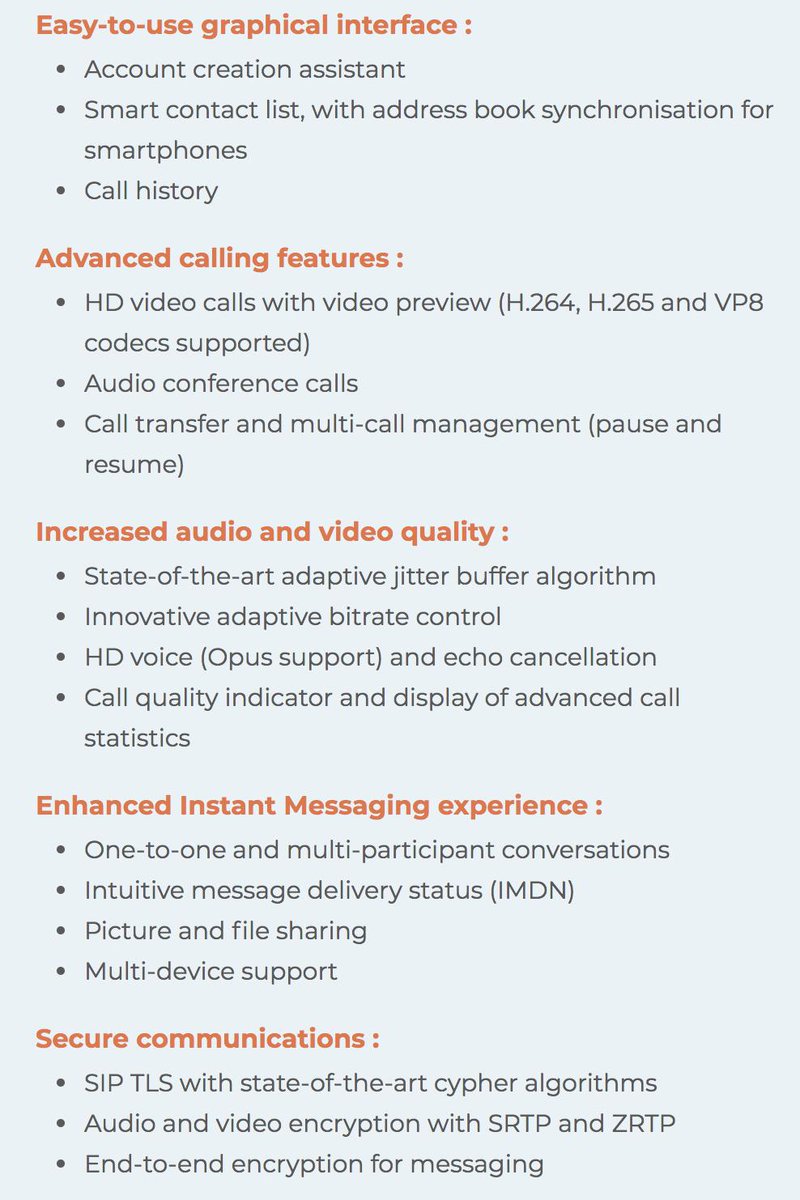 IMPORTANT TIP: Missing audio or one-way audio is a common problem on SIP calls. For best results, configure your account in the Linphone app to use UDP for the Transport, disable the Outbound Proxy, configure stun.linphone.org as the Stun Server, and enable ICE. In Network settings, turn off IPv6 and Media Encryption. In Audio settings, enable Opus, G.722, PCMU, and PCMA only. In Video settings, enable both VP8 and H.264. Then close the app and reopen it.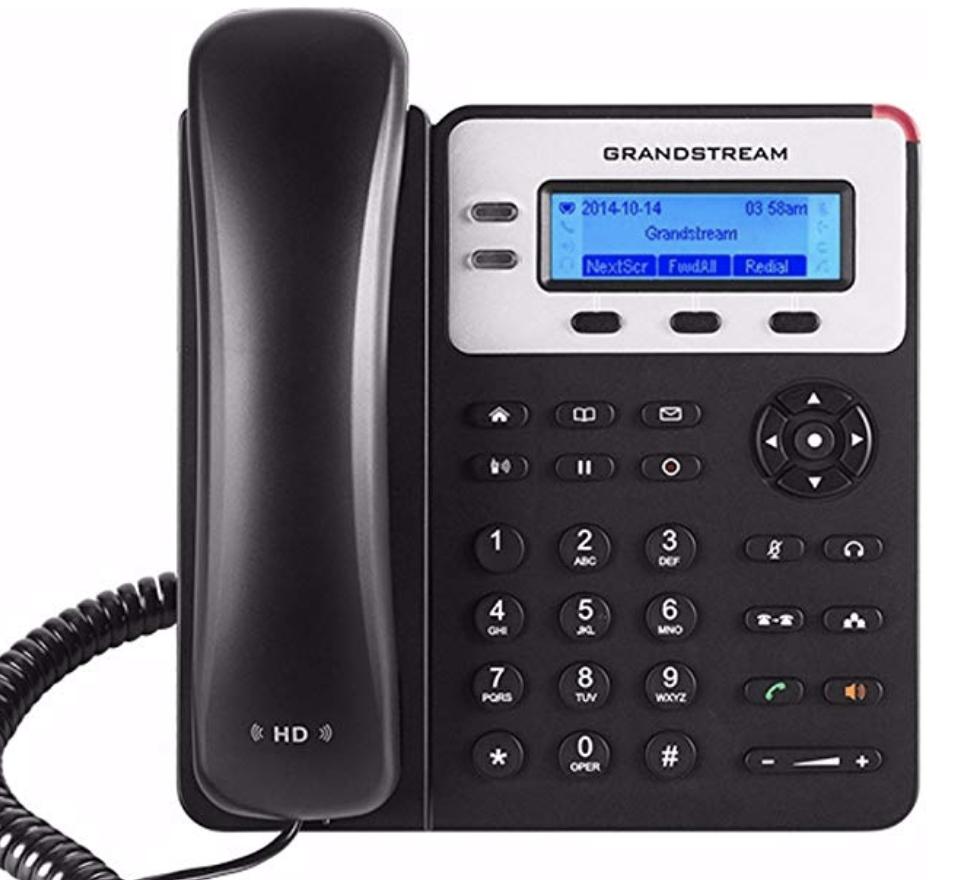 Once you have your Linphone credentials, another option in addition to using one of the SIP clients above is to acquire a stand-alone SIP telephone which can easily be connected to your Linphone SIP account. While there are literally hundreds of SIP telephones from which to choose, here's a $35 offering from Grandstream that we use. It's available from Amazon.1
Unlike other proprietary communications apps, the beauty of using Linphone with its native SIP URI support is you can call any SIP phone in the world for free whether the recipient uses Linphone or not. For example, to annoy your friends and spammers, you can transfer their calls to Lenny: 2233435945@sip2sip.info or 883510001198938@sip.inum.net. And here are some other SIP URI calls you might want to try. Store them in your Linphone Phonebook.

Yahoo News Headlines - news@demo.nerdvittles.com
Yahoo News Headlines - 951@demo.nerdvittles.com
Weather by Zip Code  - weather@demo.nerdvittles.com
Weather by Zip Code  - 947@demo.nerdvittles.com
Directory Assistance - information@demo.nerdvittles.com
Directory Assistance - 411@demo.nerdvittles.com
Lenny for Spammers   - 53669@demo.nerdvittles.com
Technical Support    - 0@sip.incrediblepbx.com
Call Any TollFree #  - **1800XXXXXXX@tollfree.future-nine.com

There are now more than 2,000 VoIP networks worldwide that support SIP URI access. Any person or organization with an account on any of these networks can be reached at no cost via SIP URI or via several hundred PSTN numbers. Using a SIP URI dialing prefix, you can call any referenced network@sipbroker.com. For example, *656news@sipbroker.com would reach the Nerd Vittles News Headlines from Yahoo. Or choose a local access number from the SipBroker worldwide directory, e.g. 702-789-0530 and then dial *656951 at the prompt.
Of course, every 3CX platform provides dedicated SIP URIs for every extension on the PBX. Our recent article covers adding SIP URI access to any Asterisk PBX.
If you want to associate a phone number with your Linphone SIP URI, you can do it in a couple of ways. First, using a smartphone, you can link your cell number to Linphone within the Linphone app itself. If you have a free DID from IPComms, you can point it to your Linphone SIP URI. If you have a $1/month CallCentric DID, it can also be pointed to your Linphone SIP URI. A 25¢/month iNum DID from LocalPhone.com also can be pointed to your SIP URI. LocalPhone supports Nerd Vittles through referral revenue from your 25¢ investment. 🙂
Speaking of iNUMs, you can reach anyone with an iNUM DID by dialing the iNUM number in SIP URI format: 8835100xxxxxxxx@sip.inum.net. One of the real beauties of signing up for an iNUM number as well is that it can be reached in most places around the globe by dialing a local number from any telephone. As part of the iNum initiative, local access numbers have been established in more than 50 countries around the globe. By placing a local call from any telephone to one of these local access numbers, any individual with an iNum phone number anywhere in the world can be reached without further cost. Here is a current list of the local access numbers. If the link is down (frequently), try here or here or the iNUM listing here. Once your call is answered, simply enter the 15-digit iNum phone number you wish to reach, and you will be connected. It's worth pointing out that iNUMs aren't as unwieldy as they may appear. The numbers always begin with 8835100 followed by 8 digits starting with a zero.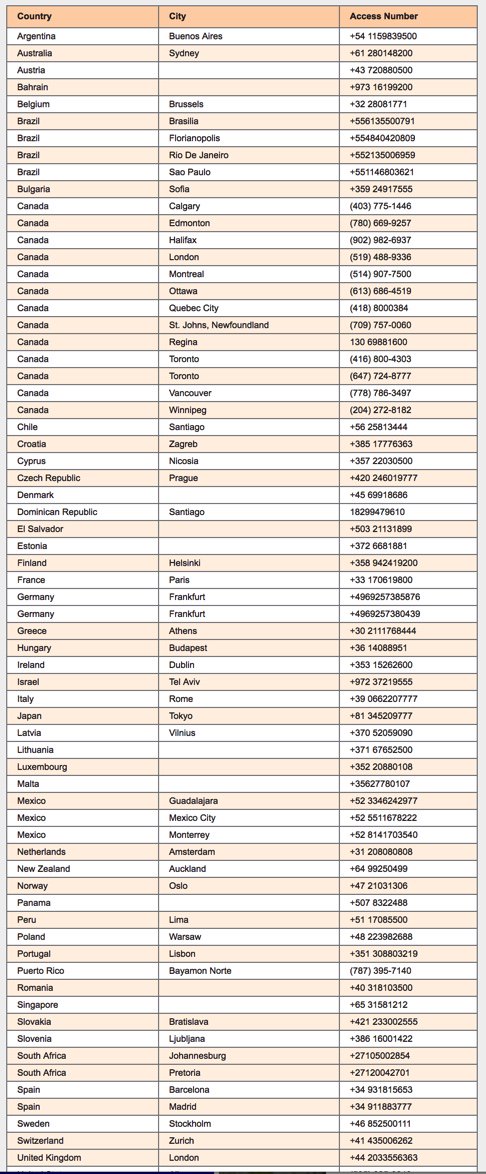 And another iNUM listing from DSL Reports:

Country             City                     Access Number
------------------- ------------------------ ---------------
Argentina           Buenos Aires             +54 1159839500
Australia           Sydney                   +61 280148200
Austria                                      +43 720880500
Bahrain                                      +973 16199200
Belgium             Brussels                 +32 28081771
Brazil              Brasilia                 +556135500791
Brazil              Florianopolis            +554840420809
Brazil              Rio De Janeiro           +552135006959
Brazil              Sao Paulo                +551146803621
Bulgaria            Sofia                    +359 24917555
Canada              Calgary                  (403) 775-1446
Canada              Edmonton                 (780) 669-9257
Canada              Halifax                  (902) 982-6937
Canada              London                   (519) 488-9336
Canada              Montreal                 (514) 907-7500
Canada              Ottawa                   (613) 686-4519
Canada              Quebec City              (418) 800-0384
Canada              St. Johns, Newfoundland  (709) 757-0060
Canada              Regina                   (306) 988-1600
Canada              Toronto                  (416) 800-4303
Canada              Toronto                  (647) 724-8777
Canada              Vancouver                (778) 786-3497
Canada              Winnipeg                 (204) 272-8182
Chile               Santiago                 +56 25813444
Croatia             Zagreb                   +385 17776363
Cyprus              Nicosia                  +357 22030500
Czech Republic      Prague                   +420 246019777
Denmark                                      +45 69918686
Dominican Republic  Santiago                 (829) 947-9610
El Salvador                                  +503 21131899
Estonia                                      +372 6681881
Finland             Helsinki                 +358 942419200
France              Paris                    +33 170619800
Germany             Frankfurt                +4969257385876
Germany             Frankfurt                +4969257380439
Greece              Athens                   +30 2111768444
Hungary             Budapest                 +36 14088951
Ireland             Dublin                   +353 15262600
Israel              Tel Aviv                 +972 37219555
Italy               Rome                     +39 0662207777
Japan               Tokyo                    +81 345209777
Latvia              Vilnius                  +370 52059090
Lithuania                                    +371 67652500
Luxembourg                                   +352 20880108
Malta                                        +35627780107
Mexico              Guadalajara              +52 3346242977
Mexico              Mexico City              +52 5511678222
Mexico              Monterrey                +52 8141703540
Netherlands         Amsterdam                +31 208080808
New Zealand         Auckland                 +64 99250499
Norway              Oslo                     +47 21031306
Panama                                       +507 8322488
Peru                Lima                     +51 17085500
Poland              Warsaw                   +48 223982688
Portugal            Lisbon                   +351 308803219
Puerto Rico         Bayamon Norte            (787) 395-7140
Romania                                      +40 318103500
Singapore                                    +65 31581212
Slovakia            Bratislava               +421 233002555
Slovenia            Ljubljana                +386 16001422
South Africa        Johannesburg             +27105002854
South Africa        Pretoria                 +27120042701
Spain               Barcelona                +34 931815653
Spain               Madrid                   +34 911883777
Sweden              Stockholm                +46 852500111
Switzerland         Zurich                   +41 435006262
United Kingdom      London                   +44 2033556363
United States       Albuquerque              (505) 225-8243
United States       Charlotte                (980) 202-0283
United States       Charlotte                (980) 236-0398
United States       Kansas City              (913) 951-0932
United States       Chicago                  (312) 253-4880
United States       Houston                  (713) 474-2323
United States       Los Angeles              (213) 221-3799
United States       New York                 (646) 843-6969
United States       Phoenix                  (602) 354-9444
United States       San Diego                (619) 330-9640
United States       San Francisco            (650) 360-0999
United States       Santa Barbara            (805) 308-9649
United States       Seattle                  (206) 420-5904
United States       Spokane, WA              (509) 931-0459
United States       Tacoma, WA               (253) 343-1529

More iNUM details are available here. If sip.inum.net is down, try 81.201.82.50.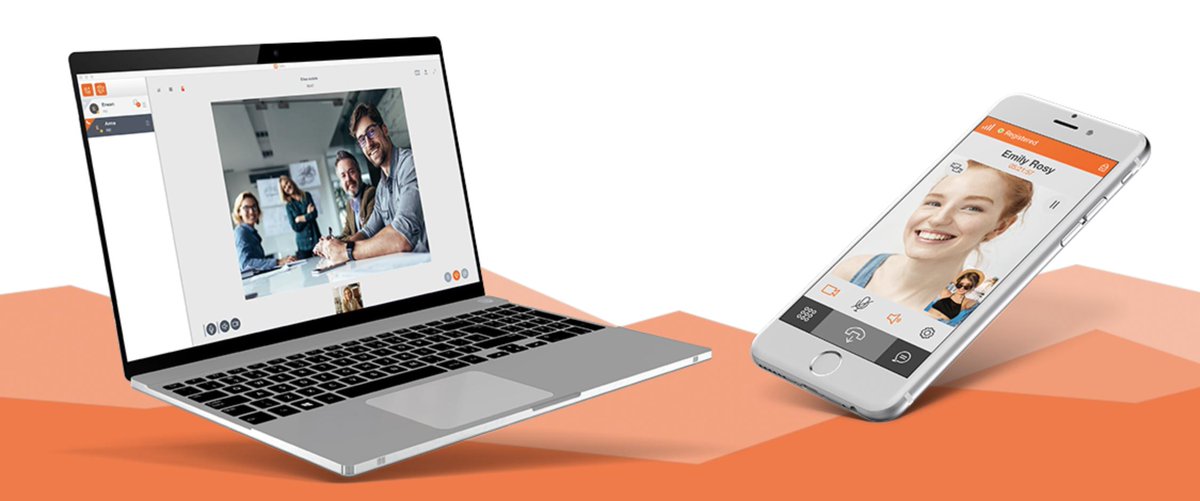 Let's tie all the pieces together now. Linphone gives you and your friends a free SIP URI as well as a SIP client for any platform to make and receive SIP voice and video calls. You can associate this SIP URI with your cellphone number as well as a free or almost free phone number (DID) that's available from IPComms, CallCentric, and other providers. If you sign up for a LocalPhone iNUM number, you also can associate it with your Linphone SIP URI. So you can be reached on your Linphone client by SIP URI, by iNUM, and by regular phone numbers. You can place unlimited calls to any SIP URI or iNUM worldwide at no cost. What's not to like?
Deploying Linphone as an Asterisk Trunk
If you don't have an Asterisk PBX, you can stop reading here. The good news is you can also use a Linphone SIP account as a SIP trunk on your Asterisk PBX. Once configured, you can add an Incoming Route and send the incoming Linphone SIP URI calls to any destination desired: an extension, a ring group, an IVR, or even a Conference Room. Using the FreePBX® or Incredible PBX® GUI, create a chan_SIP Trunk and name it linphone. In the PEER DETAILS, enter the following using your actual Linphone username and password:

type=friend
qualify=yes
insecure=port,invite
host=sip.linphone.org
disallow=all
context=from-trunk
dtmfmode=rfc2833
allow=g722&ulaw
fromuser=your-username
defaultuser=your-username
secret=your-password

For the Registration String: your-username:your-password@sip.linphone.org/99999
Next, create an Inbound Route using 99999 as the DID entry. Route the call to your desired destination, SAVE your settings, and you're in business.
There's one more nice surprise. Linphone accounts work much like the old key telephones and Google Voice setup that we all knew and loved. What that means is you can register the same Linphone account in multiple places, e.g. as an Asterisk trunk and elsewhere using one of the Linphone softphone apps. When incoming calls to your SIP URI arrive, they will ring on both your Asterisk PBX and your Linphone softphone as long as you haven't routed the Linphone trunk to a destination that automatically answers the calls such as an IVR.
HINT: If you're using dual registrations and routing the Linphone trunk to an extension, we recommend disabling voicemail on that extension so that Asterisk doesn't automatically answer the call and send it to voicemail when the extension is not registered or answered.
To make outbound calls from extensions on your PBX using the Linphone trunk, the easiest way is to create custom extensions in the [from-internal-custom] context in /etc/asterisk/ extensions_custom.conf. Make up an unused extension number (90210 in this example), enter the Linphone account name you wish to call (acctname in this example), save the file, and reload your dialplan: exten => 90210,1,Dial(SIP/acctname@linphone).
Another way to create a Custom Extension is using the FreePBX or Incredible PBX GUI. Under Applications -> Extensions -> Add Custom Extension, assign an extension number for the extension. Click on the Advanced tab and enter SIP/acctname@linphone in the Dial field. Click Submit button and reload the dialplan at the prompt. Enjoy your worldwide free calling.
Originally published: Monday, April 29, 2019
---

Need help with Asterisk? Visit the VoIP-info Forum.

---
Special Thanks to Our Generous Sponsors

FULL DISCLOSURE: ClearlyIP, Skyetel, Vitelity, DigitalOcean, Vultr, VoIP.ms, 3CX, Sangoma, TelecomsXchange and VitalPBX have provided financial support to Nerd Vittles and our open source projects through advertising, referral revenue, and/or merchandise. As an Amazon Associate and Best Buy Affiliate, we also earn from qualifying purchases. We've chosen these providers not the other way around. Our decisions are based upon their corporate reputation and the quality of their offerings and pricing. Our recommendations regarding technology are reached without regard to financial compensation except in situations in which comparable products at comparable pricing are available from multiple sources. In this limited case, we support our sponsors because our sponsors support us.


BOGO Bonaza: Enjoy state-of-the-art VoIP service with a $10 credit and half-price SIP service on up to $500 of Skyetel trunking with free number porting when you fund your Skyetel account. No limits on number of simultaneous calls. Quadruple data center redundancy. $25 monthly minimum spend required. Tutorial and sign up details are here.


The lynchpin of Incredible PBX 2020 and beyond is ClearlyIP components which bring management of FreePBX modules and SIP phone integration to a level never before available with any other Asterisk distribution. And now you can configure and reconfigure your new Incredible PBX phones from the convenience of the Incredible PBX GUI.


VitalPBX is perhaps the fastest-growing PBX offering based upon Asterisk with an installed presence in more than 100 countries worldwide. VitalPBX has generously provided a customized White Label version of Incredible PBX tailored for use with all Incredible PBX and VitalPBX custom applications. Follow this link for a free test drive!



Special Thanks to Vitelity. Vitelity is now Voyant Communications and has halted new registrations for the time being. Our special thanks to Vitelity for their unwavering financial support over many years and to the many Nerd Vittles readers who continue to enjoy the benefits of their service offerings. We will keep everyone posted on further developments.

---
---
This phone requires a wired network connection. Some of our purchase links refer users to Amazon when we find their prices are competitive for the recommended products. Nerd Vittles receives a small referral fee from Amazon to help cover the costs of our blog. We never recommend particular products solely to generate Amazon commissions. However, when pricing is comparable or availability is favorable, we support Amazon because Amazon supports us. [↩]