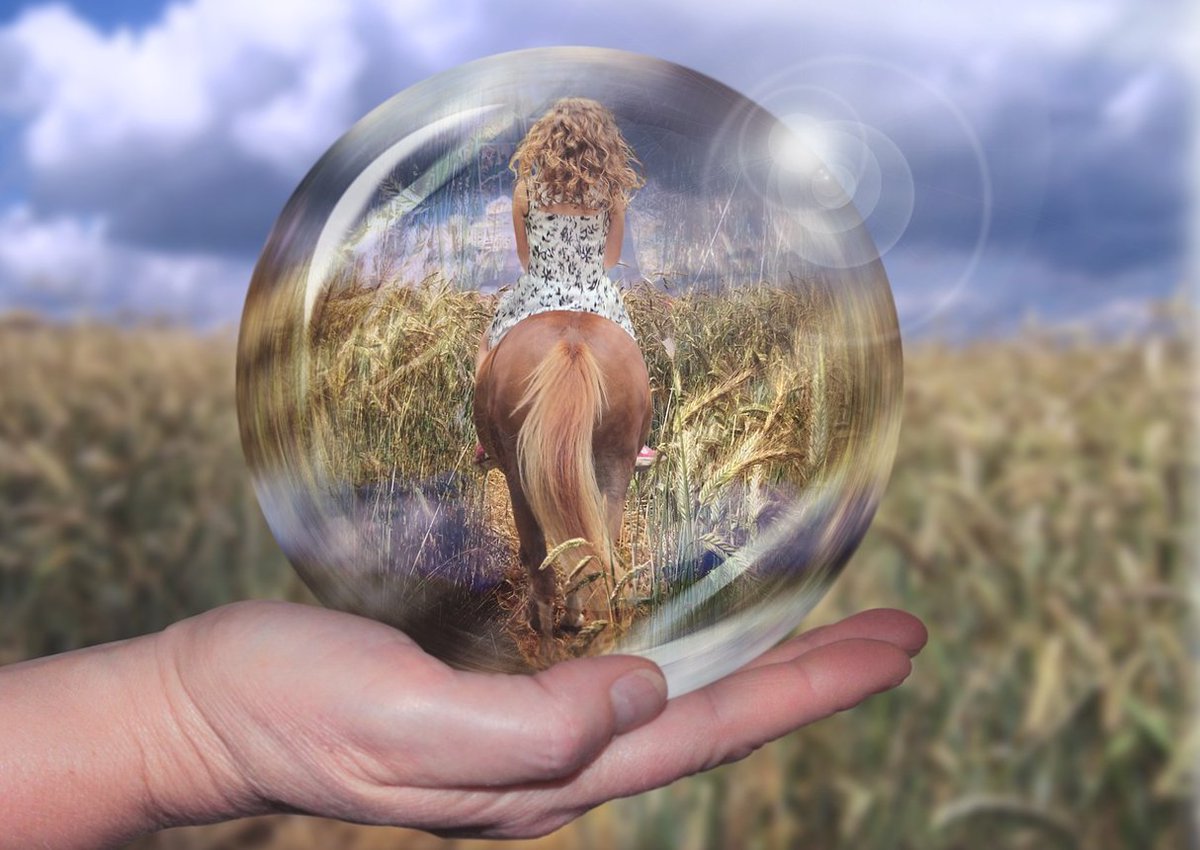 Let's face it. It's hard not to like the application development flexibility that Asterisk® offers, especially if you're part of an organization that has very specific telephony needs. But the price you pay for "free" and putting all of your eggs in the Asterisk basket is painful. Here are a few of the hurdles that come to mind: security, NAT, one-way audio, remote users, CRM support, conferencing, painful upgrades to address frequent bug fixes, and, more generally, telephone management and support. We love Asterisk, but…
Most folks don't buy all of their cars or groceries or computer software from a single company. So why do it with your phone system when you can take advantage of the best of all worlds, open source and commercial? To us, that's the compelling case for integrating a 3CX commercial PBX into your Asterisk infrastructure. It's a new iteration of what we used to call a hybrid PBX. And you can do it without cost for a full year to kick the 3CX tires and provide your mobile users with transparent phone service regardless of where they are roaming. Using the special Nerd Vittles signup link, you get a custom version of 3CX that supports 4 simultaneous calls, 10-user web meetings, unlimited trunks, and 10 or more extensions. After the first year, you can either spring for less than $100 a year to maintain the 3CX free PBX platform and mobile clients with pain-free updates, or you can upgrade to a more robust 3CX Pro commercial offering with a much expanded feature set including call center technology and seamless CRM integration with MS Exchange, Salesforce, Microsoft Dynamics, Microsoft Outlook, Office 365, Google Contacts, Exact Online, Freshdesk, Datev, Zendesk, Nutshell, vtiger, EBP, Insightly, amoCRM, Bitrix24 and Act. What's not to like?
If you're a frequent Nerd Vittles visitor, you already know that the 3CX clients for iOS, Android, Windows, and Macs are one of our favorite telephony apps of all time. The ease with which the 3CX client can be configured with a single click on an email attachment is revolutionary. And, once configured, the fact that you never again experience a NAT problem with a SIP call is nothing short of miraculous. As we've previously mentioned, the 3CX Client provides a nearly perfect mobile client for those that rely upon Asterisk. Now 3CX is poised to release an even easier configuration procedure for their mobile clients in update 2 for version 15.5. Simply log into your 3CX web client on a PC or Mac and choose the Settings:QR Code option from the menu bar. 3CX will present a QR code to activate the 3CX Client for your smartphone. Scan it using the 3CX Client app on your smartphone and, presto, your phone is instantly provisioned. It doesn't get any easier than this…

Let's spend a little time reviewing our favorite Hybrid PBX setup. In this scenario which is perfect for small businesses with a mobile workforce, the setup looks like this. An Asterisk server is deployed to manage company trunks including Google Voice, voicemail, IVRs, custom apps, and extensions for every employee. Then we add a 3CX free PBX, interconnect it with the Asterisk PBX, and assign a 3CX extension for every employee. The 3CX extensions will all tie back to the employee extensions on the Asterisk PBX. It obviously simplifies things if you keep your number schemes consistent. For example, extension 7000 on the Asterisk PBX could be matched to extension 000 on the 3CX PBX. Then we set up outbound trunks on both the Asterisk PBX and 3CX to dial a 9 prefix to reach extensions on the other PBX. So dialing 9000 on the Asterisk PBX would connect the caller to extension 000 on the 3CX PBX. On the 3CX side, dialing 9000 would connect the caller to extension 7000 on the Asterisk PBX in our example. And, of course, 3CX Clients can reach any number worldwide using Asterisk outbound trunks by dialing a 9 prefix and then the long distance number. Our previous tutorials will walk you through setting this up with Incredible PBX® 13, Issabel™, any FreePBX®-based PBX, or even Wazo. Once you complete the 5-minute setup, mobile users can take advantage of all the powerful features on any 3CX Client platform while still receiving their incoming calls from the Asterisk-based office PBX by simply forwarding their extension to their matching 9XXX destination on the 3CX platform. This will ring their 3CX Client anywhere in the world with nothing but a Wi-Fi connection! And it's a free call.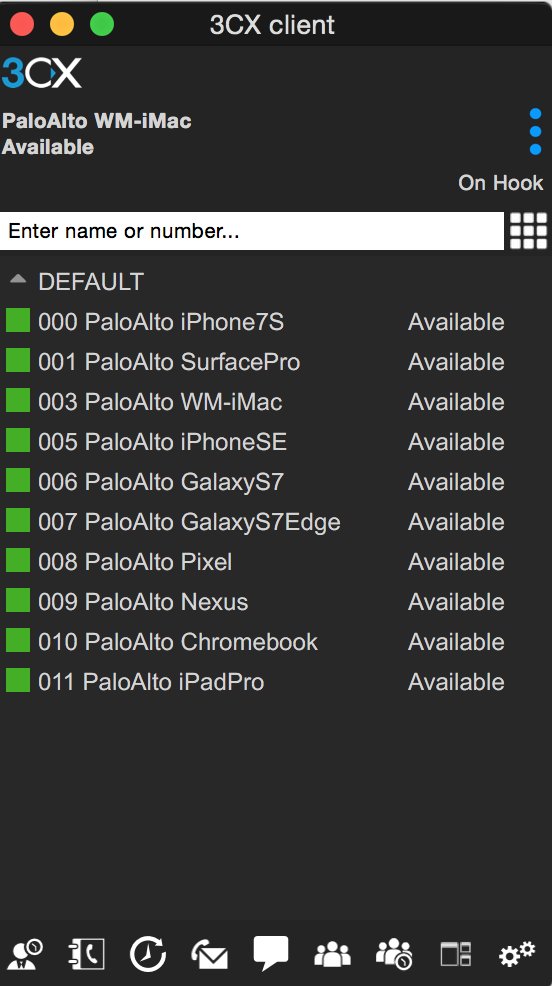 Published: Monday, October 16, 2017
---

Need help with Asterisk? Visit the PBX in a Flash Forum.

---
Special Thanks to Our Generous Sponsors

FULL DISCLOSURE: ClearlyIP, Skyetel, Vitelity, DigitalOcean, Vultr, VoIP.ms, 3CX, Sangoma, TelecomsXchange and VitalPBX have provided financial support to Nerd Vittles and our open source projects through advertising, referral revenue, and/or merchandise. As an Amazon Associate and Best Buy Affiliate, we also earn from qualifying purchases. We've chosen these providers not the other way around. Our decisions are based upon their corporate reputation and the quality of their offerings and pricing. Our recommendations regarding technology are reached without regard to financial compensation except in situations in which comparable products at comparable pricing are available from multiple sources. In this limited case, we support our sponsors because our sponsors support us.


BOGO Bonaza: Enjoy state-of-the-art VoIP service with a $10 credit and half-price SIP service on up to $500 of Skyetel trunking with free number porting when you fund your Skyetel account. No limits on number of simultaneous calls. Quadruple data center redundancy. $25 monthly minimum spend required. Tutorial and sign up details are here.


The lynchpin of Incredible PBX 2020 and beyond is ClearlyIP components which bring management of FreePBX modules and SIP phone integration to a level never before available with any other Asterisk distribution. And now you can configure and reconfigure your new Incredible PBX phones from the convenience of the Incredible PBX GUI.


VitalPBX is perhaps the fastest-growing PBX offering based upon Asterisk with an installed presence in more than 100 countries worldwide. VitalPBX has generously provided a customized White Label version of Incredible PBX tailored for use with all Incredible PBX and VitalPBX custom applications. Follow this link for a free test drive!



Special Thanks to Vitelity. Vitelity is now Voyant Communications and has halted new registrations for the time being. Our special thanks to Vitelity for their unwavering financial support over many years and to the many Nerd Vittles readers who continue to enjoy the benefits of their service offerings. We will keep everyone posted on further developments.

---
---
Some Recent Nerd Vittles Articles of Interest…