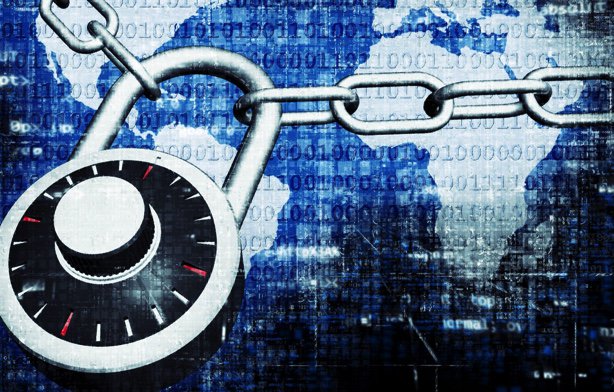 Seven years ago we introduced Travelin' Man 3 to simplify the task of securing the Incredible PBX® VoIP platforms. Today we want to reexamine the Travelin' Man 3 firewall design for the benefit of those that are new to Asterisk® and FreePBX®. In the old days, FreePBX-based VoIP servers were notoriously vulnerable because of numerous bugs in the original FreePBX code which was developed by dozens of developers around the world with very different skill sets. Not only did you risk having your server compromised, but there also was a very real risk of receiving a staggering phone bill for calls that neither you nor your users made.
Travelin' Man 3 introduced a new security model by providing a whitelist-based, plug-and-play firewall for Incredible PBX servers using the Linux IPtables firewall platform. If the IP address of a device wasn't listed in the firewall, then that device could not even see your PBX much less access it. SSH access, web access, SIP and IAX2 access all were blocked.
The whitelist design worked great so long as your PBX and all of your phones shared the same private network. But then came deployment of PBXs in the cloud on the wide open Internet. And, of course, there were traveling salesmen that moved from place to place with new IP addresses at every new hotel. And then there were the users with dynamic IP addresses whose IP address identity changed without much warning.
To address these limitations, Travelin' Man 3 provided the add-ip script to whitelist new IP addresses. The setup included the ability to limit IP addresses to a certain group of features on the PBX such as SIP, IAX2, SSH, and web access. Or the administrator could enable full access to the PBX for a given IP address.
That solved the new IP address issue, but it wasn't of much use to those with ever-changing dynamic IP addresses. Thus was born the add-fqdn addition which could be used in combination with a dynamic DNS provider to assign a fully-qualified domain name to a device and keep it regularly updated. An additional ipchecker script was also added as a cron job to pass IP address changes along to the IPtables firewall every 10 minutes.
To round out the Incredible PBX whitelist design, we added PortKnocker to protect administrators from locking themselves out of their own server. We added Travelin' Man 4, OpenVPN and the NeoRouter VPN to facilitate easy access without resorting to the add-ip and add-fqdn utilities. Private LAN addresses are automatically whitelisted with Travelin' Man 3 so deploying SIP phones with native VPN capability remains the simplest and safest connectivity option.
One key feature that sets Travelin' Man 3 apart from other firewall alternatives is the fact that it's plug-and-play. When you install any of the Incredible PBX 2020 platforms, your IPtables firewall and whitelist are automatically configured. The only requirement is that you perform the second phase of the Incredible PBX install using SSH or Putty from a desktop machine that will be used to manage your PBX. In that way, your desktop PC gets automatically whitelisted as part of the install process. And, as previously noted, all devices on the same private LAN or VPN as your Incredible PBX server have total access without jumping through any additional configuration hoops.
Let's take a moment to examine how Travelin' Man 3 works under the covers. First, it's important to note that IPtables does not support FQDNs, only IP addresses. So, if you add an FQDN entry to the IPtables startup file, it gets translated into a static IP address when IPtables is started. More importantly, if that FQDN happens to be unresolvable when IPtables is started because the remote computer is off-line for some reason, then IPtables crashes and never deploys any of its other rules leaving your PBX totally exposed. For this reason, Travelin' Man 3 handles firewall startup in a unique way. First, it loads some basic firewall rules, all of which have static IP addresses. These rules are found in the startup script: /etc/sysconfig/iptables on RedHat and CentOS platforms and /etc/iptables/rules.v4 on Debian, Ubuntu, and Raspbian platforms. Then, once IPtables is running, it executes the /usr/local/sbin/iptables-custom script with individual IPtables commands to deploy the remaining whitelist entries including FQDNs. When an individual IPtables command fails in this BASH script, the script simply moves on to the next rule without burning down the house. The only damage is an individual FQDN is not whitelisted. But the computer with this FQDN was off-line anyway so there's no impact on the operation of your PBX. Once that computer comes back on line, it's simple enough to whitelist the FQDN again. This is a long-winded explanation of why it's important on Incredible PBX platforms to start and restart IPtables with the iptables-restart script rather than using systemctl restart iptables. The latter would only load the basic IPtables rules in the startup script and not iptables-custom.
Now that you know how Travelin' Man 3 works, you may be wondering why FQDN support was never integrated into the IPtables design. We've wondered much the same thing and never got much of an answer from the developers other than a cryptic response that IPtables worked as designed. Oh well. What we also have found is there is substantial institutional resistance to whitelist firewall implementations even though they provide the most secure computing environment for most deployments. Blacklists, standing alone, simply don't work because either the bad guys poison the blacklist with legitimate IP addresses (such as the DNS servers upon which you rely) or the bad guys move on to a new IP address which has not yet been added to the blacklist.
We'd be the first to admit that additional flexibility may be desirable in certain edge cases particularly where end-users must rely upon a smartphone on the road with little more than a softphone app available to connect back to the mothership. But, again, we would strongly recommend deploying OpenVPN on all your devices and sticking with a whitelist solution for most scenarios. For those that can't or won't, take a look at the Incredible PBX PUBLIC offering as an alternative. It strikes a good balance using a combination of blacklists, some security through obscurity tricks, and implementation of rules blocking most script kiddies.
Originally published: Monday, March 9, 2020
---

Need help with Asterisk? Visit the VoIP-info Forum.

---
Special Thanks to Our Generous Sponsors

FULL DISCLOSURE: ClearlyIP, Skyetel, Vitelity, DigitalOcean, Vultr, VoIP.ms, 3CX, Sangoma, TelecomsXchange and VitalPBX have provided financial support to Nerd Vittles and our open source projects through advertising, referral revenue, and/or merchandise. As an Amazon Associate and Best Buy Affiliate, we also earn from qualifying purchases. We've chosen these providers not the other way around. Our decisions are based upon their corporate reputation and the quality of their offerings and pricing. Our recommendations regarding technology are reached without regard to financial compensation except in situations in which comparable products at comparable pricing are available from multiple sources. In this limited case, we support our sponsors because our sponsors support us.


BOGO Bonaza: Enjoy state-of-the-art VoIP service with a $10 credit and half-price SIP service on up to $500 of Skyetel trunking with free number porting when you fund your Skyetel account. No limits on number of simultaneous calls. Quadruple data center redundancy. $25 monthly minimum spend required. Tutorial and sign up details are here.


The lynchpin of Incredible PBX 2020 and beyond is ClearlyIP components which bring management of FreePBX modules and SIP phone integration to a level never before available with any other Asterisk distribution. And now you can configure and reconfigure your new Incredible PBX phones from the convenience of the Incredible PBX GUI.


VitalPBX is perhaps the fastest-growing PBX offering based upon Asterisk with an installed presence in more than 100 countries worldwide. VitalPBX has generously provided a customized White Label version of Incredible PBX tailored for use with all Incredible PBX and VitalPBX custom applications. Follow this link for a free test drive!



Special Thanks to Vitelity. Vitelity is now Voyant Communications and has halted new registrations for the time being. Our special thanks to Vitelity for their unwavering financial support over many years and to the many Nerd Vittles readers who continue to enjoy the benefits of their service offerings. We will keep everyone posted on further developments.

---
---