Today marks the six month anniversary since we picked up our second generation Tesla Model S. If you've followed our adventure, you already know that the road has been a bumpy one even giving Elon Musk credit for the best of intentions. As one new owner remarked, "The difference in a salesman and a marketer is the marketer knows he is lying." We haven't quite decided which pigeon hole best describes Elon, but there certainly was optimistic puffing of the Tesla feature set to put it charitably. And the time to begin sale of Model 3's is just around the corner with a half million people already waiting in line.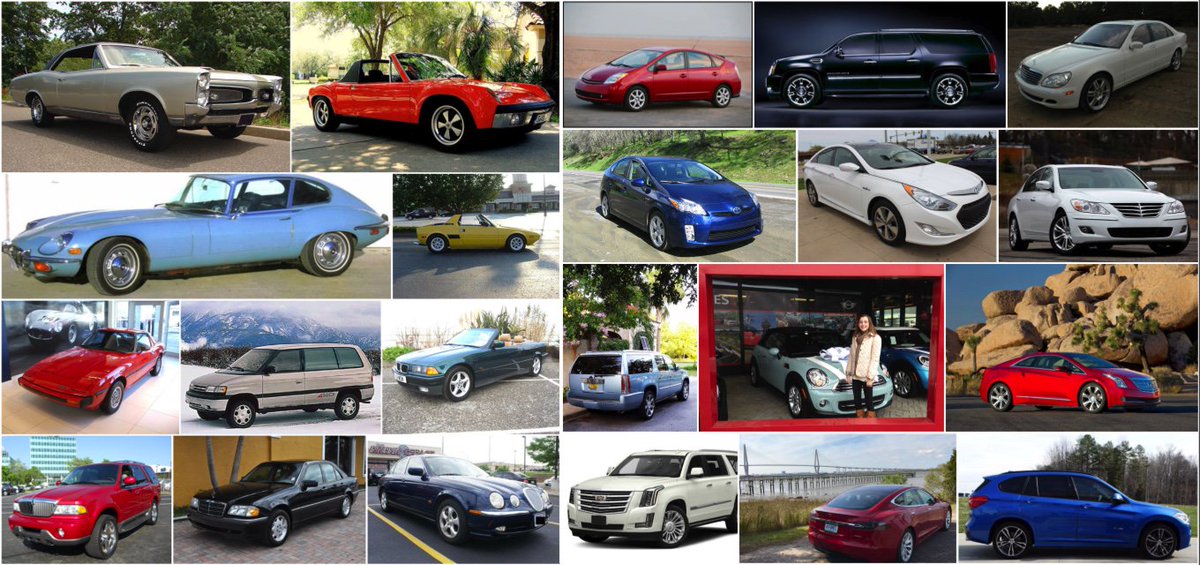 Having owned a couple dozen cars, we decided it might be a good opportunity to weigh the pro's and con's of buying a Tesla, any Tesla. On the plus side, receiving over-the-air software updates every month is one of the greatest advancements in the history of the automobile industry. A Tesla is essentially a supercomputer on wheels so these updates offer a monthly opportunity for Tesla to radically improve your driving experience… at no cost to you! Compare that to Cadillac which will give you a new GPS map once a year for about $300. Since we accepted delivery of the Tesla, the updates have added a five-range equalizer with Dolby Surround Sound, automatic emergency braking, side collision avoidance, auto-dimming headlights, self-parking, auto-summon for vehicle retrieval, and multiple upgrades to the traffic-aware cruise control and autopilot systems. During a 600-mile road trip to Atlanta, we stopped once in each direction for a 45-minute battery refill using Tesla's free superchargers. By the way, they won't be free to new owners unless you take advantage of an existing owner's coupon to purchase a Model S or X at a $1,000 discount which also includes free lifetime usage of Tesla's supercharger network. That saves you about ten cents per mile. Here's our referral link if you need one. As with most referral links, we get something, too: a mini-Tesla for our new grandson. 🙂
And speaking of road trips, let us offer some tips on using Tesla's Supercharger network. A one-hour charge will typically buy you about 150-200 miles depending upon the current state of your battery. If there are other Teslas at the site, be sure you choose a numbered supercharger that is different from the other vehicles. Otherwise, your charging rate is cut in half. Some locations are better than others, and we've pretty much covered the southeastern United States at this juncture. The Augusta, Georgia site is a 5-minute walk from Denny's which makes it an excellent site around meal time if you're heading east or west on I-20. For those traveling on I-85 or I-40 through North Carolina, the Burlington Supercharger is a definite must with a rich collection of restaurants as well as a terrific grocery store within one block. Charlotte and Greenville are pretty much in the middle of nowhere so pick up some fast food before you arrive if you plan to stay for an hour. The Atlanta Supercharger in the Level 2 garage of Atlantic Station downtown is a shopper's paradise with dozens of shops and restaurants to keep you entertained. For those on the east coast heading south, there's now a supercharger in Myrtle Beach at the Coastal Grand Mall which also provides lots of restaurants and shopping distractions. Another one is located in the Savannah, Georgia airport with two free hours of parking. The wrinkle is that there's only one restaurant in the airport, and it's lousy so bring food with you if you are stopping there for an extended charge. From Charleston, we typically do a restroom break there which takes about 20 minutes including the time to get on and off I-95. A 10-minute charge gets you about 55 extra miles. Then you can make it to the Kingsland, Georgia which is right at the Florida border with lots of restaurants within easy walking distance. From there, you can make it to St. Augustine, Florida where you'll land right in the middle of all the "interstate hotels" with lots of fast food restaurants nearby. Another don't miss site is Port Orange which has a large mall and lots of restaurants. From there you can easily make it to Orlando or Port St. Lucie. On our recent 1,100 mile trip to Virginia and Atlanta and our 900 mile trip to Florida, we saw a grand total of two other Teslas in all of the supercharger locations we used. That may change once the Model 3's start rolling off the assembly line. We would estimate that we spent less than an hour at supercharger locations traveling in each direction. We typically try to stay at Hilton Hotels which have free overnight charging at many of their sites. Make a phone call to verify destination charging before booking. EVTripPlanner is also a handy web site when planning your travels. It includes most Superchargers and Destination Chargers and can show you the most convenient stops.
So that's the good news. The rest of the story is mostly about Tesla's marketing tactics. For us, they promised considerably more than they delivered when we received the car. That leaves a bad taste in your mouth for a very long time, particularly with vehicles costing $70,000 to $170,000. The disappointing part is that we would have bought the car even if Tesla had honestly described what was available with delivery and what could be expected down the road. Looking back, Tesla's developments on the autopilot front have been nothing short of miraculous. Tesla has delivered in six months what it took Mobileye almost ten years to develop. That's not to say it's not still dangerous. It is. To the guy that chooses to drive with your hands off the wheel, make sure your affairs are in order and your will is up to date. And there are some other rough edges which are reported regularly. An owner last week posted that his headlights abruptly turned off in the middle of the night while he was cruising along at highway speeds. Should this happen to you, remember you can pull the turn signal stalk to instantly turn on your bright lights which will at least let you guide the car to a safe stop. Yet another reason to follow the Tesla Motors Forum should you buy a Tesla.
Will Tesla get there? I think so. But self-driving technology is still evolving, and it probably will be for the next several years. If you're not in a hurry, you might consider waiting another year or two and compare other options. But, for now, Tesla is the only game in town, and it's finally usable on most interstates and major thoroughfares. The other downside of a Tesla is service center locations. While we were lucky and received an almost perfect car, others have not been so lucky. If there's not a service center close to you, that is a real problem. If you have a flat tire, there is no spare and that, too, can be problematic depending upon where you live. The good news is that AAA offers a plan for under $100 that includes free towing up to 200 miles once a year. If you travel a good bit, sign up!
Finally, a word about options. The S75 base model of the Model S is under $70,000 with federal tax credit. The Model X SUV is about $10,000 more. You can future-proof the cars for $8,000 to lock in full self-driving capability for down the road. For short road trips and in-town driving, the 249 mile range of the S75 is more than adequate. In most areas of the U.S., superchargers are located every 150 miles or less. Many of the Tesla showrooms now have new and used vehicles for immediate sale. The advantage is you can see what you'll be getting before you spend a dime. Because of the pace of technology developments in both electric vehicles and self-driving technology, we would lease the vehicle if we had it to do over again. So what are you waiting for? Come join the party!
Continue reading…
The Autonomous Car: Tesla & The Winding Road (January 9, 2017)
The Autonomous Car: A Hands-Free Drive with Tesla's HW2 (January 23, 2017)
The Autonomous Car: Navigating Tesla's Slippery Slope to the Promised Land (3/13/2017)
The Autonomous Car: Move Over Tesla, Here Comes Cadillac (April 17, 2017)
Published: Monday, June 19, 2017
---
Special Thanks to Our Generous Sponsors

FULL DISCLOSURE: ClearlyIP, Skyetel, Vitelity, DigitalOcean, Vultr, VoIP.ms, 3CX, Sangoma, TelecomsXchange and VitalPBX have provided financial support to Nerd Vittles and our open source projects through advertising, referral revenue, and/or merchandise. As an Amazon Associate and Best Buy Affiliate, we also earn from qualifying purchases. We've chosen these providers not the other way around. Our decisions are based upon their corporate reputation and the quality of their offerings and pricing. Our recommendations regarding technology are reached without regard to financial compensation except in situations in which comparable products at comparable pricing are available from multiple sources. In this limited case, we support our sponsors because our sponsors support us.


BOGO Bonaza: Enjoy state-of-the-art VoIP service with a $10 credit and half-price SIP service on up to $500 of Skyetel trunking with free number porting when you fund your Skyetel account. No limits on number of simultaneous calls. Quadruple data center redundancy. $25 monthly minimum spend required. Tutorial and sign up details are here.


The lynchpin of Incredible PBX 2020 and beyond is ClearlyIP components which bring management of FreePBX modules and SIP phone integration to a level never before available with any other Asterisk distribution. And now you can configure and reconfigure your new Incredible PBX phones from the convenience of the Incredible PBX GUI.


VitalPBX is perhaps the fastest-growing PBX offering based upon Asterisk with an installed presence in more than 100 countries worldwide. VitalPBX has generously provided a customized White Label version of Incredible PBX tailored for use with all Incredible PBX and VitalPBX custom applications. Follow this link for a free test drive!



Special Thanks to Vitelity. Vitelity is now Voyant Communications and has halted new registrations for the time being. Our special thanks to Vitelity for their unwavering financial support over many years and to the many Nerd Vittles readers who continue to enjoy the benefits of their service offerings. We will keep everyone posted on further developments.

---
---
Some Recent Nerd Vittles Articles of Interest…