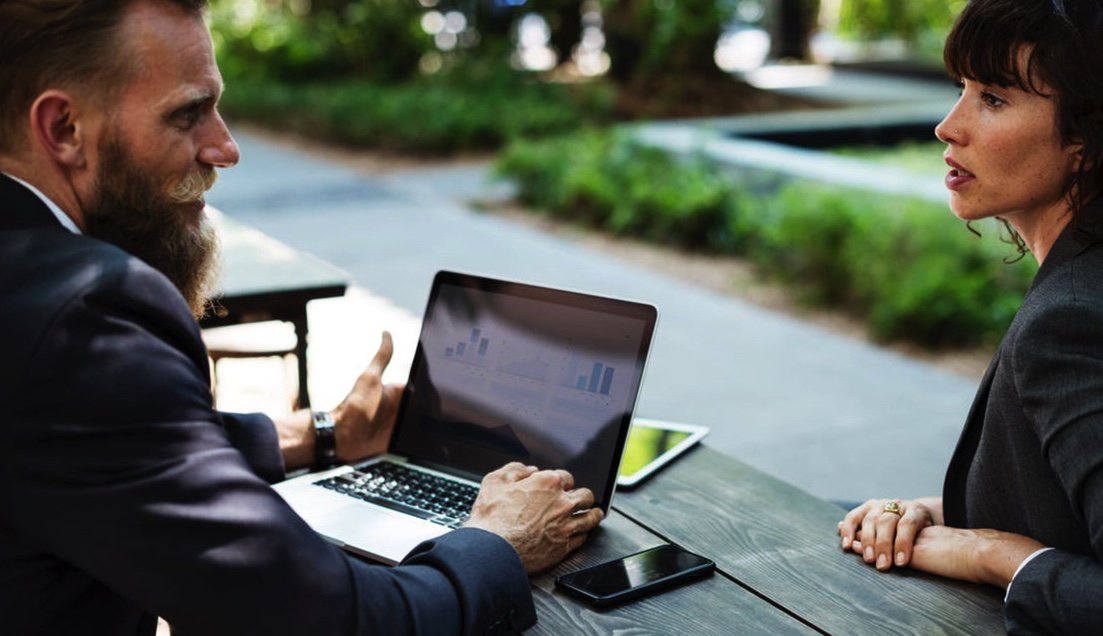 There are evolutions, and then there are revolutions. Today is another revolutionary day for free VoIP. The new 3CX v15.5 Update 3 is revolutionary on so many levels: price, feature set, flexibility, stability, and security for openers. For Nerd Vittles readers that want a free PBX for your home or business, here's the latest and greatest. You get the 3CX Standard License features listed here with up to 16 simultaneous calls for one year. That setup easily supports about 50 extensions. At the expiration of the year, you can purchase the standard annual license OR your free license will automatically convert to a 4-simultaneous-call perpetual license with unlimited trunks for the duration of the installation, including DNS, email, SSL certs, webmeeting, etc. Nothing else to buy ever!1 This perpetual license includes unlimited SIP trunks and gateways, 25-participant conferencing, G.722 and G.729 support with HD Voice, custom FQDNs, BLF support, Call Parking, Call Queueing, Call Pickup, Call Recordings and Management, Call Reporting, Intercom/Paging, Integrated Fax Server and Office 365 Address Book/Microsoft Outlook integration plus all of the 3CX client software. Better hurry. This offer won't last forever! Here's the signup link. 2
Unlimited Trunks, 50 Extensions, 16 Simultaneous Calls… Free!
The 3CX development team not only heard but also heeded our suggestion to expand the number of trunks in the free edition by removing the limitation entirely. With small businesses and home users, the number of times you ever will need to make more than 16 simultaneous calls is probably NEVER. Based upon industry standards, this 16-call, 50-extension PBX with unlimited trunks can easily support several dozen people so it's perfect for home use and small to medium-sized businesses. And, when your business grows, upgrading to a larger PBX is inexpensive and a one-minute key swap.
Cost savings, of course, are only part of the VoIP story. There's a reason 3CX's business is growing geometrically while others struggle. 3CX provides an unmatched feature set that's easy to use and deploy. Version 15.5 Update 3 brings the Linux platform to full parity with 3CX's previous Windows editions plus all-new 3CX clients for every desktop and mobile device. There's also an awesome new web client providing users easy access to all key 3CX features without installing any software. Desktop call control including Click2Call now is based on uaCSTA technology. Snom, Yealink, and Granstream phones as well as 3CX clients can be controlled from any desktop client even if your phone system is running in the cloud. And we've got a whopper deal for you there as well today.
With 3CX's powerful client software, your office and your PBX can literally be anywhere. Your desktop is always as close as your smartphone or the nearest WiFi hotspot. That's what unified communications is all about. And, should you ever need support, 3CX has offices in the U.S., U.K., Germany, Hong Kong, South Africa, Russia and Australia. Review the 3CX feature comparison chart and you can judge the feature set for yourself. Whether you're a homebody or world traveler, we think you'll agree that 3CX's new free edition for Nerd Vittles readers offers everything that a home or SOHO user will ever need in a PBX.

Getting Started with 3CX on Dedicated Hardware or a Virtual Machine. If your platform supports ISO installs, here are the simple steps to get 3CX up and running. Just follow this 3CX tutorial to download the ISO and begin your adventure. Boot your server from the ISO image and walk through the Debian 9 setup process. We recommend 2GB of RAM and a 20GB drive for 3CX. When the install is finished, make note of the IP address to access with a web browser to complete the setup. Enter your 3CX license key when prompted. Set up one or more SIP trunks with inbound and outbound call routes. Once you have the ISO and your license key in hand, the installation procedure takes less than 10 minutes.
Getting Started with 3CX in the Cloud. Begin by setting up a 64-bit Debian 9 platform. Obtain a free Nerd Vittles license key for 3CX. Once your Debian install is finished, log in as root using SSH or Putty and issue these commands. NOTE: What appears as the third line below needs to be added to line #2!


wget -O- http://downloads.3cx.com/downloads/3cxpbx/public.key | apt-key add -
echo "deb http://downloads.3cx.com/downloads/debian stretch main" | tee /etc/apt/sources.list.d/3cxpbx.list
apt-get update
apt-get install libcurl3=7.38.0-4+deb8u5
apt-get install net-tools
apt-get install 3cxpbx

When the initial setup finishes, choose the Web Interface Wizard and complete the install using your favorite web browser. Enter your 3CX license key when prompted. Set up one or more SIP trunks with inbound and outbound call routes. Done.
Beginning with this release, you have your choice of using a Google Cloud-hosted 3CX server at no cost for a year or many other cloud providers of your choice. The problem with the Google Cloud offering is what to do after the first year. Our personal preference is to set up your own cloud server where things stay the same as you move forward from year to year. At this time, 3CX does not support OpenVZ containers. However, Vultr offers a $2.50/month 512MB RAM plan that works just fine. 50 cents more buys you automatic backups that we highly recommend. And OVH offers quadruple the RAM for $4.49/month on a 12-month plan.
Configuring Gmail as SMTP RelayHost for 3CX. 3CX has a detailed tutorial explaining how to set up your Gmail account as the SMTP relay host for 3CX. Be advised that there is one additional step before Google will authorize access from an IP address it doesn't already have for your GMail account. In addition to Enabling Less Secure Apps (as covered in the 3CX tutorial), you also will need to activate the Google Reset Procedure while logged into your Gmail account. Otherwise, Google will block access. Once you have configured Gmail as your relay host and performed the two enabling steps above, immediately test email delivery within the 3CX GUI while Google security is relaxed: Settings → Email → TEST.

Free Calling in the U.S. and Canada with 3CX. We know our more frugal U.S. residents are wondering if there's a way to make free calls even with 3CX. You didn't really think there would be a release of PBX in a Flash without Google Voice support, did you? It's easy using the Simonics SIP to Google Voice gateway service. Setup time is about a minute, and the one-time cost is $4.99 using this Nerd Vittles link. Setup instructions for the 3CX side are straight-forward as well, and we've documented the procedure on the PIAF Forum.
Free Calling Worldwide with SIP URIs. There's another free calling option as well. 3CX supports worldwide SIP URI calling at no cost. As part of the 3CX install procedure, 3CX registers an FQDN for you with one of the 3CX domains if you indicate that your server has a dynamic IP address. Unless you really know what you're doing with DNS, it's a good idea to tell 3CX you have a dynamic IP address whether you do or not. Here's why. Once you have an assigned FQDN in the 3CX universe, one very slick feature is the ease with which you can publish a SIP URI address for any or all of your 3CX extensions thereby allowing 3CX users to receive calls from any SIP client worldwide at no cost. Setup takes less than a minute. It's as easy as 1-2-3. Here's how:
1. Login to the 3CX GUI and go to Settings → Network → FQDN. Tick "Allow calls from/to external SIP URIs" and make note of your FQDN, e.g. mypiaf5server.3cx.us. Click OK.
2. For an extension to enable (e.g. 001), go to Extensions → Edit 001 → Options → SIP ID and create any desired SIP URI alias for this extension, e.g. billybob. Click OK.
3. If your PBX is sitting behind a router/firewall, be sure the following UDP ports are forwarded to the local IP address of your PBX: 5001, 5060, 5090, and 9000-9255.
4. Anyone with a SIP client anywhere worldwide can now call extension 001 using SIP URI: billybob@mypiaf5server.3cx.us.
Originally published: Wednesday, June 7, 2017 Updated: Thursday, February 8, 2018
---

Need help with 3CX or VoIP? Visit the PBX in a Flash Forum.

---
Special Thanks to Our Generous Sponsors

FULL DISCLOSURE: ClearlyIP, Skyetel, Vitelity, DigitalOcean, Vultr, VoIP.ms, 3CX, Sangoma, TelecomsXchange and VitalPBX have provided financial support to Nerd Vittles and our open source projects through advertising, referral revenue, and/or merchandise. As an Amazon Associate and Best Buy Affiliate, we also earn from qualifying purchases. We've chosen these providers not the other way around. Our decisions are based upon their corporate reputation and the quality of their offerings and pricing. Our recommendations regarding technology are reached without regard to financial compensation except in situations in which comparable products at comparable pricing are available from multiple sources. In this limited case, we support our sponsors because our sponsors support us.


BOGO Bonaza: Enjoy state-of-the-art VoIP service with a $10 credit and half-price SIP service on up to $500 of Skyetel trunking with free number porting when you fund your Skyetel account. No limits on number of simultaneous calls. Quadruple data center redundancy. $25 monthly minimum spend required. Tutorial and sign up details are here.


The lynchpin of Incredible PBX 2020 and beyond is ClearlyIP components which bring management of FreePBX modules and SIP phone integration to a level never before available with any other Asterisk distribution. And now you can configure and reconfigure your new Incredible PBX phones from the convenience of the Incredible PBX GUI.


VitalPBX is perhaps the fastest-growing PBX offering based upon Asterisk with an installed presence in more than 100 countries worldwide. VitalPBX has generously provided a customized White Label version of Incredible PBX tailored for use with all Incredible PBX and VitalPBX custom applications. Follow this link for a free test drive!



Special Thanks to Vitelity. Vitelity is now Voyant Communications and has halted new registrations for the time being. Our special thanks to Vitelity for their unwavering financial support over many years and to the many Nerd Vittles readers who continue to enjoy the benefits of their service offerings. We will keep everyone posted on further developments.

---
---
Some Recent Nerd Vittles Articles of Interest…
This offering applies to 3CX V15.5 Update 3 released on February 8, 2018. [↩]
Don't confuse 3CX's free PBX with Sangoma's FreePBX® GUI. The former is a truly free PBX provided by a well-respected developer of commercial PBXs and used by many of the world's largest companies including Boeing, McDonalds, Hugo Boss, Ramada Plaza Antwerp, Harley Davidson, Wilson Sporting Goods, and Pepsi. The latter is a code generator for Asterisk® that commingles free components with commercial NagWare, each of which requires payment of separate licensing and maintenance fees before and during subsequent use. [↩]