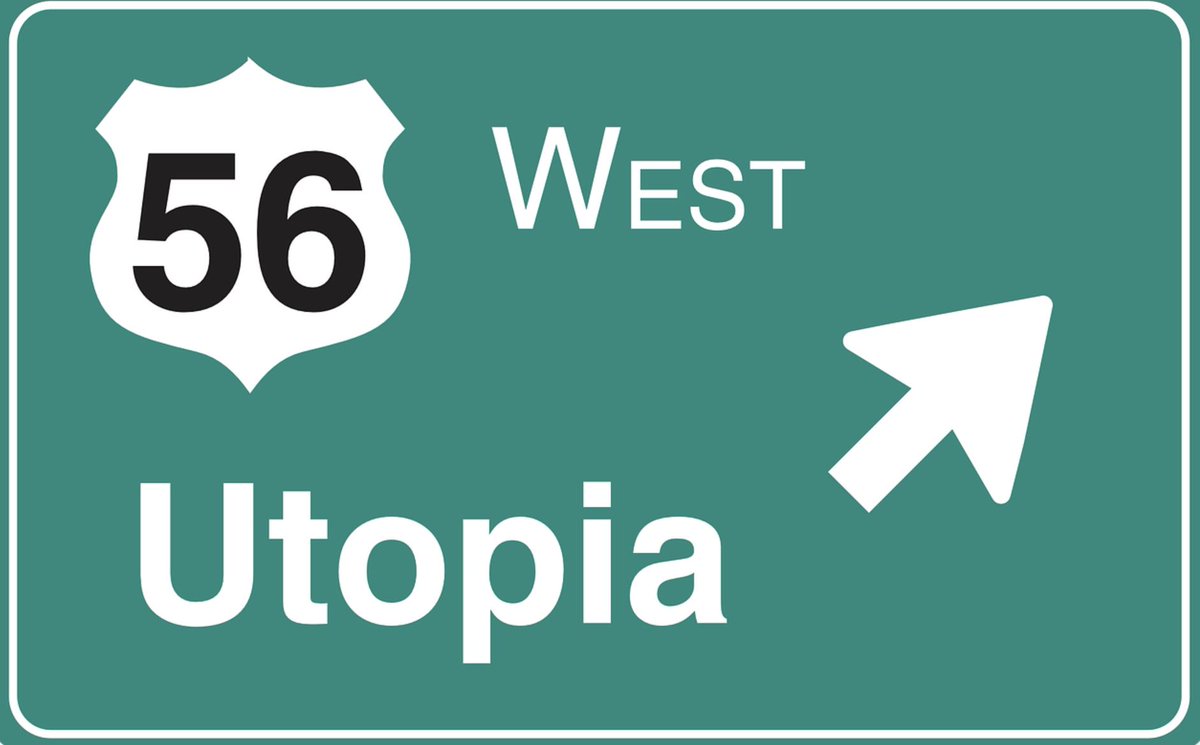 Over the past decade, there is no subject that we have devoted more resources to than searching for the best platform on which to run a VoIP server. While our experience primarily has focused on finding the perfect fit for Incredible PBX®, much of what follows applies equally to any other Linux-based VoIP server including Wazo, Issabel, VitalPBX, and 3CX. Today we'd like to share what we've learned. Incredible PBX is a complex application. With close to a thousand moving parts, it requires major computing resources to support not only Asterisk® and FreePBX® but also an Apache web server, a MySQL database server, a SendMail server, a HylaFax server, and a Linux firewall with both IPtables and Fail2Ban.
Let's begin by ticking off the platforms that Incredible PBX currently supports. These include stand-alone dedicated hardware from beefy Dell servers to the Intel NUC and Raspberry Pi. Then there are the virtual machine platforms including VirtualBox, VMware ESXi, and Proxmox. In the Cloud space we've covered the stratosphere from the high end with $25/month Google Cloud and Amazon EC2 instances to the dedicated $15/month VoIP platform with RentPBX to the $5/month KVM platforms including Digital Ocean and Vultr to the $2.25/month OVH KVM offering to the $1/month OpenVZ providers including HostedSimply, HostFlyte, Hosting73, HostBRZ, SnowVPS, and AlphaRacks. Have there been some train wrecks along the way? Absolutely. Just search the PIAF Forum for the threads on CloudAtCost, WootHosting, and HiFormance for the war stories and our battle scars. We would be remiss if we didn't thank the dozens of PIAF Forum volunteers who have endured years of suffering at the hands of some of these providers to make today's article possible.
So what have we learned? Unless you're building a VoIP platform as a tinkerer to support just your family, there is zero reason to choose dedicated hardware. And, for home use, with the availability of the $35 Raspberry Pi 3B+, buying a beefier piece of hardware to host your VoIP platform makes no sense. Not only will it be considerably more expensive both to purchase and to operate, but the performance of your VoIP server will be indistinguishable from what you'd see using a Raspberry Pi 3B+. Exhibit A is our $125 RasPi WiFi setup for traveling.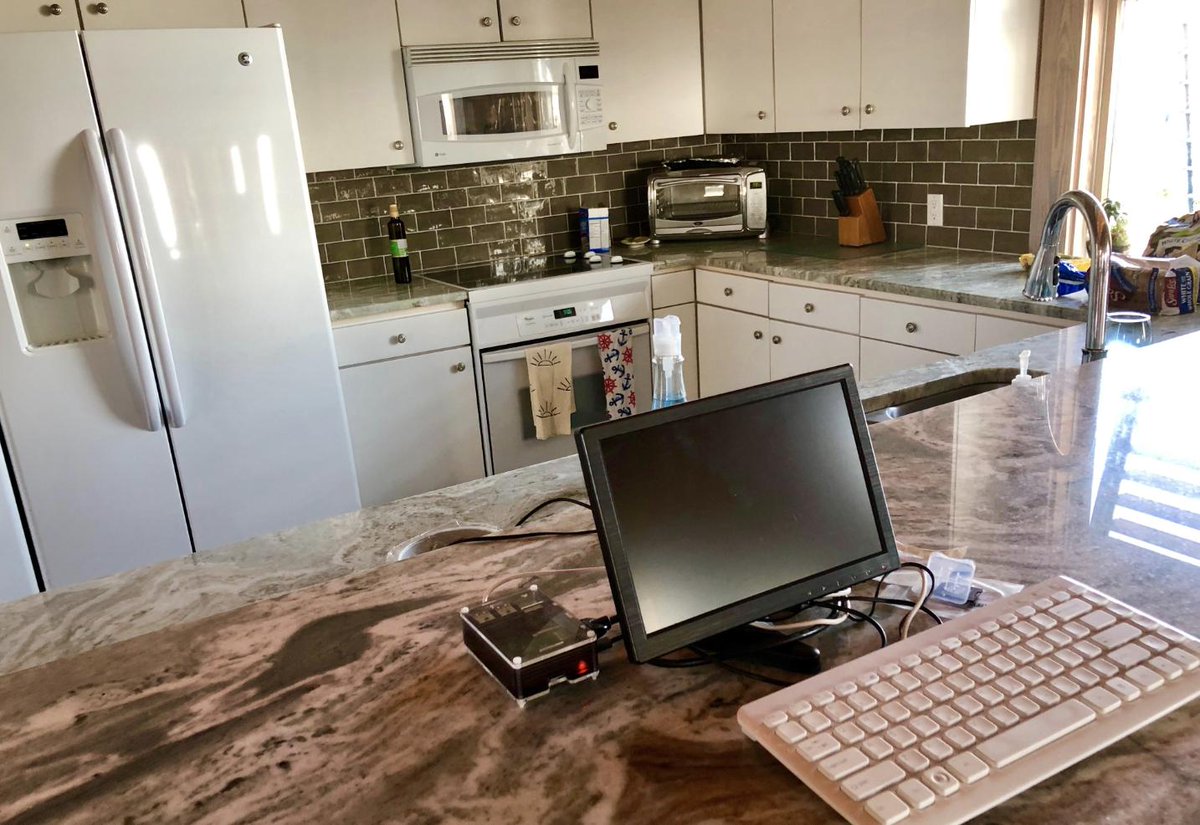 The downsides of dedicated hardware are numerous. In addition to the expense of the platform itself and the monthly cost of electricity, there also are other challenges. First, outages from most Internet service providers are frequent occurrences of unpredictable duration. Second, ISPs typically provide a dynamic IP address which is not a good fit for VoIP platforms that rely upon your IP address to reliably make and receive VoIP calls. Third, making backups using dedicated hardware is typically more expensive and less frequent than performing similar tasks with a cloud-based server. Recovery is easy with a spare SD card.
The virtual machine platforms certainly have their place in the corporate world. And, if your company already has a server farm full of VMware servers, then taking advantage of that platform to host your PBX makes perfect sense. Performance will probably never be an issue, and you'll avoid the task of babysitting the hardware leaving that to a staff of dedicated employees. And, hopefully, someone else is making frequent backups of your VoIP server. For home users that already have a beefy desktop machine, a VirtualBox-based PBX is certainly an option worth considering although it again puts you in the driver's seat of dealing with backups, Internet outages, and performance hiccups when your desktop machine is being used for tasks that consume substantial computing resources.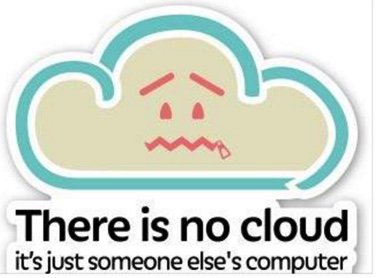 If you haven't already guessed, our recommended VoIP platform will almost always be cloud-based. Not only does it offload most server and network management headaches, but more often than not, it's a more dependable platform with better performance at a comparable or less expensive cost than using your own hardware. So here's the Golden Nugget of our findings. When it comes to cloud providers, you can forget the old adage that you get what you pay for. You don't. Our experience suggests it's just the opposite when it comes to running a VoIP server. With cloud providers, what you typically get by paying more is an improvement in the odds that your provider will still be around when next year rolls around. Getting over that hurdle is simple. Make frequent backups. If there are a multitude of available providers offering similar services, backups are the best insurance you can have, and they cost you almost nothing. In fact, Incredible Backup handles the task with ease AND reliability. Once you get past the vendor longevity issue, the only things that really matter with a cloud platform are stability and performance. While the high-end providers certainly deliver stability, our experience suggests their performance is nothing short of abysmal unless you're willing to pay through the nose. By way of example, our experimental Google Cloud server running as a $25/month Standard VPS instance with zero daily calls still receives regular alerts from Google recommending that the instance be upgraded to the next pricing tier which starts at $48.95/month. Performance-wise, our subjective comparison of the $25/month Google Cloud instance is virtually identical to what we are seeing on a stand-alone $35 Raspberry Pi. As a VoIP server platform, the so-called free tier with Google Cloud that provides 600K of RAM and a shared virtual CPU is laughable, and that's being charitable.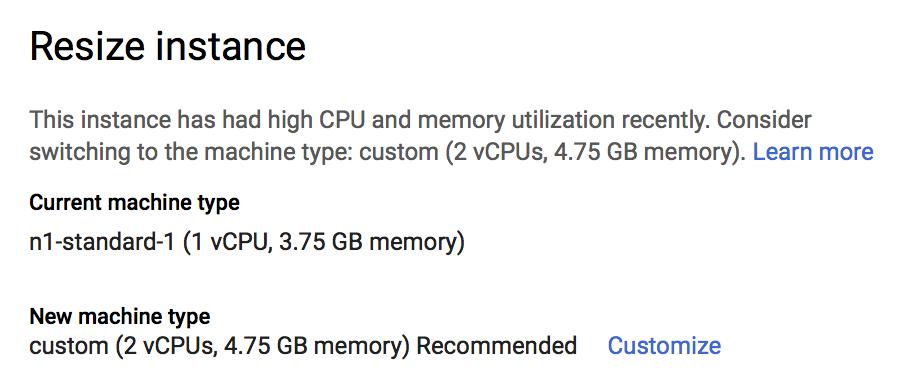 We haven't spent a lot of time using Amazon EC2 in the past couple years primarily because their platform was even more expensive than Google's. But, if money is no object, it's certainly a hosting platform worth exploring. For most VoIP applications, it doesn't make good financial sense.
That narrows our search for the perfect VoIP platform down to two categories: the KVM and OpenVZ platforms. As a general rule of thumb, with a given provider's offerings you can expect performance to be comparable but you typically will pay at least double for a KVM platform as opposed to an OpenVZ platform with similar RAM, storage, and bandwidth. In a nutshell, KVM servers provide your virtual machine with its own Linux kernel while OpenVZ servers share a kernel over which you have no control. If you run a VoIP application that requires kernel access, this matters. If you plan to expose your server to the public Internet, the KVM option also is desirable because it allows you to run ipset in conjunction with the Linux firewall to block entire countries from accessing your server. In the case of Incredible PBX servers which rely upon a firewall limiting access to whitelisted IP addresses, there is little reason to choose the KVM platform based solely upon performance or security.
The elephant in the room with providers below the Google and Amazon tier is reliability. In the case of Digital Ocean and Vultr, they both have been around for many years now with excellent ratings in virtually every category. Both provide financial support for our open source projects through referral revenue, but we'd use them anyway. The virtual machine pricing from the two companies is almost identical. Except for extremely busy VoIP implementations, their 1GB RAM offering has proven to be a perfect choice at $5 a month. If you don't mind paying by the year, you can't beat OVH's current $2.25/month KVM offering with 2GB RAM and 20GB SSD. They, too, have been around for years. At one time or another, OVH hosted much of 3CX's cloud infrastructure. All offer scaling options to meet even the most demanding requirements. On the D.O. and Vultr platforms, you can add automatic backups for an additional $1 a month (20% surcharge) which is dirt cheap insurance. We have run both Incredible PBX and 3CX servers on all of these platforms with no outages or other issues… and weekly backups. Both Digital Ocean and Vultr also provide excellent web tools to manage your server, and the chance of any of these providers going out of business is extremely remote. We highly recommend all of them.
FULL DISCLOSURE: We have no business relationship with OVH or any of the following VPS providers and receive no referral commissions of any kind from any of them.
For some users and especially those that just want to learn about VoIP and tinker, there is yet another tier of providers. At roughly $1/month, their VPS services are a fraction of the cost of Digital Ocean and Vultr, but backups become your responsibility and at least one previous provider that many of us used went out of business. Those without a backup lost everything.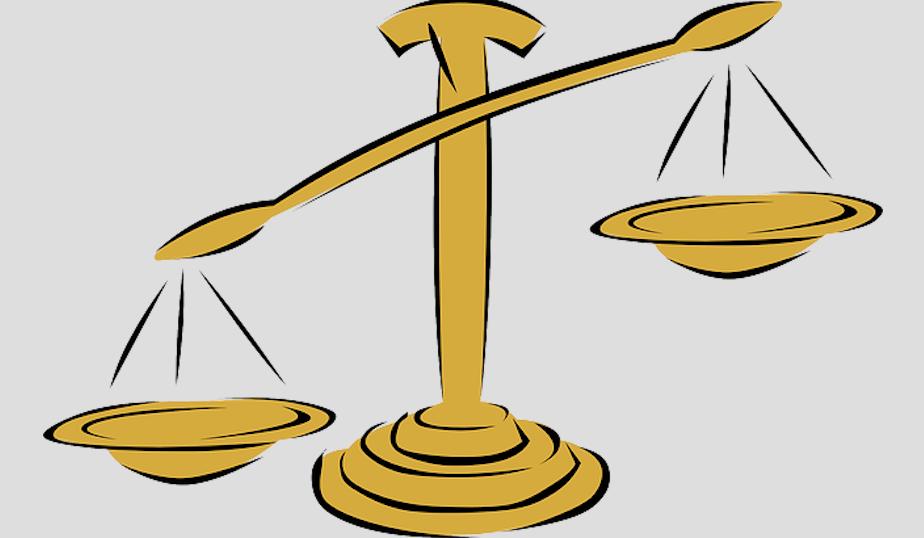 Choosing one of these providers comes down to balancing the risks versus the financial savings. We have nearly a dozen of these $1/month servers in operation all across the United States. While the VPS providers are different, almost all of the servers are hosted by ColoCrossing in Los Angeles, New York, Chicago, Dallas, or Atlanta. These VPS providers typically rent machines directly from ColoCrossing, and the performance of their VPS offerings varies depending upon the number of users each provider authorizes on each server. Some are obviously more greedy than others. And we've actually done the hard work of finding the reliable ones while rejecting at least as many that proved to be pretty awful.
Server locations and special signup details for these VPS providers are documented in our previous article. Average cost is about $1/month on an annual contract with a 1Gbit port or *free 1Gbit port upgrade on request based upon LowEndBox offer. All offer money-back guarantees for at least 24 hours so you can do your own testing if you hurry. Protect yourself by paying with PayPal which gives you 6 months to dispute a charge if the provider happens to go belly up. NOTE: The sort order below reflects our subjective performance evaluation.

Do we recommend these providers? Absolutely, with a couple of caveats. First, there is no guarantee that one or more of them may not go out of business at some point. The odds of several of them going under at the same time are fairly slim since none are related that we're aware of. Second, make frequent backups when you make changes to your PBX and copy the Incredible Backups to a different location. Third, bring up a second VPS platform in a different location and keep it current with your latest backup. You could bring up all six of these platforms for roughly the same monthly cost as one Digital Ocean or Vultr virtual machine that's running with automatic backups. If you can't afford a second $1/month VPS platform, then at least create a matching VirtualBox platform, restore your backup, and make sure it is functional before deploying your VPS in the Cloud. It's in your hands now. Enjoy!
Originally published: Monday, April 8, 2019
---

Need help with Asterisk? Visit the VoIP-info Forum.

---
Special Thanks to Our Generous Sponsors

FULL DISCLOSURE: ClearlyIP, Skyetel, Vitelity, DigitalOcean, Vultr, VoIP.ms, 3CX, Sangoma, TelecomsXchange and VitalPBX have provided financial support to Nerd Vittles and our open source projects through advertising, referral revenue, and/or merchandise. As an Amazon Associate and Best Buy Affiliate, we also earn from qualifying purchases. We've chosen these providers not the other way around. Our decisions are based upon their corporate reputation and the quality of their offerings and pricing. Our recommendations regarding technology are reached without regard to financial compensation except in situations in which comparable products at comparable pricing are available from multiple sources. In this limited case, we support our sponsors because our sponsors support us.


BOGO Bonaza: Enjoy state-of-the-art VoIP service with a $10 credit and half-price SIP service on up to $500 of Skyetel trunking with free number porting when you fund your Skyetel account. No limits on number of simultaneous calls. Quadruple data center redundancy. $25 monthly minimum spend required. Tutorial and sign up details are here.


The lynchpin of Incredible PBX 2020 and beyond is ClearlyIP components which bring management of FreePBX modules and SIP phone integration to a level never before available with any other Asterisk distribution. And now you can configure and reconfigure your new Incredible PBX phones from the convenience of the Incredible PBX GUI.


VitalPBX is perhaps the fastest-growing PBX offering based upon Asterisk with an installed presence in more than 100 countries worldwide. VitalPBX has generously provided a customized White Label version of Incredible PBX tailored for use with all Incredible PBX and VitalPBX custom applications. Follow this link for a free test drive!



Special Thanks to Vitelity. Vitelity is now Voyant Communications and has halted new registrations for the time being. Our special thanks to Vitelity for their unwavering financial support over many years and to the many Nerd Vittles readers who continue to enjoy the benefits of their service offerings. We will keep everyone posted on further developments.

---
---